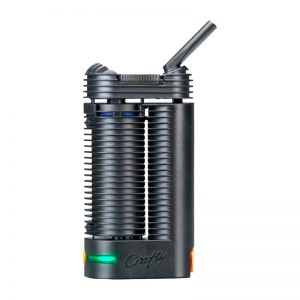 The Crafty is the little brother to the Mighty. Both are made by Storz & Bickel, the manufacturer of the Volcano.
The Crafty features the same heating element and design as the Mighty. Both products produce the same vapor.
While the Mighty is loaded with TWO batteries and features a full temp control interface, the Crafty has a single battery and a simple interface.
Temp control with the Crafty is managed via bluetooth and a smartphone app.
I've been using the Crafty off and on for about a year, it's definitely one of my favorite vapes (despite the lack of a full Crafty review)