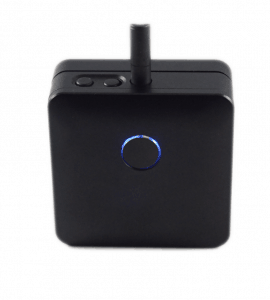 Haze Square Features:
• On demand vapor for instant satisfaction.
• Convection heating for maximized flavor.
• Compatible with dried herb, concentrates and liquids.
• 4 Chambers, switch materials with a simple rotation.
• 4 Times the material capacity.
• Prepackable material pods.
• Adjustable temperature from 340F – 450F.
• Removable parts for easy cleaning.
• Smart Temperature Technology allows the Square to remember you last presets.
• 10 Year Warranty.
We love seeing innovation in the vaporizer community. Haze is raising the bar again with their newest convection vaporizer featuring 4 individual chambers. This vape has the potential to be the biggest hit at your next gathering. Expect a full review when the Haze Square gets released. Until then further information is available here.