Oct 2016 Update: With the recent release of the Pax 3, the price of the Pax 2 has been reduced to $199. That's a great deal.
Old Pax review for reference:
Review by Raffi
One of the most popular vaporizers is the Pax Vaporizer. For the past year I have been using the Pax almost everyday. Let's start off by parts and functionality. The Pax has four main parts to it: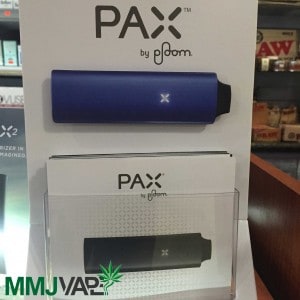 1) The mouth piece
2) LED indicator
3) Metal screen
4) Magnetic oven lid
Device Dimensions: 4 1/8" x 1 2/5" x 7/8"
Oven Dimensions: 7/8" x 3/8" x 3/8"
Heat Time: 30 seconds – 1 minute
Outer Shell: Aluminum
How The Pax Vape Works
1) Grind 0.4 grams of weed and place it in the oven
2) Close the magnetic oven lid
3) Push down on the mouthpiece to bring it up, and turn on the device
4) Wait around 30 seconds for the LED to go from orange to green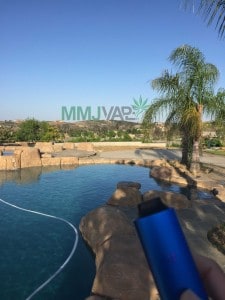 5) Enjoy!
With over 500,000 units sold there is no doubt as to why it is so popular. The vaporizer is very straightforward to use. With that said the Pax definitely has some pros and cons to it:
PROS
1) Very easy and straightforward to use
2) Maintenance is very easy and hassle free
3) The unit is durable… My Pax Vaporizer has been dropped time and time again yet the aluminum shell is far more durable than plastic.
4) The entire unit is very lightweight and hardly noticeable in your pocket
5) Looks pretty inconspicuous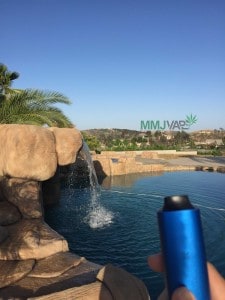 CONS
1) Nothing worse than getting everything ready, leaving the house with a packed Pax… only to have the LED light go from orange to red. The only battery indicator this unit has is green or red. It would have been nice to have an actual battery indicator to know when one should charge their Pax.
2) The battery life isn't that great. The general rule of thumb is it takes around 2 hours of charging for 2 hours of use.
Buy or Don't Buy?
There's a reason the Pax Vaporizer is one of the most popular vapes on the market. The Pax worksexactly as intended. Don't let the small size fool you, after a handful of puffs this unit will have you flying in the clouds!
It's going to do exactly what you want, without much bells or whistles. (It also looks very stealth)
I'm giving the Pax a 7/10.
Summary
Reviewer
Review Date
Reviewed Item
Author Rating