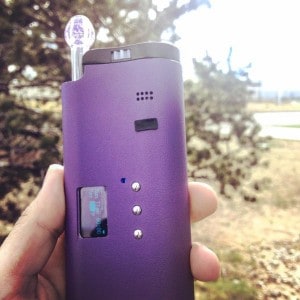 This weekend the 7th Floor Vapes website was updated with a new estimated shipping to "Early to mid of February" for the Sidekick. Earlier in the week it read "Mid to late January." I know this, because I check every few days in anticipation. We love 7th Floor and were one of the first to pre-order!
When first announced, there was a rumored shipping date of December – with the earliest pre-orders getting their new kickass Sidekick vaporizer just in time for Christmas. By November 7th Floor cleared things up with a Mid January shipping estimate.
There was no announcement of the push to February. The 7th Floor social accounts remain silent, with the last Sidekick mention being on January 12th.
We remain optimistic, 7th Floor makes some of the best marijuana vaporizers on the planet, and we cannot wait to get our hands on their latest handheld vaporizer.
Check back in …February(?) for a full review of the 7th Floor Sidekick vaporizer.