What a bitching week it's been! I was on a tolerance break last week in preparation for a BIG round of vape testing. Back in full force with a lot less sleep and a slightly lower tolerance now!
California Recreational Cannabis will most likely be on the 2016 ballot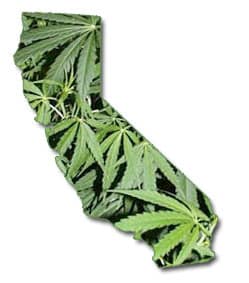 And it will most likely pass. As with all politics, it's often a money game. And in 2016, us stoners have money. So much for that lazy stoner stereotype, eh?
Billionair Sean Parker, ex Facebook President and cofounder of Napster, has been backing the Adult Use of Marijuana Act (AUMA) – which means they have plenty of cash for the campaigning required to push the vote. According to Maplight, AUMA has raised nearly 3.3 MILLION dollars. The opposing group, Citizens Against Legalizing Marijuana (CALM), has raised a mere $13,000. AUMA has backing of known and respected professionals. They've been endorsed by the California NAACP and NORML. This is the largest coalition ever formed to support a marijuana policy. AUMA's petition needed to get 365,880 signatures for recreational on the ballot for November. The petition submitted contained 600,000. That should do it.
Once on the ballot, I would expect even stronger support. In 1996, Prop 215 passed with more than 55% of the votes. A poll performed last year by the Public Policy Institute of California found that 55% of likely voters favor FULL legalization.
As a California resident, HIGH fives all around.
Things are looking up out in Ohio too
Last week a bill that legalizes medical cannabis cleared the House panel – which means it goes to vote in the House THIS week. We haven't heard anything regarding the vote as of yet.
However there are still some issues. The bill contains language that requires physicians to specify the cannabis consumption methods and even the prescribed amount of THC. Not only is this a lot of hoops for Doctors and dispensaries to deal with, it also puts doctors at odds with federal law. This exact requirement has been causing problems with New York's medical cannabis program. Doctors aren't willing to be a part of a program that doesn't trust the doctor to make the best decisions for the patient. Consumption specifics on cannabis is a nest of regulatory red tape that no one wants to get tangled in.
Another medical marijuana initiative, the Ohioans for Medical Marijuana, would allow people to home-grow and consume cannabis at any THC level. It also has a more comprehensive list of conditions that qualify.
Ohioans For Medical Marijuana is currently collecting signatures to get onto the November ballot. They need 305,000 signatures and so far this effort has been well received.
Read the full story at High Times.
And in this week's WTF news
A 15 year old high school student was SUSPENDED from school for smelling like weed.
That's right. She smelled like weed. No weed was found. She even took a drug test and fucking passed. But a 'School Resource Officer' (that fucktard stage between a rent-a-cop and a meter maid) said that fingers smelled like marijuana.
According to the Wake County School documents, she was suspended because, "… for her hands to smell so pungently of marijuana she would have to have possessed it in her hands at some recent point in time"
I don't think we'll ever get the 'full story' because it's a school… in North Carolina….
But there's some more details here