Featured Buying Guides
Weed Vapes 101: Types of Vaporizers
There are 5 different types of weed vapes. The basic dab pen or vape pen from the dispensary is great with the right vape battery, but nothing compares to a true dry herb vape or concentrate vaporizer. I really dedicate my time and energy to the Best Portable Vaporizers and the Best Ball Vapes.
The Ball Vape Revolution is upon us and new heavy-hitting vaporizers have changed the way we smoke! These desktop vaporizers have an open airflow and produce thick smoke-like vapor. These hard-hitting vapes hit as hard or harder than dabbing!
Most are looking for portable vaporizers because they want to be flexible in how and where they use their cannabis. I've put together a guide to the best portable vaporizers as well as summarized my favorites and the most popular options below.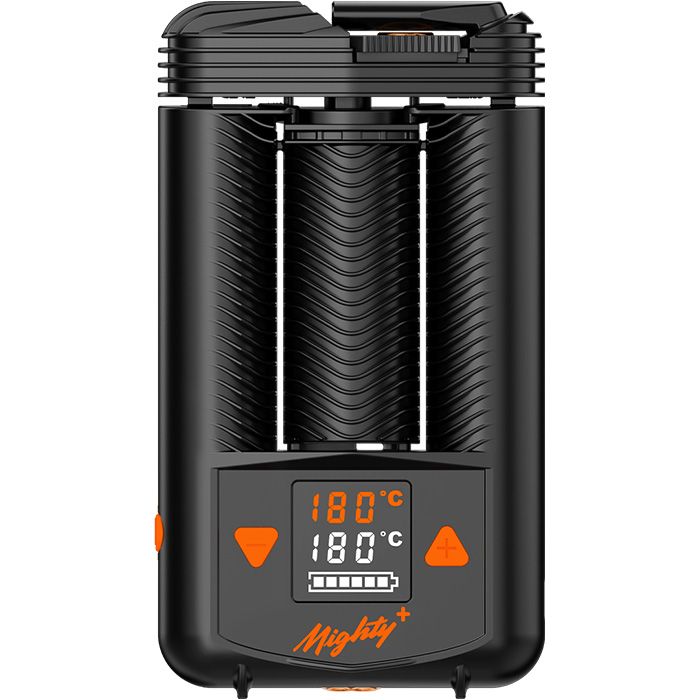 Mighty+ / OG Mighty – The Mighty+ and Mighty OG are my most used and most carried portable weed vaporizers.
The Mighty+ is the size of two iPhones stacked screen to screen. It's an incredibly easy-to-use vape that cranks out clouds of fluffy and delicious vapor.
With two internal batteries and fast USB-C charging, the Mighty+ is powerful enough for heavy smokers. Check out my Mighty+ review for more info.
If you think the Mighty+ may be too big for your pockets. Its little brother, The Crafty+ offers similar vapor in a smaller package.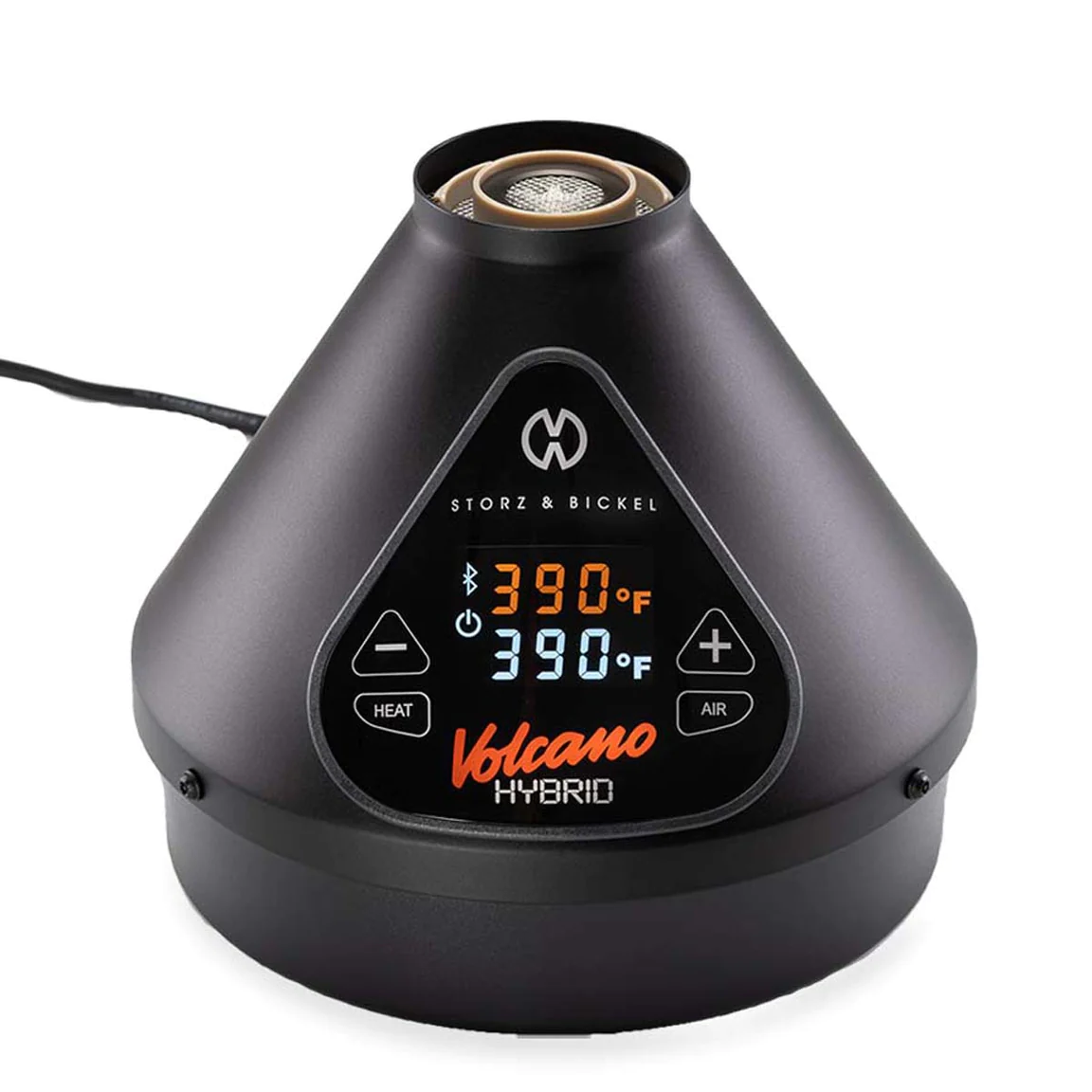 The Volcano Vaporizer is a legendary device with over 20 years of desktop vape dominance.
The Volcano Classic has been improved and upgraded over time but remains the same full convection balloon-blowing vaporizer.
In 2019 Storz & Bickel made huge upgrades to the Volcano vape and launched the Volcano Hybrid. More info – Volcano Hybrid Review
The Volcano Hybrid boasts even stronger vapor with its added conduction-heated herb chamber. The Hybrid Volcano also features a full-temperature display, touch-screen buttons, and Bluetooth app integration.
Terp Ready (Terp Hammer + Dab Ready)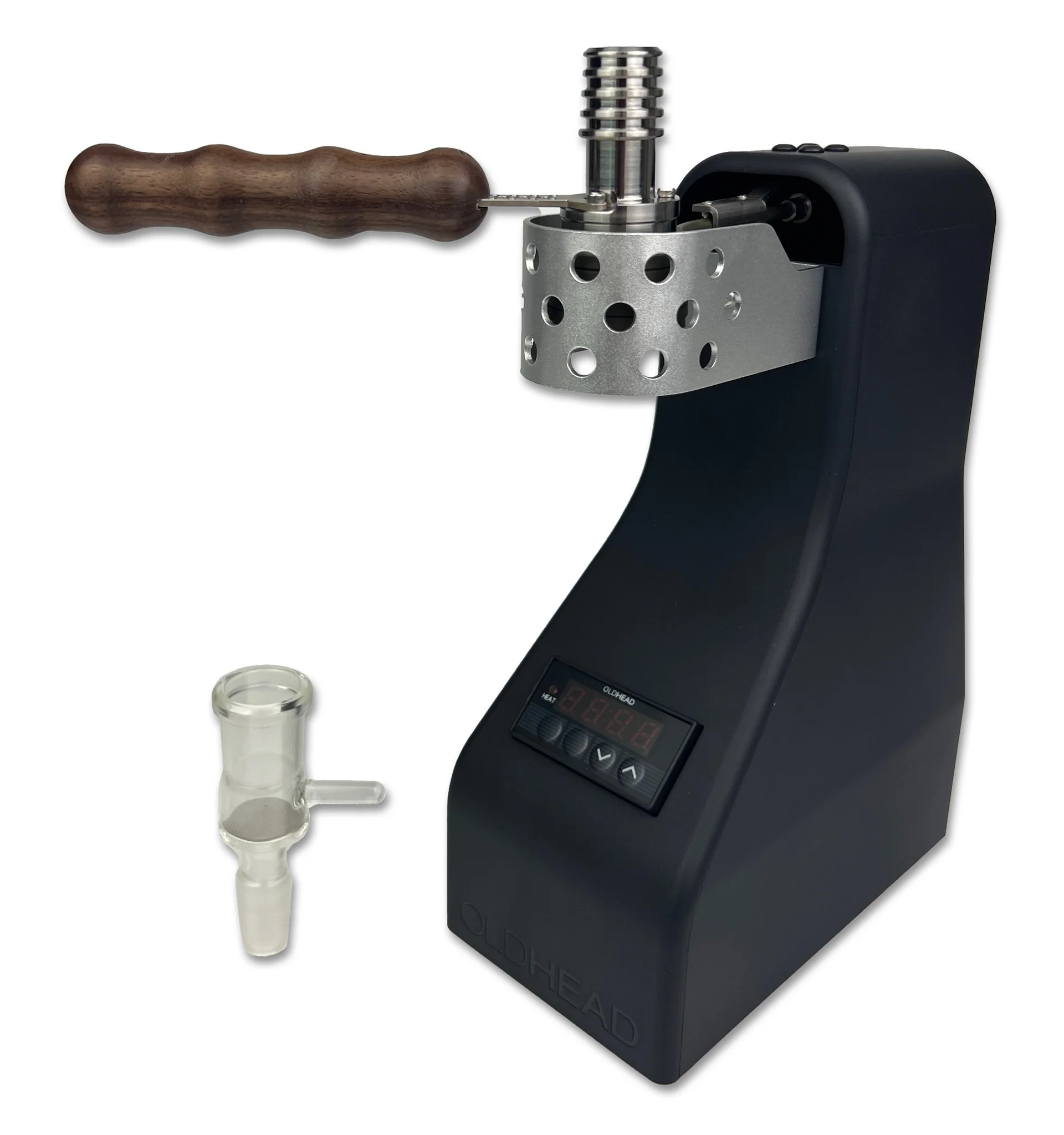 Terp Ready (Terp Hammer + Dab Read) – The Terp Hammer is the first wireless desktop ball vape. It's a hard-hitting, great-tasting, full convection vaporizer that uses ruby terp pearls inside its heater to create high-powered convection with open airflow. It's based on the Freight Train Pro and made by the same maker, Old Head.
Check out my full Terp Hammer Review for more info about the Terp Ready System.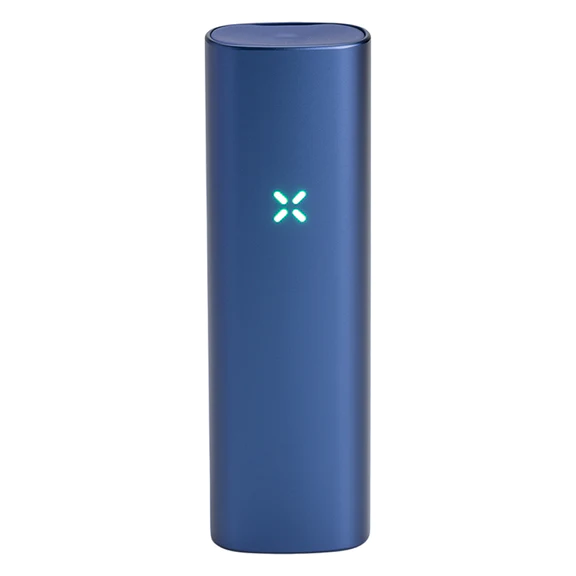 Pax Plus / Pax Mini – Pax vaporizers are trendy and popular. They have sold tens of thousands of vapes since their launch in 2012.
These simple conduction vapes are super small and compact, fitting in the palm of your hand.
The Pax Mini and Pax Plus are great for beginners or casual cannabis users, but daily heavy smokers often find themselves upgrading fast.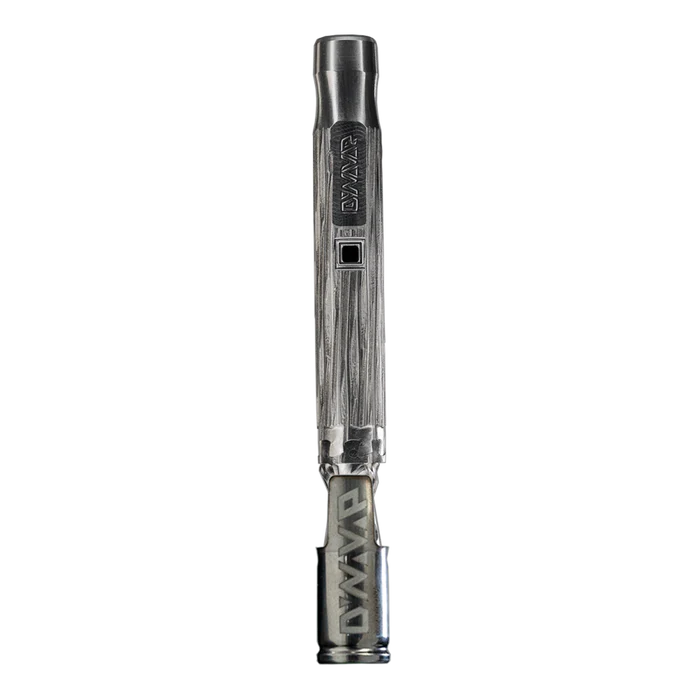 Dynavap Vaporizers – The Dynavap is a truly unique weed vaping experience. Consider it the one-hitter of dry herb vaporizers.The Dynavap makes a small amount of weed go a very long way.
There's a small learning curve to the Dynavap, and mastering the Vapcap may take 5 or 6 tries. Dynavap gurus become one with the vape and have built relationships with their vaping experience.
If you're brand new, my Dynavap vaporizer guide is a great place to get educated fast.