Find the Perfect Weed Grinder for Your Vaping Needs.
Welcome to 420 VapeZone's comprehensive guide to weed grinders, where we explore the must-have cannabis accessories for every vaping enthusiast. Gone are the days of breaking up nugs with your fingers or using scissors and a shot glass. Weed grinders provide a better, more efficient way to prepare your herbs without sacrificing precious trichomes in the process.
Most vapers prefer a 3-piece or 4-piece grinder, and we're here to help you find the perfect one for your needs.
In this guide, you'll learn about the importance of a quality grinder, the differences between 3-piece and 4-piece grinders, and our top recommendations based on user reviews and expert insights.
Whether you are using a Portable, Desktop, or a Ball Vape. A high-quality grinder not only ensures a consistent grind for your dry herbs but also helps preserve the natural flavors and aromas of your cannabis. This is especially important for vaping, as a consistent grind leads to better vapor production and a more enjoyable experience overall.
Weed Grinders are probably the most "MUST HAVE" cannabis accessories available. While a few traditionalists may prefer breaking up their nugs with their fingers or using scissors and a shot glass, weed grinders do a better job without sacrificing trichomes to fingers and rolling trays.
Most vaporists use a 3-piece or a 4-piece weed grinder, with the most popular grinder being the Brilliant Cut 3-piece. See my Brilliant Cut REVIEW for more info, or go directly to Grinders For Life to customize yours.
Brilliant Cut Grinder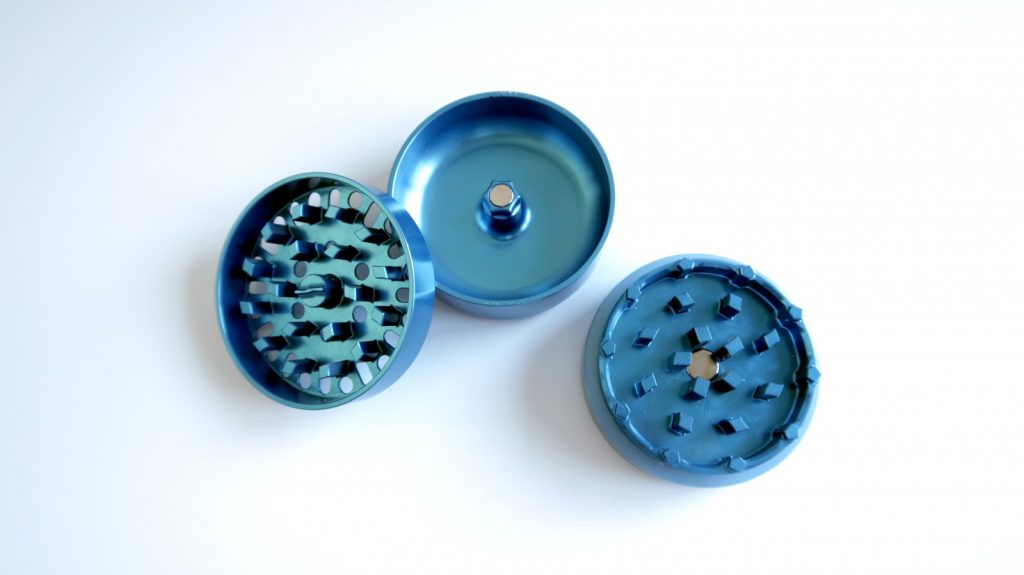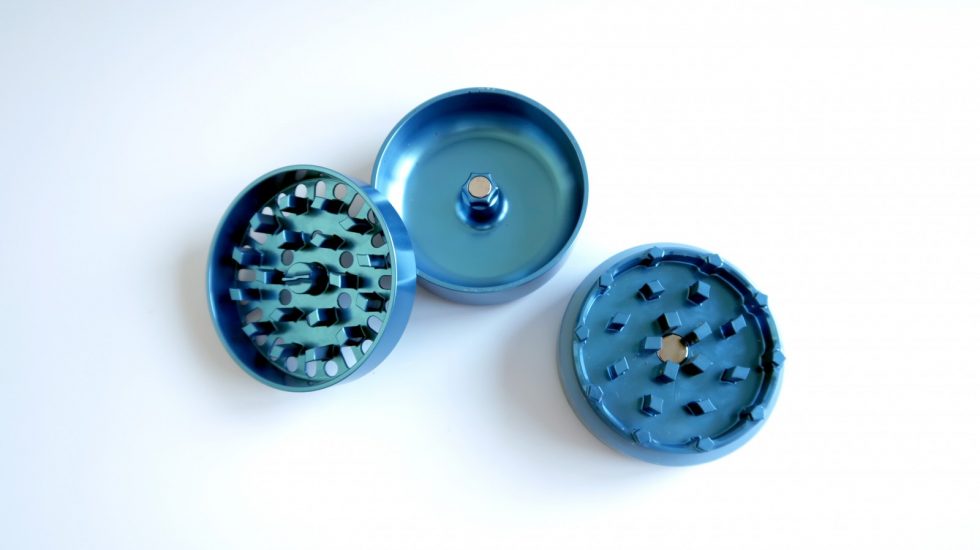 Threadless Design – No More Jamming
3 Customizable Grind Plates
11 Customizable Colors
NEVER. NEEDS. CLEANING.
Available in Reg & XL Sizes
Santa Cruz Shredder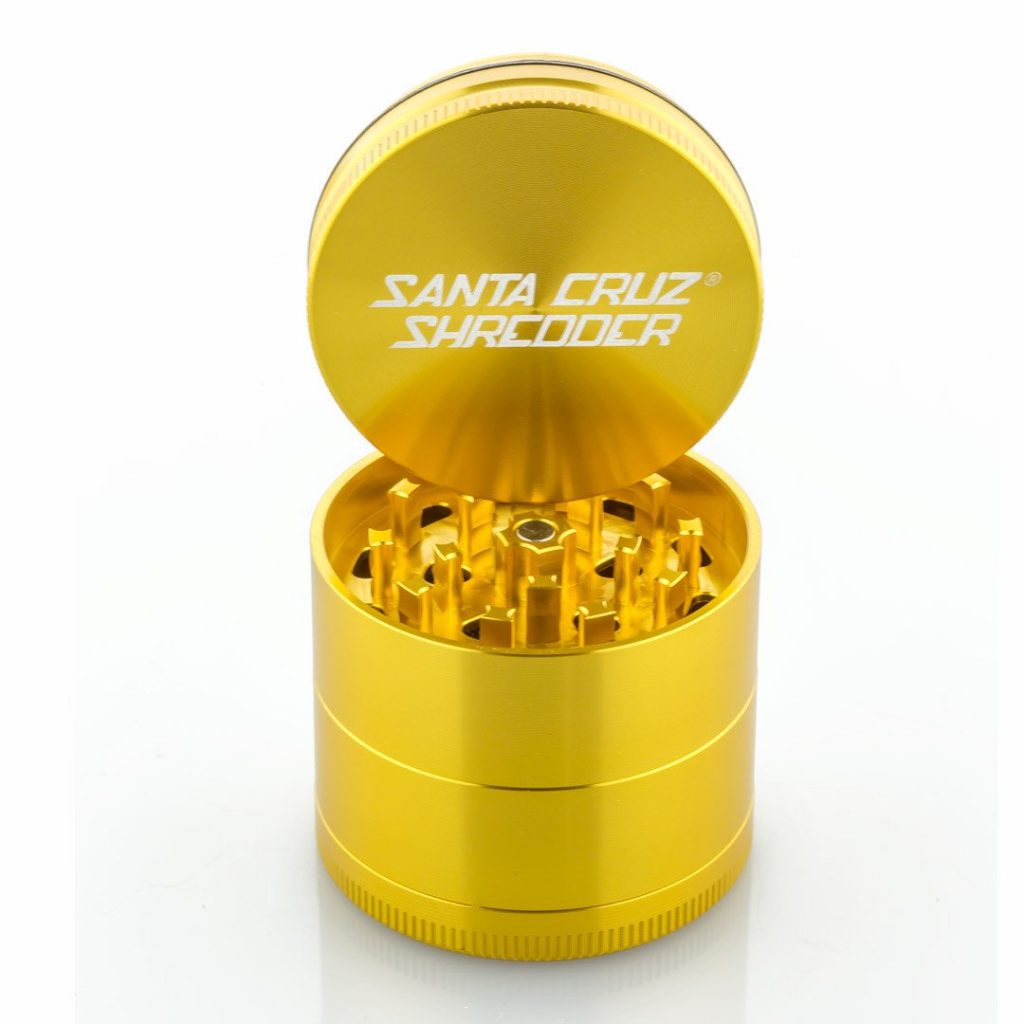 Classic 3 or 4-piece design
THE BEST grind consistency
Available in multiple colors
Small, Medium, Large, XL
Stainless Odin Grinder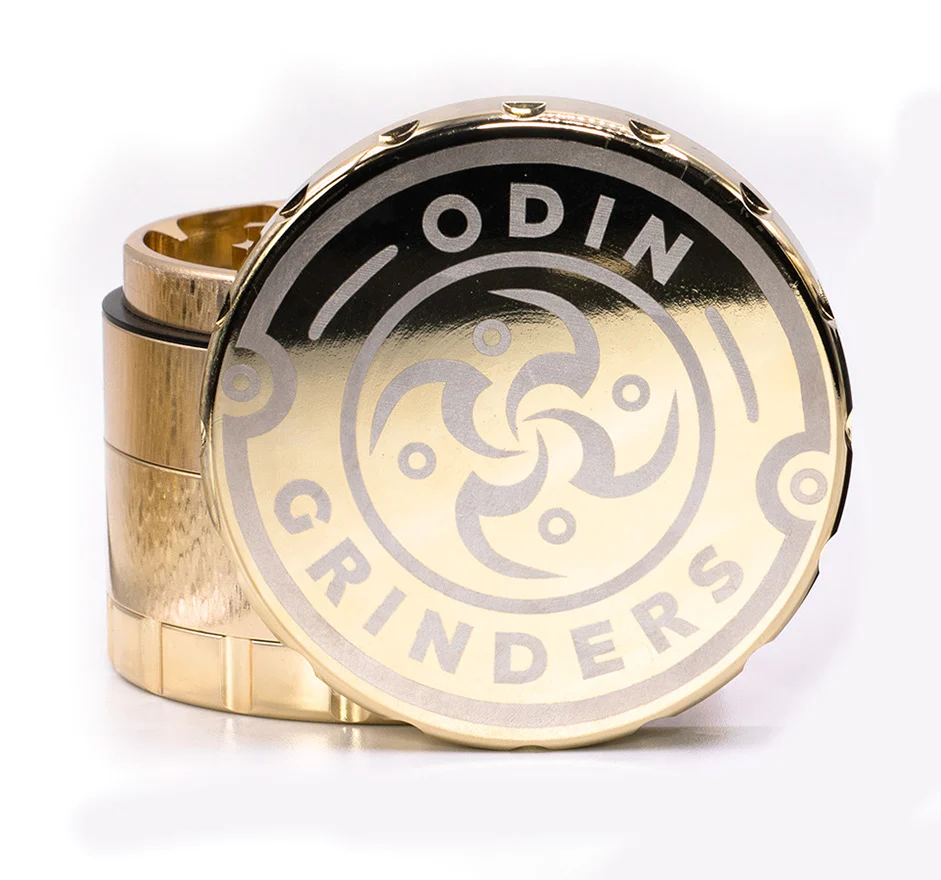 Stainless Steel
traditional threads (1 full turn)
lifetime warranty
3 or 4 piece
When it comes to choosing a grinder, there are two main types to consider: 3-piece and 4-piece grinders. While both types have their merits, the choice ultimately comes down to personal preference and your specific vaping needs. 3-piece grinders are simpler in design and often more affordable, making them a popular choice for beginners. They typically consist of a grinding chamber, a storage chamber, and a lid. On the other hand, 4-piece grinders offer more functionality with the addition of a pollen screen, allowing for the collection of kief – the highly potent, crystal-like substance found on cannabis buds. These trichome heads sometimes fall off in the grinding process and a 4-piece grinder separates them, while a 3-piece lets them float freely with the ground herb.
I prefer a 3-piece, but having a stash of kief to top bowls with is a nice luxury.
One of the most popular grinders among vaping enthusiasts is the Brilliant Cut 3-piece grinder. Known for its efficient grinding, sleek design, and customization options, this grinder is a top choice for those looking to upgrade their vaping experience. To learn more about the Brilliant Cut grinder, check out our in-depth review or visit Grinders For Life to customize your own. Another highly recommended option is the Herb Ripper stainless steel grinder. This affordable grinder is a favorite among smokers who prefer stainless steel over aluminum for their grinding needs. While aluminum grinders are more common, some users believe that stainless steel is a safer, more durable option. Ultimately, the choice between aluminum and stainless steel comes down to personal preference and budget. In conclusion, investing in a high-quality weed grinder is essential for any serious vaping enthusiast. With the right grinder, you can enjoy a more consistent and flavorful vaping experience while preserving the natural properties of your cannabis. So, explore our top recommendations and find the perfect grinder to elevate your vape game today.