I tested the Brilliant Cut Grinder for more than a year before reviewing it and it's now been my daily grinder for 5 years.
I was a beta tester for Brilliant Cut, but I take no credit for the MASTERPIECE that is the Brilliant Cut Grinder. Credit must go to the designer and all of the earlier testers.
The Brilliant Cut is my #1 Herb Grinder choice at $75

Brilliant Cut Grinder
The Brilliant Cut Grinder is a thread-less 3-piece grinder. The top, bottom, and middle sections all *clink* perfectly together with the magical force of neodymium magnets and some very clever design and engineering.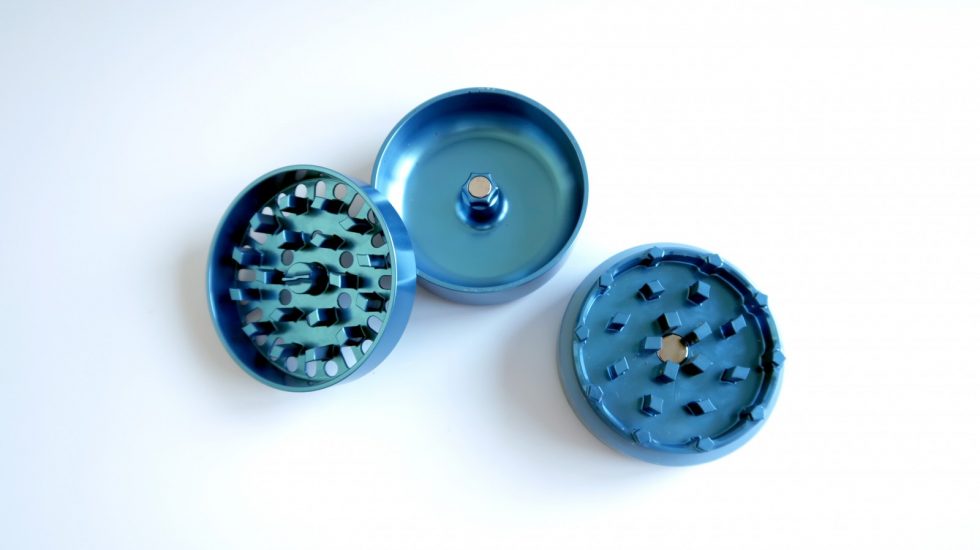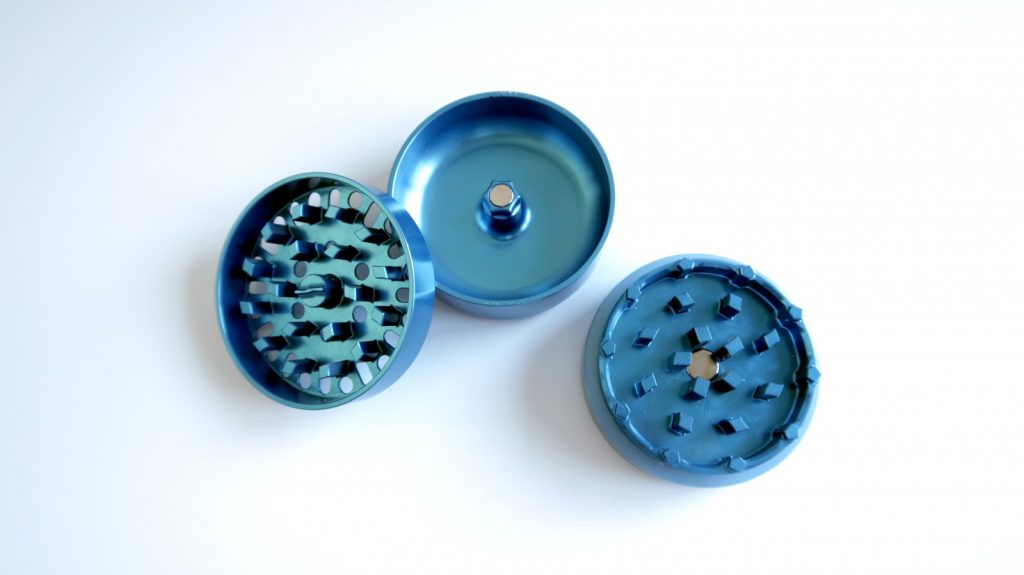 No threads means no cross-threading. No thread-jamming. DOWN WITH THE THREADS
The three-piece magnetic design makes the grinder interface very quick and natural. Reassembling the grinder by simply waving the pieces over one another feels super-human and it's so damn fun.
Never, Ever Jams. Never Cleaned
I've pushed more than 10 ounces of Southern California's dankest, stickiest nugs through my Brilliant Cut Grinder and it has NEVER backed down or needed any sort of assistance.
The Brilliant Cut Grinder retains its buttery smooth operation even when its as dirty as it will get.
The most abusive weed to any grinder is CBD Hemp flower. For my ultimate grinder testing, I increased the humidity of my CBD nugs to 69% for maximum toughness.
These super dank, super MOIST CBD nugs bring many grinders to their knees. Many grinders jam up with even small chunks. The Brilliant Cut Grinder powers through them with ease.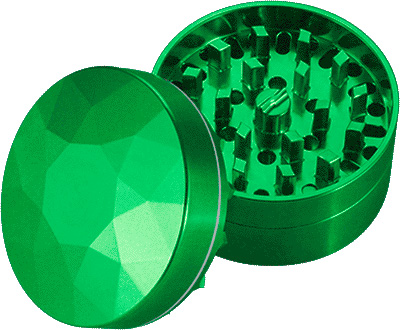 It's a Different Experience
I love seshing with people and letting them use my BCG. They're always immediately drawn into the captivating gem-cut design on the top. It has a soft satin finish that catches the light and reflects different shades of the grinder's base color.
They're ALWAYS impressed with how quickly and easily the Brilliant Cut grinds through their nugs and how smooth it turns.
I have never seen so many people so happy over using a grinder. And then I realized I've never been so happy to share my grinder.
You just have to feel it.
Get yours at grindersforlife.com