A new badass weed grinder has entered the chat. This 304 Stainless Steel grinder has a functional ball bearing and a free-spinning top. Gimmicky? Maybe. The fidget-spinner aspect is incredibly satisfying. The top of the grinder is heavy, but it spins freely on the bearing with absolute ease. There's no metal-to-metal contact while grinding or spinning.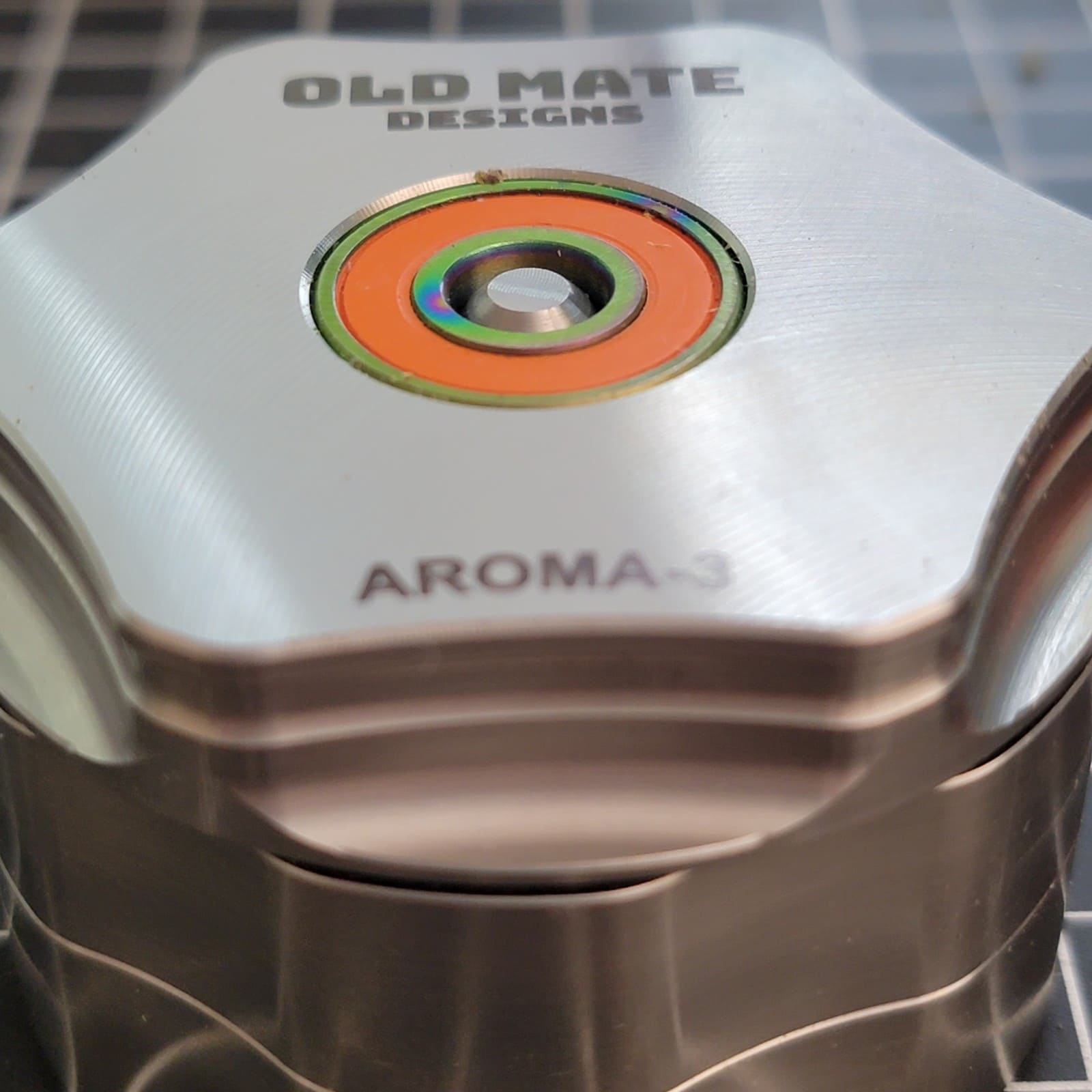 The ball-bearing top is more than just pure pleasure. Although if we did the math on how many times I spin the grinder throughout the day vs how many times I grind or open my grinder, the fun-and-spinny bullet point will still be high on the list.
The top half of the grinder sits on the bearing instead of using a plastic ring, like most other weed grinders. The bearing supports the weight of the top half and prevents the teeth from contacting each other.
I've only recently begun testing this grinder and I have concerns about the life of the bearing and how the top half fits together once this grinder is more gummed up. Right now I've only pushed about 4 grams through the grinder and more time is needed before I can give this grinder a thorough review.