Well over a year ago several people reported issues with their Flower Mill herb grinder. The toothless grinder claims to 'mill' the nugs instead of crushing or cutting them, leaving trichomes more intact for a better-tasting smoke.
But the Flower Mill had a catastrophic design flaw that left metallic dust in and around the weed well of the grinder!
In late 2021 420vapezone Discord members started questioning the blackish-gray smears left on their grinder after using it. Several Flower Mill owners contacted the manufacturer but were told that everything was fine with their grinder.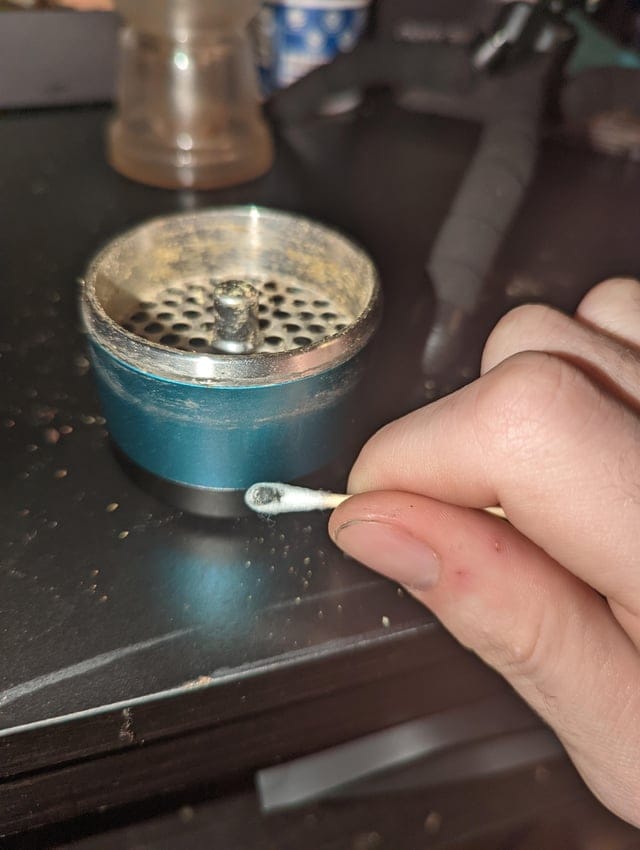 In February of 2022, u/Edwunclerthe3rd posted this photo of the metal dust he's wiped from his Flower Mill grinder.
With no response or accountability from FlowerMill, the toothless grinder was put on the AVOID list.
WeedTuber Promotes Dangerous Flower Mill
When a popular weed streamer named Cewpins started promoting the Flower Mill without concern, the community intervened and made Cewpins aware of the Flower Mill safety issues.
Cewpins immediately took down his Flower Mill review and posted a new video warning others about the metal dust.
Flower Mill Issues LOW FRICTION WASHER SET (3)
Feb 20, 2023 – Flowermill releases a 3-piece low friction set of washers to fix the metal-on-metal contact with their grinder.
All new Flower Mill grinders as of February 2023 will ship with the THREE washers pre-installed.
They're also offering the set of washers FREE on their website, with free shipping, so Flower Mill owners can update their faulty grinders and make them safe to use.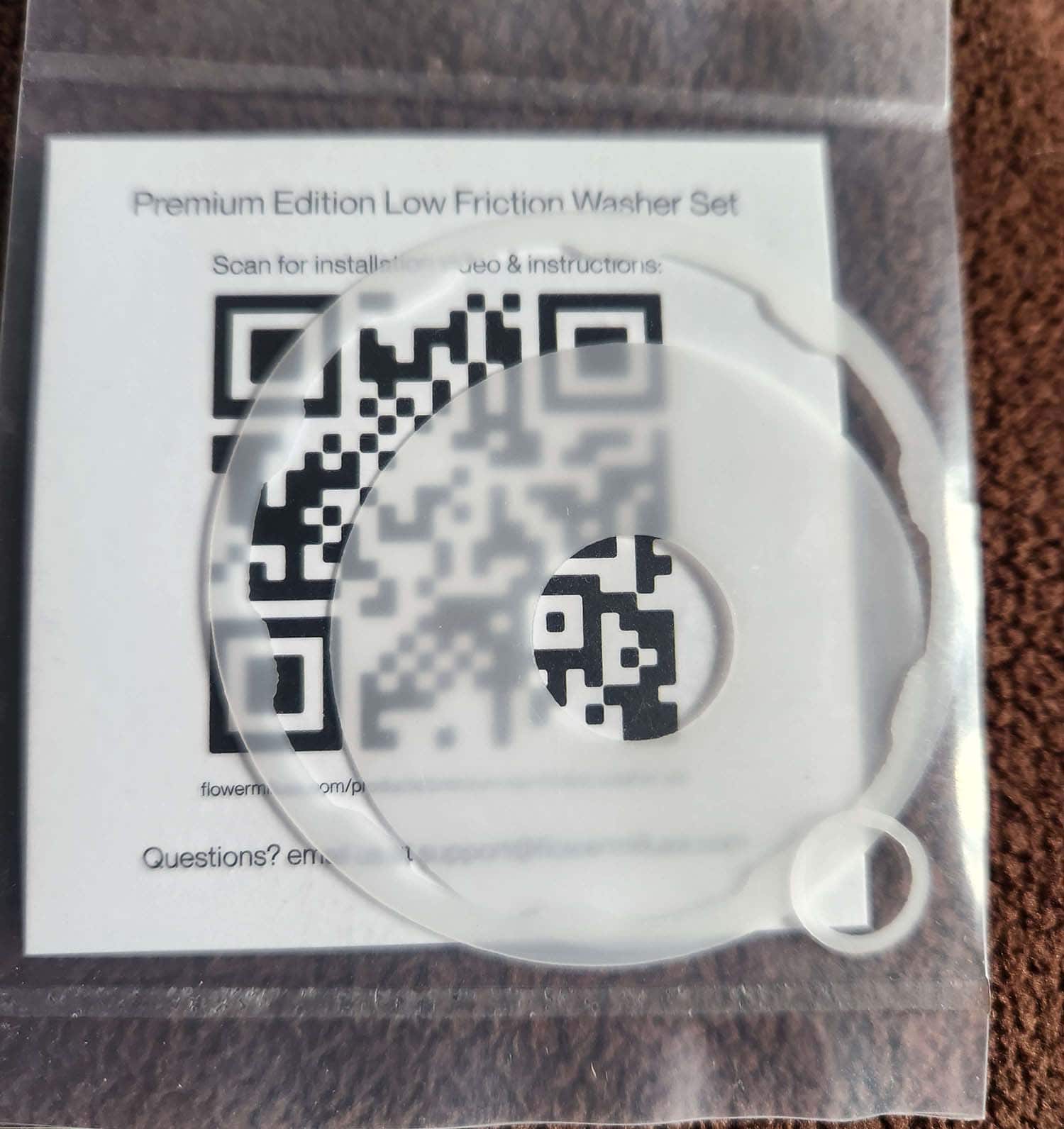 Discord community member  Qira shared her photo of the 3 Flower Mill washers along with the comment, "Wow so not impressed with the "Premium edition low friction washer set" sent by flower mill."
The 3 washers should only take a few minutes to install and will fix the issue of metal dust collecting on the rim and potentially getting into your cannabis.
Did your Flower Mill leave METAL DUST?
I wasn't a fan of the Flower Mill when I initially review it, so it's no surprise that I didn't encounter any metal dust. My Flower Mill was shelved for other reasons.
I'd love to hear about your Flower Mill experience. If you have any opinions, leave a comment below!
Weed Grinder Reviews
I've got a collection of over 100 weed grinders and I've been reviewing them and ranking them HERE.