While working on my venty review I noticed there's been some misleading commentary in the community about the Venty ERR 005 "error".
The ERR 005 is displayed when the Venty detects blowback through the mouthpiece and heater. 
This "error" doesn't mean problems, it's merely a warning – don't blow through your Venty.
I've seen the ERR 005 displayed while the Venty is connected to a bong and the water level moves at the end of the inhale causing air to be pushed back through the vape.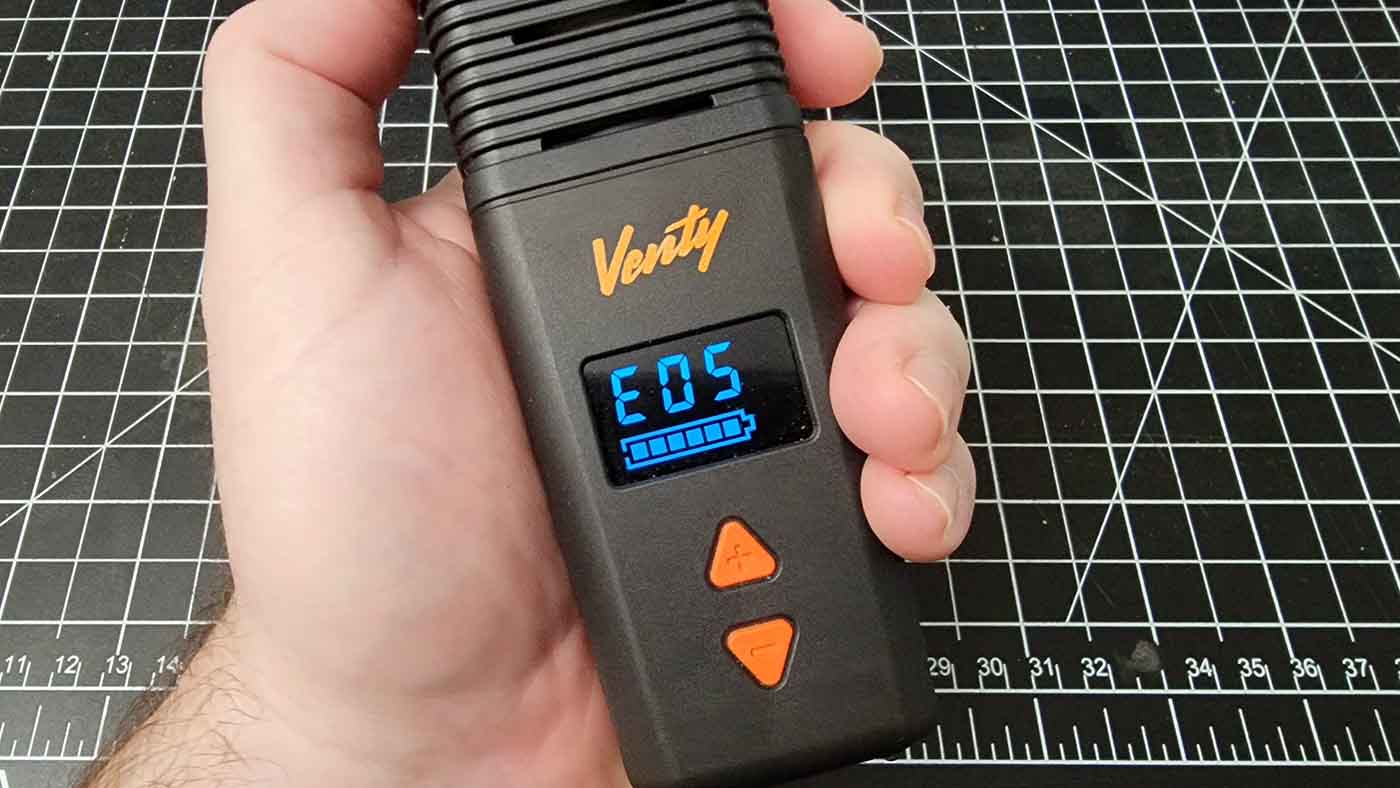 All the Venty Error Codes
Here are the rest of the Venty ERR codes, directly from the Venty User Manual.
Venty temperature is too high
Venty temperature is too low
USB Charger or Cable is not suitable
Air was blown into the Venty
Move the Venty to a warmer environment
Use original Storz & Bickel Accessories
Do not use. Contact S&B Warranty Service
Be careful not to exhale back into the Vaporizer for future operations
I've only seen and experienced the ERR 005, which isn't an "error" – just a warning.
F in the Chat for BrightonEarly – His Venty is suffering from the E04 Error. According to the user manual above, the Err 004 says the Venty is faulty and shouldn't be used.
BrightonEarly said his Venty displays the E04 Error while heating with the cooling unit removed.  I've tried to reproduce this error by heating my Venty without its cooling unit, but mine has yet to display the error.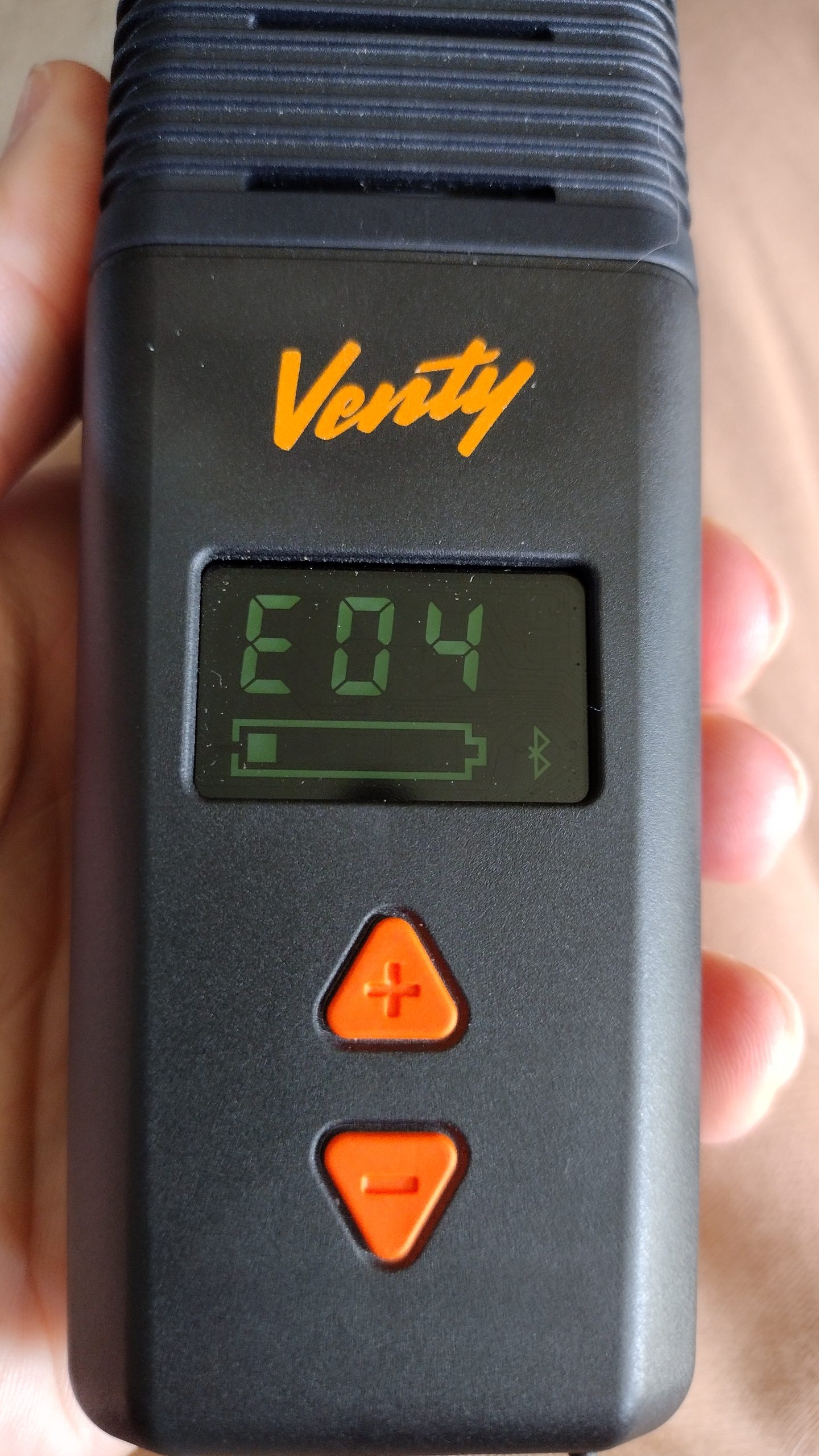 He also included a thermal image of his Venty heating up without the cooling unit! How cool! Thanks Brighton!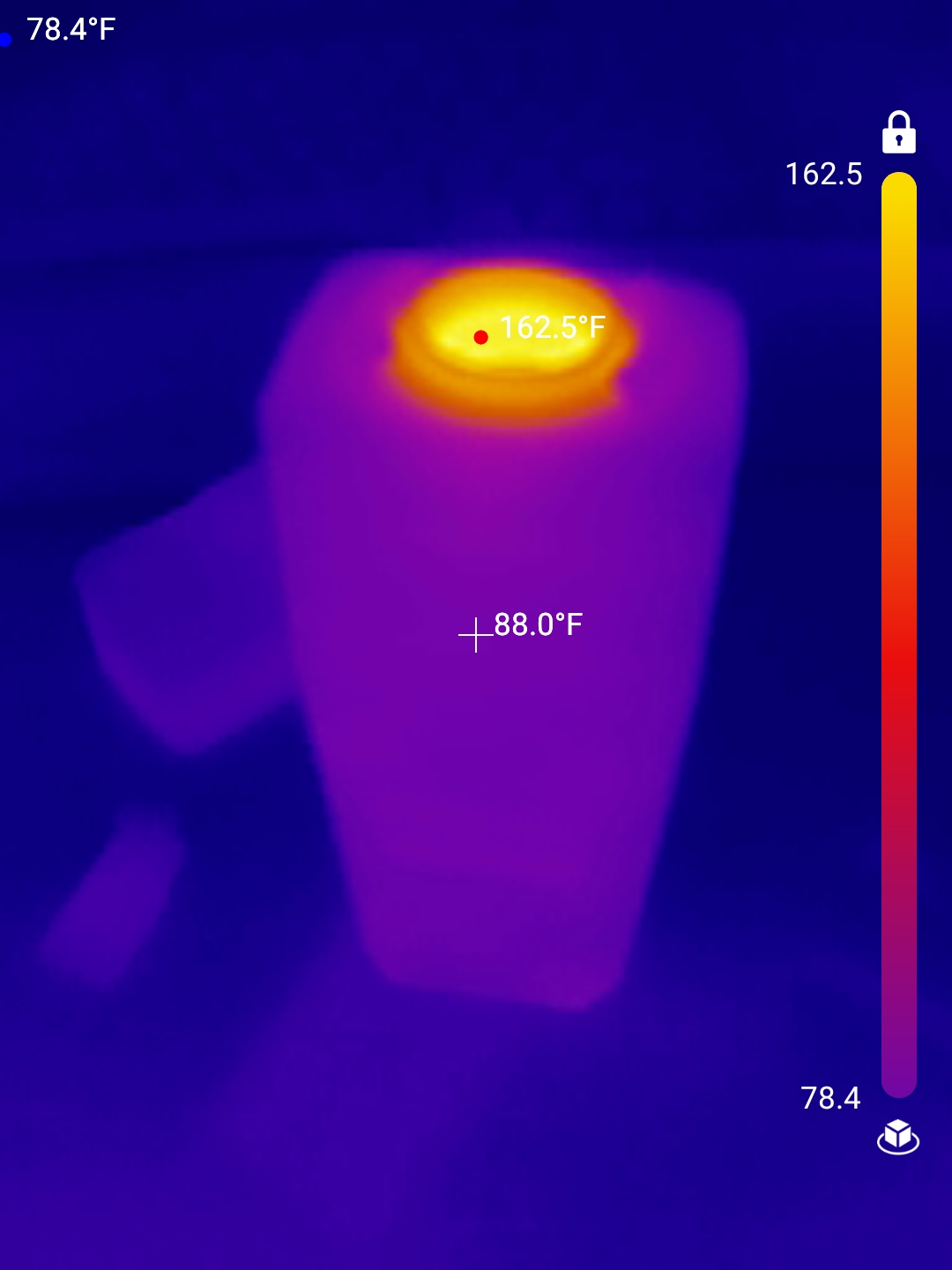 Has your Venty vaporizer displayed any of the other errors? Leave a comment down below to let me know!