I first ran into the Tahoe Grinder Company at Champs Las Vegas back in 2018. They're one of the few weed grinders that are made right here in the USA, Lake Tahoe specifically.
Tahoe Grinder Company is the maker responsible for the classic Trees grinder that Puffitup used to giveaway with all vaporizer orders. Puffitup was also from Lake Tahoe at the time so this was probably very convenient – because grinders are heavy and shipping is expensive.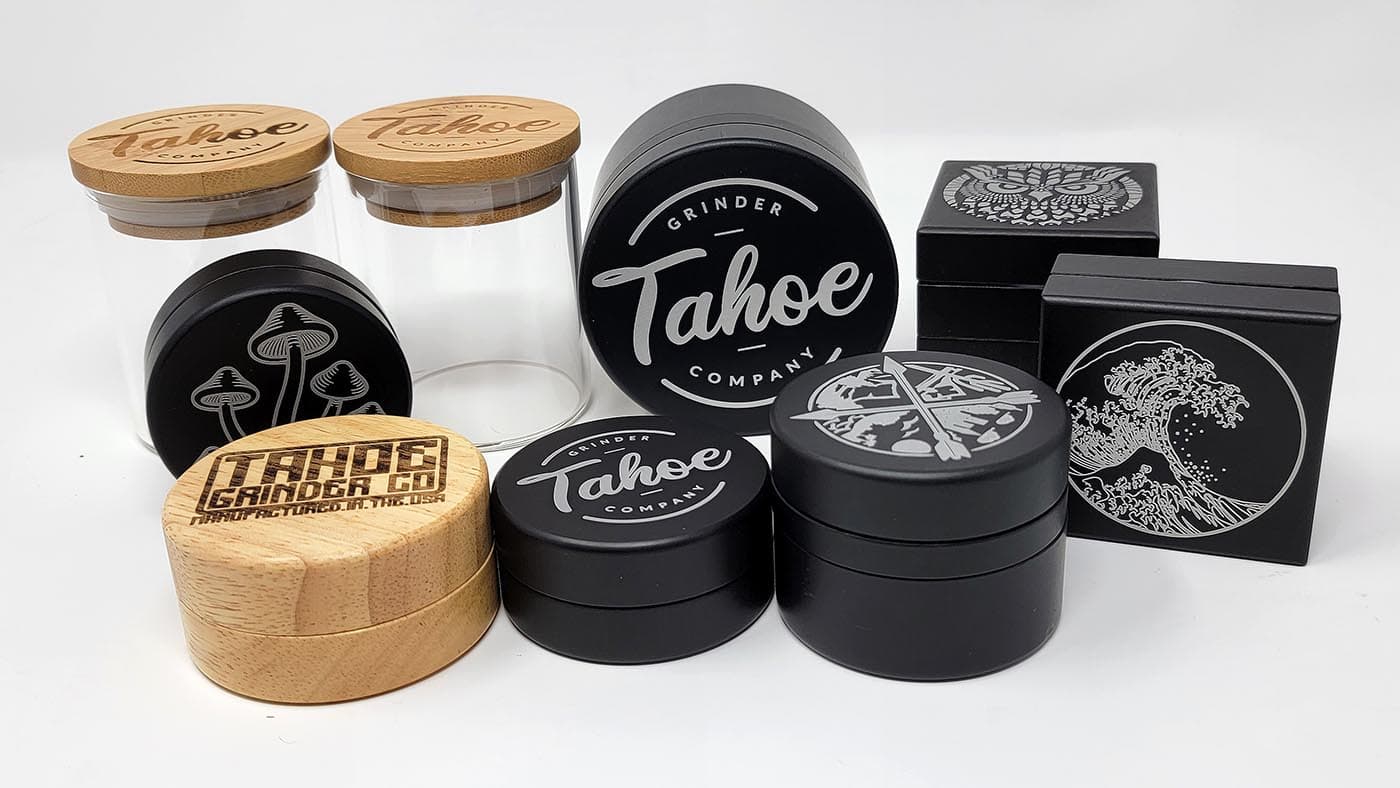 While other American-made grinders are often made in a large machine shop that produces many different products for many different brands, Tahoe Grinder Company makes their own grinders right in-house and their machines are dedicated exclusively to grinders.
Tahoe Grinder Company offers a massive variety of grinders in multiple sizes and shapes. 
HUGE grinders are awesome to keep on your desk or table. Perfect for anyone who smokes a lot, smokes constantly, or just doesn't want to be grinding every time they smoke. The giant 3.5″ Tahoe grinder is a 3-piece design with a massive storage area for ground herb. It's a hefty grinder with a hefty $120 price to go with it.  This grinder is threadless.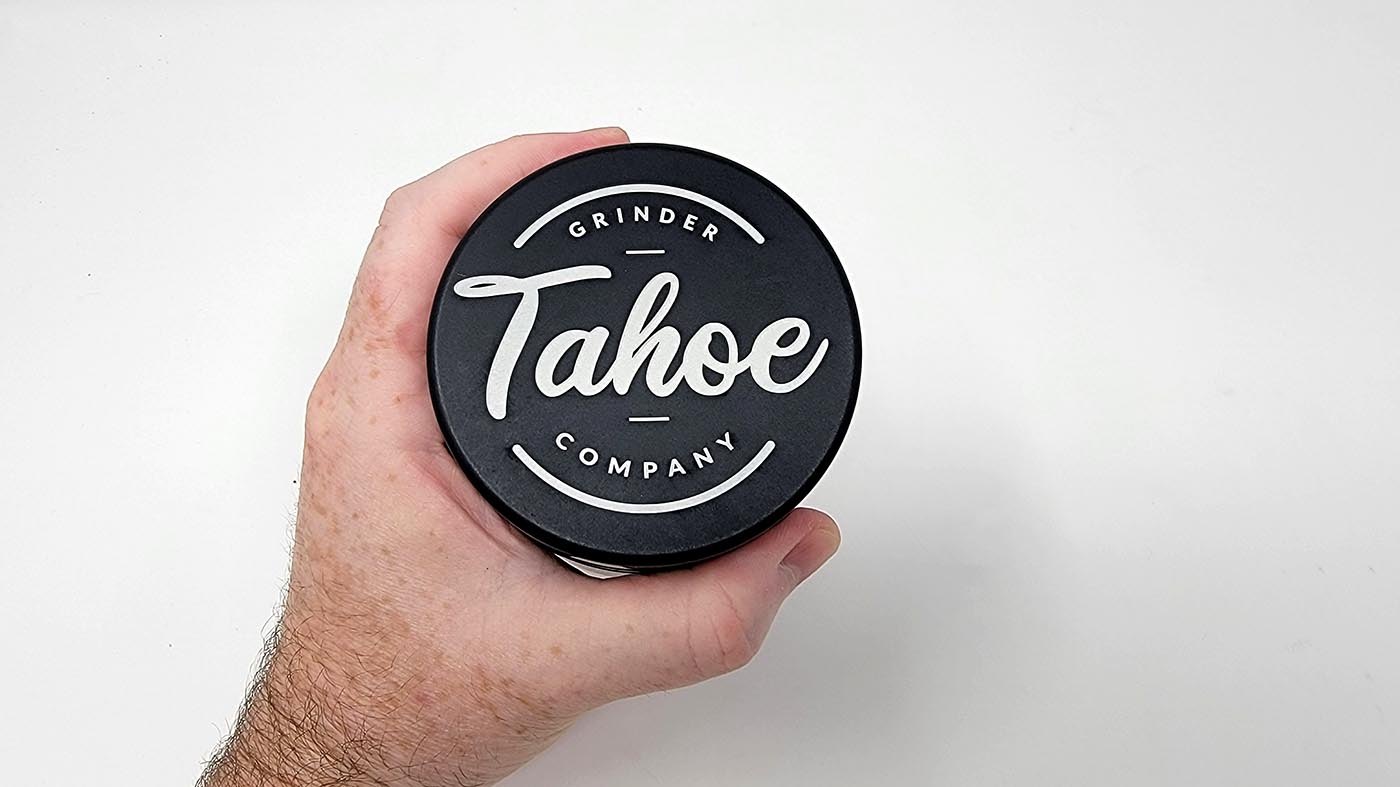 The 3.5″ jumbo grinder doesn't turn as smooth as the smaller grinders, but it's $40 cheaper than the jumbo Santa Cruz Shredder.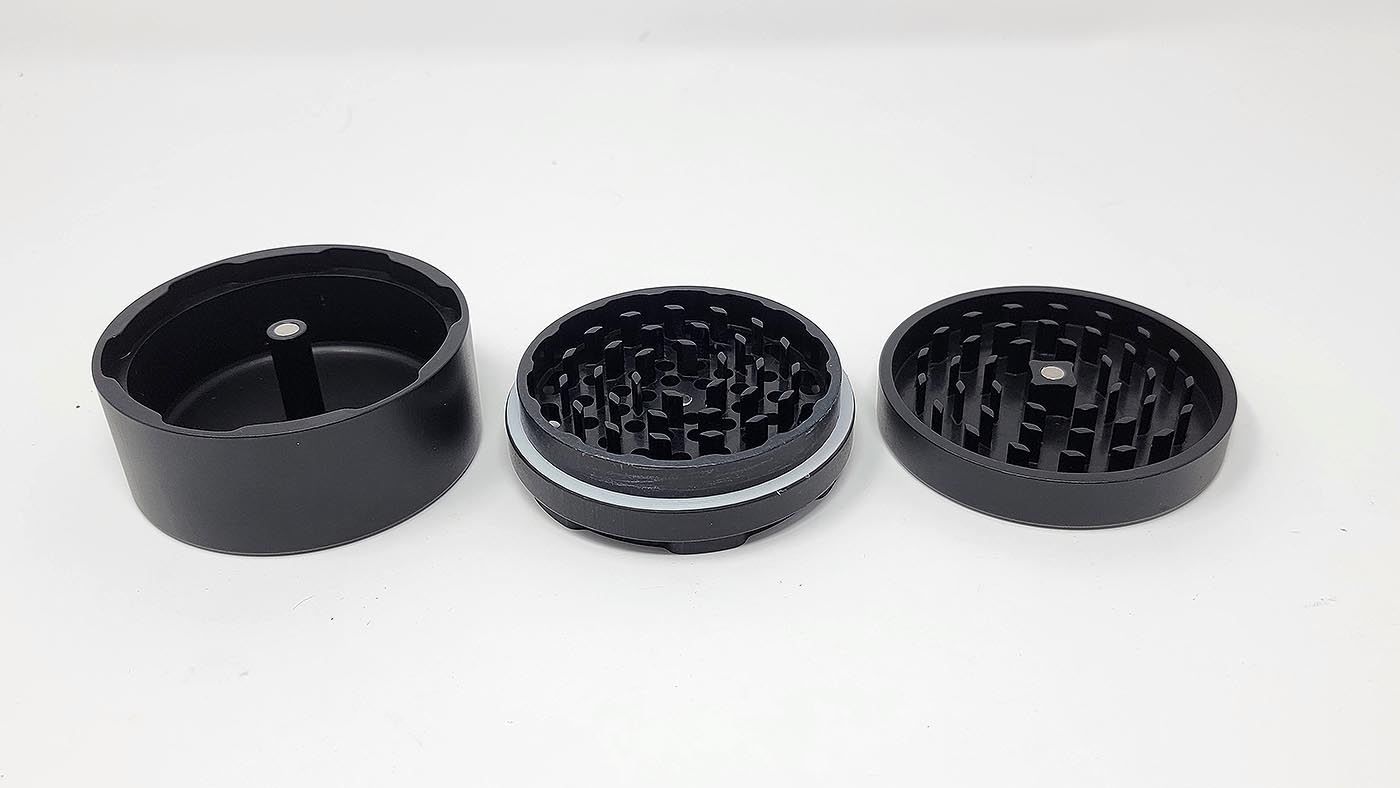 Many prefer 3-piece grinders because loose trichomes get included with the herb and deliver a slightly more potent and tasty vapor. 4-piece grinders have a screen to separate loose kief from the ground herb.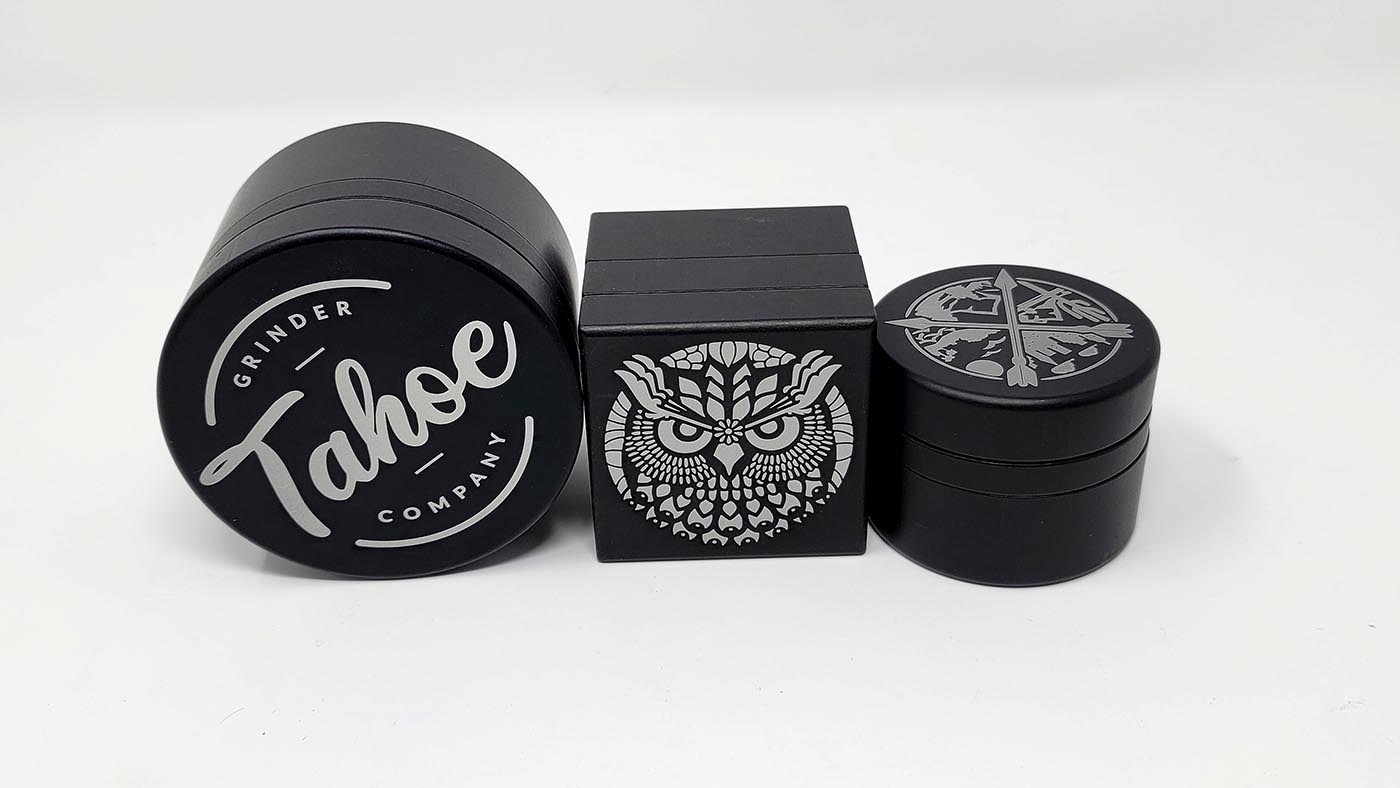 I used to swear by the 4-piece because I loved having a stash of kief to vape on a rainy day, but after a number of years I've shifted to prefer 3-piece grinders for their simplicity.
Tahoe Grinder Company makes 3-piece grinders in several sizes and shapes, including square or cube-shaped. Pictured above is the XL 3.5″, the 2.5″ cube, and the 2.5″ round 3 piece grinders.
The Tahoe square grinders are available in 2-piece and 3-piece designs. Their square, or cube grinder is 2.5″ on each side, similar to a typical Rubick's cube.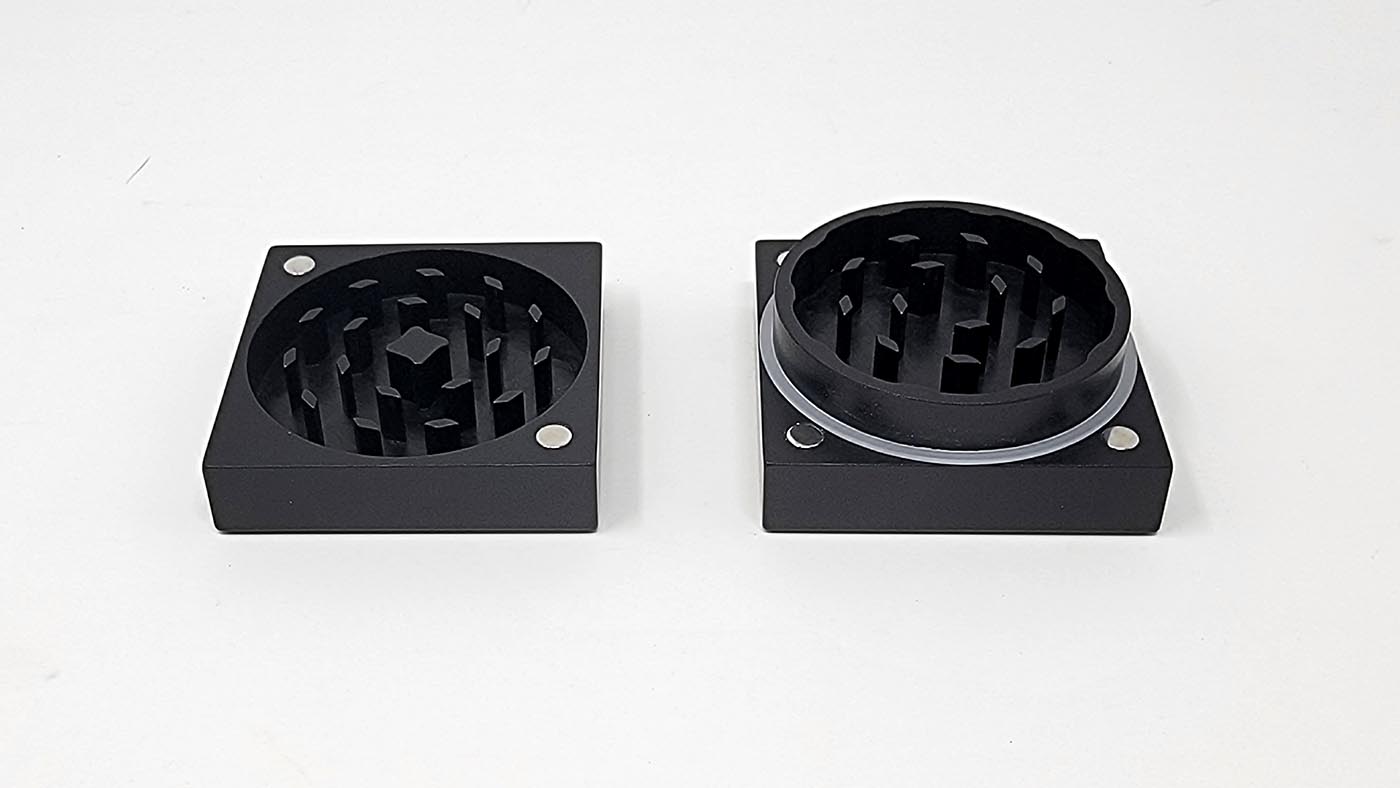 2 Piece Square Grinder
The two-piece square grinder has the same teeth pattern as the rest, with a circular grinding zone and magnets in the corners to keep it closed.
The logo is on the bottom and they offer 30+ unique designs for the top art.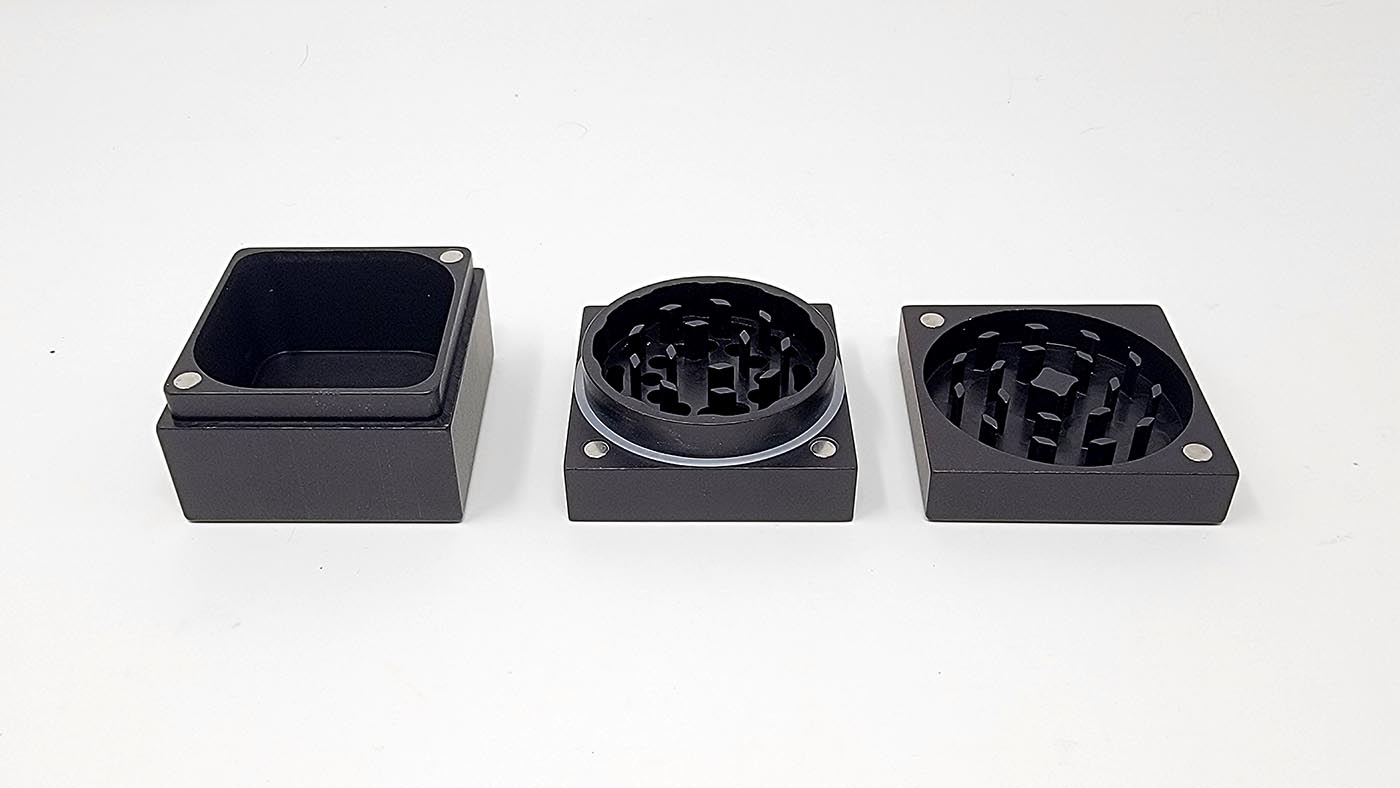 3 Piece Square Grinder
The 3-piece cube grinder uses a threadless connector for the bottom half and features a ginormous storage area for its ground herb.
I like that they put the logo on the bottom and leave the top for unique designs.
Their 2-piece round grinder is available in the jumbo 3.5″ size as well as 2.5″ and 1.75″. They also have wooden weed grinders with metal inserts, so the outside is a nice wood grain and the inside is a standard metal grinder.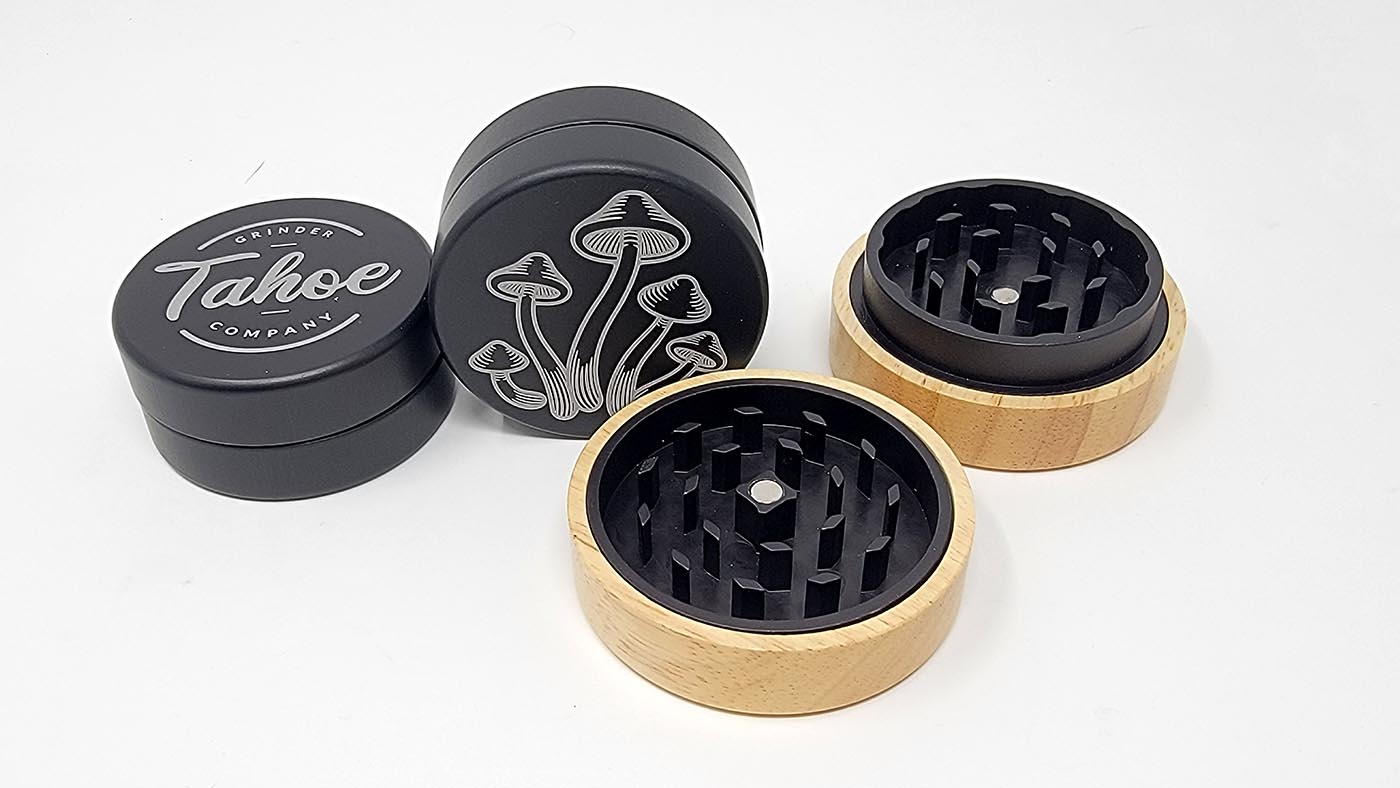 Tahoe Grinder Company offers a few other smoking accessories as well!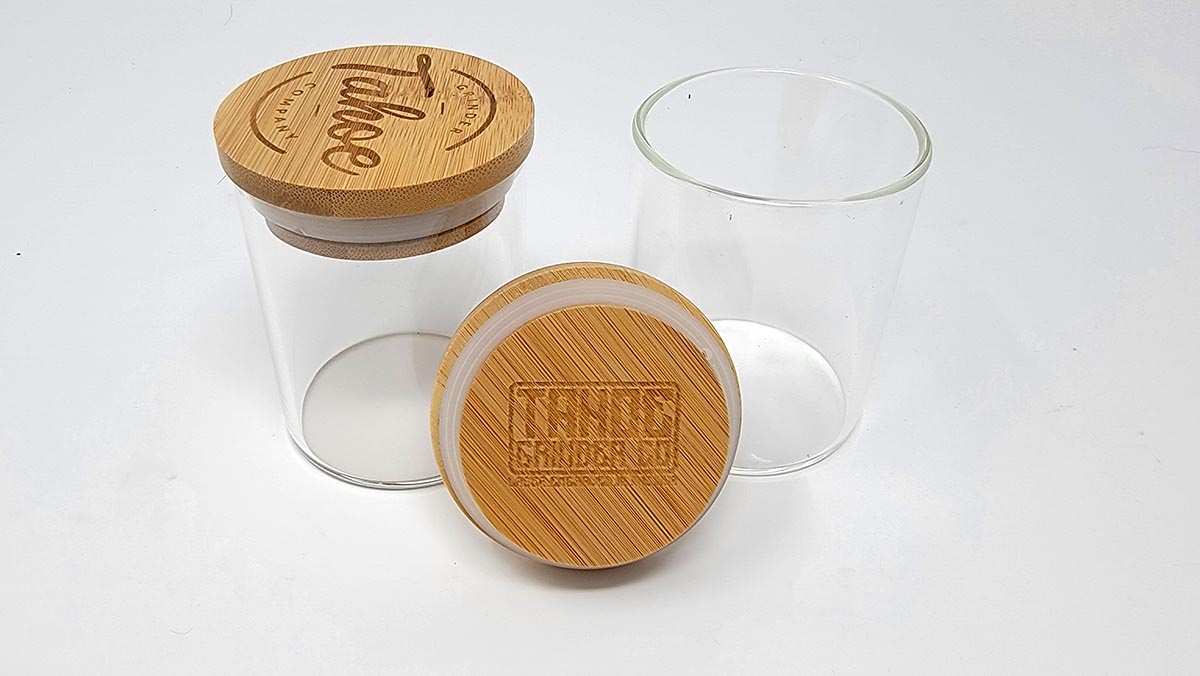 These airtight glass stash jars with wooden lids are perfect for keeping your nugs fresh and moist. 
The jars hold about a quarter ounce of nugs, with room for a Boveda humidity pack.
The Tahoe Grinder Company has been around since 2017 and has been improving and evolving its products continuously.
It's great to see product evolution happening in the grinder space as many companies stop refining once they've established themselves.