Herb Ripper Review updated: August 3, 2023
Nearly every weed grinder available is milled from soft aluminum that will dull, dent, scratch, and wear over time. Aluminum is cheap and easy to work with, but it's fragile and some people may be sensitive to aluminum.
Stainless steel is considerably harder and more durable than aluminum. The Herb Ripper is USA-made, using American stainless steel. It's hard and heavy.
Herb Ripper 2.0 Review Video
Buy Herb Ripper 2.0: Direct
Testing the Stainless Steel Herb Grinder
For my normal testing procedures, I use the herb grinder heavily in my daily rotation for many months. I heavily favor grinders that can go a very long time in-between cleanings and my favorite grinders require little-to-no maintenance. I also consider user experience and grind quality in my review process. You can read more about my herb grinder review methods here.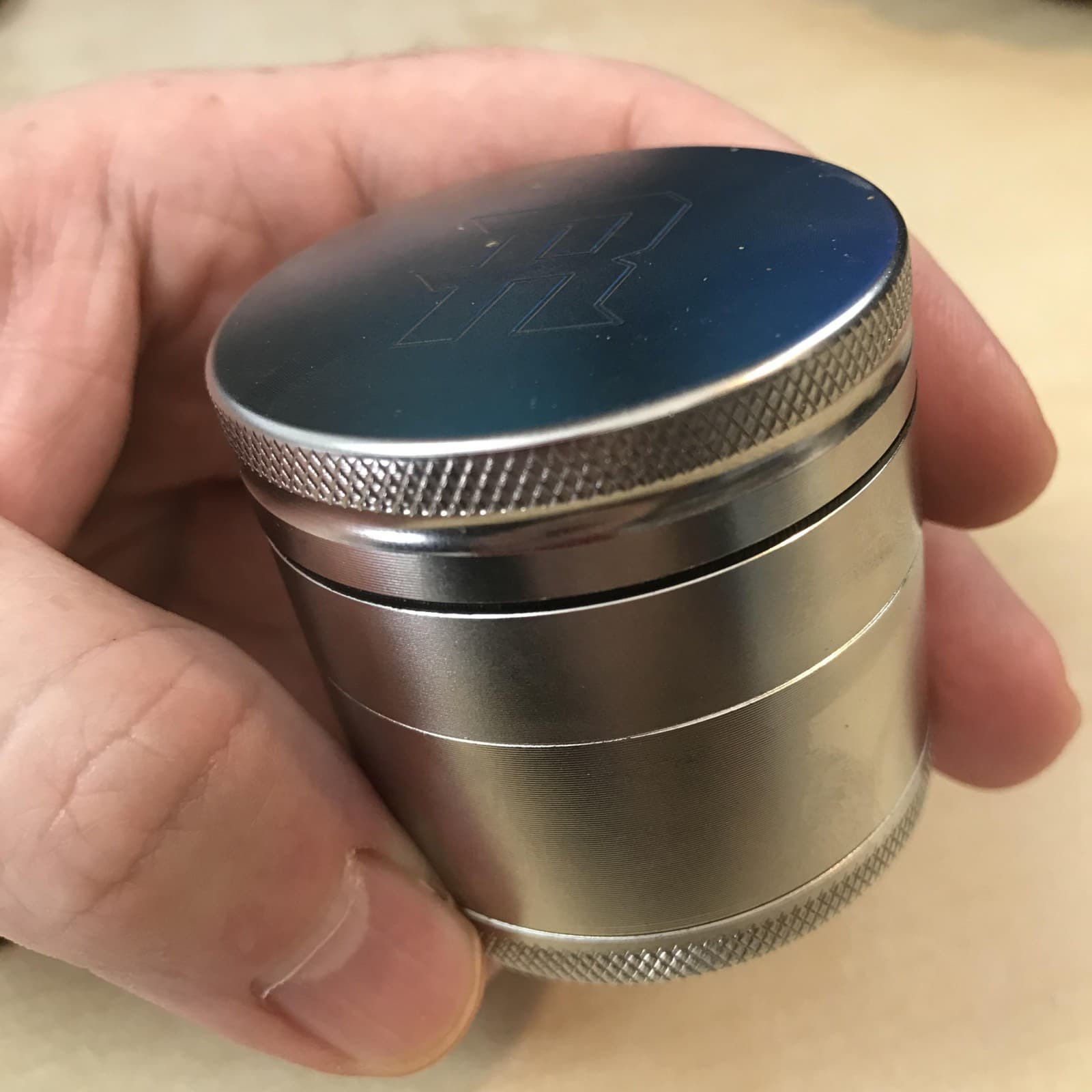 Non-stick Stainless Steel Herb Grinder
Ounce after ounce after ounce, the stainless steel Herb Ripper just keeps ripping!
I didn't find the stainless steel to be any more nonstick than my aluminum grinders, but I have noticed that over time my Herb Ripper 2.0 has some self-cleaning behaviors.
When the Herb Ripper reached the dirtiest I had seen it, it was more difficult to turn and use – but it still worked. While pushing more and more through the grinder, I noticed that some of the gummed-up grinder hash that had previously caked the teeth had peeled off and fallen through the holes with the rest of my weed. Self Cleaning!
** I don't advise "never cleaning your grinder". But that's how I roll **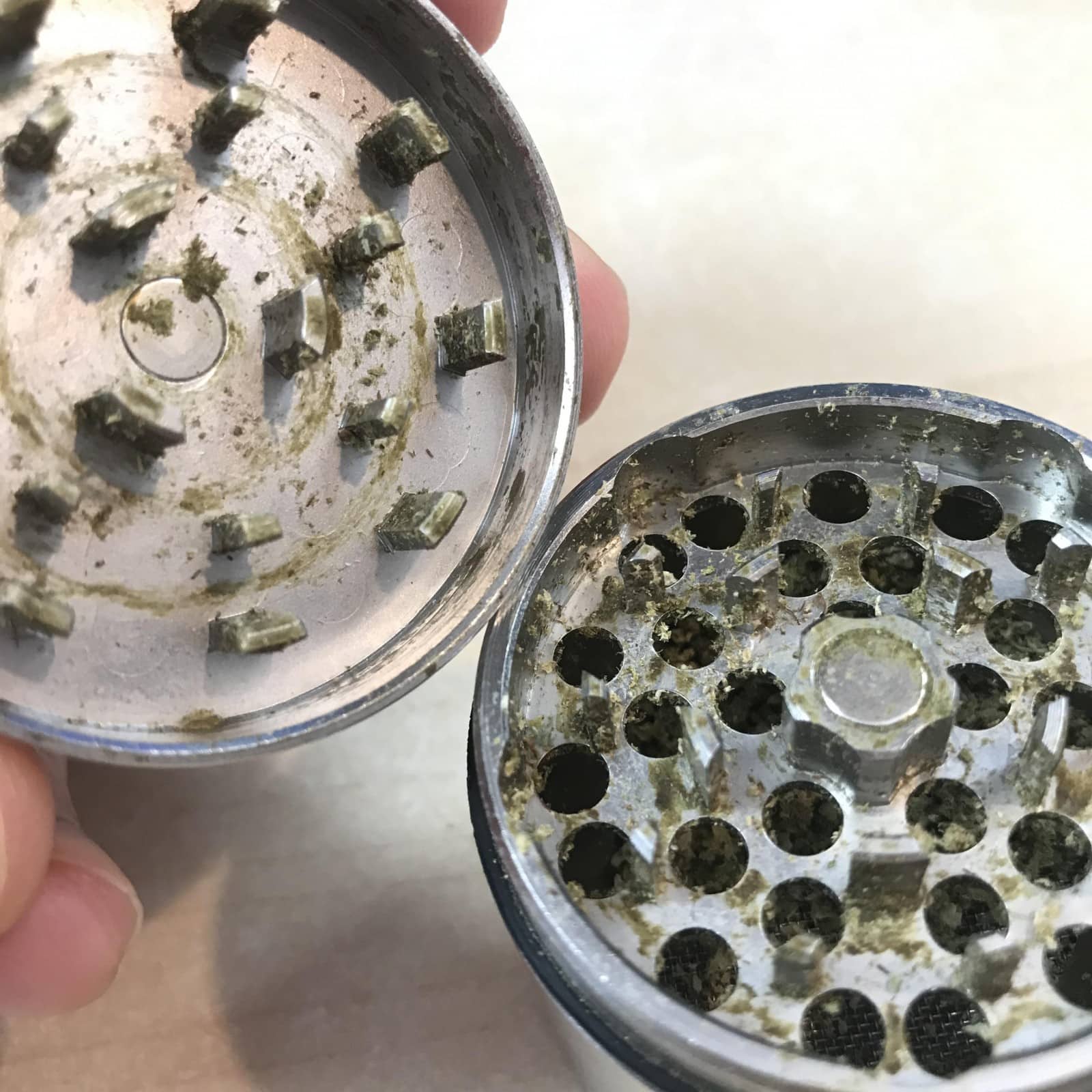 Herb Ripper Grind Quality & Consistency
The stainless steel Herb Ripper is available with a medium/fine grind or a coarse grind. My Herb Ripper is medium/fine.
The grind consistency of the medium/fine Herb Ripper is nice! It's not as consistent and fluffy as the Santa Cruz Shredder, which sets the bar for the absolute best grind consistency.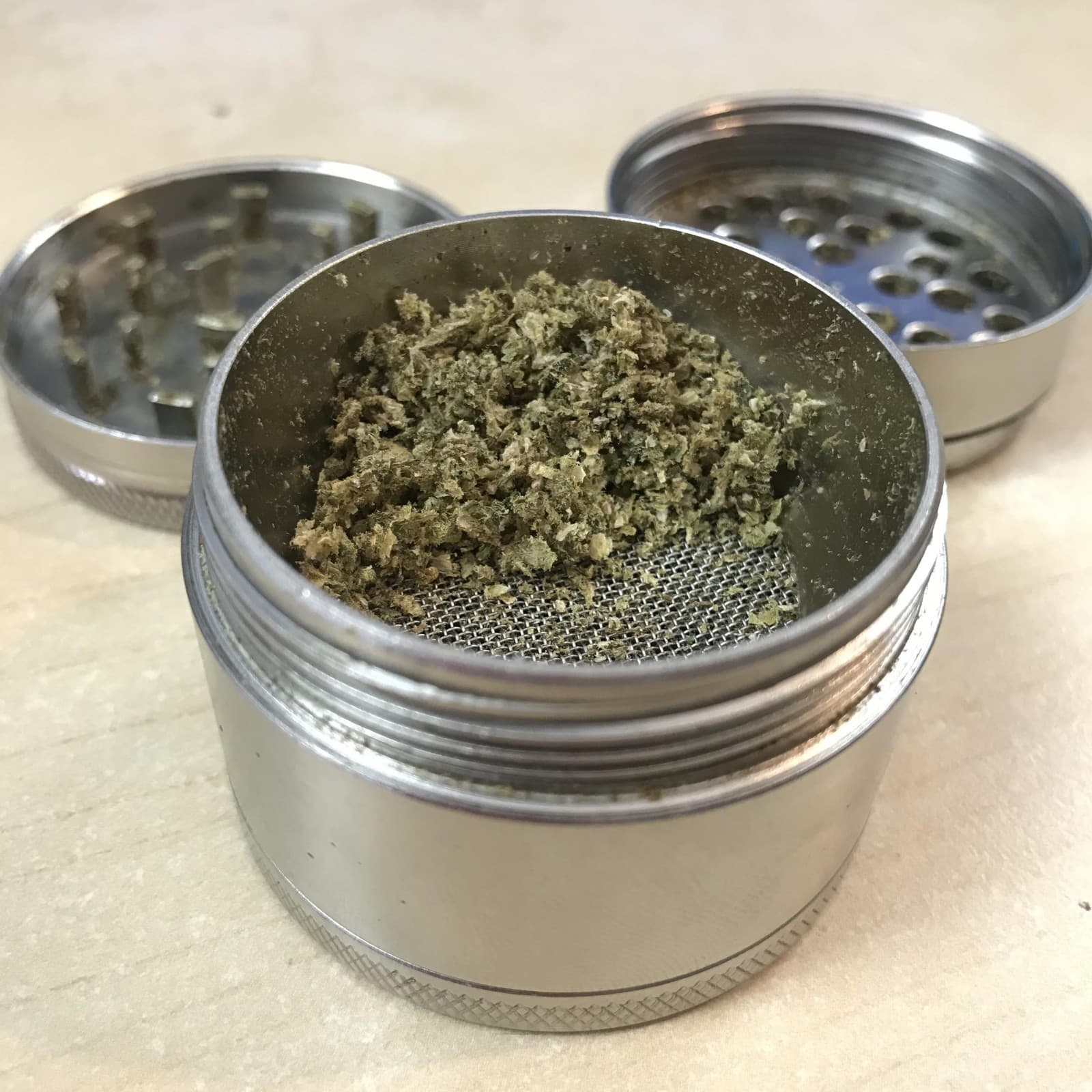 Herb Ripper Grinder Interface & Experience
Many new grinders are going completely thread-less, likely due to aluminum being too soft for threads. I know I've cross-threaded a few cheap grinders in the past – I don't know that it's possible with stainless steel herb grinders like the Herb Ripper.
The Herb Ripper uses half-turn threading that is designed and optimized for speed and durability. It whips open and closed quickly with a satisfying snap of inertia you can feel in your palm. I love the heft and feel of this grinder!
After falling in love with the Brilliant Cut and its threadless design, I didn't think I could ever bother with another threaded grinder, but the Herb Ripper doesn't feel like threads – it's just too smooth to group with the other threaded grinders.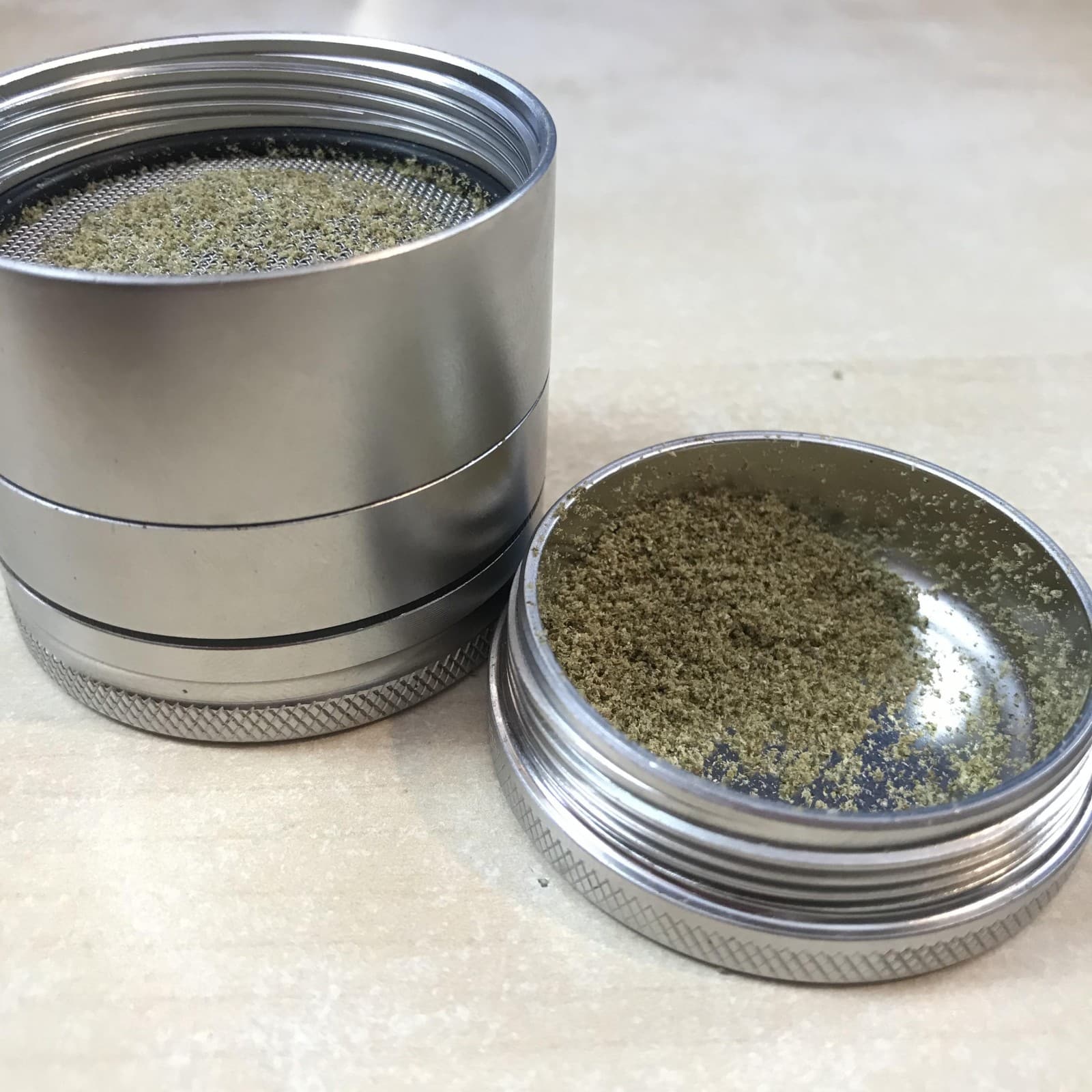 I am not a member of the anti-aluminum club, but I can completely respect and admire the choice to use better material.
I acknowledge that my aluminum grinders have wounds and damage from within the teeth and grinding zones, but I do not believe there are health risks worthy of worry. I am not a doctor.
Many of us vaporize our cannabis as a risk aversion method. Choosing a stainless steel herb grinder over an aluminum grinder may be a good risk-averse decision.
Herb Ripper Conclusions
This grinder is fantastic and I struggle to find anything to complain about or even improve on it.
It's the perfect kind of heavy and every spec of surface is refined and polished for that high-end look and feel.
If you're looking for a stainless steel herb grinder that actually performs better than cheap aluminum grinders, the Herb Ripper 2.0 is the perfect contender.
The Herb Ripper 2.0 is available for $99 as a three-piece or $129 for a four-piece.
Herb Ripper stainless steel grinders are available:
– Directly from Herb Ripper