The CF is the little brother of the CFX. Both are from Boundless Technologies, a company that has been in the cannabis space since 2014.
The CF uses a combination of conduction and convection heating. Its low price and high-end performance make this a very popular dry herb vape. The Boundless CF heats up to 370 in 20 seconds. TWENTY SECONDS. At 4″ x 2.4″ x 1.2″, it is small enough to hide in small pockets and average-sized hands. Its chamber packs a whopping .3g, perfect for both heavy-use stoners and casual one-hit lifters.
The interface is simple to use. Five clicks of the button turn the unit on or off. Hold the button for 2 seconds to raise the temp. There are 5 preconfigured temps: 355F / 370F / 385F / 400F / 415F
[C179/188/196/204/213]. The blue LEDs indicate the current temp near the button. The CF goes into sleep mode after 5 minutes, hold the button for 2 seconds to wake it up for another 5 minutes.
The Boundless CF uses a self-contained battery rechargeable via a standard micro USB cable. Charging time depends on the power source. I've been getting about TEN 5-minute sessions per charge.
With some very simple modification, the Boundless CF is a KICK ASS vape at $93 (after coupon PUFFEDUP) (originally $130).
Boundless CF Build Quality
The CF is made from plastic, but it still feels of quality. It weighs in at exactly 5oz, light but not insignificant. The mouthpiece and bottom portion are glossy black medical-grade plastic. The body has a soft rubberized feel, even though the plastic is actually not flexible. The texture is very pleasing. The size and texture (and heat) make this vape a pleasure to hold. The contours of its body fit my palm, and my pants pocket perfectly. There are no rattling parts or noises when I shake it.
Its build quality is on par with other vapes in this price range. (4/5 Stars)
Battery
The CF battery is not user replaceable. It's 1300mah and charges with a standard micro USB cable. I've charged it from USB ports on MacBooks and several windows machines, as well as a variety of USB-ported cell phone chargers. Every USB cable I tried to use charged the CF perfectly. I routinely use the Samsung branded quick charger that came with my Note 4.
Not that you'll need to worry anyways, because the CF battery seems to have enough juice to power through 10 five-minute sessions. That's a lot. This test was done in two session increments, with 1 hour of cool-down time between each increment. (It was a long day)
The CF battery provides more sessions per charge than other vapes within this price range. (5 Stars!)
Heat Up time
The Boundless CF heats up fast. It will hit 370 in 22 seconds, or 415 in 28 seconds. I love this. This matters to me. "Hey man, want to try my new vape? OK, here you go, wait a minute and 40 seconds and then take a hit"
The CF heats up much faster than most vapes, even ones above its price range. I love it, and I still smile a little bit each time I watch it race its way to the first draw. (5 Stars)
Vapor Quality
The Boundless units really shine here again. The taste and quality of the vapor are very high – notably higher than anything in this price range. Despite some internet drama, there is some convection heating happening here. The session starts out with more convection, but the bowl heats up too so technically the vaporizer is utilizing both convection and conduction. This combination of heating works well to maximize flavor and extraction.
The CF produces great vapor without a learning curve. (5 Stars)
The draw resistance is slightly higher than I'd like, but it's not terrible. It's like trying to pull through a multiple-looped curly straw.
Draw resistance, 3 Stars
Typical Session
Starting out with a fluffy nug of Sour Headband. I ground to a medium/course and used a cap from a Sharpie marker to load the CF. .3g exactly, with a slight, tamp down with my finger just to push the herb fully into the ceramic portion of the bowl. I vaped at 370F for two back-to-back sessions at 5 minutes each. I took approximately 33 eight-second draws. Keeping track of the number of pulls is hard while high. The first session was full of this strain's unique flavor. Diesel fuel, citrus zest, pungent cheese. The vapor temp remained very comfortable throughout the entire first 5 minutes. The body of the CF slightly warmed. The 2nd session turned more bitter for the last 3.5 minutes. It was edging into the burnt popcorn territory, but it wasn't terrible. There were still remnants of that diesel fuel coming through. Overall this was a VERY pleasurable session. My tolerance is abnormally high right now due to heavy vaporizer testing, but this session pushed me from a [2] to a solid [7]. The ABV is evenly toasted to a nice medium brown. Still savable.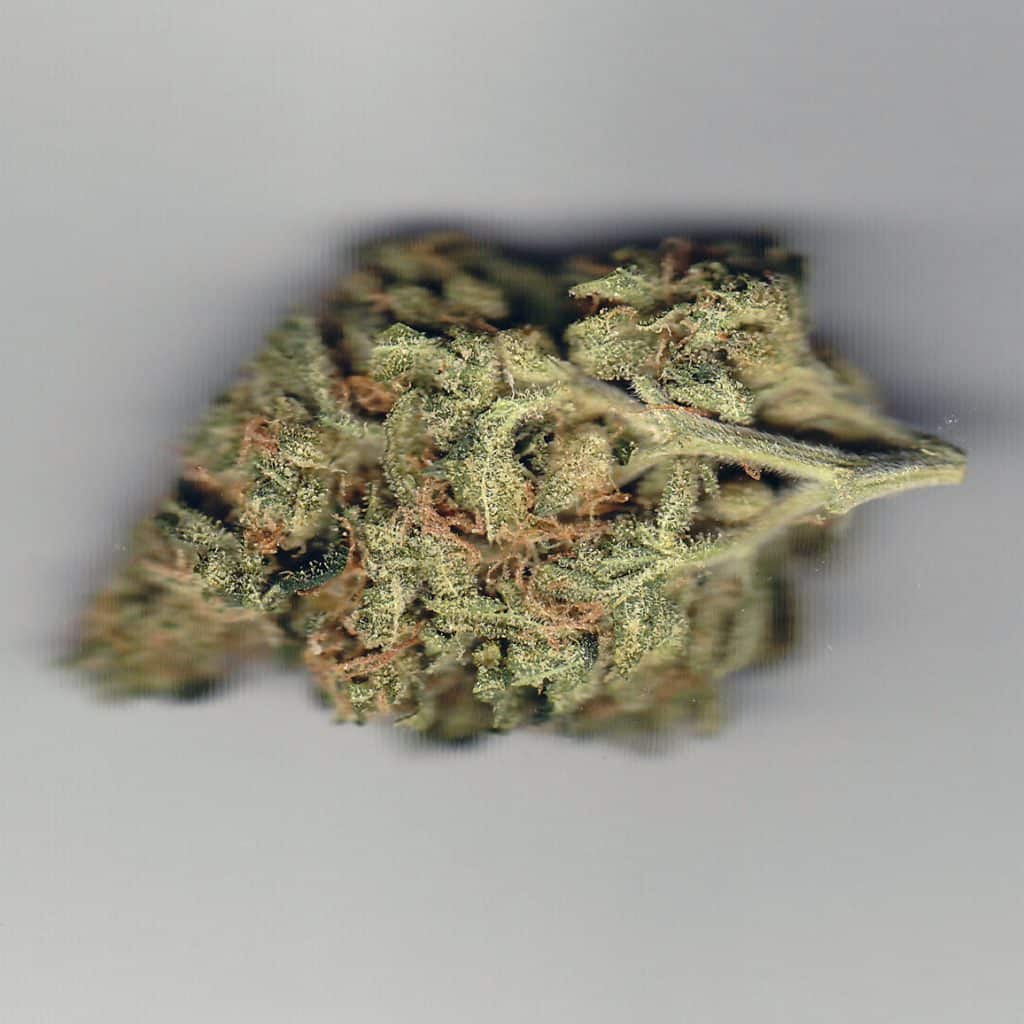 Cleaning & Maintenance
The CF somehow remains oddly clean. The ceramic bowl is white and un-stained, despite cranking out more than 100 sessions over the last couple of weeks. About once a week I'll clean the ring surrounding the bowl. An ISO q-tip wipes it clean. Some stickier strains may leave a crust on the inner portion of that plastic surface, but it easily scrapes away with a pick.
The cap-style screen the CF comes with clogs easily and often. It needs to be cleaned every 5-8 sessions. With the screen mods, less effort is required. The mouthpiece assembly easily comes apart and wipes clean with ISO alcohol.
No real tools are needed. Easy to wipe down. Cleaning and Maintenance 4/5 Stars.
Pros
Cons
– very affordable
– fast heat up time
– huge bowl
– 10+ sessions per charge
– micro USB charger
– no vibration
– no battery indicator
(coming soon though)
TL;DR – Final Thoughts
For $129 shipped with a free 4 piece aluminum grinder, the CF offers extraordinary value for both budget vapers and serious stoners. For 130 bucks, there is nothing that can compete with the CF's battery life, bowl size, heat-up time, and ease of use. It handles better and outperforms vaporizers that are twice its price. I actually like the CF better than the CFX. I just love the way it fits in my hand.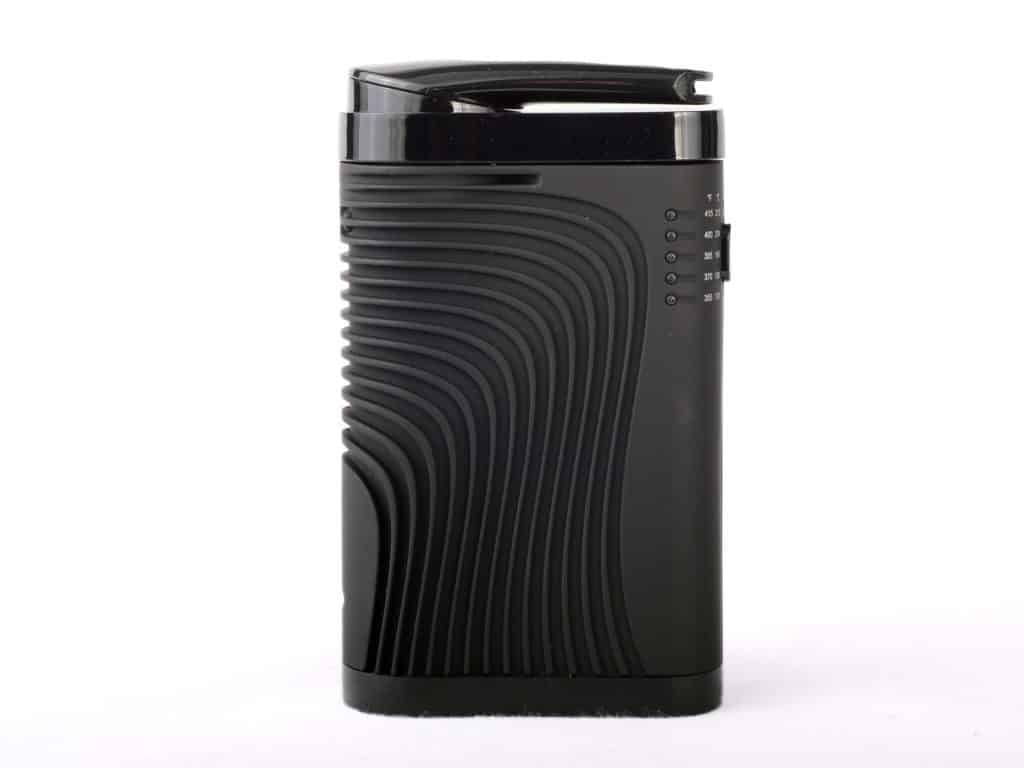 Summary
Reviewer
Review Date
Reviewed Item
Author Rating