Today is a great day for the Medical Marijuana Community! The German Government just announced plans to sign legislation to outright legalize medical cannabis this coming Monday. The bill was proposed by German Health Minister Herman Gröhe, and allows seriously ill patients access to medicinal marijuana.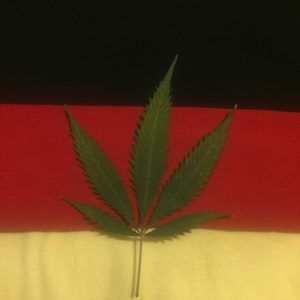 Germany is looking to take on a larger role in the mmj world. This legislation will also usher in research on the effects of cannabis by the Health Ministry. German mmj patients will be required to participate in a research study on the effects of cannibus. Participants of the study will have their cannabis be covered by the state.
Germany announced a desire to have a state-run cannabis grow operation. Until this system is fully implemented, the country's medical cannabis will have to be imported.
Opposition To Legalizing Medical Marijuana
Although this legislation is expected to pass with not much trouble… Several high profile politicians and organizations have come forward in regards to this proposed legislation. Germany's drugs commissioner, Marlene Mortler, released a press release demanding for more research into medical marijuana before she will offer her blessing for the measure.
German Hemp Association also stepped forward to voice their concerns. Although they're a pro cannabis group, they're concerned about the provision requiring mmj patients to participate into the study. Calling the move "unprecedented and difficult to accept."
Current Progress of Medical Marijuana
As people of the world see the miraculous medical benefits of cannabis, it's creating undeniable public pressure to provide access to cannabis as a medicine. Just last month Pennsylvania signed the landmark bill, Medical Marijuana Act (SB 3), into law making it the 24th state to legalize medical marijuana.
The two biggest forces helping win the war against prohibition: public opinion & scientific research. Please help us get the word out about this monumental win by sharing this with your friends.
TLDR:
German Health Minister Herman Gröhe introduced legislation to legalize mmj
Patients will have to participate in a study about cannabis
The state will cover the cannabis of participants in the study
Germany's drugs commissioner wants more research done before endorsing this
German Hemp Association doesn't like the mandatory participation of this study