This new Gpen Hyer has been on my desk for a couple of weeks now and I've been pleasantly surprised with its performance!
The HYER is a portable concentrate vape that packs the punch of a plug-in e-nail in the format of a portable dab pen.
This video is uncensored and shows cannabis usage. My Youtube videos are no longer allowed to discuss the specifics of vaporizers or show me vaping weed. Youtube sucks, so all of my *real videos* will be here from now on.
Gpen Hyer Video Demo & Review
The Gpen HYER is a portable dab pen that packs the punch of a powered e-nail without all the plug-ins and hot burn-y parts.
Gpen haters will struggle to find issues with this vape. It hits hard, it tastes great, it's really easy to use, and the materials are high quality.
The Hyer is a similar form factor to the Gpen Connect, but with significant improvements and upgrades. 
(If I'm being honest the Gpen Connect is  trash and the Hyer is far from it)
Bottom Heated Quartz Dabbing Surface TASTES GREAT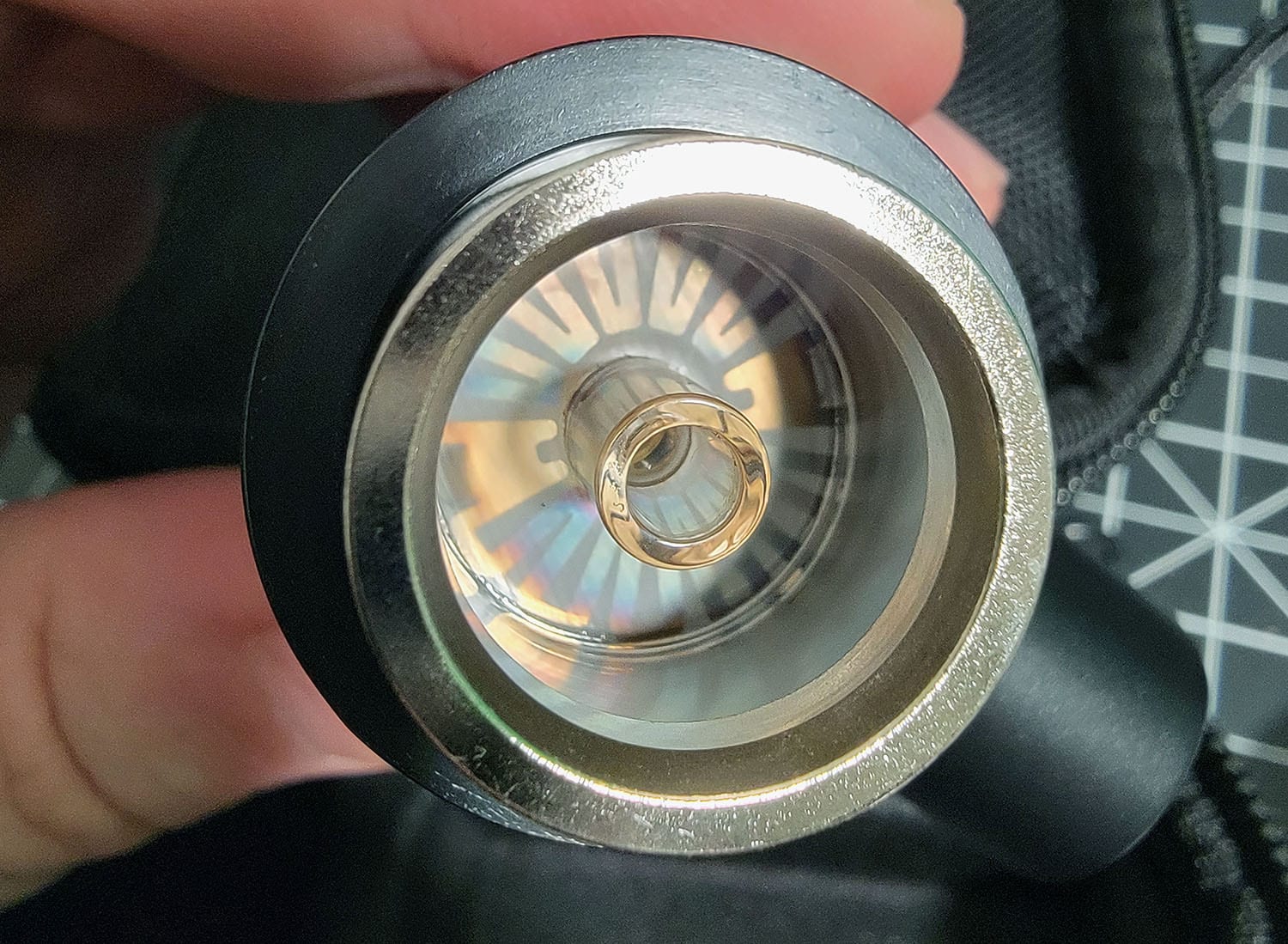 The Gpen Hyer has a large quartz dish that's heated from the bottom. The stainless steel heating elements appear to be fully embedded in the quartz, but I have not performed a full teardown to confirm.
Replacement quartz concentrate atomizers are $50 and I'm not sure what the life expectancy is on the coil. I'll be pushing this coil hard to see if I can get it to fail. There's also a dry herb atomizer available for an additional $50, which I cover later in the review.
Unlike the old Gpen Connect, the Hyer tastes great dab after dab. Leftover oil can be quickly q-tipped out of the quartz dish, leaving it fresh and clean for repetitive dabbing. Maintaining the Hyer seems extremely easy and the clean-up time between dabs is surprisingly short.
The Hyer will even self-clean on its hottest setting to burn off any resilient dab stains.
Portable E-nail or Dab Pen on 'roids
The Hyer comes in a nice little case that carries all of its components.
The device is essentially two components connected by a magnetically connected cable.
The controller houses the batteries and has a simple 3-button interface and USB-C fast charging.
The vaporizer e-nail module comes with a 14mm glass joint to attach to your bong.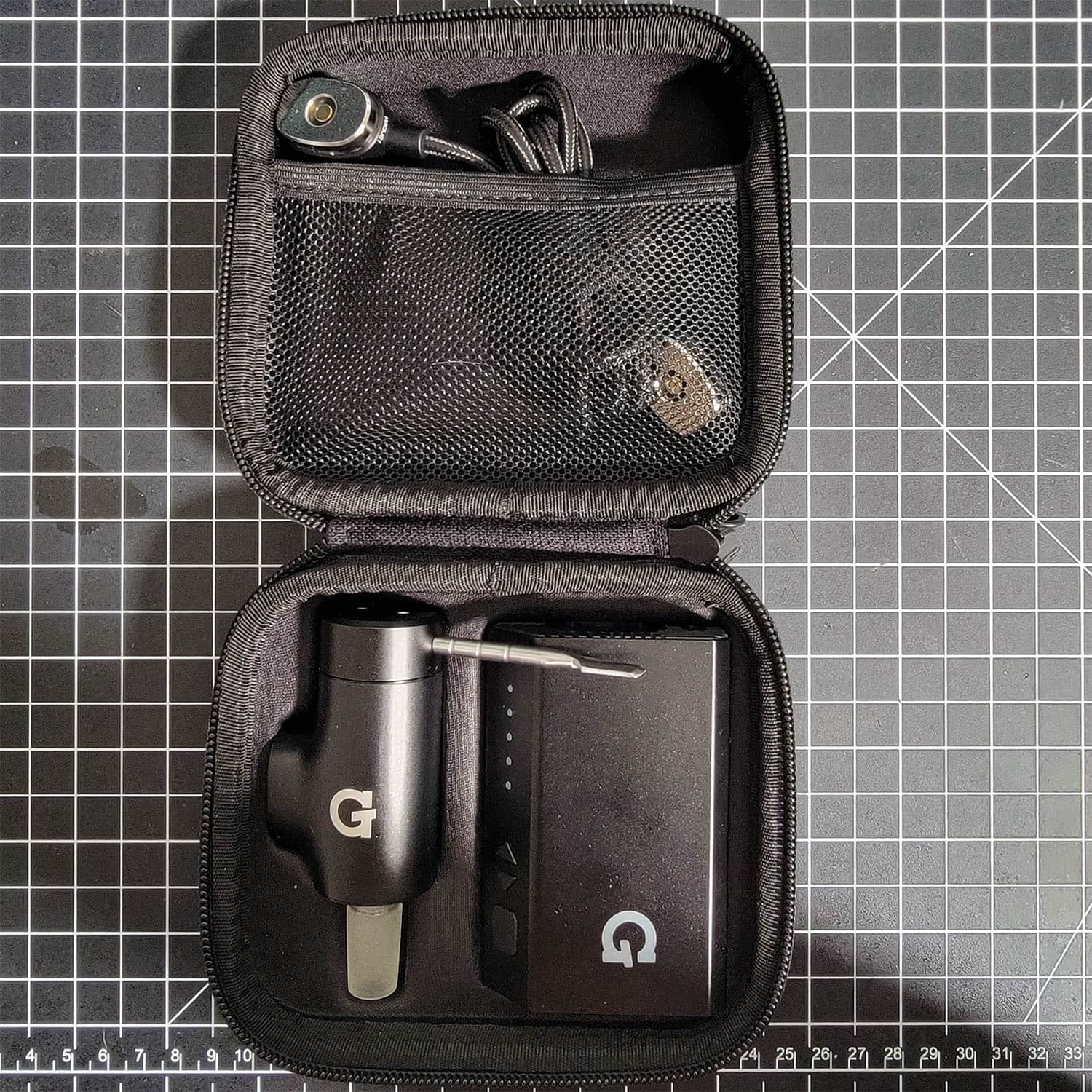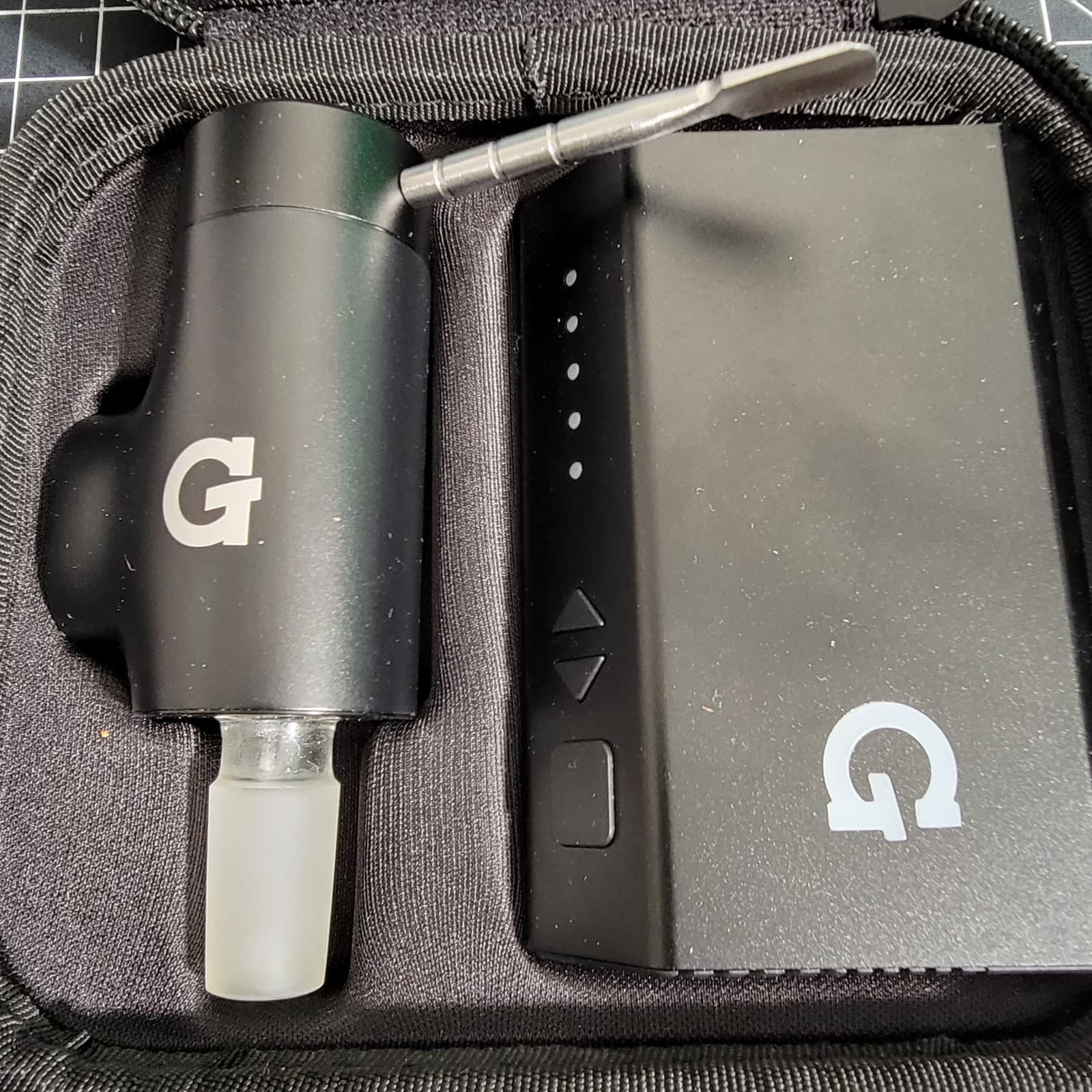 Both components of the Gpen Hyer are made out of METAL. I'd feel comfortable tossing this device into the trunk of my car and trusting its survival.
The controller has 5 LEDs that serve as a battery indicators as well as temperature indicators. The G logo is also a light-up indicator that pulses while heating and is lit solid when ready to hit.
It will also beep when it reaches temp. The beep can be disabled by pressing the power button 3 times while the device is on.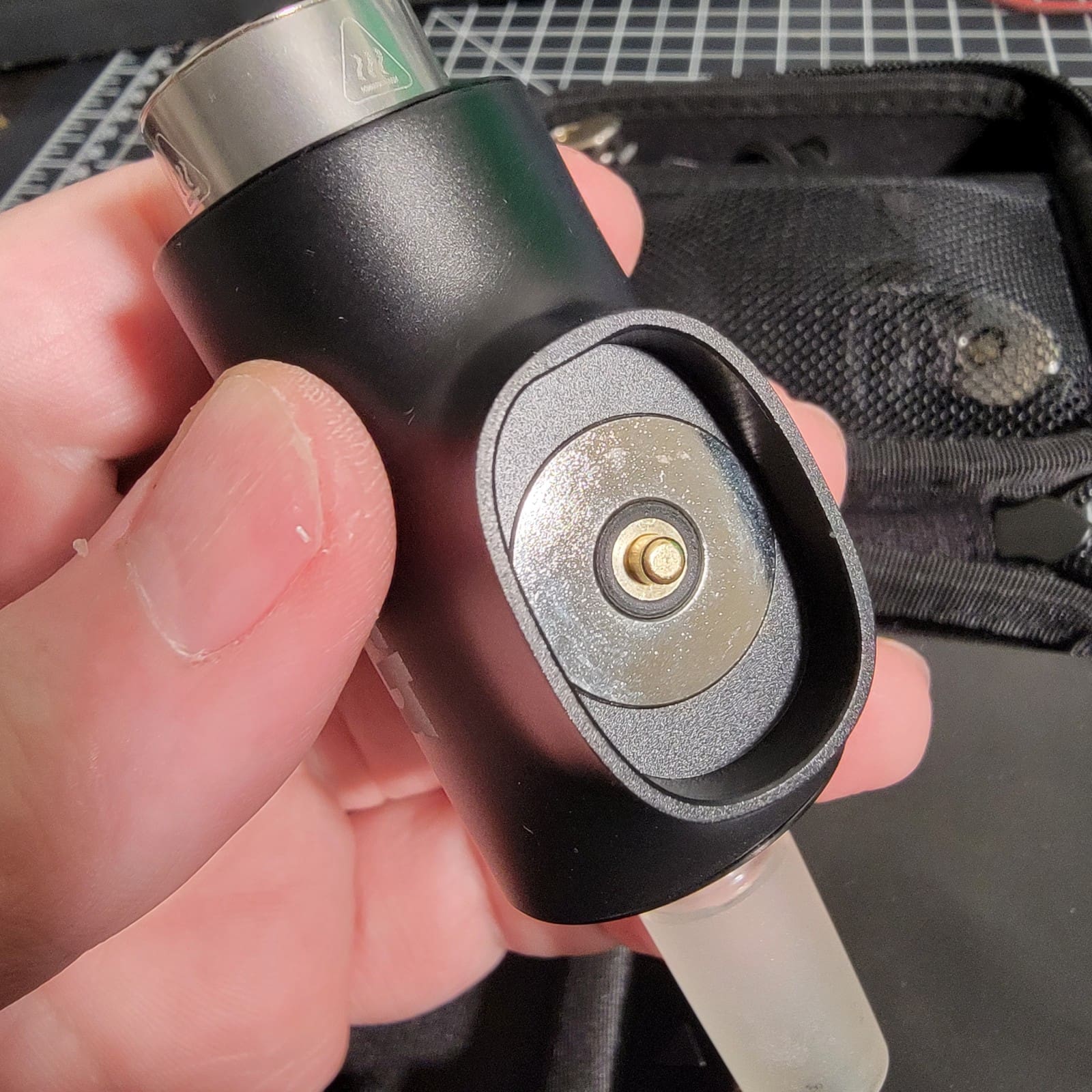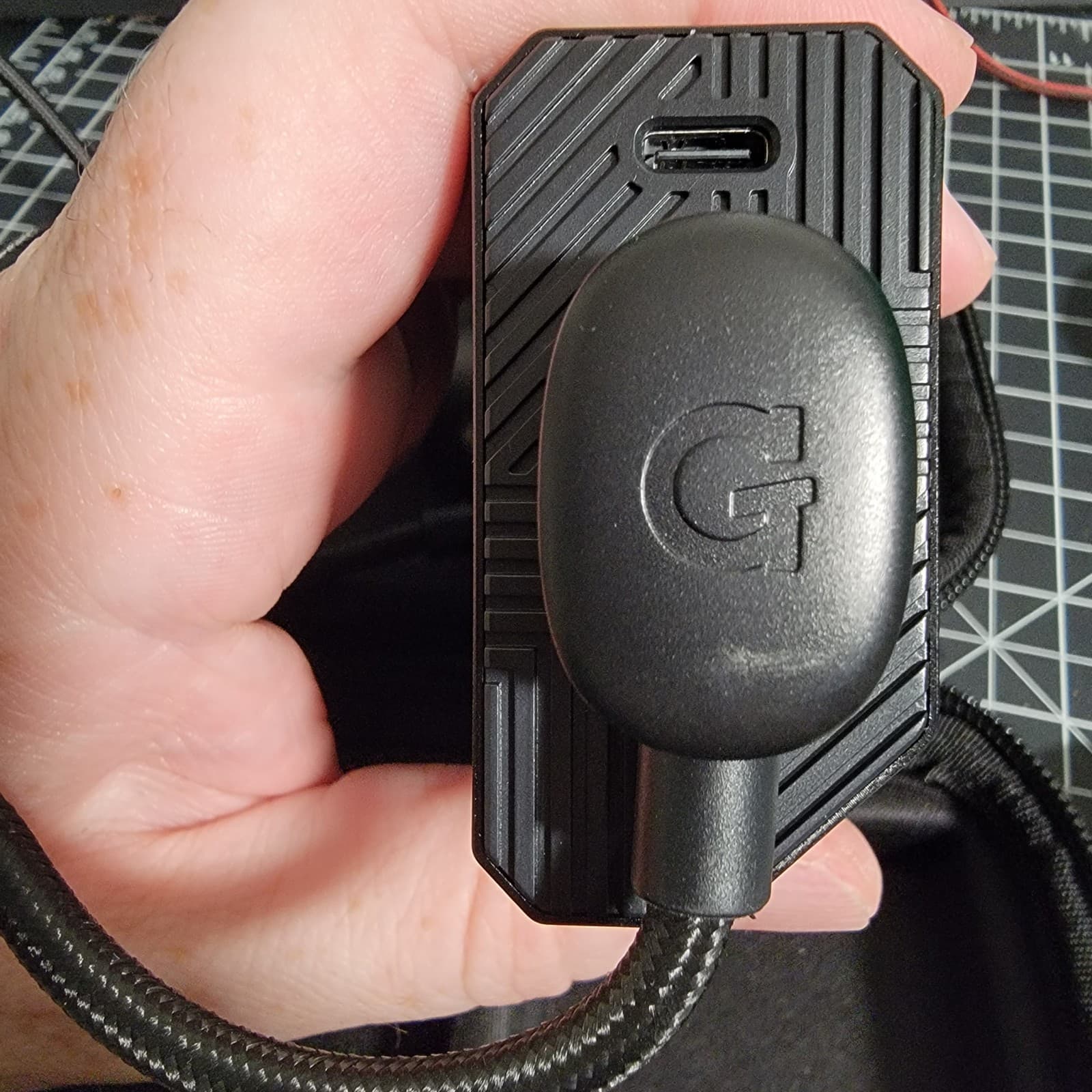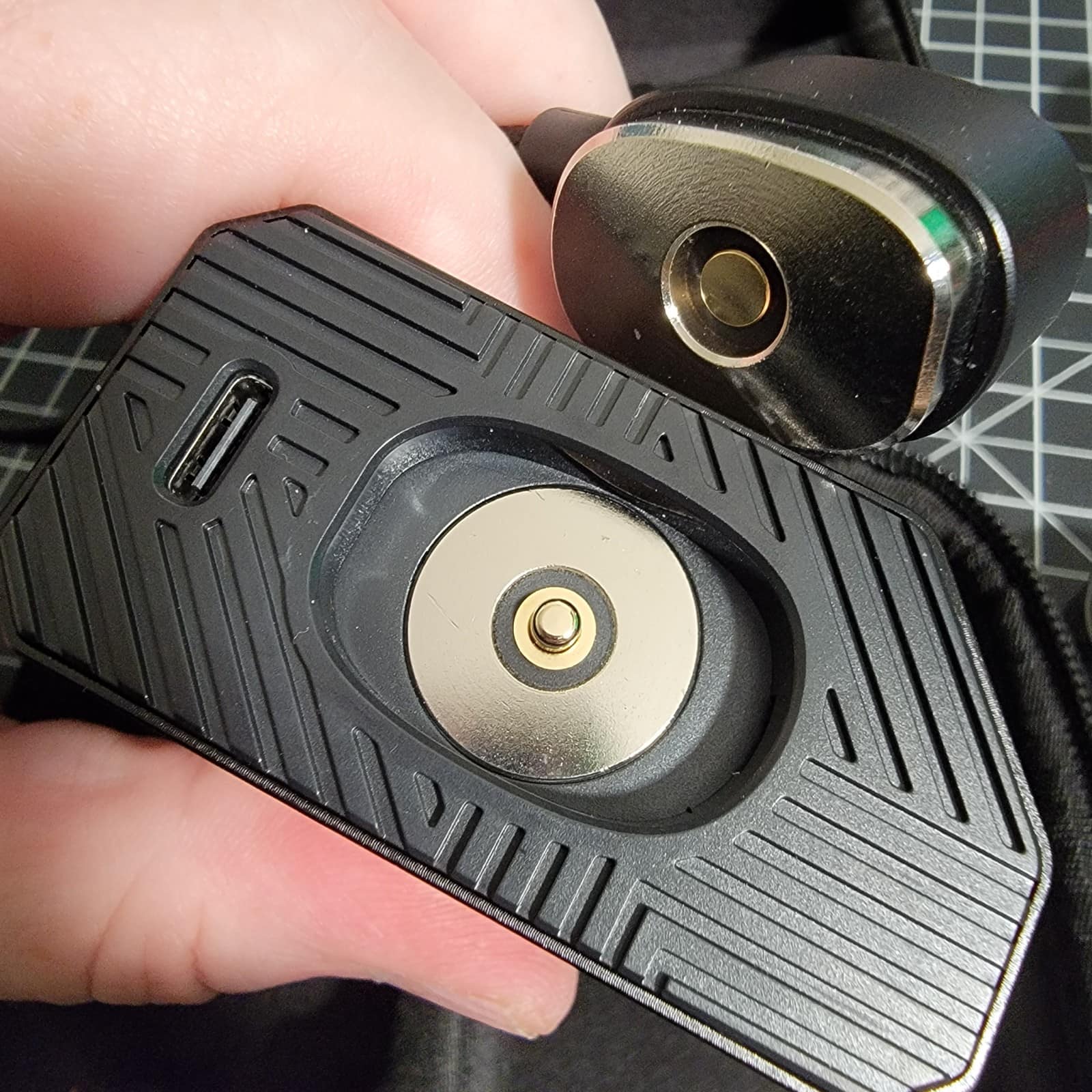 These connectors are really interesting. The magnets are super strong and the cable itself is much heavier duty than I would expect. Each connector has a rugged housing and the cable has a braided exterior.
Magnetic Carb Cap with Ceramic Air Intake Liner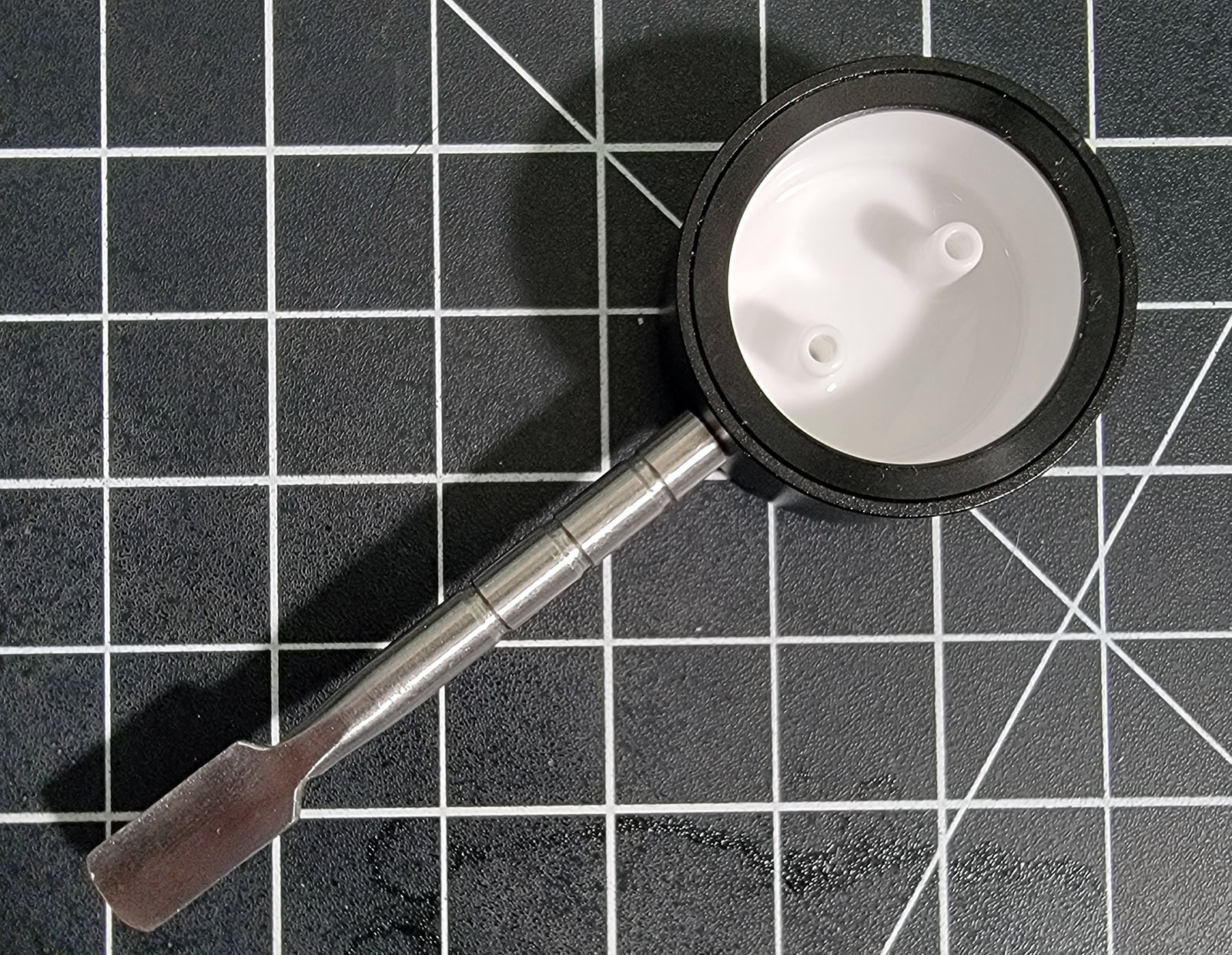 The carb cap is anodized aluminum, just like the bodies of the two other Hyer components. Its underside is a white-glazed ceramic insert with two air intake nozzles.
A stainless steel dab tool (included) can be threaded into the side of the carb cap to serve as a convenient cap handle as well as a loading tool.
The Hyer has 5 temperature settings and they tend to run on the hotter side. Its lowest temperature setting (blue) is 482F, which is a nice safe low temp dab range.
The 2nd temperature (turquoise) is a whopping 90 degrees hotter at 572F and the 3rd (green) setting is 662F.
The 4th and 5th temps are way too hot for dabs and I'm not even going to bother typing them here.
I'd like to see some customization options on these temps. Only the first two are usable and the gap between them is too wide.
The 5th setting makes the quartz glow red and I use it as a self-cleaning mode.
$50 Dry Herb Atomizer (optional upgrade)
If you're already vaping dry herb, this attachment is unimpressive and avoidable. It's just too basic.
If you're still smoking weed and unfamiliar and inexperienced with dry herb vaporizers, this attachment probably won't blow your mind, but it works fine for vaping dry herb without combustion. 
Hyer's dry herb attachment is a very basic vaporizer and not a great representation of a modern dry herb vape.
That said, the herb vapor tastes fine and was enjoyable enough. It's not terrible, but it's not worth the $50. There are better budget vapes to invest in. Leave the Hyer to dabs.
The Gpen Hyer is pretty damn nice and it performs really well. It doesn't taste as bright as a slurper and it doesn't slap as hard as a banger, but it hits harder than a Puffco Peak Pro, Proxy, or any of the other portable dab rigs.
The 6000mAh battery packs a lot of power. I've had this device for about two weeks and I have not yet charged it.
I haven't encountered any foul flavors whatsoever.
My only complaint with the Gpen Hyer is the lack of temperature customization. Of the 5 temp settings, only 2 are usable for vaping.
Has Gpen Redeemed Themselves?
Gpen had a pretty bad reputation years ago, but their last few vapes have been successful quality vapes.
People change, and companies can change too.
Let me know how you feel in the comments. I'm over the hate, are you?