The Mighty vaporizer has been considered the best portable dry herb vape by ALL vape reviewers with any shred of integrity or an ounce of experience.
But that doesn't automatically exclude the Mighty from criticisms and complaints…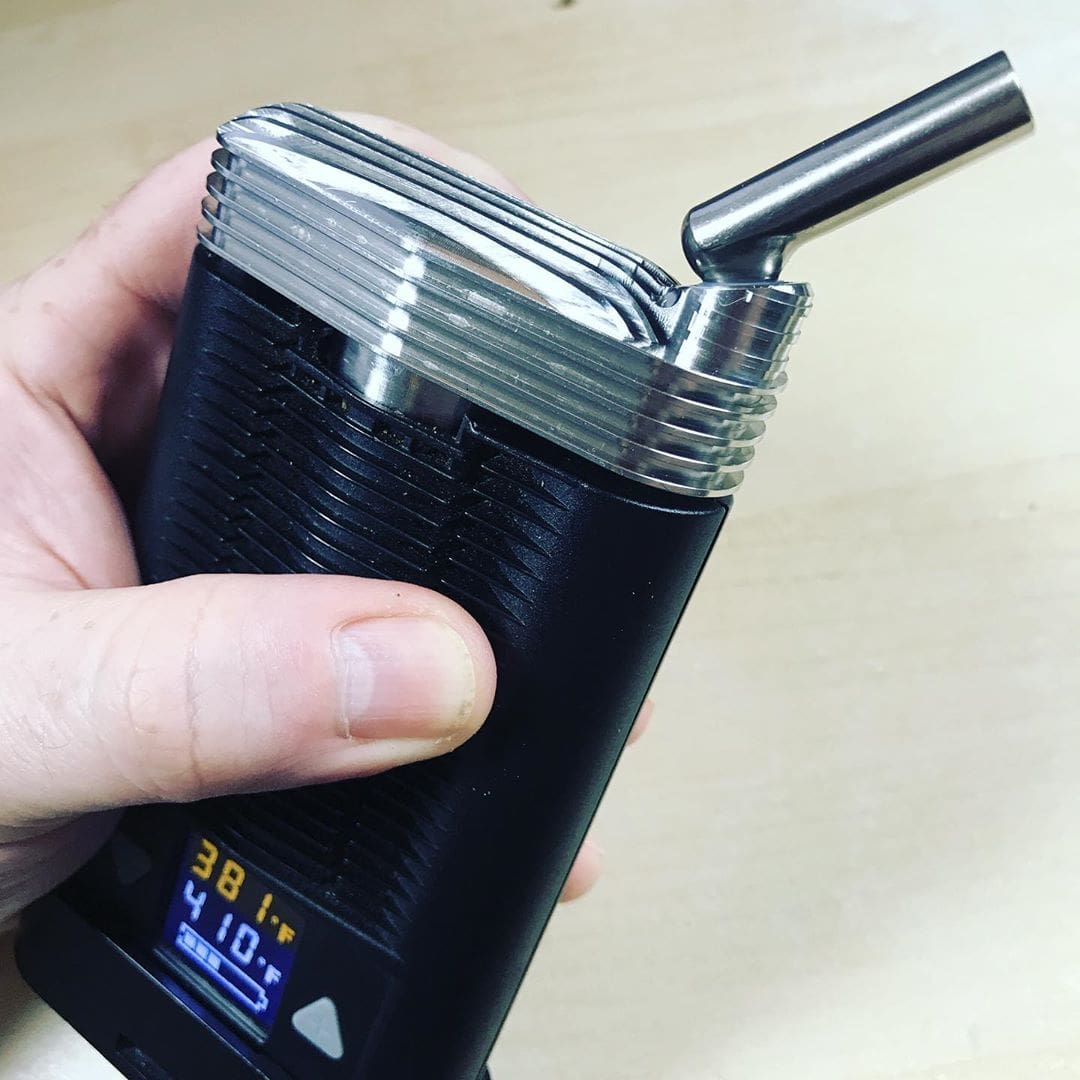 One of the biggest anti-Mighty arguments is material based. The Mighty is is a plastic device. Even though the Mighty vaporizer is a medically certified device, some users are still anti-plastic.
Enter the Stainless Steel Mighty Cooling unit from French Touch Vaporizeur.
This Stainless Steel cooling unit matches the size and shape of the Mighty cooling unit, but it's METAL! The mouthpiece itself is titanium.
The vapor path is NOT the same as the Mighty cooling unit. The vapor path and maze is simplified, resulting in a more direct feeling vapor with less fluff.
The vapor from the stainless steel cooling unit doesn't feel as fluffy and smooth as the plastic cooling unit, but it tastes better and has a more direct punchiness.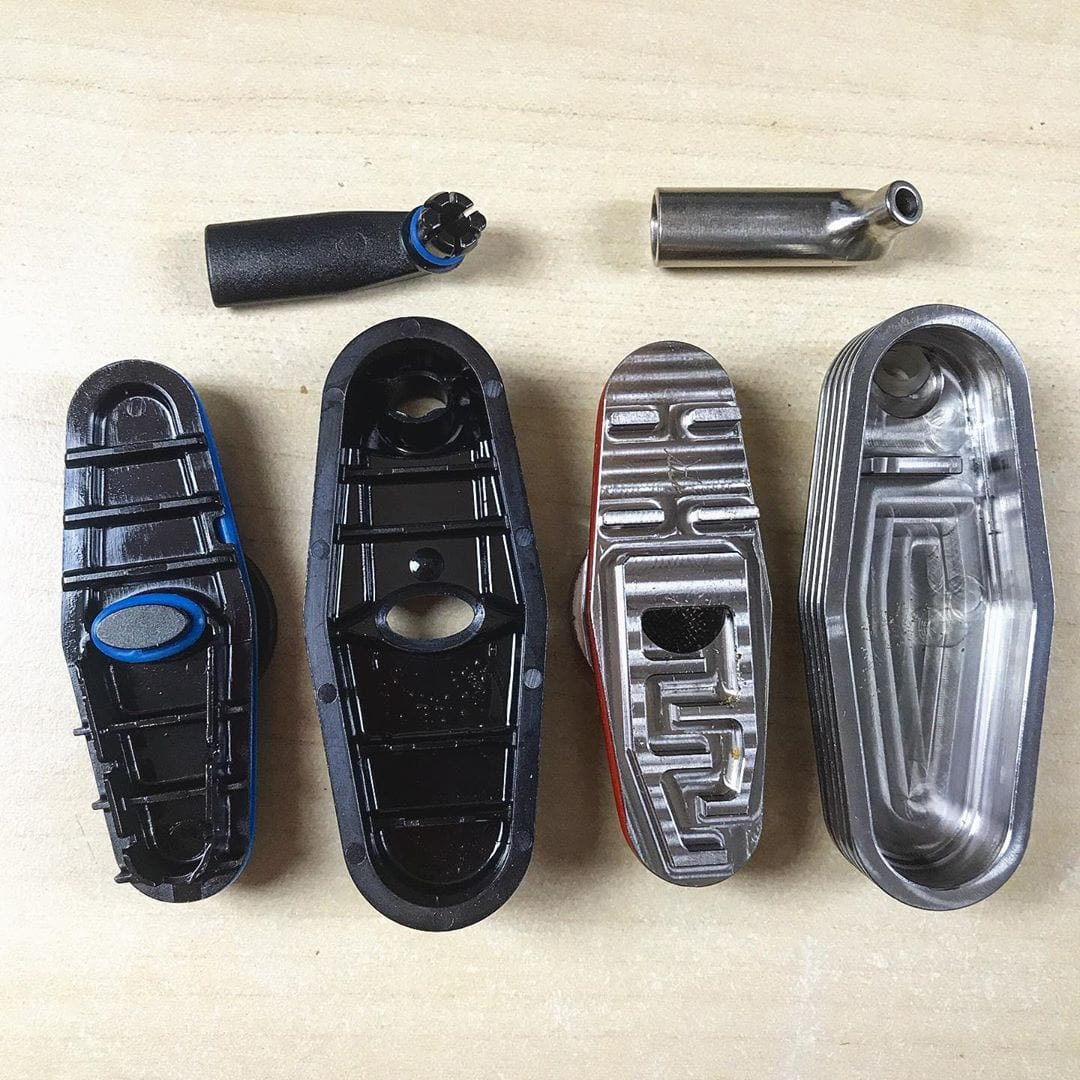 It's hard to compare without scientific gadgetry, but in a side-by-side test, the vapor from the Mighty with the SS cooling unit is HOTTER and HARSHER while also being tastier and less muted.
For me, the jury is still out on this one. I love how it looks and feels, but it fits way too tight and I still prefer the vapor from the plastic cooling unit.
Ready for the best? Upgrade to the Mighty for $296 after coupon PUFFEDUP and receive a free 4-piece aluminum grinder, a GLASS water-pipe adapter, and a stand!