I'll make this post short and sweet: The fastest way of packing a Pax Vaporizer. I've been vaping out of my Pax 2 almost everyday since the day it launched. I've tried several different ways to pack the bowl, so far this method I've come up with seems to be the fastest and most efficient.
Fastest Way To Pack Your Pax 2 Vaporizer
Step One: grind your cannabis (I like using a very fine grind when using my Pax 2)
Step Two: make an L shape using your thumb and index finger. Place the Pax 2 between your thumb and index finger. Touch your index finger to your thumb making a ring around the Pax. (Like making the ok gesture)
Step Three: carefully dump the cannabis into the pax (using your index finger/thumb as a make shift wall around your pax to keep the cannabis from spilling everywhere.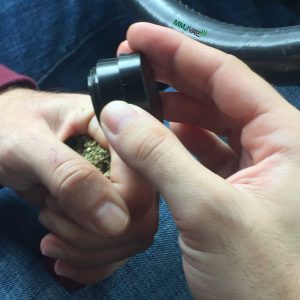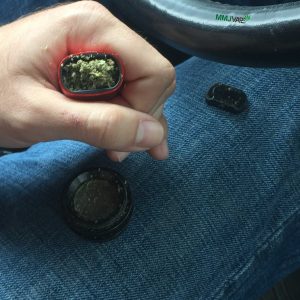 Step Four: grab the oven lid of your Pax Vaporizer and start pushing the cannabis into the oven. I like to pack everything in a series of layers. That way I can ensure the absolute tightest packed bowl.
I've noticed an interesting relationship between bowl density, cloud size, and draw resistance. The tighter I pack the bowl the bigger the vape cloud gets. There is a drawback to this, taking draws become harder the tighter the bowl has been packed.
On the other end of the spectrum if I loosely pack a bowl I find that I could take draws with a lot less resistance. The downside to doing this is the flower doesn't make as good contact with the oven therefore it has to be stirred a couple times throughout a session.
Thank you for reading Fastest Way To Pack Your Pax 2 Vaporizer. We just have one quick question to all of our fans out there: how do you pack your Pax? Bonus question: What do you think of our method of packing the Pax above? Tell us on Twitter, Instagram, or a comment below!