Call of Duty fans and players were quick to recognize this torch in my background and demand a demonstration. The Ray Gun torch by Thicket is a life-sized replica of the Call of Duty Ray Gun, with a working igniter trigger and adjustable flame knob.
The Ray Gun torch is a fun dab torch that will turn heads at your next smoke sesh. It's not as well-built or reliable as the Blazer Big Shot, but the Ray Gun torch looks super cool and it's a lot of fun to use.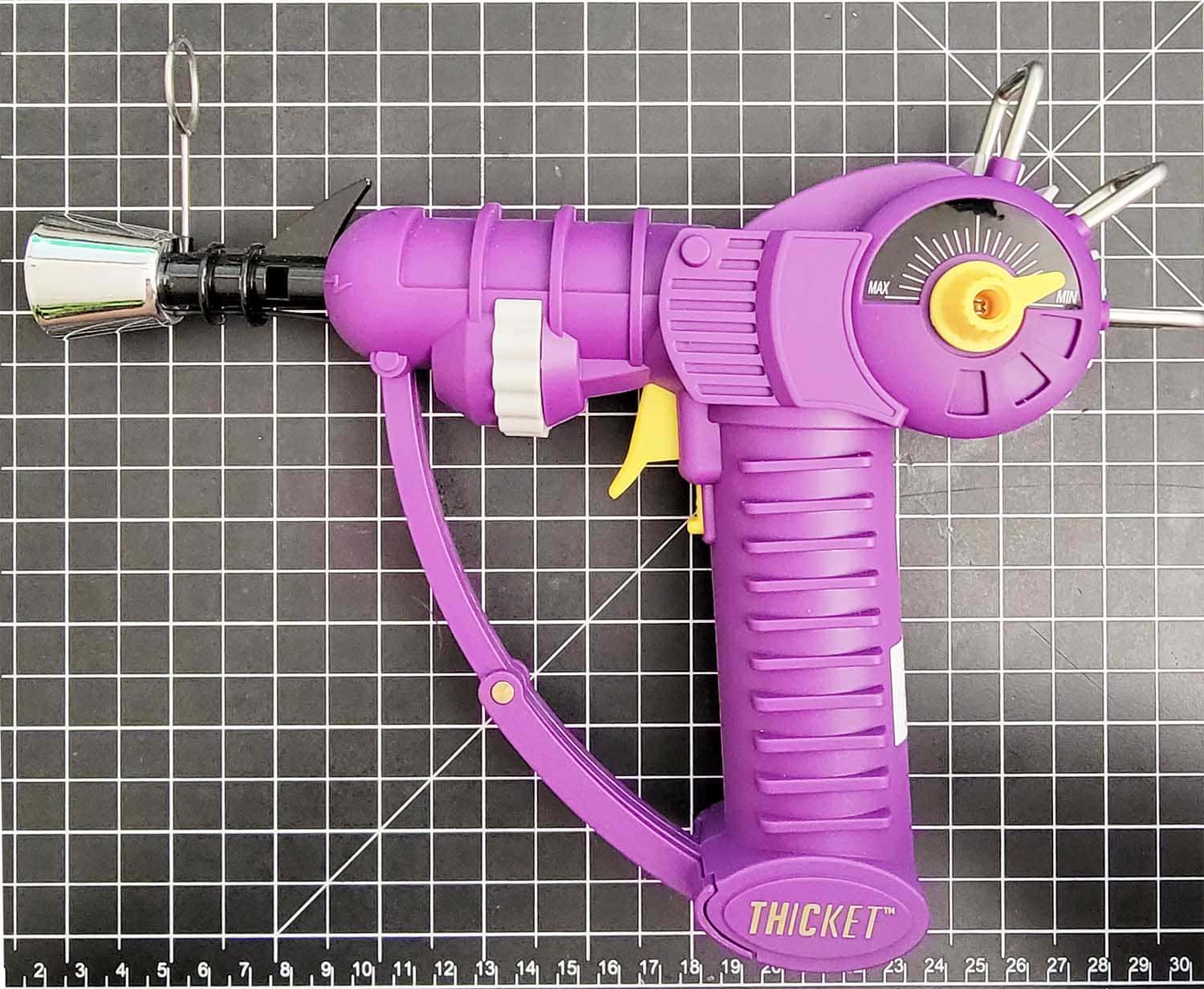 I picked up the Ray Gun Torch as a backup dab torch to serve as a sidearm to my Blazer Big Shot. It's been great to pull out when the Blazer runs out of butane mid-heat up. 
The body is mostly plastic with a few metal torch internals and metal decorative accessories.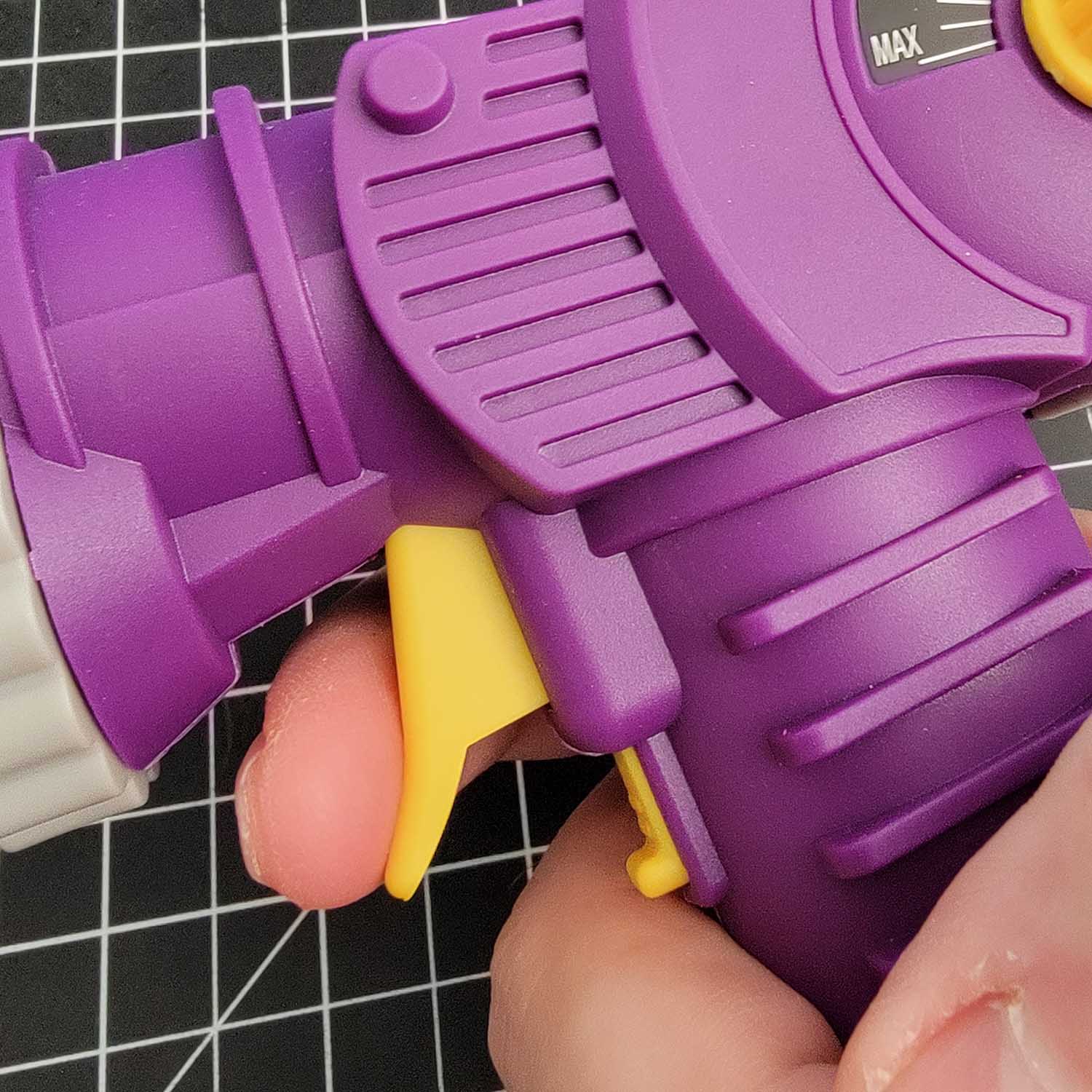 The Ray Gun trigger is the torch's igniter. Giving a trigger a gentle squeeze will spark the igniter in the nozzle of the torch. If the gas is on, the torch will ignite when you squeeze the trigger.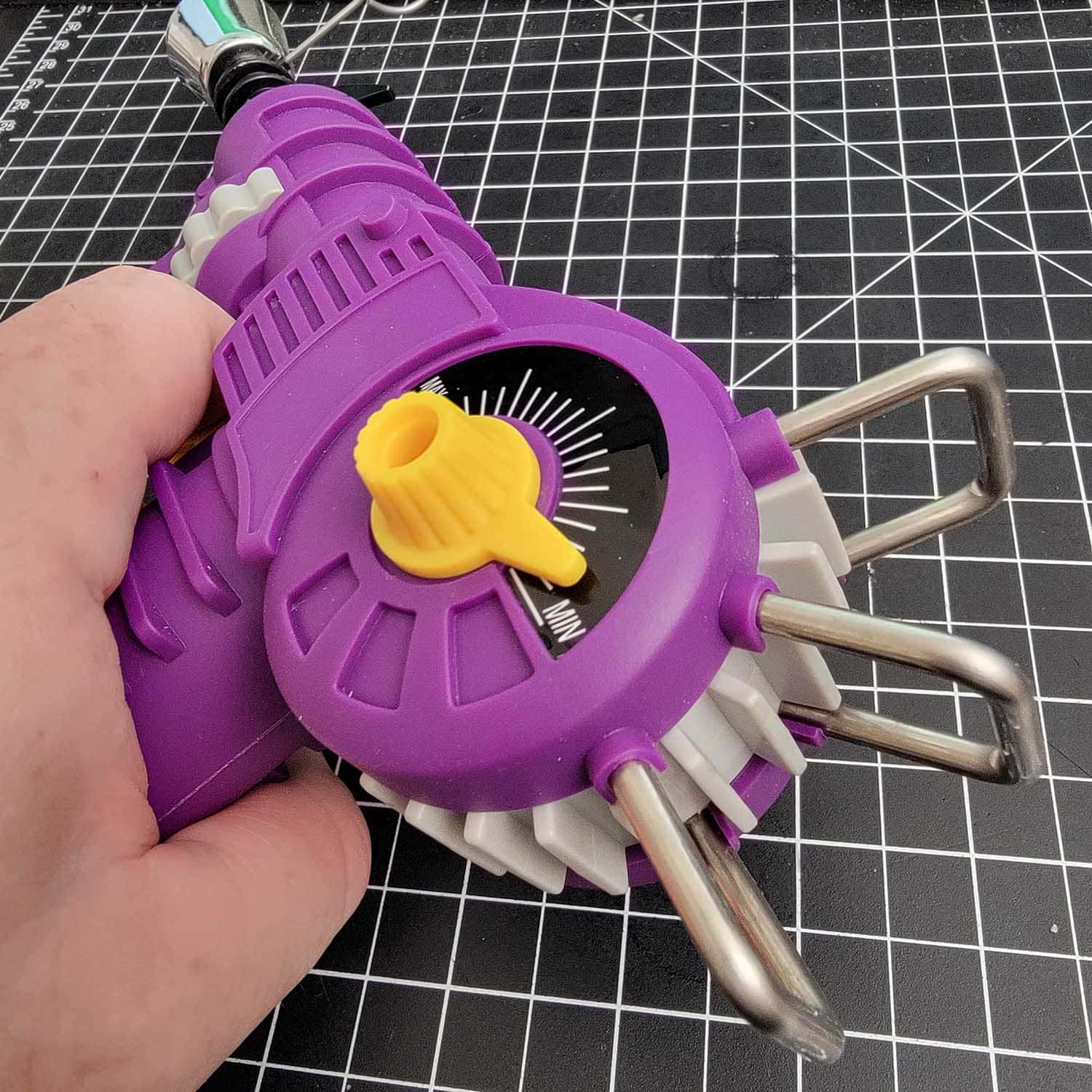 The torch's gas knob is on the side of the Ray Gun, with a decorative sticker indicating Min and Max. The plastic knob has a small indicator pointing to the knob's setting.
Ray Gun Torch Flame Nozzle
The flame nozzle of the Ray Gun torch is located at the tip of the barrel. The torch itself uses a medium to high torch flame. The flame is the perfect size for heating Terp Slurpers or traditional quartz bangers.
The torch flame isn't as intense or as precise as a Blazer Big Shot GT8000.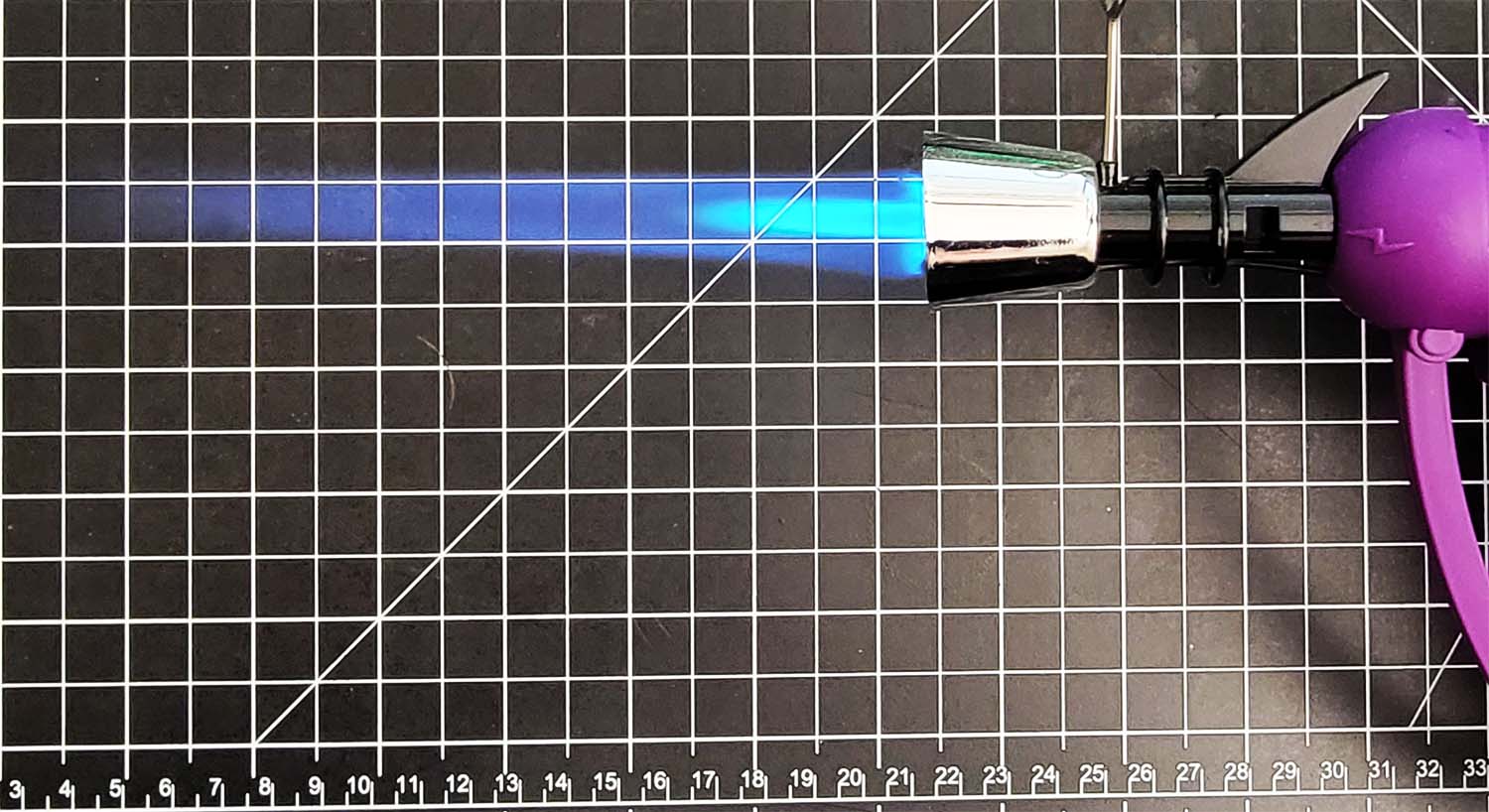 Available on Amazon
I paid $69 for my Ray Gun Torch locally but they're less than $50 on Amazon.
This torch gets deleted often from amazon, so if you click the link and it's dead, please leave a comment and I'll update it!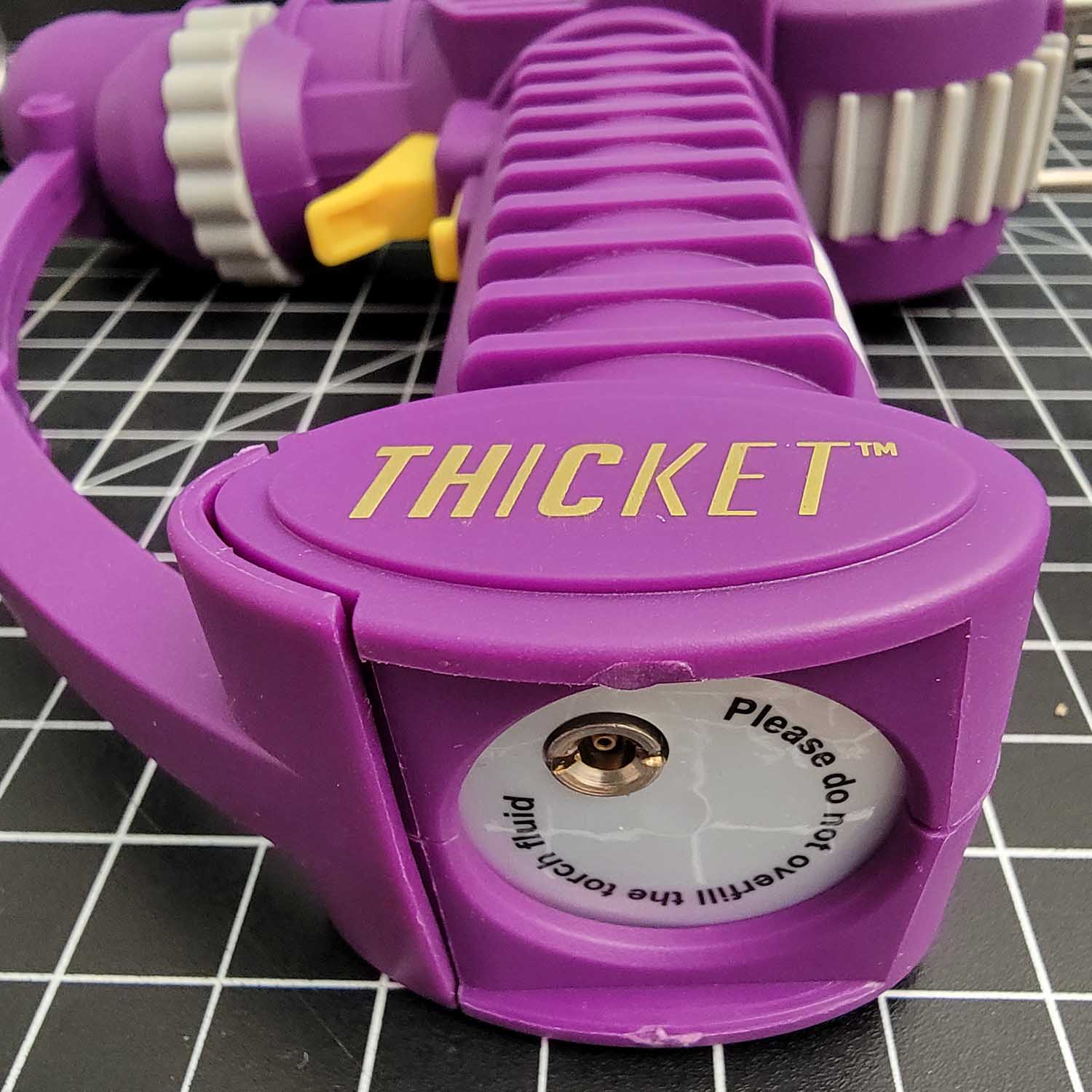 The Thicket Ray Gun Torch only holds enough butane for 3 or 4 Terp Slurper dabs. The fill valve is located at the bottom of the Ray Gun's handgrip. I usually use a high-quality NEON brand butane and the fill nozzle leaks a bit when I fill it.
You deserve a better dab torch
The Ray Gun is a fun backup torch, but it's really not ready to serve as the daily driver for a heavy dabber. Save the heavy work for a better torch, this Ray Gun is a showpiece!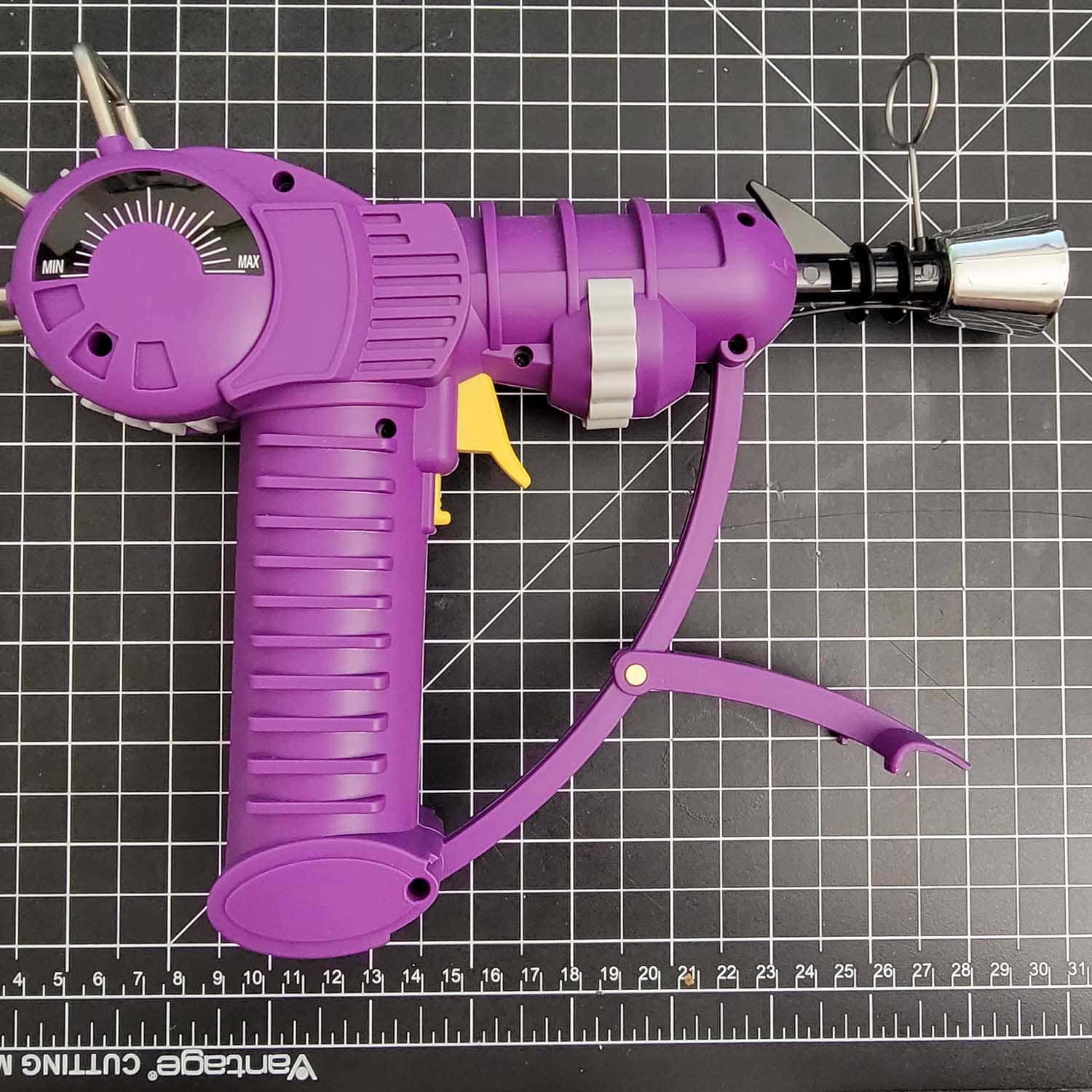 The backside of the torch looks just like the front, minus the gas knob.
Overall the Ray Gun feels great in the hand and it works just fine. It's not the best torch in the world by far, but it may be the coolest looking!