Stache Products have put out an update to their RIO portable dab rig!
The RIO is a dab rig with a built-in torch. It swept all of the other portable dab rigs from the moment it hit my desk.
The Rio is the only portable dab rig on the market that can deliver the full-potential and agility of a torch and quartz banger – because it actually uses a torch and quartz banger!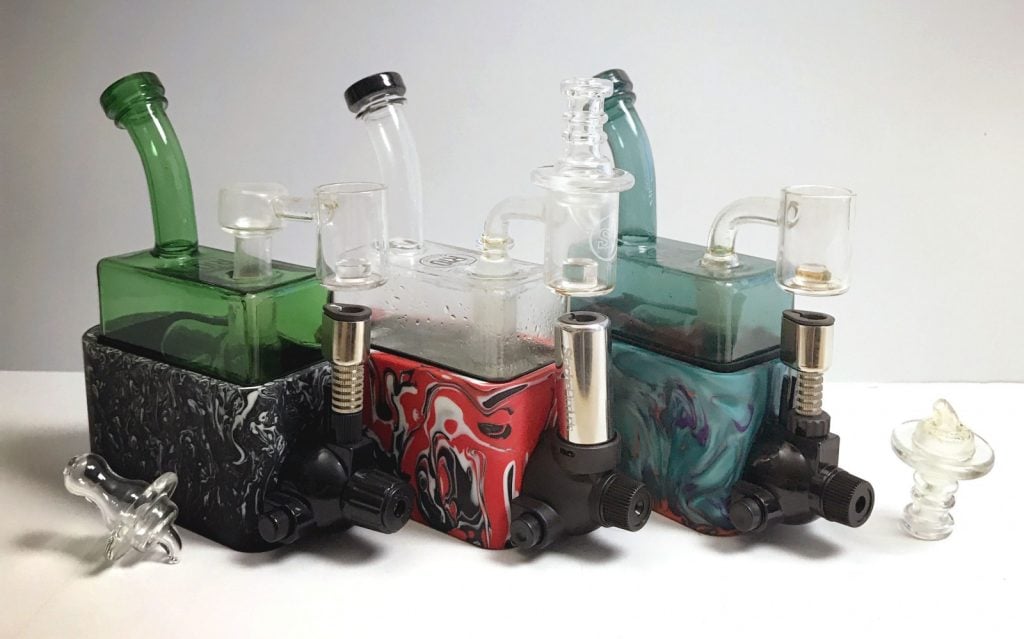 Rio Makeover Updates for 2020
New banger! The new Rio banger is perfectly aligned over the torch and the bends and spacings are more precise and consistent. Minimal welds in the neck increase strength and durability while the rim near the joint acts as both a reclaim catcher and a grip while handling the hot quartz banger
Torch Upgrade! The new torch is more elegant and refined compared to previous torches. It clicks, lights, and burns consistently. The finicky adjustment knob is gone, as are the abilities to adjust the flame…
Percolator Changes! The previous inline perc was a little bit chuggy. Not my ideal percolation for smoking dabs. The new Rio uses a shower perc with a tighter flow and smaller bubbles.
Additional cosmetic changes include a silicone plug that covers the base of the torch and makes the base of the Rio smooth and soft all the way around.
Updated packaging
Price increase to $250
Buy the Rio directly from Stache Products or use my Puffitup affiliate link if you'd like to support my efforts. The price is the same at both stores.