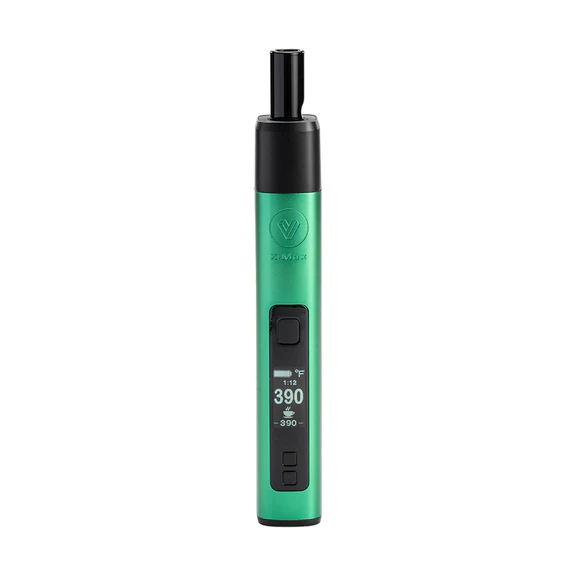 The V3 Pro sets the new bar for budget dry herb vaporizers. Full convection flavor, near-instant heat-up, and removable battery make the Xmax V3 Pro a great value at a superb price.
It hits hard. It tastes great. It's small enough to go anywhere.
Troy's Recommendation – This is a great starter vape for first-time dry herb vape users. It's simple enough for new smokers while still being powerful enough for people like me.
The V3 Pro is fine for daily use, but if you plan to use it heavily you may want to consider something better.
At $109 the Xmax V3 Pro checks a lot of boxes. As a great-tasting, hard-hitting vaporizer with swappable batteries, a low price, and a compact form factor, it's hard not to like the XMAX V3 Pro.
You can click here to pick up the XMAX V3 Pro from POTV and read below for my full review of the XMAX V3 Pro vaporizer.
Features and Size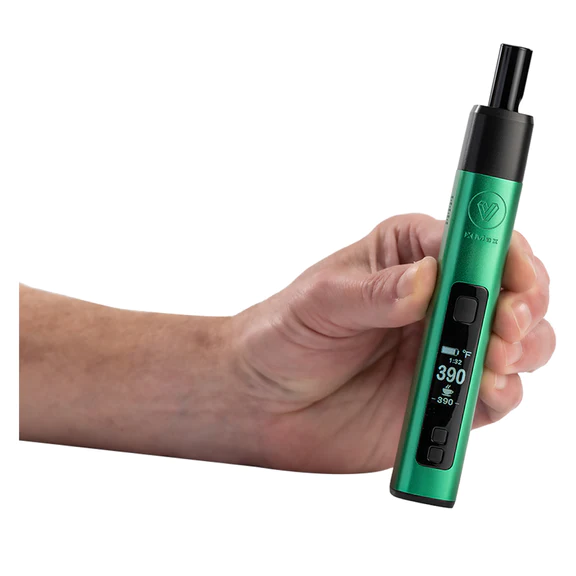 XMAX V3 Pro Features: Bright OLED Screen – Full Convection – Removable 18650 Battery – On Demand Vapor – USB-C Charging
Technical Specifications:
Length: 5.91 in / 15 cm
Width: 1.05 in / 2.5 cm
Depth: 0.94 in / 2.3 cm
Weight: 3.7 oz / 105 g
Temperature range: 212°F – 428°F (100°C – 220°C)
One-year warranty
Heating Modes (On-Demand & Session)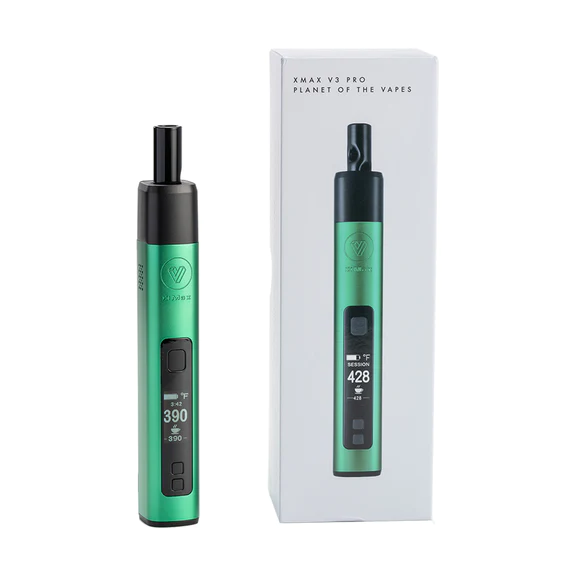 The XMAX V3 Pro offers a choice of heating modes, either a session timer that keeps the heater hot for a set duration of time or an on-demand heat mode, where the device remains in a standby state, ready to power up the heater whenever the user is ready for a hit.
The session mode turns on the heater and keeps it warmed up and running for either 3 or 6 minutes.
In on-demand mode, the main button must be pressed once to wake the vape up from standby and then held to start and maintain the heater power.
In both modes, the vaporizer will vibrate to let the user know when it's ready to use.
The herb chamber is recessed in this funnel-shaped area that helps direct the dry herb into the stainless steel bowl. The magnetic mouthpiece has a built-in pick/stir tool as well as internal cooling functionality.
Flavor and Performance
The V3 Pro uses a convection heater, which doesn't heat the material until the air is drawn through the device. In order to get vapor production going, take a few short puffs on the vape to pull hot air through the plant matter. This action is similar to taking several small puffs on a joint that you're trying to get burning properly.
The best flavors and effects are released towards the beginning of the session, and with a conduction vape, those effects will cook off some between hits.
However, with a full convection heater like the one in the V3 Pro, the herb won't be heated until you start inhaling, helping preserve the flavors and effects of your material, resulting in a more flavorful and enjoyable session.
Battery Life and Charging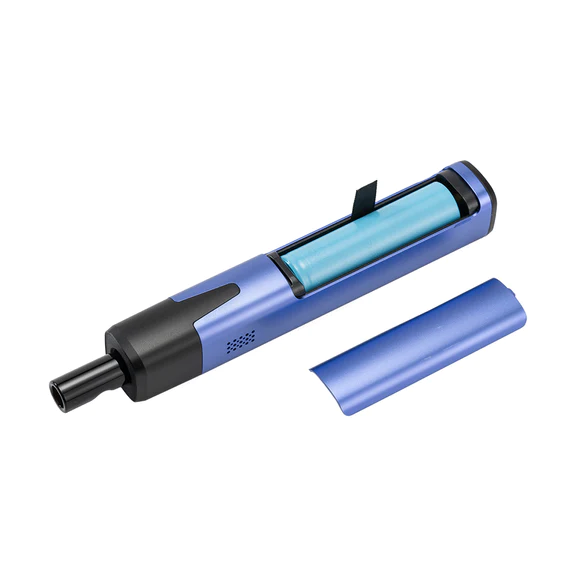 The V3 Pro offers impressive numbers in regards to battery life. A full charge will get a user 8 – 10 bowls per battery in session mode. On-demand mode requires more power to warm up the heater because it cools back down between hits, so expect 1 – 2 bowls less per battery charge compared to session mode.
In addition to being efficient on battery life, the V3 Pro features replaceable 18650 batteries, which are easily swappable by removing the magnetic side casing. The USB-C charge port makes charging the vape on the go simple, with no need to carry an additional cable just for charging the vape.
Build Quality and Maintenance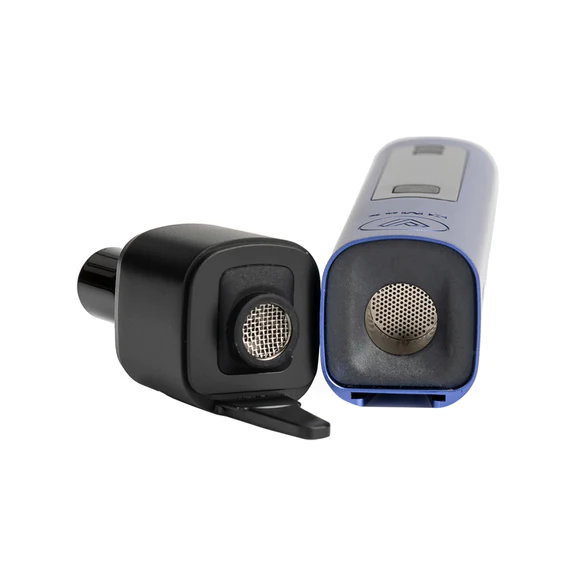 The plastic mouthpiece uses a medical-grade heat-safe plastic liner inside for the vapor to travel through, and a silicone housing holds the metal screen in place over the top of the heating chamber, helping keep the mouthpiece free of plant matter.
Over time these parts will get sticky with condensed vapor, otherwise known as reclaim, so at some point, the device will inevitably need to be cleaned.
Maintenance is fairly easy, simply wiping the metal screen right after a session while it's hot will help immensely, along with periodically wiping the inside of the heating chamber and surrounding area with an alcohol pad or alcohol-soaked q-tip. When doing this it's recommended to keep the device upside-down, so that any excess alcohol will drip out of the device.
When a deeper cleaning is required, simply pull the silicone housing off, and wipe clean the inner liner, metal screen, and glass joint if you're using the water pipe adapter. The metal screen and glass joint can be soaked in alcohol if necessary, but the plastic and silicone parts shouldn't receive anything more than a quick alcohol wipe.
V3 Pro Accessories and replaceable parts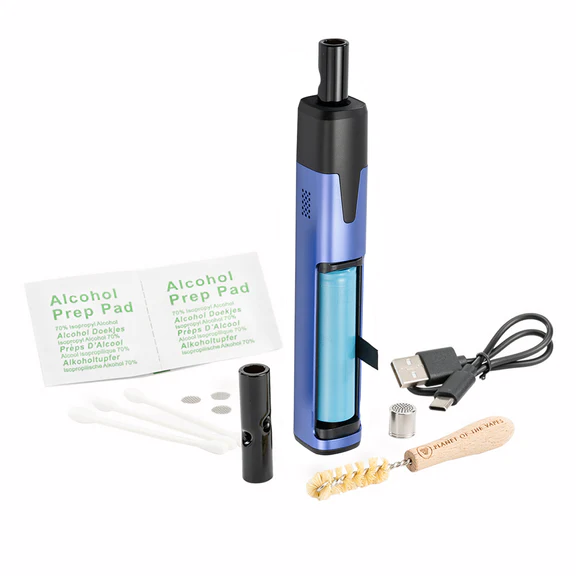 Although the V3 Pro works right out of the box, some users like additional accessories such as the glass water pipe adapter, which replaces the mouthpiece for a 14mm male ground glass connection for use with a bong.
Other accessories are available like a glass bubbler or replacement parts for the mouthpiece. All these parts and accessories are available at planetofthevapes.com, as well as the XMAX V3 Pro itself for $109.
Xmax V3 Pro Review Summary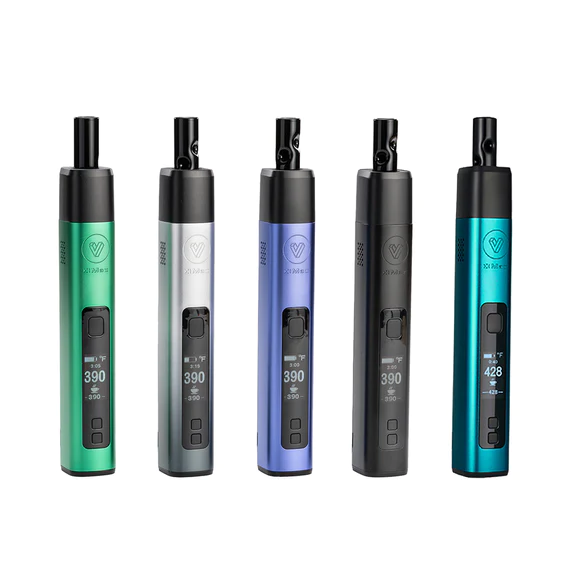 The Xmax V3 Pro has proven to be a great vaporizer for the price. It's quickly become the best budget portable dry herb vaporizer.
Who is the Xmax V3 Pro for? The Xmax V3 Pro is cheap enough for a first-time vape, but high quality enough to serve as a portable for casual and daily use.
The V3 Pro is good enough for heavy users needing a dry herb vape that's small and portable.
It's budget-friendly while having features comparable to more expensive vaporizers.
The Xmax V3 Pro ($109) is currently available in 3 satin-finish colors: black, silver, and violet purple. You can click here to pick it up from POTV.
Pros and Cons
Xmax V3 Pro Review - Budget Dry Herb Vaporizer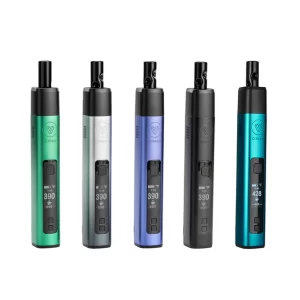 The V3 Pro sets the new bar for budget dry herb vaporizers. Full convection flavor, near-instant heat-up, and removable battery make the Xmax V3 Pro a great value at a superb price.
Product Brand: XMAX / POTV
Pros
Convection Vapor
Removable Battery
On-demand or Session modes
Fast USB-C Charging
Small & Stealthy
Cons
Vapor cooling is minimal
Small Bowl
Mouthpiece / vapor can get hot
Minor Learning Curve
XMAX V3 Pro Review Video