"Hey man, where can I get that bong?"
The comments on my videos have been lined with requests like that for years. I picked up the Straight Fab Egg off of DHgate way back in 2017 and it was instantly a favorite.  Sources for the Straight Fab bong have been slim over the years as importers gobbled up exclusive rights to the affordable Chinese makers.
I've wanted to offer a 420 Vapezone Edition Straight Fab bong for years, but the logistics of all that scare me. 
B-Zero Vape + Straight Fab Collab
The Cannabis Hardware made Straight Fab is thicker and slightly larger than the Chinese Straight Fabs. The 13″ tall bong is perfect for ball vapes. Bundled with the B-zero, this is an End-Game vape that pretty much drove home my 2022.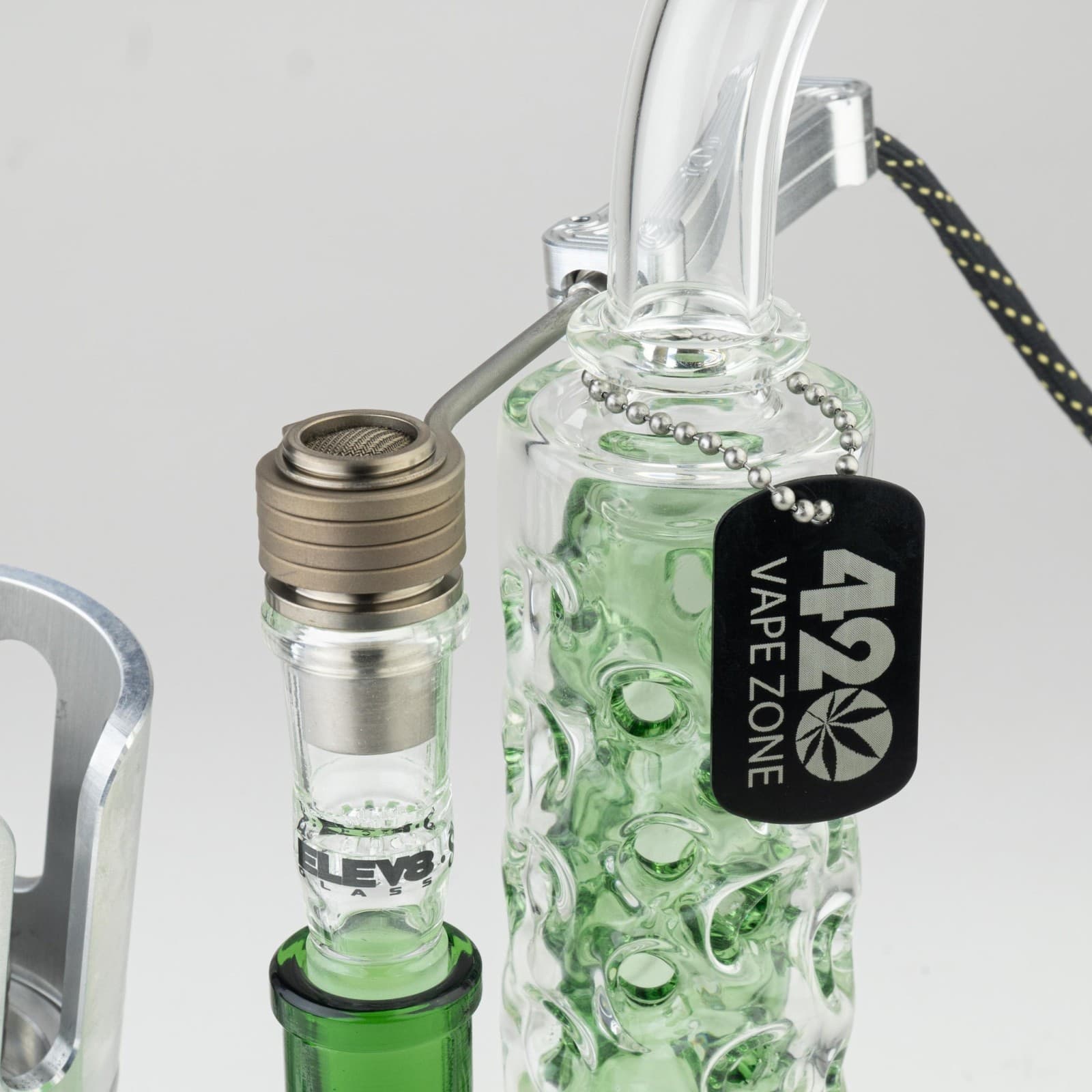 The B-Zero is a market-changing vaporizer. It's the pinnacle of performance and power while remaining simple and budget-friendly. The B-Zero is a simple Titanium injector vape powered by a 20mm e-nail coil. The ball-filled titanium housing creates enormous convection power as air is pulled through the 3mm ruby spheres.
The B-Zero is a full-convection desktop vaporizer. I chose the B-Zero for the first vaporizer in this collaboration because it's my most-used desktop of 2022.  I prefer full convection for flavor and for clearer effects during the day. The B-Zero makes a perfect daily desktop vaporizer.
See my B-Zero Review
Are you still researching? Watch more of my videos! It's better to figure out what's right for you and spend money once instead of buying the wrong things as a precursor.
Get the Bundle
This bundle is completely baller.
The Auber is the best, and the stand, with a heat guard, makes this one of my favorite desktop accessories.