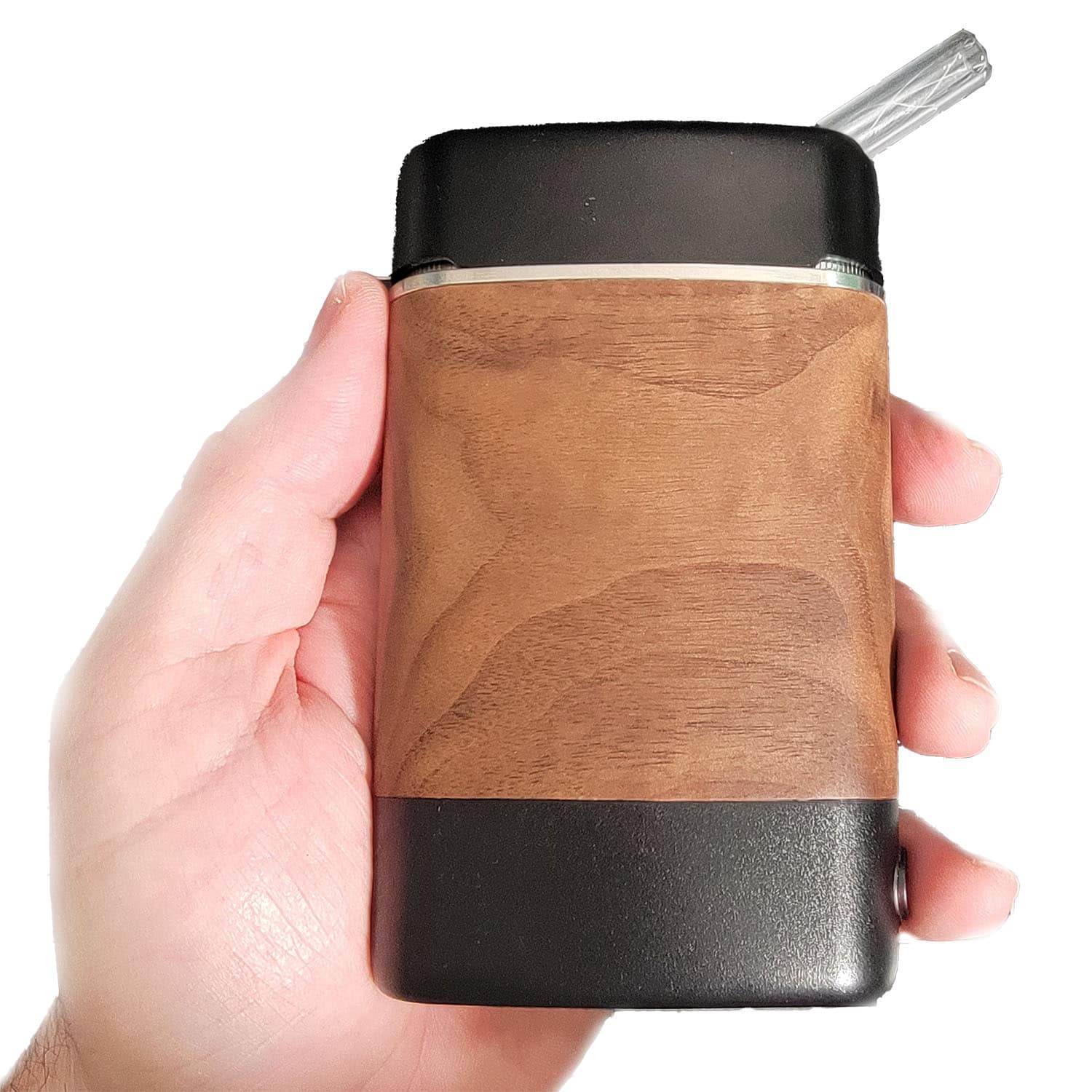 Ready For Market: NO

60%

60%
Features: Halogen-Powered, Dual 18650 Batteries, Portable Ball Vape
Angus Hype: The Angus ticks a lot of boxes and aims to compete with the best of the best portable dry herb vapes. 
Angus comes from a relatively new-to-the-space maker, but this isn't his first. The manufacturer is YLL Vapes and we know him as Mike. Last year he released a successful Dynavap induction heater that's been white-labeled as a Source Vapes product. 
Mike has direct experience with design and manufacturing and aims to create even more innovative products for cannabis users in the near future.
As of Jan 1, 2023 – there have been 3 instances of melting cooling units and it's been advised by VGoodiez to stop using the Angus with the old cooling units. A new cooling unit with a metal center housing is already en route to me and other Angus beta testers. I do not have the new cooling unit and my all-plastic cooling unit shows no signs of melting.
Jan 14th, 2023 – Updated cooling unit has arrived! The new Angus cooling unit has a Stainless Steel centerpiece instead of meltable plastic. The rest of the housing has been upgraded to PEAK plastic as well. The previous Angus cooling unit was composed of a lower-quality PPSU plastic, which melted for a few people.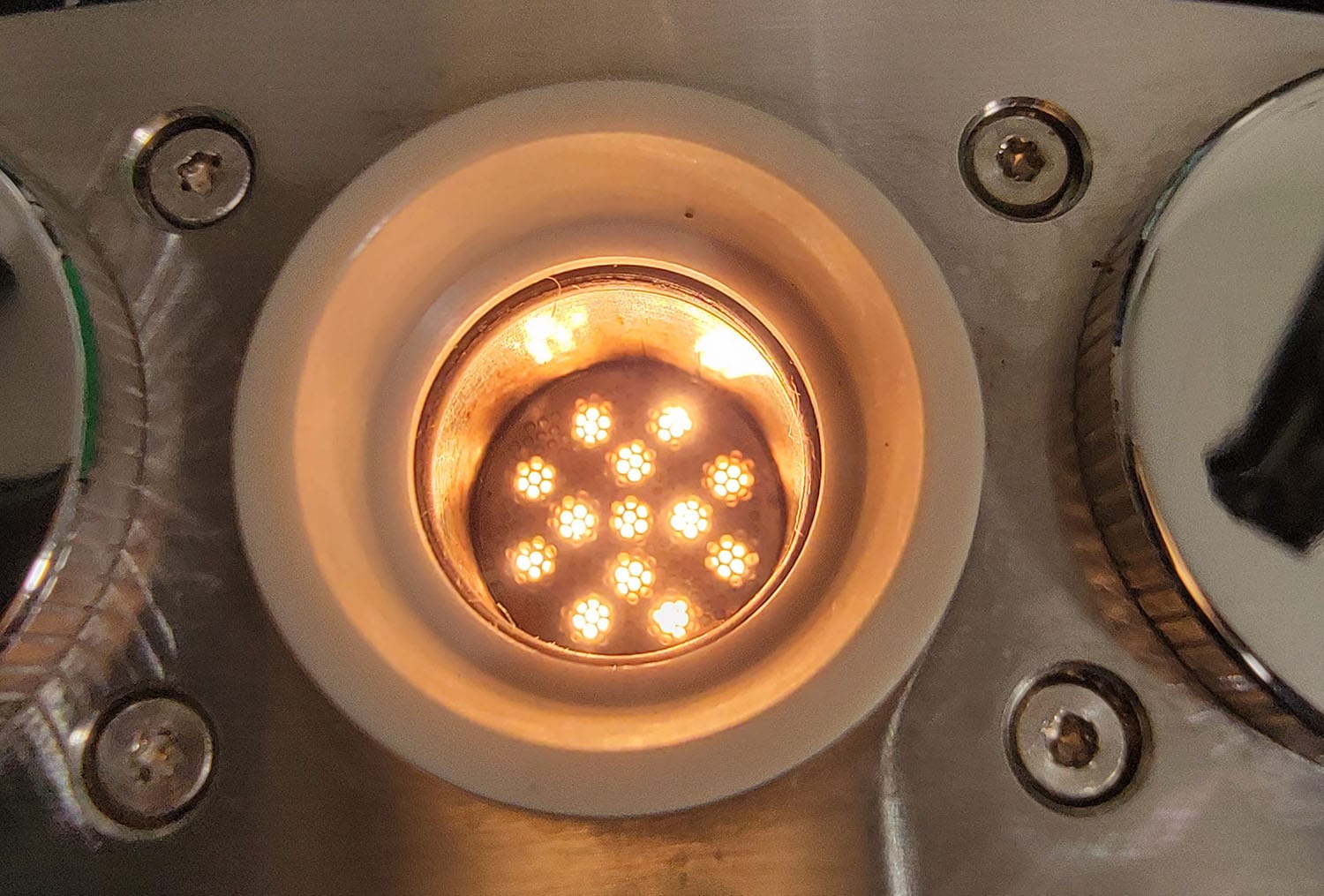 The Angus uses a Halogen light bulb as a heat source, which gives its bowl a lovely warm glow.
The bulb heats up the bowl and a layer of glass balls that serve as a convection heater. As air is pulled through the mouthpiece and bowl, it gets heated by the bulb and balls before passing through the herb and creating tasty vapor.
Can you taste the Halogen bulb? Yes, there is a very subtle taste and vapor signature from the Angus's halogen bulb. The Halogen flavor is not as strong or significant as it is in the Halo or Highlighter.
Dual 18650 Battery (Removable)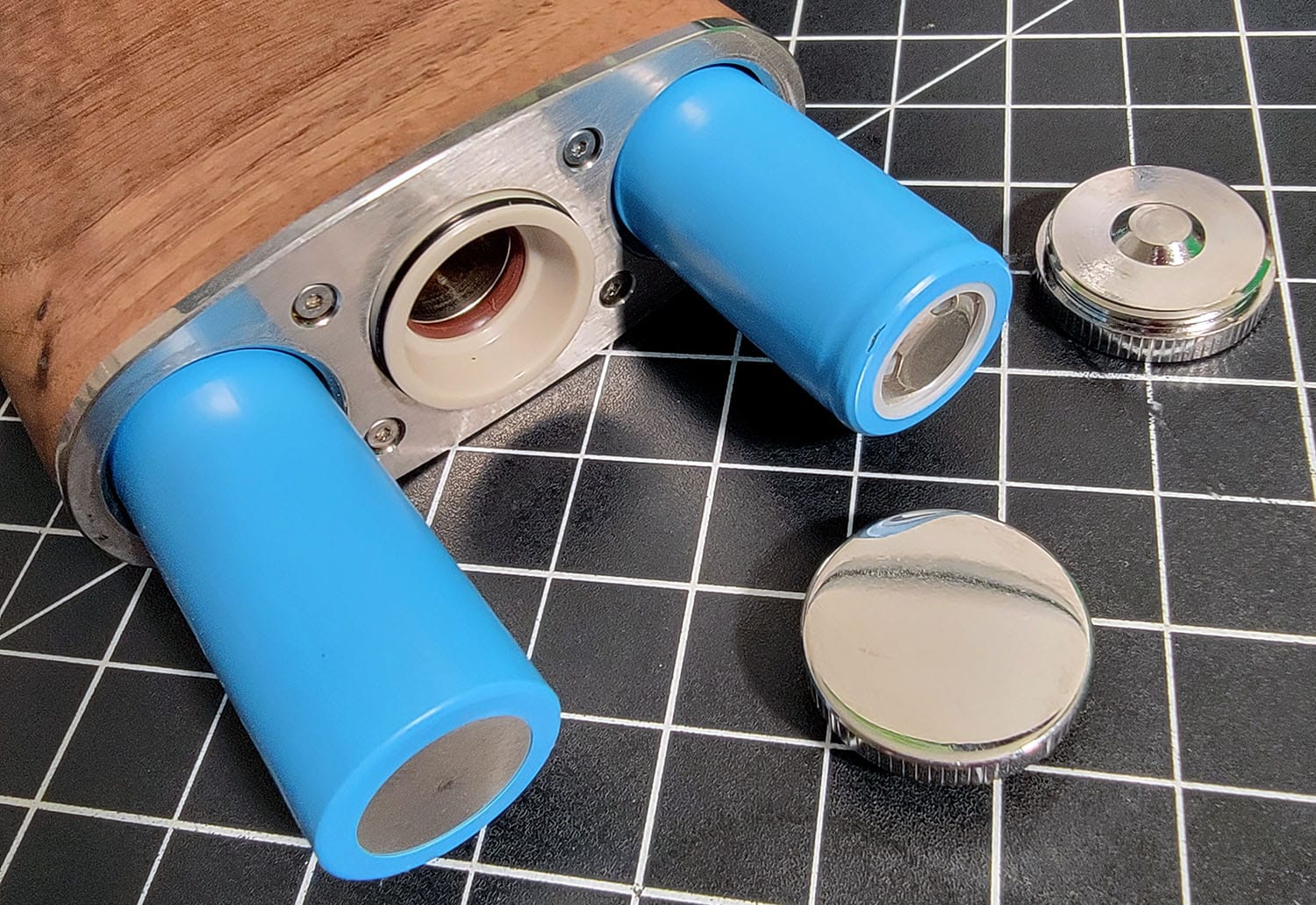 Removable batteries are a nice luxury. The Angus uses two matched-pair 18650 batteries. For those unfamiliar, when 18650s are used as a matched pair they should always remain as a pair. Just like ducks.
Each battery is contained by individual battery doors, which is a bit of a pain if you plan to have multiple sets of batteries.  The USB-C charging on The Angus is a fast charger and I will likely never remove these batteries again until they need to be replaced.
Also Pictured Above is the "Angus Anus" – it's that O-ring between the bowl and the plastic above the bowl. It collects reclaim and the two gaps it creates are difficult to get completely clean.
The vapor from the Angus is good! It's not super potent and it's not ultra tasty – but it's tastier than many other vapes and just as powerful as other portable dry herb vapes. The halogen bulb and glass ball heater drive a clean-tasting convection with Mighty-like power. The cooling unit adds a fluttering fluffiness that feels like it's leaking, even if it's not. I hope the cooling unit and mouthpiece can be improved, along with the potency and flavor.
The Angus is still in an "open beta" and is not considered fully released yet. Buyers of this vape need to be aware that this vape is still in ongoing development. Bugs are still being worked on and improvements are still being made.
Ongoing Angus development discussion is in the Discord.