Nov 28, 2022 – The PRO ENGINE Freight Train is the newest desktop vaporizer, and latest ball vape to hit the market. It has a more open airflow than previous versions of the Freight Train.
The Pro Engine's titanium housing is filled with 4mm ruby spheres. 4mm balls provide a wide-open airflow and massive convection power.
See the Freight Train Pro IN ACTION
Exclusive to 420vapezone readers and watchers, see the Freight Train PRO ENGINE demo sesh here.
How the Freight Train Pro Engine Arrived
The Freight Train packaging is inconspicuous and stealthy. It doesn't use the word "vaporizer" anywhere on the box and there is no flagrant 420 logos or weed leaves to indicate the box contains paraphernalia. 
Look at the size of those holes!
Who can resist writing a headline like that? The Pro Engine Freight Train has considerably larger intake holes, and more of them, to accommodate a more open airflow and a faster draw speed.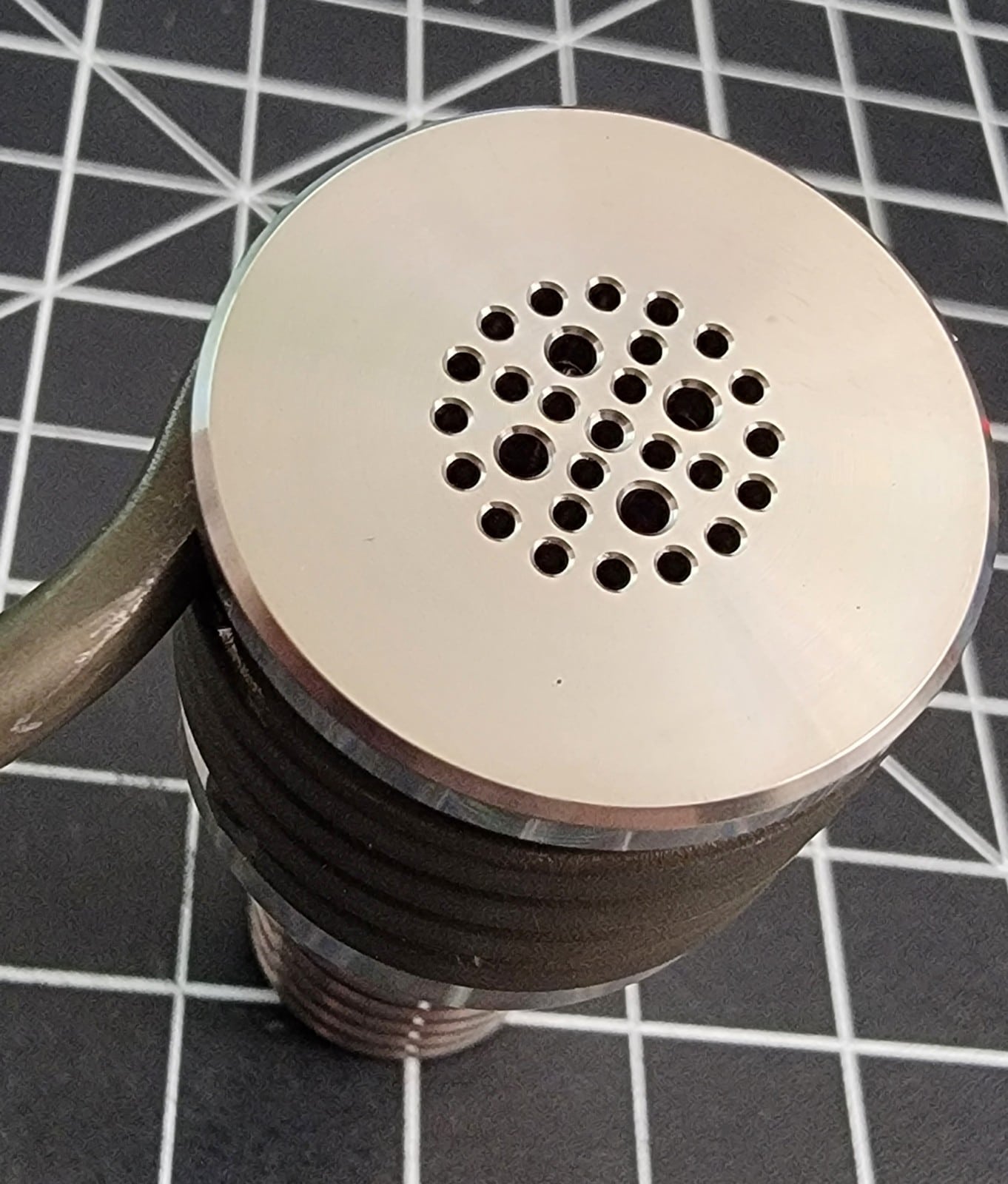 I love how each little hole is perfectly chamfered.  I want to drop a dab in there to see how it goes.
We've learned that thermal mass isn't the silver bullet, but size still matters. The Freight Train Pro Engine doesn't have a huge amount of titanium mass surrounding the coil to serve as a thermal battery – because it doesn't need it.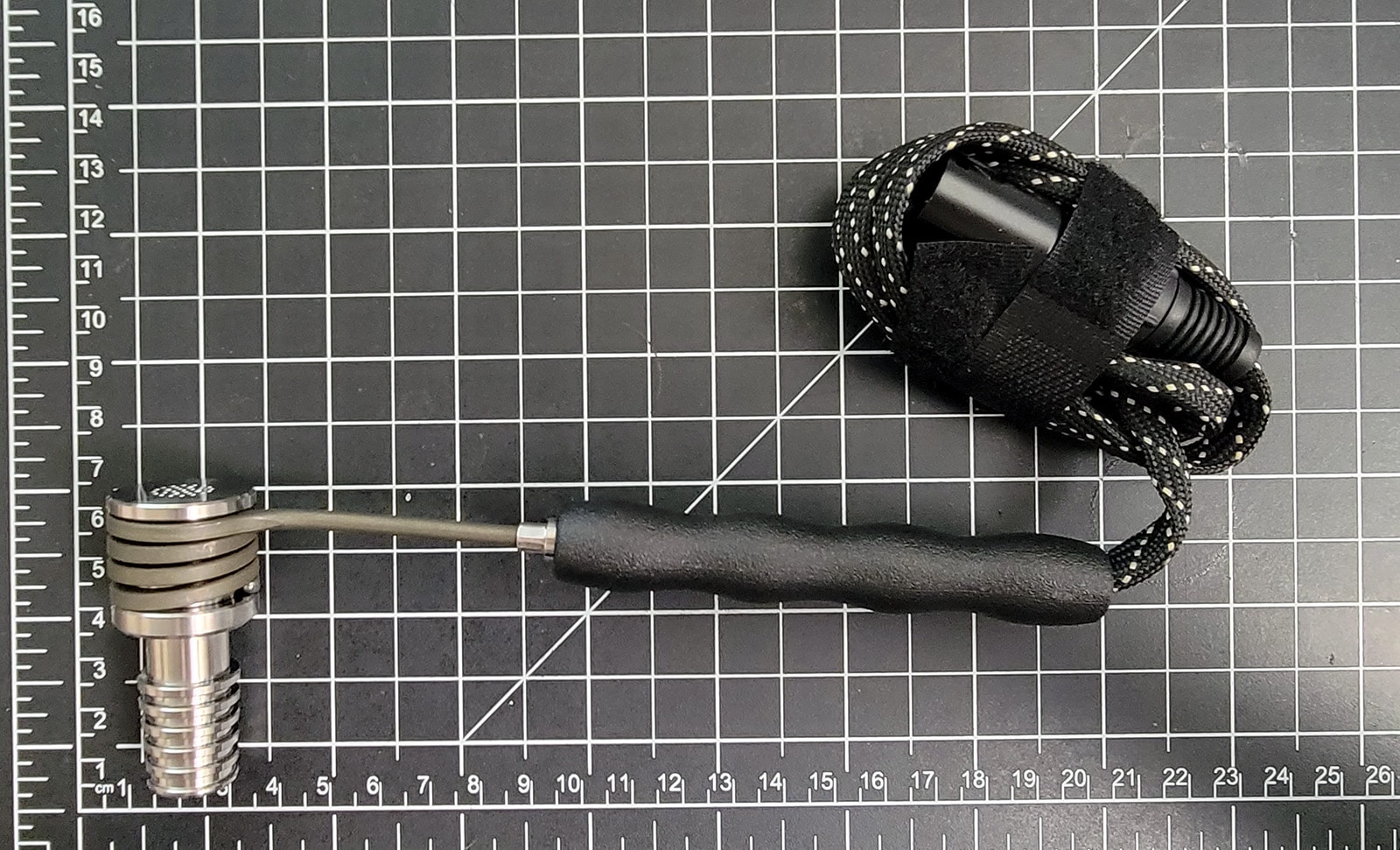 The FTPE has a long injector to extend the distance between the herb and the heat. The added space allows more even vaporization without scorching the top of the bowl. The extra titanium joint reduces some of the agility in the relation between draw speed and vapor production, but the open airflow makes the FTPE more responsive than the original flower engine.
Airflow Restriction & Vapor Production
The tight draw restriction was my biggest issue with the previous iterations of the Freight Train vaporizer. I like a moderately open flow, free of resistance.
The PRO ENGINE has an open hit and much less resistance than the previous tight draw of the Freight Train. 
Freight Train OG vs Fusion Engine vs Pro Engine
Hands down, the PRO ENGINE. The open airflow makes a world of difference in vapor production, ease of use, the pleasure of the hit, and the satisfaction of the experience.