Mars Hydro is proud to announce the launch of a new piece of technology specifically designed for indoor gardening – the Smart Plug Power Strip with Light Timer & Humidifier Controller. This revolutionary device offers an unprecedented level of control and automation to the indoor gardening process, allowing even first-time growers to achieve maximum yields with minimal effort. With this product, the possibilities for creating a perfect environment for your plants are literally limitless. The Smart Plug is capable of regulating humidity levels, controlling light exposure times, and providing accurate real-time measurements of the growing environment. It's a complete system that takes the guesswork out of indoor gardening. Furthermore, it's easy to set up, use, and scale, making it the perfect choice for both experienced and novice gardeners alike.
In my setup video, I unbox the Mars Hydro iHub Smart Strip and figure out how to get it working. I install the app and play with the light timer and temp/humidity controls.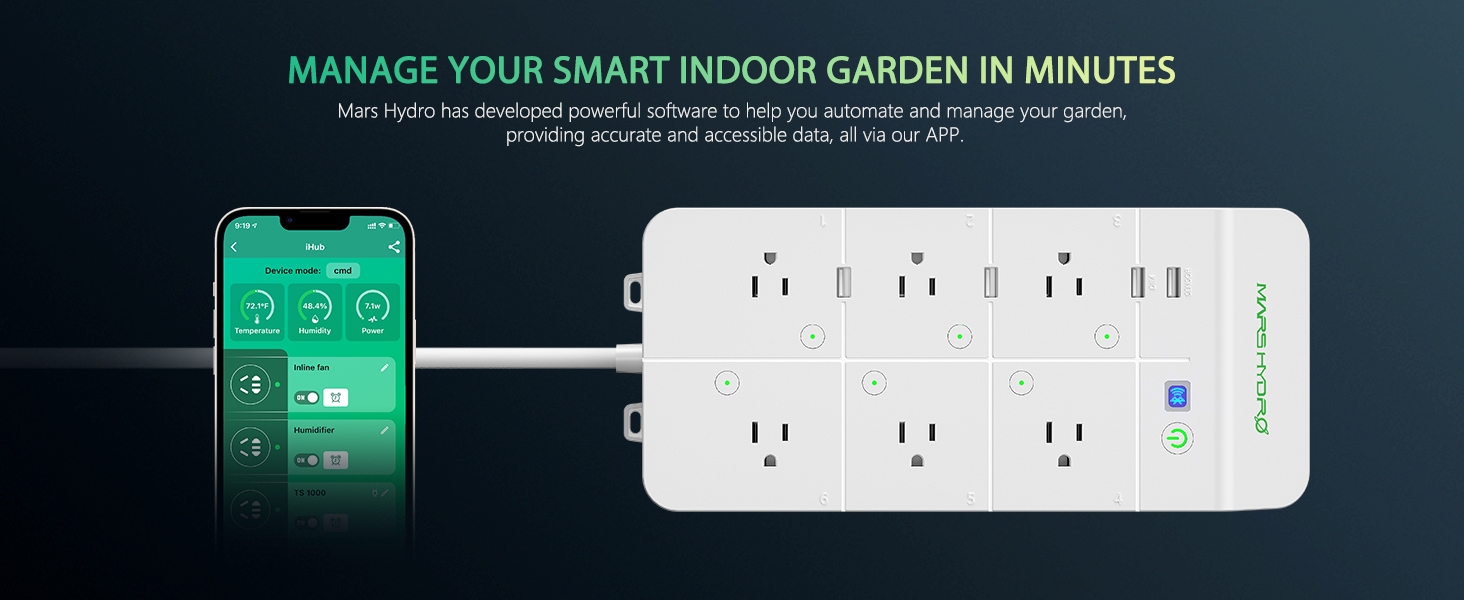 I've only had the Mars Hydro Smart Hub for a few days now and I haven't spent a lot of time testing it. I worry about the temperature and humidity controller and I'm not fully convinced that it will replace my Inkbird humidifier controller.