The Dab Rite is a revolutionary dab thermometer designed to nail the perfect dabbing temperature with every dab. DabRite, and now the DabRite PRO uses an infrared themo sensor to accurately display the temperature of your hot nail or quartz banger.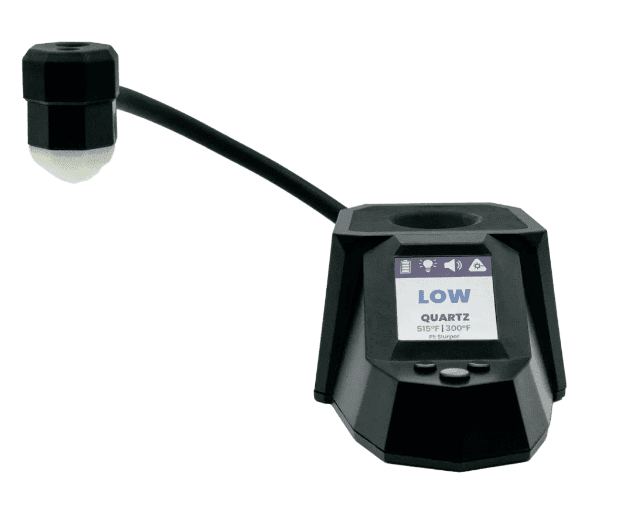 The DabRite takes the guesswork and timing out of dabbing. 
Just dial in your dab temperature, wait for the chirp – prefect dabs everytime.
Before the DabRite came out, dab connoisseurs relied on instincts, gut feel, timers, and hand feels – where one puts their hand or wrist dangerously close to the banger in order to gauge its heat.
Works with Any Banger, Terp Slurper, Traditional Nail
The DabRite sensor is attached to a flexible head that can be repositioned and angled to perfectly read the temperature of any banger on any rig.
For traditional gavel-style bangers, the Dabrite sensor is aimed at the bottom of the banger. With Terp Slurpers and Blenders the thermal sensor is aimed at the side of the main column where vapor is created.