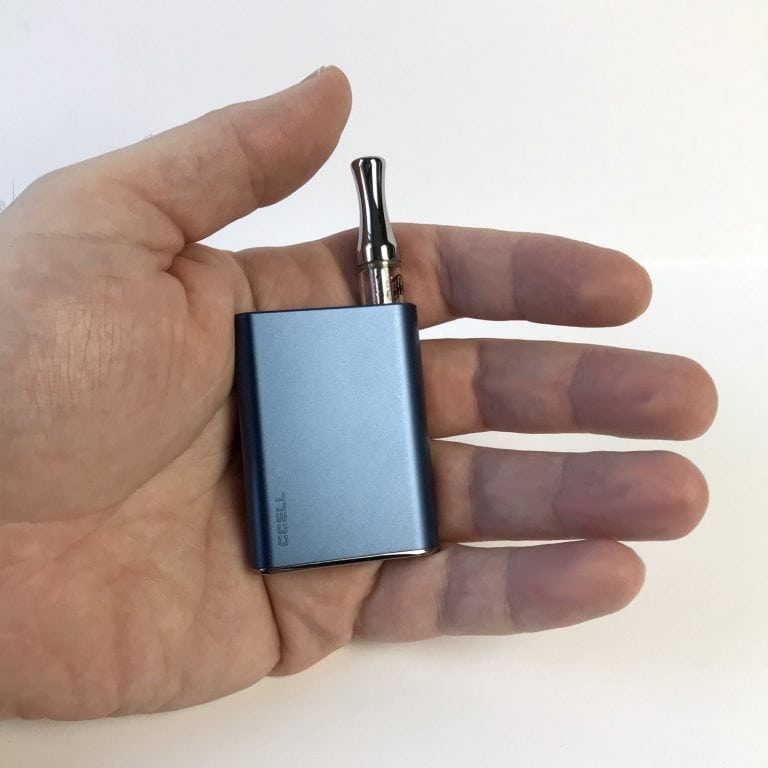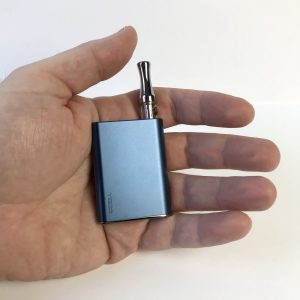 The CCell Palm is a 550mAh battery for 510 cartridge vapes. Perfect for cannabis oil pen users and CBD oil cartridges
The Palm has no buttons, modes, or controls. It's inhale activated and features magnetic loading system for quickly swapping cartridges. While the Palm is a very simple battery, it's a massive upgrade to the classic pen vape battery.
I've had DOZENS of these types of devices sent to me this year. The Palm is one of the few that wins my reach test. It's the one I find myself using.
What I like about the CCell Palm
These devices are simple so I'm not going to bullshit you. The Palm just feels smaller in the pocket than the longer pen vape batteries and it packs more than double the battery power. The way the cartridge is installed into the body makes the entire footprint small and extremely slim. Plus you can still see your oil which is a nice bonus.
[maxbutton id="2″ url="https://420vapezone.com/go/vpm-ccell-palm/" text="Buy Now for $24″ window="new" nofollow="true" ]
The aluminum body is designed in a way that also prevents flex damage to cartridges and the thread housing. Cartridges snap securely into the Palm with magnetic adapters that thread on to the cartridge. The Palm comes with 2 of these rings in the box. Perfect for quickly swapping cartridges. Extras are available for $0.75
Plus it's powerful
The Palm seems to hit harder and quicker than the average auto-inhale battery. I get great vapor with small draws and massive clouds with larger hits.
The 550mah battery is more than double the average pen vape battery and keeps me going for several days without charging.
Any Dislikes?
Not really. I normally prefer batteries with at least a couple different power/temp settings so I can adjust for each oil, but the power level of the Palm has been adequate for everything. Sometimes cartridges even need a minute to recover and saturate the wick with oil.
If you're into prefilled cartridge vapes, or if you fill your own cartridges, the CCell Palm is a fantastic vape battery. It's nicer than most of the products in its class while sticking to the budget price tag. You can spend more, but you don't need to.
The Palm is available from Vape Parts Mart for $24. VPM also carries a full line up of empty cartridges so you can save money and fill your own.