Damn Cannabis Hardware is KILLING IT with all of these quickly progressing hardware upgrades.
Remember when the Vape Critic quit 3 times because the vape industry was boring and slow and not moving fast enough? Times have changed, at least in the world of heavy-hitting ball-powered desktop vapes.
Cannabis Hardware released the v1 prototype Baller Head a couple of months ago and it took the vape scene by storm. Their V-rod was already a very popular desktop vape, but the upgraded Baller Head prototype replaced titanium heater mass with quartz balls – and the Baller Head revolution was born.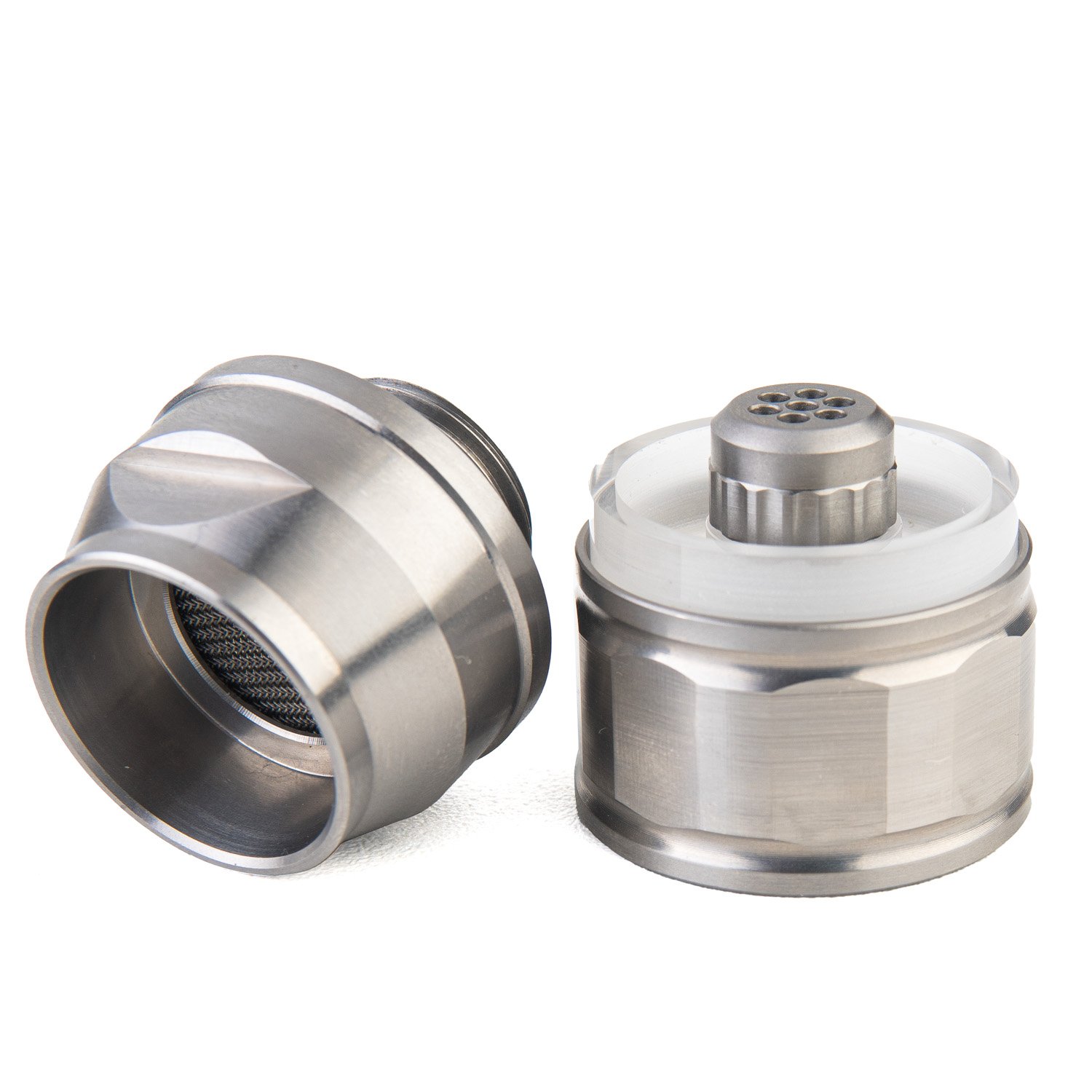 Today's version of the Baller Head is the B2 'Screened' Baller, named for its use of a mesh screen instead of milled titanium. The result is a nearly wide-open airflow and unrelenting convection power.
The B2 Screened Baller Flowerpot can completely crush a .2g bowl of top-shelf cannabis in one single terpene-filled lung-busting inhale.
It's become more powerful than my SSV43 and now holds the title of the HARDEST HITTING VAPE I've EVER USED.
You can save ~$50 on the Flowerpot bundles with code TROYTIME. This is the last vape you'll ever need to buy.
Other ball vapes with EXTREMELY HIGH PERFORMANCE: DC Elev8r, Halo, Atlas, Hot Rod, SSV43