I had the unique luxury of testing the BAK and BAKx vaporizers with the maker while traveling to Germany.  It was, by far, the most potent and best-tasting vape I used on my trip!
At a rendezvous in Germany, I had the pleasure of meeting Ralph, the creator of Lamart vaporizers. We enjoyed a lengthy vaping session with his most recent inventions, the BAK and BAKx, and were graced with a generous gift of premium Moroccan Hash, courtesy of one of our fellow attendees.  Vaping hash in the BAK was a far superior experience when compared to smoking the hash. The vape produced so much more flavor and THC extraction that was lost in the smoke.
BAK Heater: DESIGNED FOR HASH
The BAK uses a stainless steel heater that remains outside the vapor path. The vapor path is 100% glass. The "bowl" is loaded with chunked nugs or chunks of hashish and inserted into the heater. The BAK heater heats the glass tubular bowl with radiant heat during its 20-second warmup, and convection heat while you're drawing through it. The glass bowl itself gets hot AF, adding conduction and even radiant cooking of its contents.
The BAK  uses radiant, convection, and conduction to heat and vaporize. This unique approach to heating can produce fast extractions without compromising on flavor.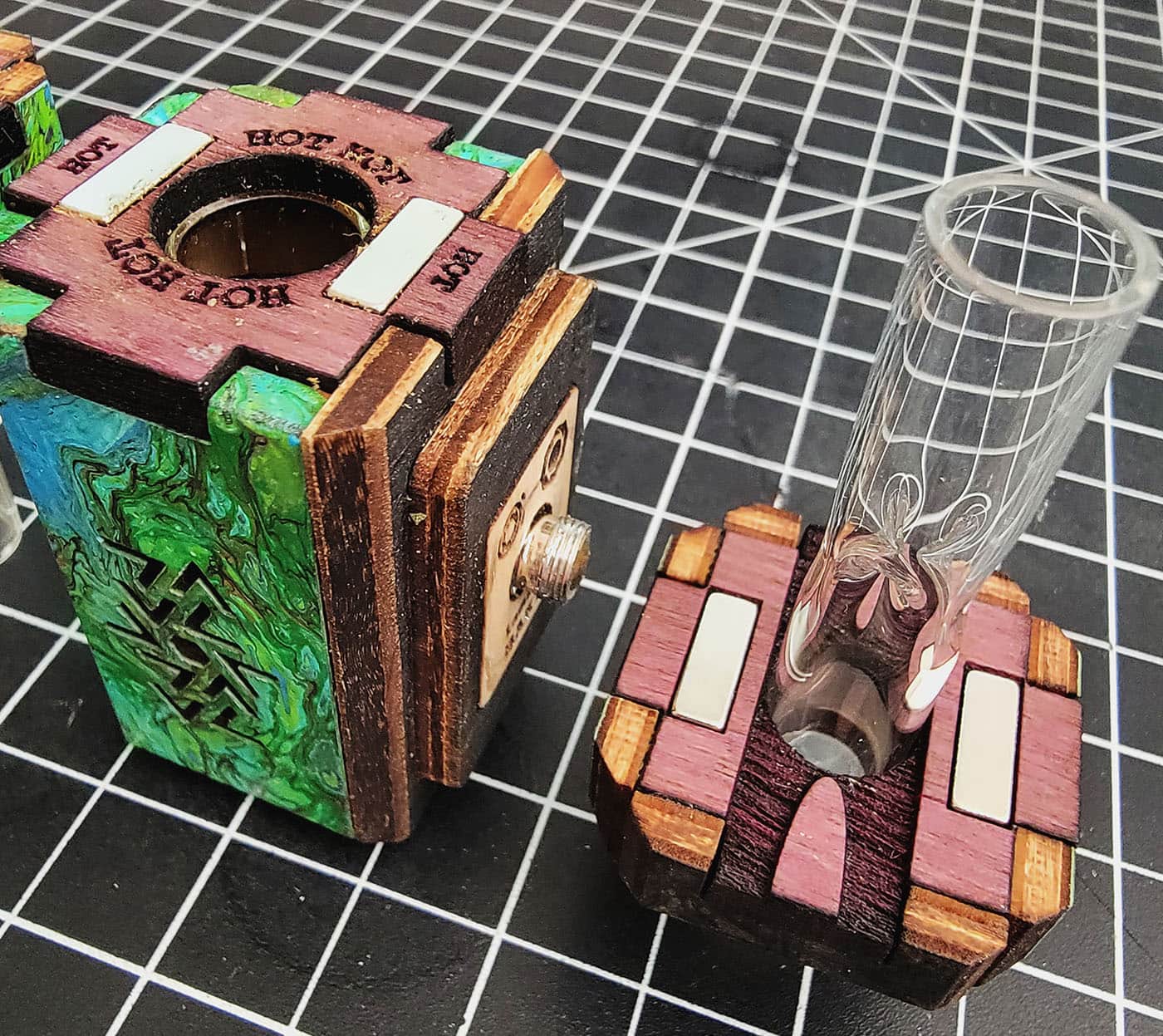 The heater and mouthpiece connect with a smooth insertion of the glass with a magnetic snap. Rotating the mouthpiece frees the magnets for quick and easy removal.
This magnetic interface becomes crucial during aggressive vape temps where the heater is capable of combusting the contents. Warming up the contents of the bowl and maintaining the vape temps is a small learning curve, but will be second nature by your 2nd bowl.
BAKx 510 kit in Acrylic starting at 185 CHF  (Swiss Franc, 1.09 per 1USD right now)
Options include:
14/18mm bong adapters
ball stem mouthpiece
custom 510 cable for more freedom of use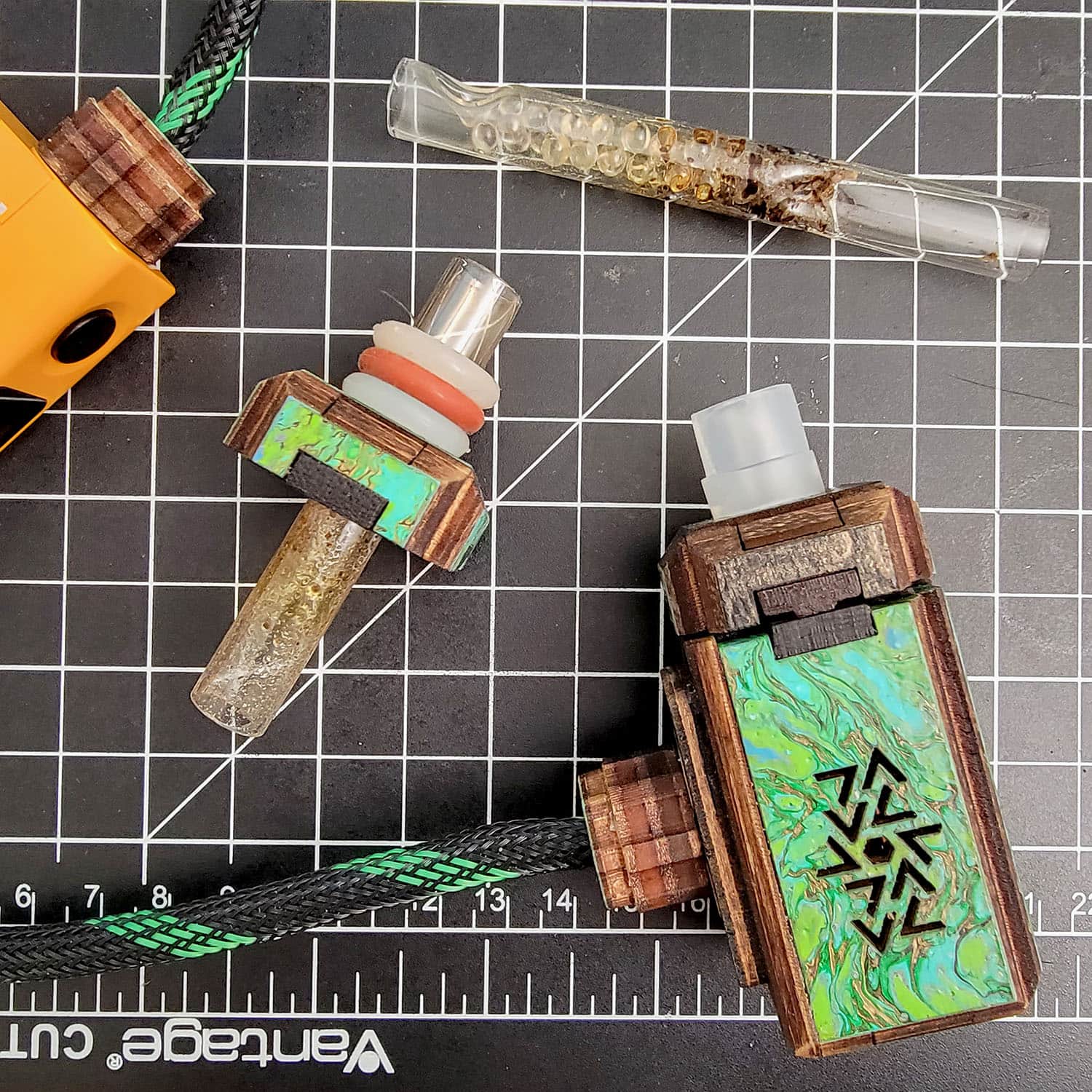 BAKx is 510 Powered by any 60w mod battery
In the Lamart naming system, the appended X means it's 510-powered. The BAK is the name of the heating system – the "Bake All Kinds." I've been using it with an eVic VTC Dual on this Lamart-made 510 extension cable.
BAKx is compatible with ground herbs, whole nug, full melt, and traditional hash. This oven handles everything, and it does so without sacrificing flavor. The temp control of the 510 makes this heater easy to manage and super fun to use. It's a beast!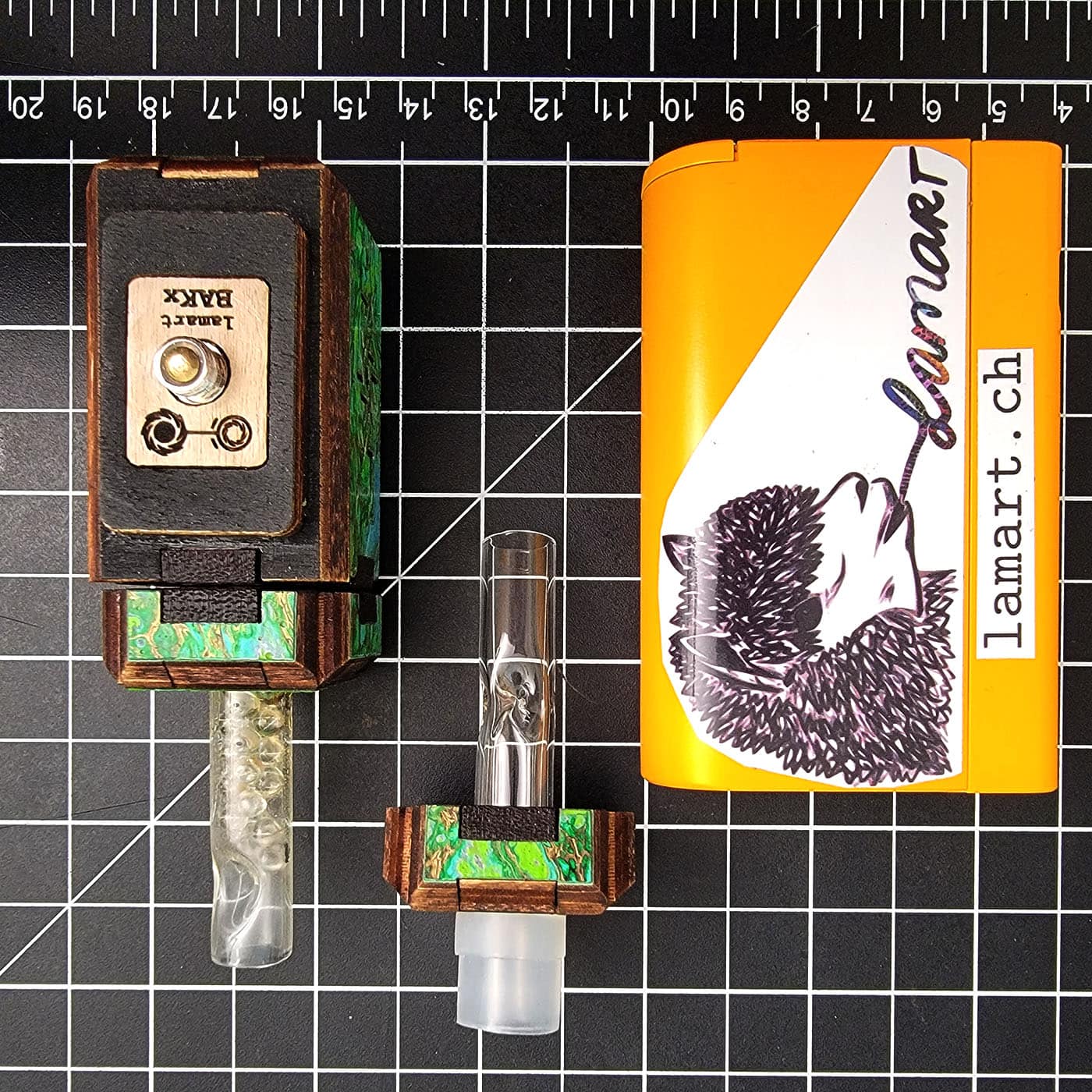 Fast Heat-up with Full Flavor
The BAKx with the eVic VTC Dual heats up to vapor in 30 seconds. In the arena of other on-demand portable vaporizers, that's a very respectable heat-up time!
I've been running the device completely screen free to keep a 100% all-glass vapor path.  This works great with small chunks of whole nug flower as well as "Twax" bowls, where dabs are loaded directly on the chunks of flower. I haven't found any traditional hash to test the BAKx with here in California, but I've been doing a LOT of Twax/Double Deckers and this thing is a JOY to use – potent and delicious!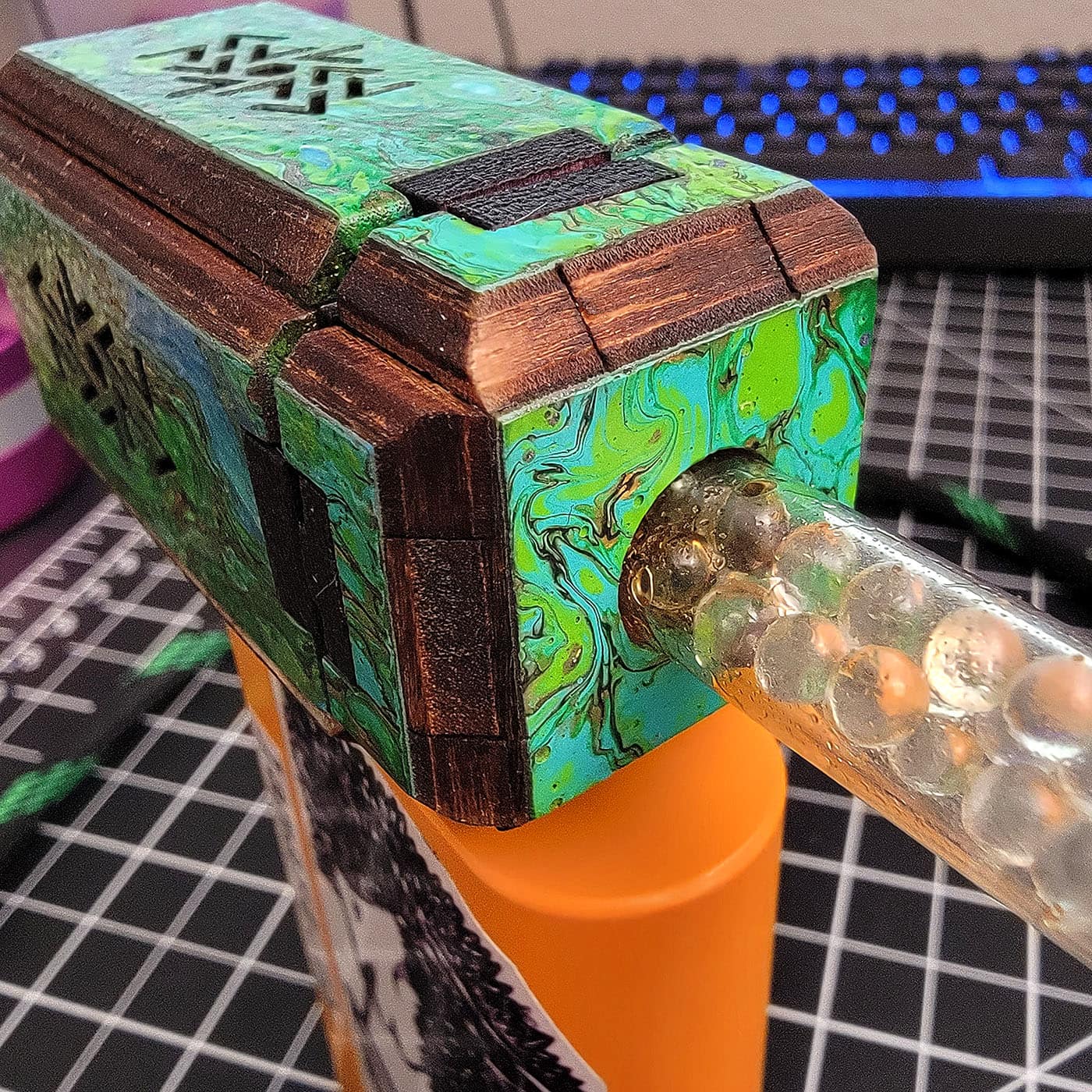 BAKx Mouthpiece and WPA Options
The BAKx comes with a simple glass bowl/mouthpiece with all of the silicon adapters to make it fit a 14 or 18-mm female joint. I've upgraded to a second spare bowl and a ball-filled cooling mouthpiece. The ball-filled mouthpiece does a surprisingly good job of cooling the vapor. It's not easy to clean though.
The grommet setup WPA works fine as long as you don't jam them into your bong super deep. Ralph promises that all-glass WPA options are coming soon.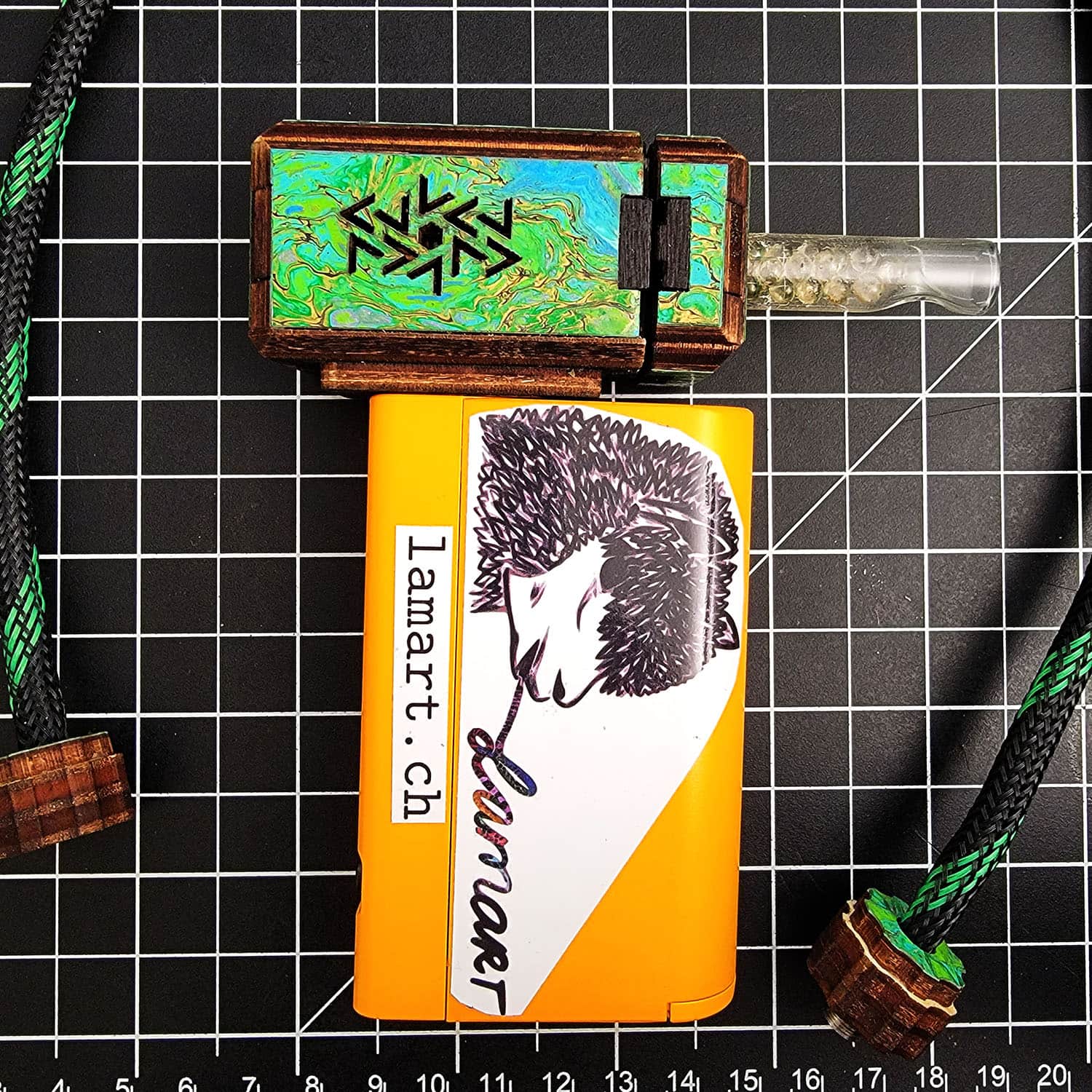 The BAKx is the first portable vaporizer to stand up against ball vapes. I've been vaping whole-nug chunks and the flavor and intensity of the vapor hit like a desktop vape. This is the first vape of its kind and its performance and heating methods are remarkable. 
BAKx power is different than other vapes. While first hitting the BAK in Germany, I immediately took note of this vape's special difference.  Most modern powerful vapes rely on full convection and avoid conduction. The BAK escapes the burnt popcorn flavor of conduction by delivering radiant heat through layers of glass.
I don't take these words lightly. This vape is one of the heaviest and tastiest vapes I've used. 
Now the hard part
Ralph, the artisan behind Lamart vaporizers, is a family man with a full-time job. Making high-performance weed gadgets better than any other actual weed vape company is merely his hobby, not his full-time career. Ralph makes a few hundred vapes every year and launches them in small batches every 3-5 months.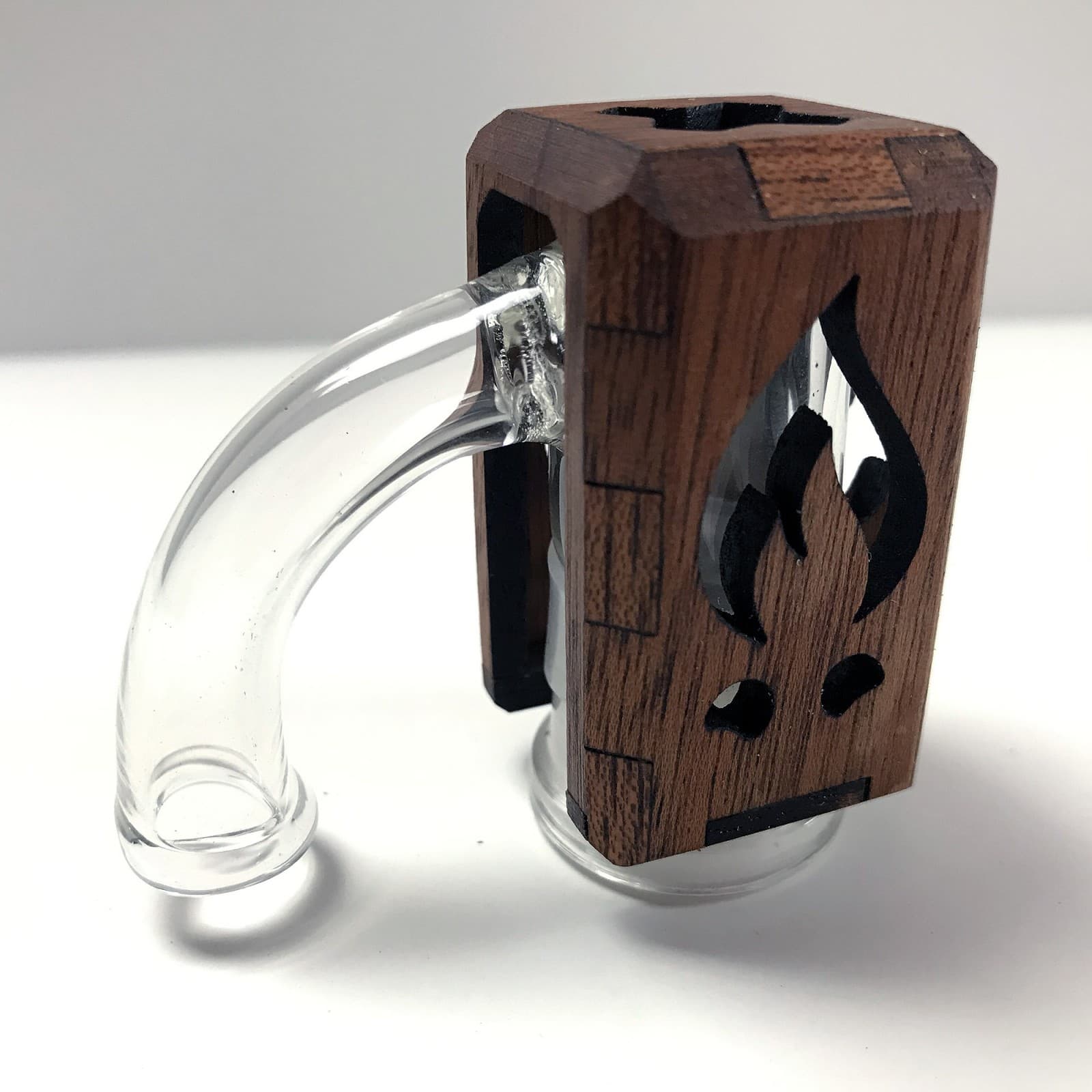 The PIRO is a butane-powered, micro-sized dry herb vape from Lamart. It's one of the simplest weed vapes out there but made in small batches by an artisan in Switzerland.
The Troy and Jerry Thinkdank has covered Lamart vapes from several angles. See more about Lamart Tetra P80 and Tubo Evic there.