What is CannaButter? Cannabutter is butter that has been infused with cannabis. Eating or cooking with cannabutter is a very popular way of making marijuana edibles.
The Magic Butter Machine has been synonymous with THC "CannaButter" for years. Cannabis users who prefer to avoid smoking often turn to THC edibles and devices like the Magic Butter Machine make it easy for home cooks.
Magic Butter Machine: What's Included – Making CannaButter
The Magic Butter Machine has built-in modes for controlling time and temperatures for infusing THC butter, oils, and even tinctures.
With my first use of the Magic Butter Machine, I made Cannabutter using trim from my recent harvest. While I'm not super into edibles and prefer dry herb vapes, I have a lot of trim because I grow my own weed, and cannabis trimmings are perfect for making cannabutter because they're loaded with THC and trichomes.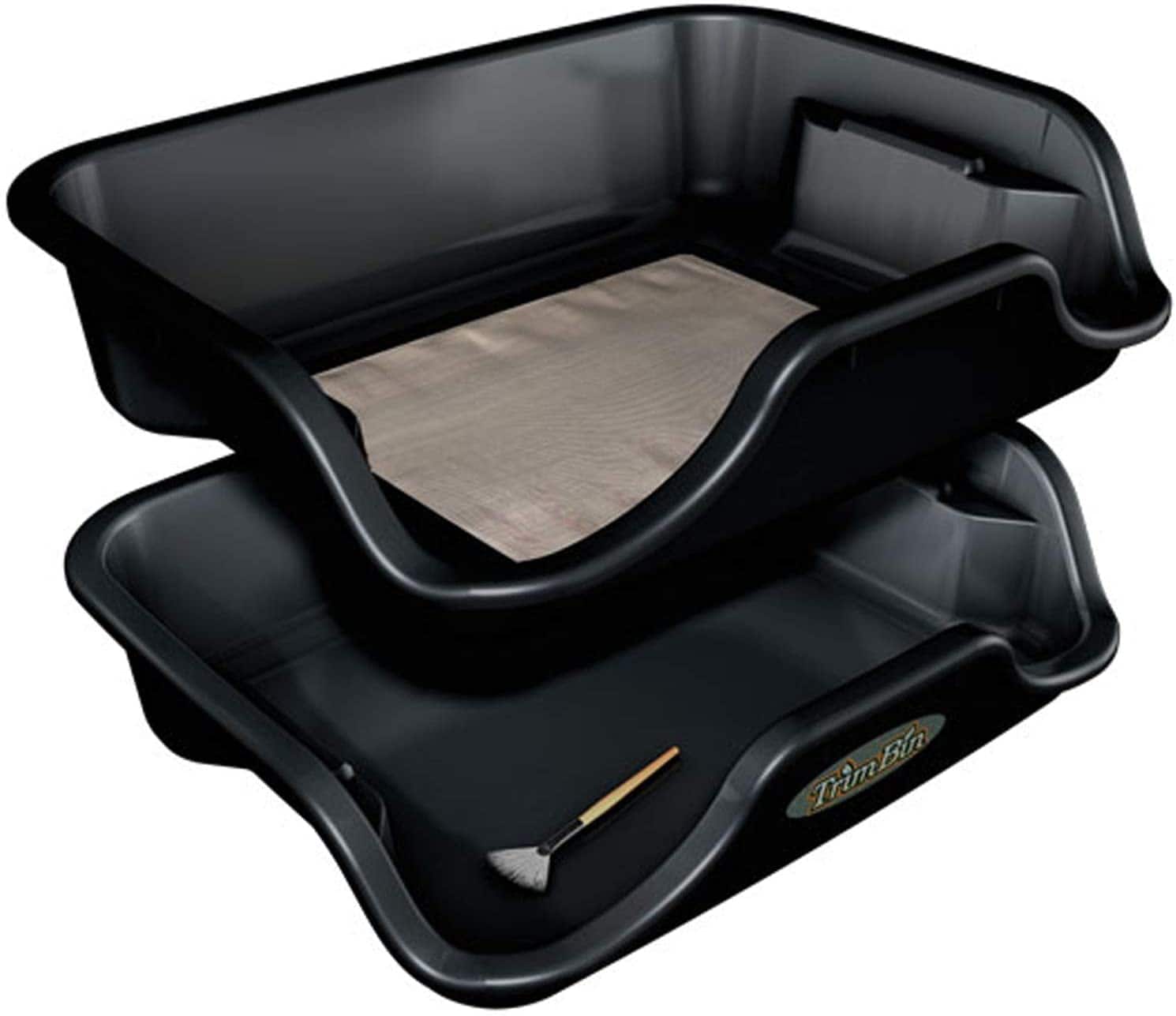 If you're a grower, I can't recommend a machine like this enough. You need a Trim Bin and you need a device for turning ounces and ounces of trim into infused butter, medicated oils & lotions, as well as THC tinctures.
How the Magical Butter Machine Works
The Magical Butter Machine is like a big heated blender. Its pre-configured temperatures are easily accessed by using the central Temperature button on the top of the device.
The Magical Butter Machine has four operating temperatures
130 degrees F (54C)
160 degrees F (71C)
190 degrees F (88C)
220 degrees F (104C)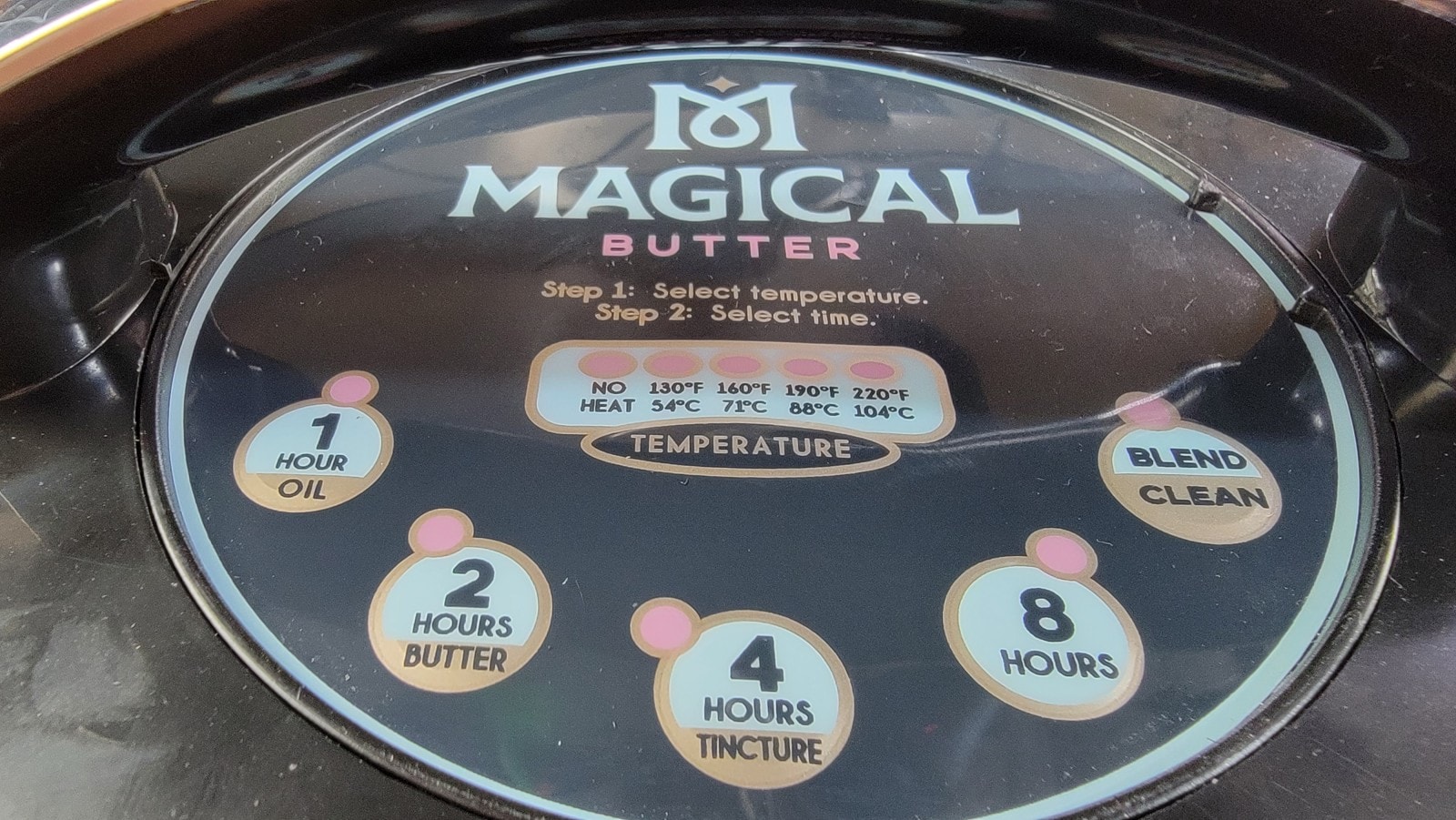 In Addition to setting the temperature, there are four built-in timers
1 Hour timer is used for infusing cooking oils
2 Hour timer is used for making cannabutter
4 Hour timer is used for making THC Tinctures and weed-infused alcohol
8 Hour timer is for *stronger* tinctures with a deeper flavor. *yikes*
Making cannabutter was super simple; however, the Magical Butter Machine doesn't have a built-in decarboxylation feature so you'll still need to use your oven.
Hold up – the Magic Butter Machine doesn't Decarb? Nope. The Magical Butter Machine does not decarboxylate the cannabis and you'll still need to use your oven.
While devices like the Levo and Ardent FX are all-in-one infusers with built-in decarboxylation – the Magical Butter Machine doesn't decarb the weed – that needs to be done separately.
What is Decarboxylating Cannabis? When we smoke or vaporize cannabis, the THC-A is converted into THC and is activated into a form that our body can utilize and ingest.
Eating cannabis or marijuana that has not been decarboxylated will have no effect and will not get you high.
Using the Magical DecarBOX to Decarb
You read the last 3 paragraphs, right? The Magical Butter Machine doesn't decarb your weed. They make and sell an optional accessory called the Magical DecarBOX.
The Magical DecarBOX is a silicon baking box and lid with a matching oven probe thermometer.
The DecarBOX holds up to an ounce of cannabis and features a small hole in the lid for the thermal probe to be inserted.
To decarboxylate cannabis with the Magical DecarBOX, break up the nugs into small chunks and place the material in the box. Turn your oven up to 250 degrees F and place the DecarBOX on the center rack with the probe thermometer inserted through the hole in the lid.
As your oven and thermal probe both settle into their temperatures, you may need to increase or decrease your oven temperature to confirm that your DecarBOX has reached 250 degrees F.
After 30 minutes in the oven at 250F, your cannabis is decarboxylated.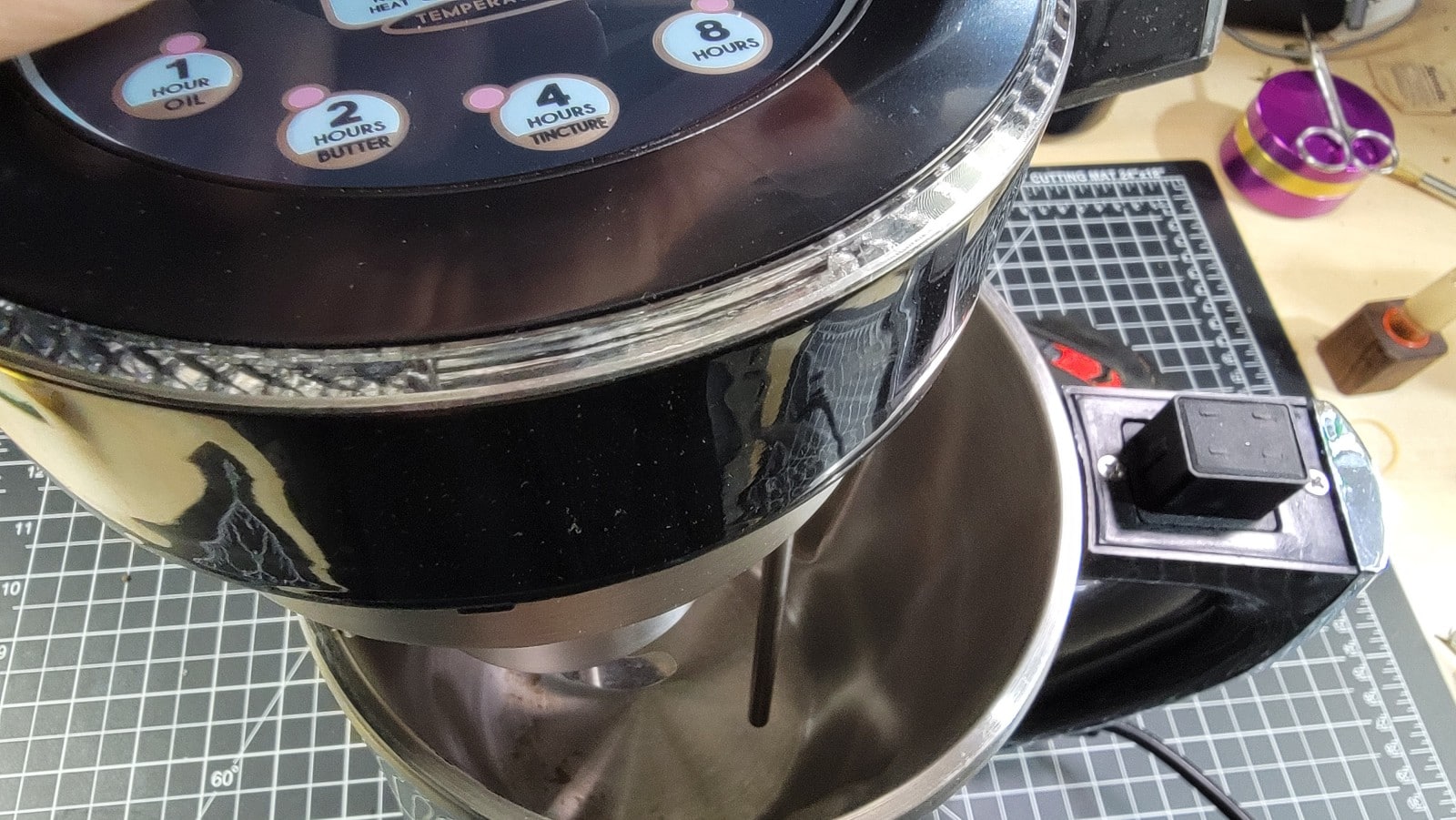 Infused Butter with the Magic Butter Machine
Place your decarbed cannabis and your butter into the Magical Butter Machine and set the temperature to 160 degrees F.
You can use regular butter, unsalted butter, clarified butter, whatever.
Technically clarified butter will bond with THC better and make a more potent product; however, clarified butter tastes different – especially in cookies or on toast. Those precious milk fats can be just as important as a few percentage points of THC. Clarified butter will store in the fridge longer than regular butter. Butter that's been melted and blended is more likely to go rancid after a few months in the fridge.
Lecithin is another optional, but highly recommended ingredient. Adding Soy Lecithin or Sunflower Lecithin to your butter will help emulsify the cannabinoids and increase the bioavailability of the THC.
Use the 2 Hour Timer for Butter – pressing the 2-hour timer button will activate the Magical Butter Machines cannabutter infusion mode. It will heat up to 160F and whir the blender every 5 minutes or so to mix up the butter and bud slurry.
At the end of the two-hour infusion cycle, the Magic Butter Machine will beep repeatedly to let you know that your cannabutter is ready to be filtered. The device will stop heating when the cycle ends and it will stop beeping after about 5 minutes.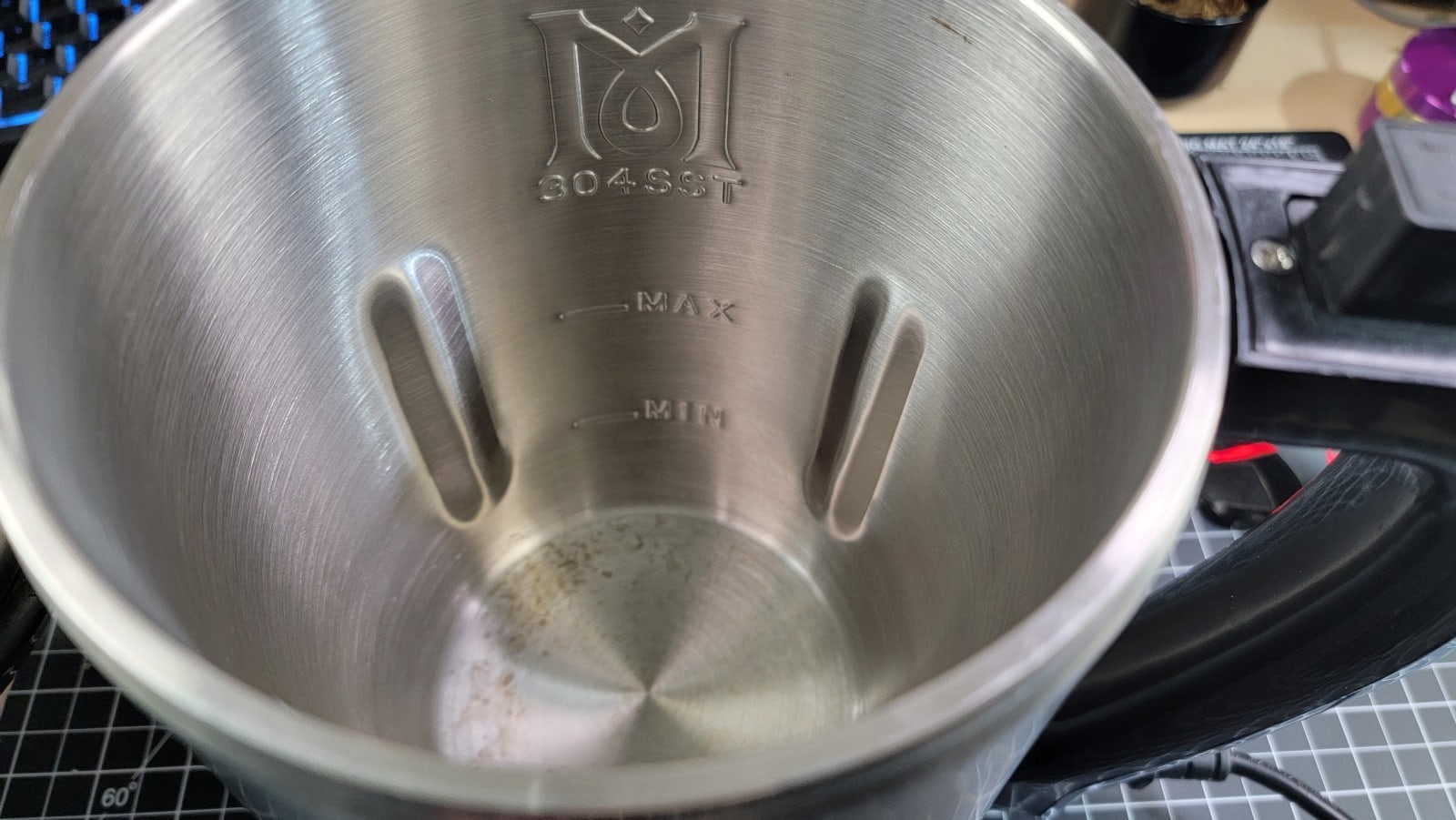 Infusing Coconut Oil
Skipping the butter and prefer coconut oil? No problem! The Magical Butter Machine infuses coconut oil in 1 hour!
Use the One Hour timer to infuse coconut oil, veg oil, canola oil, avocado oil, etc. Keep the infusion temperature set to 160 degrees F, just like cannabutter.
Magical Butter Machine Owners Manual
I've scanned in the Magic Butter Machine's Owners Manual below. This is from a Magical Butter Machine acquired in late 2021.