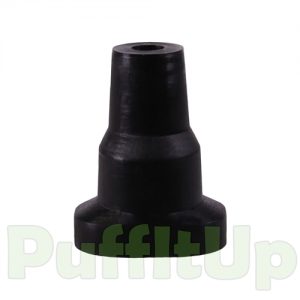 Delta3dStudios is growing! In addition to all of their new great products, several accessories are now full retail packaged and available at Puffitup.com!!
This is my favorite water pipe adapter for the Pax 3. I actually use it as the mouthpiece as well. The previous version of this WPA was softer and more pliable. This new version is more rigid, but still gentle enough to slide in and out of the Pax without distressing her or the glass.
This water pipe adapter will connect your Pax 2 or 3 to any 14 or 18/19 female bongs. Once you vaporbong with the pax, you'll always vaporbong with the pax.
If you're looking for other vape accessories, hit up delta3dstudios.com. He has a ton of great stuff.