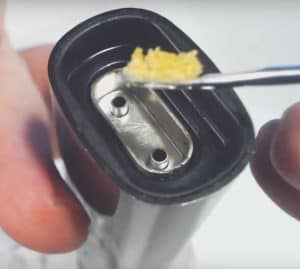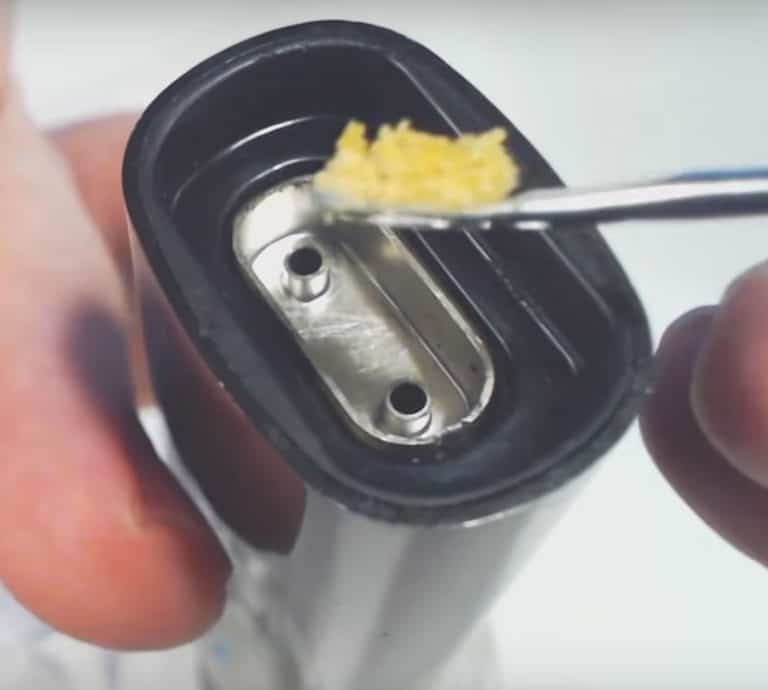 Here at 420 Vape Zone, we're constantly trying to come up with new ways to modify vaporizers. Sometimes we look to add accessories to enhance the experience, and other times we look to see if functionality can be improved upon with whatever the manufacturer provides. For achieving the ultimate Pax 3 dab rig, we went with the latter.
The goal was a simple one, to use the Pax 3 as a dab rig – using only basic Pax Accessories. Pax vapor was nice enough to include a concentrate oven specifically for this. Nice! I got the Pax 3, swapped the mouthpiece for my Delta 3D Water Pipe Adapter, and swapped the regular oven lid for the Pax 3 concentrate oven lid. After using the concentrate bowl as intended, I put my McGuiver hat on and asked myself how could I improve this?
The way Pax designed the concentrate oven, only a portion of the concentrate was touching the heat source. I decided to try removing the concentrate oven from its lid, flipping it 180, and placing it directly inside the Pax 3 oven. Kind of how disposable cups stack on top of each other. It fit! Next up I got the regular oven lid and placed it back on the Pax 3 knowing if this sealed properly then I might be onto something. To my surprise, the oven lid fit like a glove! Suddenly everything started coming together perfectly, just like finding the exact puzzle pieces you were looking for back-to-back! Now for the ultimate test, I cranked the Pax 3 to the highest temperature and loaded up my concentrate. Success!
A couple things to keep in mind, the Pax 3 is not an e-nail. This setup is essentially low temp dabbing. For best results, small amounts seem to work best.
You Will Need:
Pax 3 WPA (water pipe adapter)
Pax 3 concentrate oven
Regular oven lid
Waterpipe
Pax 3
Pax 3 Dab Rig Instructions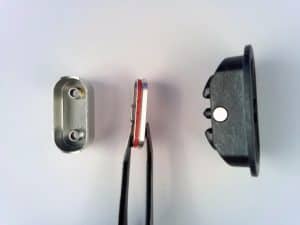 Step 1 – make sure both the Pax 3 oven and concentrate ovens are clean
Step 2 – remove the Pax 3 concentrate oven from its lid
Step 3 – flip the concentrate oven upside down and insert it into the Pax 3 oven
Step 4 – place the regular oven lid back on the Pax
Step 5 – swap out the regular mouthpiece for the WPA
Step 6 – enjoy :)
Still on the fence about the Pax Vaporizer? See my Pax 3 Review or my Pax Vape Alternatives, or Join the Discord and get help from Troy and the rest of the 420vapezone community.