The Pax is a well-known device and the Pax 3 has been out for more than a year now. In this video I follow up on my initial Pax 3 Review and re-review it after a year of heavy use.
Where Can I Buy A Pax 3?
The Pax 3 is available directly from Pax for $200 Pax stands behind their vaporizers with a 10 year warranty.
Pax 3 is also available at Puffitup and PoTV
Is The Pax 3 Worth It?
Pax 3 Everyday Carry – There are very few vapes that are as compact and easy to operate with one hand. If you're on the go the Pax 3 will definitely serve you well.
Pax 3 Battery Life – The Pax 3 has about 17% more battery life compared to the previous generation: Pax 2. I've been getting about 6-10 bowls per charge depending on how high of a temp I use.
Pax 3 Heat up Time – The unit heats up within about 30 seconds of turning on. I'm pretty happy with the heat up time.
Pax 3 Vapor Quality – The Pax 3 isn't the vape connoisseurs' vaporizer. With vaporizers there's always some kind of trade-off. Some vaporizers will have amazing battery life, and amazing tasting vapor quality, but be the size of an ipad mini in your pocket. The Pax 3 has amazing battery life, is super compact, but the vapor quality is… alright. It's definitely better than smoking weed. It's better than the vape pens or Snoop Dogg vape pens out there, like a lot better, but it's the one area I feel the vape kind of falls short.
The Pax 3 remains a great choice for ultra-portability and simplicity. It's easy to use and could even be powered on and vaped using one hand. It's also bulletproof! I've ran mine through the dryer several times now and it still works fine. With the 10 year warranty and the reputation of being a reliable vaporizer you can't go wrong with the Pax 3.
My Original Pax 3 Review
(January 2017)
The long-awaited Pax 3 is finally out and I'm incredibly happy to be an early reviewer.
The Pax 2 was typically touted as the "Best Portable Vaporizer" and the "King of Weed Vapes" by mainstream media in their Pax reviews. The Pax 2 is certainly a great vape, and its immense popularity helped spread awareness about cannabis vaporizers.
It's sleek and sexy and fun to carry. It's small and inconspicuous. It's easy to use and powerful enough to put several stoners into orbit. Vapor from the Pax 3 is pretty good, given the tiny form factor.
If you need a vape that looks like a lipstick or a usb battery pack and can vape enough to share with 2 or 3, the Pax 3 and even the Pax 2 should definitely be on your consideration list. I got mine directly from Pax, and I paid for it myself. This review is 100% honest, no bullshit, no sales tactics.
Pax 3 vs Pax 2?
The Pax 3's major upgrades are:
faster heating – The Pax 3 heats up in about 15 seconds, compared to 45 seconds for the Pax 2.
haptic feedback – so soft and nice. perfect.
temperature customization, via a Bluetooth connected mobile app
bigger battery (3500mAh on Pax 3 vs 3000mAh on Pax 2)
idle cooldown, to save your herb
concentrate oven
half pack oven (available to purchase as an accessory for Pax 2 owners)
Is it worth upgrading from Pax 2 to Pax 3? If you already have the Pax 2, it's not worth upgrading unless you absolutely need the haptic feedback and precise temperature control. It would be a dick move for Pax to choose not to sell the concentrate oven separately.
Is the Pax 3 worth the additional $75 over the Pax 2? Yes, yes it is. If you're ok with spending $30 on a meal, you should spend the extra $75 over the Pax 2 and get the Pax 3. But know that the difference is ONLY in the experience. There's no difference in the actual vapor.
Pax 3 Features Worth Writing About
Haptic Feedback (Vibration) – The vibration is a needed luxury these days. The Pax 3 features a very mellow vibration when the bowl is ready to go, as well as one when you turn the device on, or when it shuts itself off. The vibe itself is tuned perfectly. It's not obnoxious like cheap vapes and old cell phones. The way the vibration tapers on and off almost makes it feel aware and alive.
New Accessories – I like that it comes with a bunch of nice shit. That makes me feel better about shelling out $280 bucks on a basic conduction vaporizer in 2017.  The included pipe cleaners are my favorite style and I always have stock of them.  The brush is actually nice, too.
Half-Pack Lid – The half-pack lid works like the pax-pusher, but without the improved airflow. This lid will cut your bowl in half – from .4g to .2g. It also vapes more evenly with the half-pack lid! Great for quick lunchtime lifts and more sensitive dosing.
Concentrate Insert – This gets the job done, as long as you use small amounts and keep the unit upright and use high temps…. I wasn't in love with it until I took it apart and made my pax into a dab rig. It's not as effective or efficient as an enail, but it works great and it's super portable. I've even been doing pax 3 low temp dabs from the couch, no flat surfaces around at all.
Pax Loading Tool –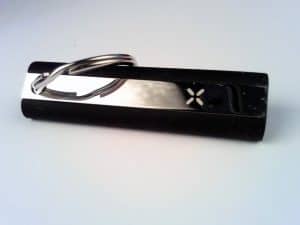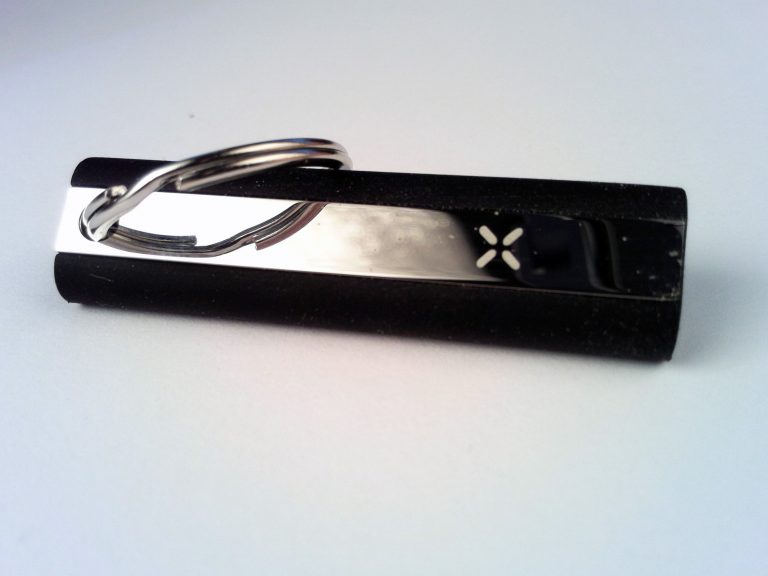 This is actually a pretty bitchin' little tool. I gave it the actual key-chain test to see if it's handy enough to stay there. Turns out it's more handy to just keep it in my pocket, since I don't actually carry keys around. I love it, and I've been using it on multiple vapes.
Exact Temp Control – While it's not super accurate or overly consistent, it's still nice feature to have.  You can tune your high with specific strain and temperature combinations, but it requires a bit of homework. A test session at 364 had a few swings all the way up to 385F but mostly stayed within 10 degrees of target temp.
Pax 3 Vapor Quality & Flavor
For its size, the Pax 3 does a pretty good job with vapor. It's not the best vapor, it's not the smoothest or the coolest, and it's definitely not the tastiest.  No one buys a Pax for its vapor. The Pax fits in the palm of your hand, you shouldn't be expecting Volcano-like results. The vapor path is stainless steel, and it's short. With the right technique, you can get some pretty good vapor from the Pax, but those techniques are a little less portable.
Pax 3 Build Quality
The Pax 3 is built like a tank, just like the Pax 2. It's a solid little device. Mine continues to serve, even after being dropped on pavement, tumbled down a flight of stairs, and slammed in a car door (in a hoodie pocket.) Its outer shell is metal, and it's quite sturdy. The finish on the Pax 3 is glossy, whereas the finish on the Pax 2 is more of a brushed look. I haven't noticed any issues with scratches or marks.
Using the Pax 3
The Pax 3 is simple to use. Turn the unit on/off by pressing the center of the mouthpiece.  Change the temp by holding that same button for a couple seconds, and tapping it to cycle through the 4 heat cycles. The little clover/flower LEDs will indicate the different heat settings. The Pax 3 oven holds .2g with the half-pack oven lid and .4g with the normal oven lid. The Pax 3 works best with a medium/fine grind packed a bit tight. Pack too tight and airflow sucks, pack too loose and it doesn't vape evenly. It's easy to figure out, though.
Pax Vapor App

Of course, there's an app for that. The Pax 3 app allows you to customize your color theme, precise vaping temps, active games does more than just control the temperatures; it also adds several modes to the vape.  The four modes the app unlocks are:
Boost Mode – The boost mode downplays the auto cool feature allowing the bowl to run hotter with minimal heat loss between hits. This mode comes in handy when using the Pax 3 with a bong, although it doesn't prevent the Pax from falling asleep. This feature also comes in handy when vaping concentrates or want to consume a bowl real quick.
Efficiency Mode – This mode will increase the temperature of your oven throughout your session. If you hate leaving half-finished bowls then this vape mode is for you.
Stealth Mode – This mode is almost identical to the stealth mode featured with the Boundless CF. Using stealth mode shuts off the lights on the Pax 3 along with cooling the unit faster.
Flavor Mode – This mode is the opposite of boost mode. When using this mode the Pax 3 will only heat up when actually taking a draw. If you're looking for giant vapor clouds this mode isn't for you, but if you're looking to get the maximum flavor out of your weed this will quickly become your favorite mode.
Pax Vapor Mode Reality – If you turn on the vape and hit it continually throughout the session, there's not a lot of noticeable differences in the modes. However, they're certainly useful for concentrates, groups, lightweights, etc.
Maintenance
To get the most out of the Pax 3 its best to clean the unit after 9-10 sessions. The unit starts to generate significantly more draw resistance and stink if you do not keep it clean. When using the concentrate insert, the Pax 3 tends to get dirtier faster especially around the mouthpiece and air pathway. Good news, though, wax and oil are easier to clean than dry herb.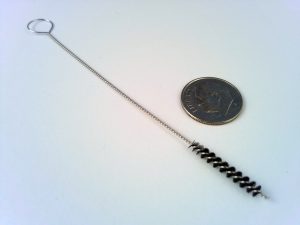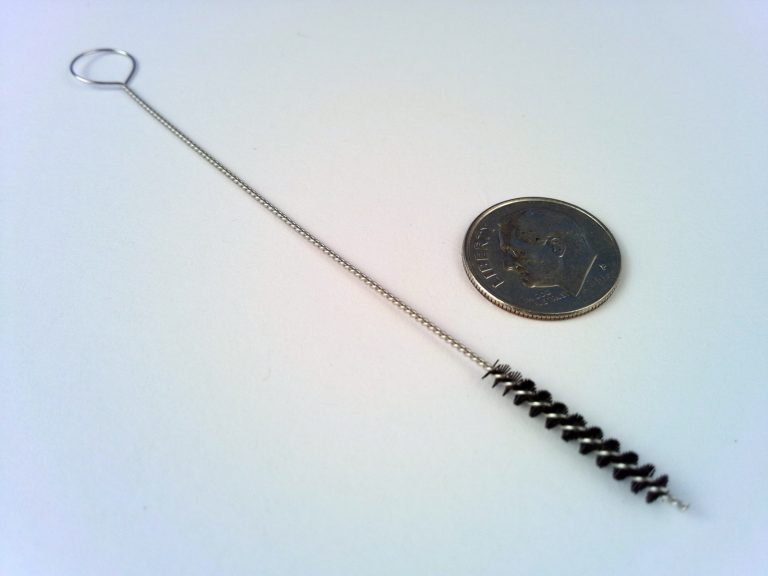 The Pax 3 is just as easy to clean as the Pax 2 was. The loading tool that's included with the vape helps keep the bowl area tidy between deep cleanings. We were able to get our Pax 3 pretty clean using a standard alcohol wipe in under 60 seconds. A deeper cleaning can be achieved fairly painlessly.
Conclusion
Pax Vapor took an already great vape and added everything that was missing.  If you're looking for a sleek, ultra-portable weed vape with a kickass warranty (10 years!) and bulletproof dependability – you've found it. Both the Pax 2 and the Pax 3 will fill those needs. The Pax 3 is a sexy little vape that just works. It's easy to use, easy to hit, easy to pass, and super easy to hide and carry. You can pick one up directly from Pax Labs, or hit up PuffItUp and get a free grinder.
Pax 3 FAQ
Pax 3 vs Smoking – The Pax 3 uses conduction to heat flower (or concentrate) without combusting. Smoke contains carcinogens, by eliminating smoke users are reducing their exposure to carcinogens.
How Pax 3 works – Cannabis is loaded into the oven and heated to produce vapor. The vapor travels through the airway and out of the mouthpiece.
Pax how many hits – This really depends on your taste and vapor preferences. If you stop when things start to get roasty/bitter, you'll be getting 8-12 decent draws. If you don't mind, or even ENJOY the more robust flavors of conduction vapor, you can get 15-25 nice draws with the Pax 3.
Where are Pax vaporizers made? The Pax 3 was designed in San Francisco, CA and manufactured in China.
What are pax skins? – Pax skins are stickers, typically vinyl, used to add a graphic to peoples' Pax 3.
Are pax vapes good? – They are one of the most popular vaporizers in America. Check out our full review here.
Are pax vaporizers odorless – Although vaping out of the Pax is less pungent than sparking up a joint, it still produces a cannabis odor.
Where to buy the Pax 3– Our favorite place to buy a Pax 3 is from Puffitup, but we got ours from Pax Labs.
Which pax 2 mouthpiece is better – I personally like the flat original mouthpiece because it makes the Pax 3 as compact as possible. Troy is a huge fan of the Delta 3D Studios Pax WPA.
What is party mode? – Both the Pax 2 and Pax 3 come with secret modes that enable special features. Party mode is one of these modes. When in party mode the vaporizer will display different LED colors at different speeds. The lip sensing timer is also extended so the vape can be shared among friends.
Pax 3 Gallery