The Pax vaporizer is one of the most popular dry herb vaporizers on the market. The Pax 3 is the third iteration of the Pax vaporizer's bulletproof design. It's a simple-to-use vape with a perfect tiny shape.
I've had my Pax 3 for more than 4 years now. In this video, I follow up on my initial Pax 3 Review and re-review it after a year of heavy use.
This video review of the Pax vape had nearly 1,000,000 views on youtube before they BANNED ME!
Best Place to Buy A Pax 3?
Counterfeit Pax 2 and Pax 3 vaporizers are all over the place. Don't trust eBay or smokeshops without confirming they're an Authorized Pax seller.
I recommend purchasing the Pax 3 directly from Pax. Pax stands behind their vaporizers with a 10-year warranty.
Pax 3 is also available at Planet of the Vapes – a confirmed Pax seller and trusted company.
Is The Pax 3 Worth It?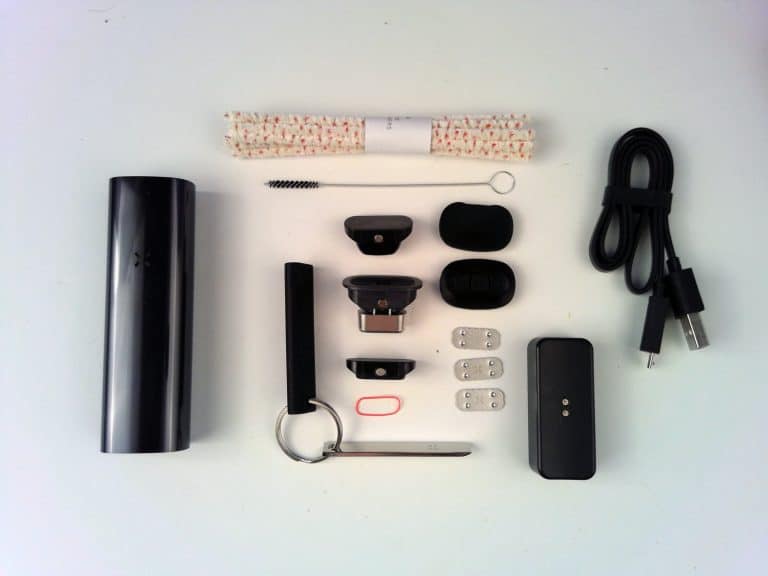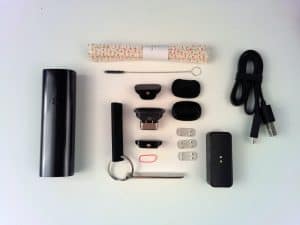 There are very few vapes that are as compact and easy to operate with one hand. If you're on the go the Pax 3 will serve you well.
The compact shape makes the Pax incredibly stealthy and easy to hide. A normal-sized hand can easily wrap around the entire vaporizer to conceal it.
The Pax has a large bowl size, packing up to .5g or as little as .2. The simple interface makes the Pax vape perfect for sharing.
It's worth the money. It's a great product. However, dry herb vapes have become very popular and now there are several vapes better than the Pax 3
The Pax vaporizer is a great first vape.
The vapor from the Pax may taste more familiar to smokers because the Pax uses a simple conduction oven. More advanced vaporizers use improved heating technology that produces a more terpene-rich vapor.
Pax 3 Battery Life – The Pax 3 will vape about 6 to 10 bowls before needing a recharge. That's 17% more battery life than Pax 2. You'll get more bowls per charge if you use the half-pack lid or the Pax Pusher. [more Pax Accessories]
Pax 3 Heat-up Time – The Pax vaporizer is producing vapor in less than 30 seconds. Official heat-up time is 26 seconds on a full charge and slightly slower on a nearly drained battery. It's fast enough to not complain about it and it vibrates to let you know its ready. Nice upgrade!
Pax Vape Taste & Vapor Quality
Vapor from the Pax 3 is smooth and hearty. The first few hits will be rich and bright with terpene tastes. As the 10-minute session progresses the vapor will taste slightly different with each draw.
After a few minutes the vapor will start to taste more robust and earthy, maybe even spicy or fruity depending on your strain.
The vapor from the Pax vape can get pretty dense and potent, especially at higher temp settings, but it's still not smoke. By the end of the session, the vapor is less desirable and sometimes harsh or hot. Some may find enjoyment throughout the entire Pax session.
Some Pax users turn the device on for 3 or 4 hits and then turn it off, saving the rest for later. This isn't optimal for effect or for flavor, but for social anxiety it's perfect. Carrying the Pax vape around with vaped weed in it will smell very strong. See our recommended Pax accessories to find solutions to the stink.
Is the Pax 3 Right For You?
The Pax 3 remains a great dry herb vape for stealthy on-the-go users. It's easy to use and perfect for sharing. The Pax is extremely rugged and durable with an extremely simple and elegant interface. The Pax 3 comes with a 10-year warranty and is available in six different colors and finishes.
If you need a vape that looks like a lipstick or a USB battery pack and can vape enough to share with 2 or 3, the Pax 3 and even the Pax 2 should definitely be on your consideration list.
If you're looking to become a full-time vape user and will be vaping your marijuana at home, there are better dry herb vapes than the Pax.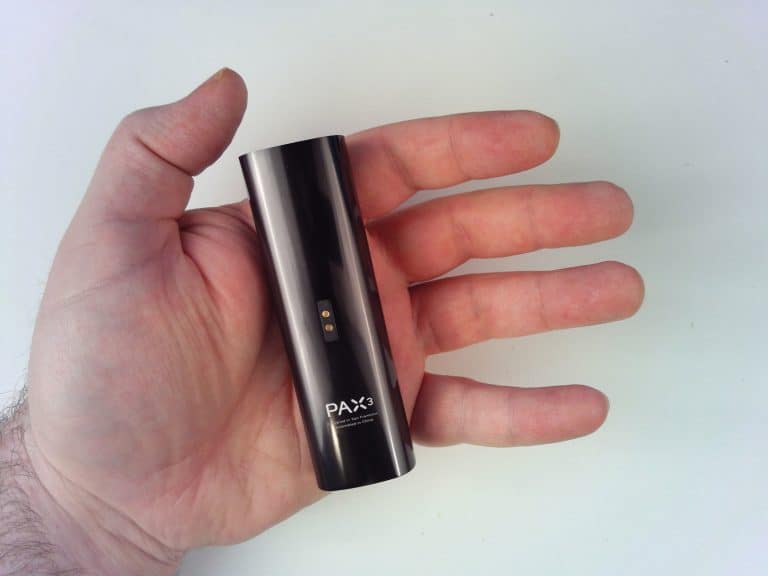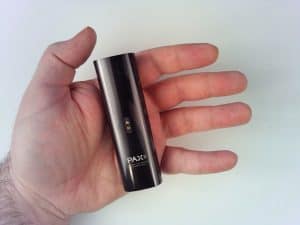 The Pax 2 was typically touted as the "Best Portable Vaporizer" and the "King of Weed Vapes" by mainstream media in their Pax reviews. The Pax 2 is certainly a great vape, and its immense popularity helped spread awareness about cannabis vaporizers.
The Pax 3 and the Pax 2 are essentially the same vaporizers. But the Pax 3 has *smart* features to improve battery life and adjust vape temps.
The Pax 2 is on my list of Best Budget Vapes and is more popular than the Pax 3. Pax Labs has reduced the warranty of the Pax 2 from 10 years to 2.
Pax 3 vs Pax 2: Pax 3 Exclusive Features
faster heating – The Pax 3 heats up in about 15 seconds, compared to 45 seconds for the Pax 2.
haptic feedback – is so soft and nice. perfect.
temperature customization, via a Bluetooth-connected mobile app
bigger battery (3500mAh on Pax 3 vs 3000mAh on Pax 2)
idle cooldown, to save your herb
concentrate oven (in the full bundle)
half pack oven (available to purchase as an accessory for Pax 2 owners)
Is it worth upgrading from Pax 2 to Pax 3? If you already have the Pax 2, it's not worth upgrading unless you absolutely need the haptic feedback and precise temperature control. It would be a dick move for Pax to choose not to sell the concentrate oven separately.
My Advice
If you know you want a Pax vape but are on the fence about the 2 or 3 – stick to the Pax 2.
Save $50 bucks and spend it on a handful of kickass Pax accessories or an eighth of weed.
If you think the faster heating, smart features, and concentrate oven might be worth it, watch my Pax 3 review video to see it meets your expectations. The 2022 wax vape market is a lot better than it was 4 years ago and you're much better off getting a dedicated wax pen or e-rig if you have access to concentrates.
Pax 3 Features Worth Writing About
Haptic Feedback (Vibration) – Vibration is a needed luxury these days. The Pax 3 features a very mellow vibration when the bowl is ready to go, as well as when the device turns on or off.
The vibe itself is tuned perfectly. It's not obnoxious like cheap vapes and old cell phones. The way the vibration tapers on and off almost makes it feel aware and alive.
New Accessories – I like that it comes with a bunch of nice shit. That makes me feel better about shelling out $250 bucks on a basic conduction vaporizer in 2018. The included pipe cleaners are my favorite style and I always have stock of them. The brush is actually nice, too.
Half-Pack Lid – The half-pack lid works like the pax-pusher, but without the improved airflow. This lid will cut your bowl in half – from .4g to .2g. It also vapes more evenly with the half-pack lid! Great for quick lunchtime lifts and more sensitive dosing.
Concentrate Insert – I'm not a big fan of the Pax 3 Concentrate Insert. It produces mediocre vapor that is not as satisfying or as flavorful as your wax deserves. The concentrate insert is not worth it.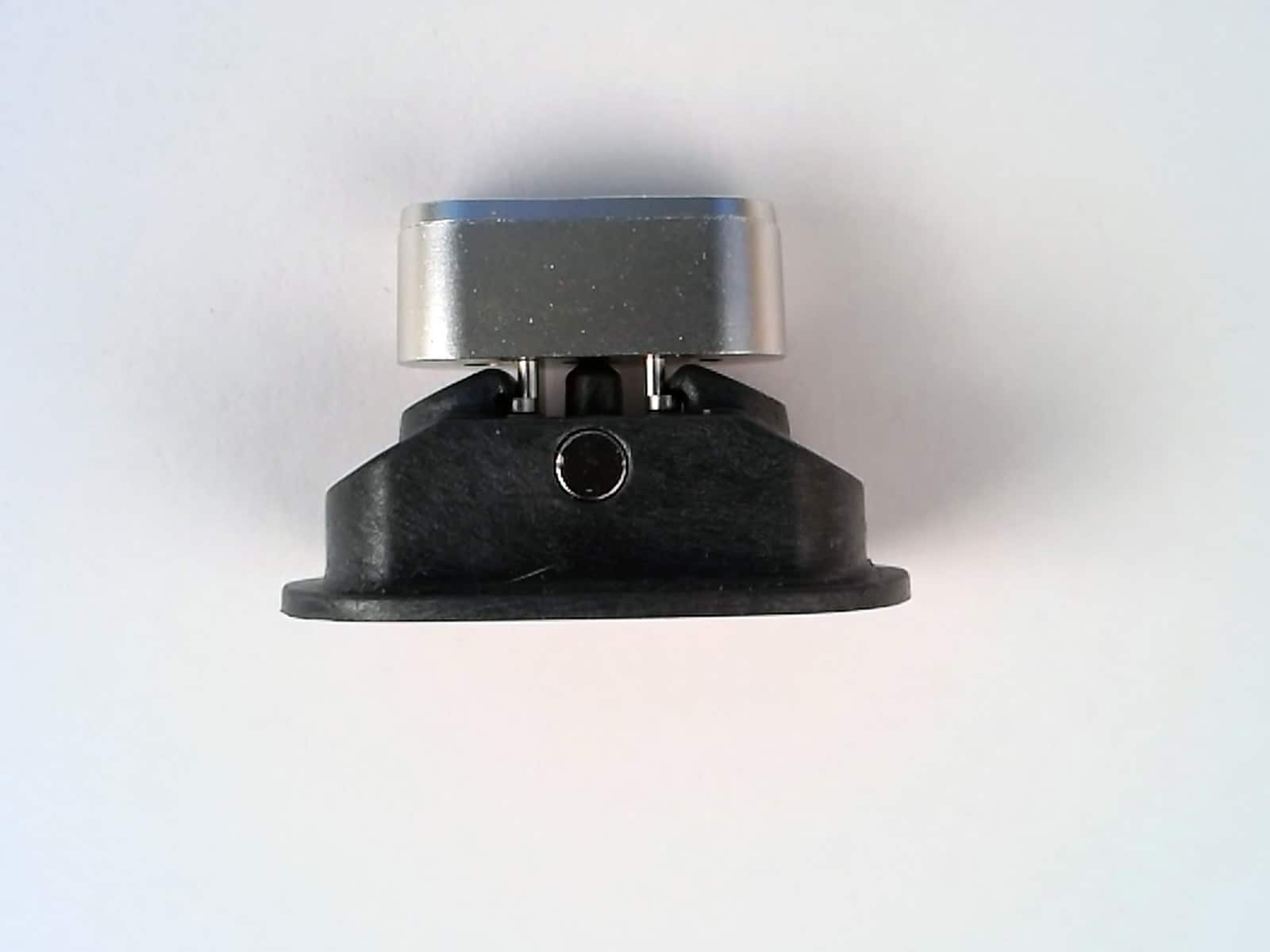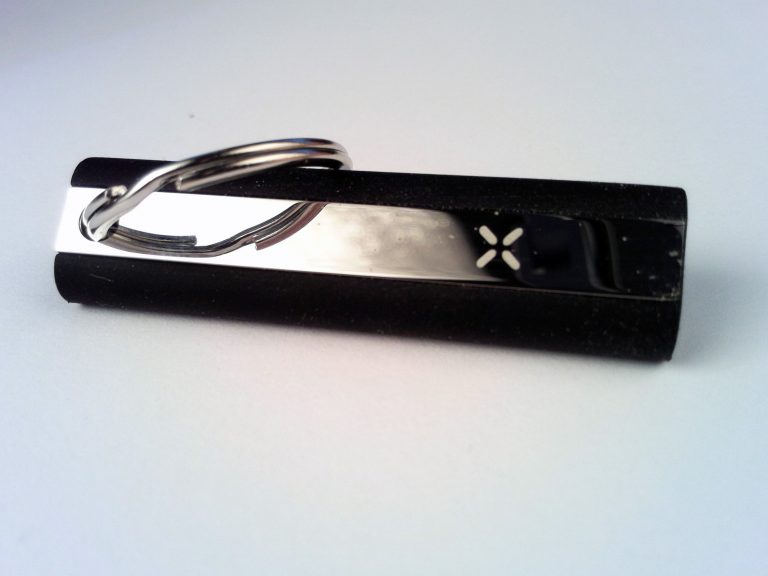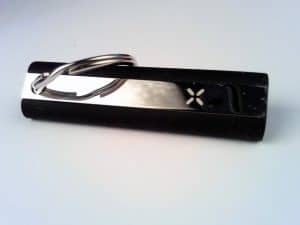 Pax  Keychain / Loading Tool – This is actually a pretty bitchin' little tool. The metal spine removes from the black silicone and works great for digging out the spent Pax bowl. While joined it works perfectly for packing a fresh bowl nice and tight.
Exact Temp Control – While it's not super accurate or overly consistent, the exact temp control of the Pax 3 is nice to have. You can tune your high with specific strain and temperature combinations.
A test session at 364 had a few swings all the way up to 385F but mostly stayed within 10 degrees of target temp.
Pax 3 Vapor Quality & Flavor
For its size, the Pax 3 does a pretty good job with vapor. It's not the best vapor, it's not the smoothest or the coolest, and it's definitely not the tastiest. No one buys a Pax for its vapor. The Pax fits in the palm of your hand, you shouldn't be expecting Volcano-like results. The vapor path is stainless steel, and it's short.
Pax 3 Build Quality
The Pax 3 is built like a tank, just like the Pax 2. It's a solid little device. Both my Pax 2 and Pax 3 continue to serve, even after being dropped on the pavement, tumbled down a flight of stairs, and slammed in a car door (in a hoodie pocket.) Its outer shell is metal, and it's quite sturdy. The finish on the Pax 3 is glossy, whereas the finish on the Pax 2 is more of a brushed look. I haven't noticed any issues with scratches or marks.
Using the Pax 3
The Pax 3 is simple to use. Turn the unit on/off by pressing the center of the mouthpiece.  Change the temp by holding that same button for a couple of seconds, and tapping it to cycle through the 4 heat cycles. The little clover/flower LEDs will indicate the different heat settings. The Pax 3 oven holds .2g with the half-pack oven lid and .4g with the normal oven lid. The Pax 3 works best with a medium/fine grind packed a bit tight. Pack too tight and airflow sucks, pack too loose and it doesn't vape evenly. It's easy to figure out, though.
Pax Vapor App

Of course, there's an app for that. The Pax 3 app allows you to customize your color theme, precise vaping temps, and active games do more than just control the temperatures; it also adds several modes to the vape.  The four modes the app unlocks are:
Boost Mode – The boost mode downplays the auto cool feature allowing the bowl to run hotter with minimal heat loss between hits. This mode comes in handy when using the Pax 3 with a bong, although it doesn't prevent the Pax from falling asleep. This feature also comes in handy when vaping concentrates or want to consume a bowl real quick.
Efficiency Mode – This mode will increase the temperature of your oven throughout your session. If you hate leaving half-finished bowls then this vape mode is for you.
Stealth Mode – This mode is almost identical to the stealth mode featured with the Boundless CF. Using stealth mode shuts off the lights on the Pax 3 along with cooling the unit faster.
Flavor Mode – This mode is the opposite of boost mode. When using this mode the Pax 3 will only heat up when actually taking a draw. If you're looking for giant vapor clouds this mode isn't for you, but if you're looking to get the maximum flavor out of your weed this will quickly become your favorite mode.
Pax Vapor Mode Reality – If you turn on the vape and hit it continually throughout the session, there are not a lot of noticeable differences in the modes. However, they're certainly useful for concentrates, groups, lightweights, etc.
Pax Vape Maintenance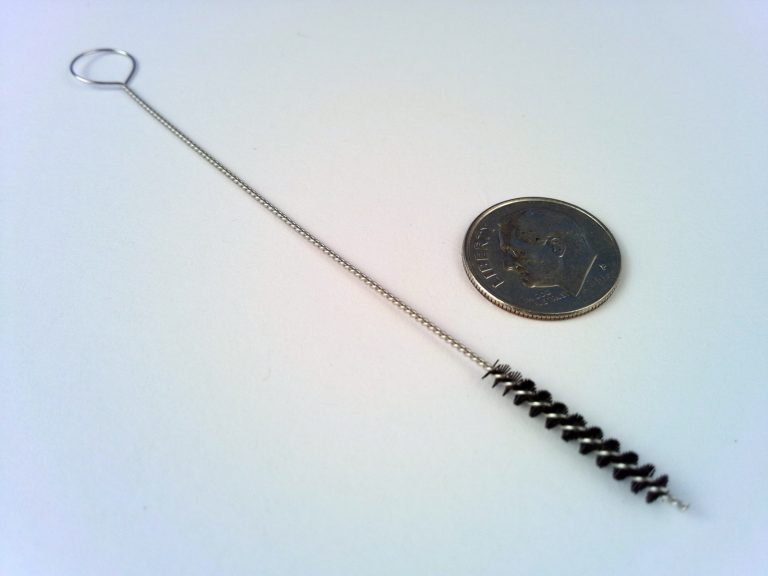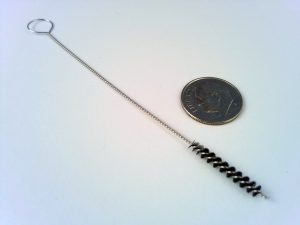 To get the most out of the Pax 3 it's best to clean the unit after 9-10 sessions. The unit starts to generate significantly more draw resistance and stink if you do not keep it clean. When using the concentrate insert, the Pax 3 tends to get dirtier faster especially around the mouthpiece and air pathway. The good news, though, wax and oil are easier to clean than dry herbs.
The Pax 3 is just as easy to clean as the Pax 2 was. The loading tool that's included with the vape helps keep the bowl area tidy between deep cleanings. We were able to get our Pax 3 pretty clean using a standard alcohol wipe in under 60 seconds. Deeper cleaning can be achieved fairly painlessly.
Conclusion
Pax Vapor took an already great vape and added everything that was missing. If you're looking for a sleek, ultra-portable weed vape with a kickass warranty (10 years!) and bulletproof dependability – you've found it. Both the Pax 2 and the Pax 3 will fill those needs. The Pax 3 is a sexy little vape that just works. It's easy to use, easy to hit, easy to pass, and super easy to hide and carry. You can pick one up directly from Pax Labs, or hit up PuffItUp and get a free grinder.
The Pax 3 is far from my favorite dry herb vape – but I'm a full-time vape user and I prefer a fluffier, cloudier vape experience. My daily driver is the Mighty vaporizer.
Pax 3 FAQ
Pax 3 vs Smoking – Pax 3 uses conduction to heat marijuana without combusting. Smoke contains carcinogens, and by eliminating smoke users are reducing their exposure to carcinogens. Vaporizing cannabis extracts 75% of the THC and cannabinoids without any of the toxins. Smoking destroys more than 70% of the THC and cannabinoids. Vaping gets you higher off less material.
How Pax 3 works – Cannabis is loaded into the oven and heated to produce vapor. The vapor travels through the airway and out of the mouthpiece.
How many hits will the Pax give?– This really depends on your taste and vapor preferences. If you stop when things start to get toasty/bitter, you'll be getting 8-12 decent draws. If you don't mind, or even ENJOY the more robust flavors of conduction vapor, you can get 15-25 nice draws with the Pax 3.
Where are Pax vaporizers made? The Pax 3 was designed in San Francisco, CA, and manufactured in China.
What are Pax skins? – Pax skins are stickers, typically vinyl, used to add a graphic to peoples' Pax 3. There are a shit ton of cool ones on Amazon.
Are pax vapes good? – They are one of the most popular vaporizers in America. Check out our full review here.
Are pax vaporizers odorless – Although vaping out of the Pax is less pungent than sparking up a joint, it still produces a cannabis odor. To completely eliminate odor, pick up a smoke buddy.
What is party mode? – Both the Pax 2 and Pax 3 come with secret modes that enable special features. Party mode is one of these modes. When in party mode the vaporizer will display different LED colors at different speeds. The lip sensing timer is also extended so the vape can be shared among friends.
Pax 3 Gallery