Where to Buy Cheap Bongs Online
A lot has changed since I first wrote about the cheap bongs from DHgate and other Chinese sellers!
There are still some nice finds on DHgate, but many of the more talented glass blowers now sell directly to online head shops and distributors.
Here are my favorite options for cheap bongs!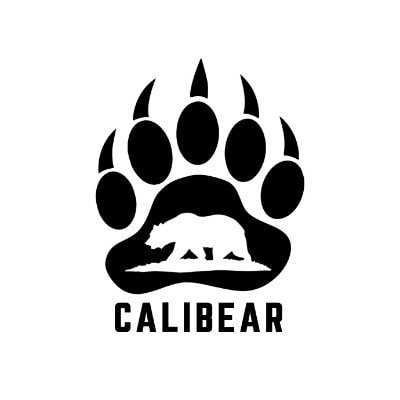 CaliBear Glass
CaliBear was one of the first online headshops to connect directly to Chinese glassblowers to bring their high-quality cheap bongs to the online market.
CaliBear sells the Straight Fab Egg that I've been using in my videos and streams since 2017.
Inhalco Import Bongs
Inhalco has a massive selection of affordable glassware and bargain bongs.
They import glass and perform their own quality assurance so you don't have to.
They also sell the Straight Fab bong that I always use!
Grav Labs
Grav bongs aren't as cheap as some of the other options, but their pieces do tend to be higher quality and Grav is a respected bong brand.
Grav Labs and Jane West collaborated on a series of badass bongs too!
ThickAssGlass
Thick Ass Glass provides an extensive array of high-grade, budget-friendly glass water pipes and dab rigs. Their online store offers a wide selection of glass bongs, including oil rigs, down stems, bubblers, and ash catchers.
Everything 420
This is another HUGE online headshop. Their selection of bongs and bubblers is massive and their prices seem pretty good for the most part. 
Everything420 has been selling cheap bongs online since 2017.
DankStop Bong Shop
DankStop sells more than just cheap bongs! They're a full-blown online headshop with a lot of other smoking accessories. Most of their prices seem good, but it's best to cross-compare prices to make sure you're not overpaying!
Reddit & Community Resources for China Glass & Cheap Bongs
Stoners love affordable smoking accessories and the scene is always shifting. The cannabis community has a few great social hubs for discussing imported bongs and researching buying options. The best source of discussion and information is r/chinaglass.  This Reddit community is ripe with enthusiasts and glass resellers who have a deeper understanding of imported glass.
The 420vapezone Discord has a fair share of frugalists and glass experts as well!
Are you looking for some new bongs, but are on a budget? I got all 3 of these bongs for less than $150!
Where to Buy Cheap Bongs
Affordable Glass Accessories
Other great glass stores
Straight Fab Egg
CCG Straight Fab Egg: $33-$39
I got this one from a seller called Clean Clear Glass at DH Gate, and this is a straight fab egg. It's the fab egg style, but it's a straights. It's got … The air path here is actually inside two layers of glass. I can put my tweezers in through here. It's a pretty cool piece. It's got a really tight air flow. It's got a 14 millimeter male input and a seed of life percolated. It's got a 14 millimeter dropdown with a 6 millimeter quartz banger on here. This quartz banger is 6 millimeter. Fucking love it. It was $13.00. I'm going to heat it up and we're going to do some dabs. This 6 millimeter banger holds heat really, really well. It has a ton of thermal mass. I've pushed about six or seven grams of crumble and shatter through it in the last week or two. I really like the way it performs. It holds a ton of heat. With the super thick side wall I can actually do two dabs on it. I can do one dab on one side, and the first dab is a little more of a hot dab, and then I can do a second dab which ends up being a little more of low temp dab, but still very thorough. Watch.
All right, so first dab, this is actually a pretty big. It's been 50 seconds since I pulled the torch. First dab, cheers. Very nice. Dab number two. Woo, holy shit. Got a little bit of the dab sweats going after that one. This is the straight fab egg from Clean Clear Glass … Holy shit … With the 6 millimeter quartz banger from [Hyman 00:03:29] Quartz. The quartz banger is $13.00. The straight gab egg is $53.00. I think the dropdown was like $2.00. Great combo, great little dab rig. Double dabs, love it.
Regular Fab Egg
CCG Fab Egg: $49.01-$165.59
All right, the second piece I got is the regular fab egg. There's a few different versions of these, some that say 420, some that say Mothership. The real thing, like if you buy the one from the Mothership company, it's like $3,000.00. I love supporting artists and all, but Troy can't afford a $3,000.00 bong. Not at the rate that I break bongs. I get these monitors that swing around all the time. No go for bongs at desks, let me tell you that. Holy shit, that double dab … One dab is plenty, usually, but doing two in a row, it's like the double tap. I could have made this an episode of getting high with vapes. Who knew?
All right, so the fab egg, this one also has the seed of life perc. You can get this bong from Clean Clear Glass with a few different percs. All right, so the fab egg pulls like a dream. It's got a great, great chug. It's not chuggy, but it's not … There's just enough turbulence to let you know that you're pulling through a bong, but it's not like super chuggy. All right, I'm going to hit this fab egg with the grasshopper. This is a key lime pie that I have ground up here. This grasshopper has been working for one year now, without any issues. I have three, and this one has been good to go for a year. Cheers. Very tasty. I actually like to hit the grasshopper a tall beaker bong, which I don't have anymore because somebody fucking broke it. I like taking a real slow hit with the grasshopper, kind of stacking it up and then clearing it. The egg doesn't really do that. The egg is more just to kind of hit it and then clear it at the end. You might be able to stack it a little bit. Let me try.
My lungs are telling my brain, "No." They're like, "Mother fucker." Ugh, I'm sorry. I'm sorry lungs. I think that was just a lot of damn vapor, and I'm still suffering from that first dab was pretty fucking hot. Woo. All right, grasshopper, let's finish this bowl through the fab egg. I always wanted an egg, and I could never afford it. Of course, not the real one. Fuck, yeah, man. $50.00, it's a sweet little rig. It's got a nice, thick base. It's easy to grip. It's kind of fun to grip, actually. It feels like it's a fucking challis or, I don't know. Fun to hit. I wish it had an 18 millimeter joint, though. I prefer 18 millimeter. Cheers. Woops. Cheers. All right, the grasshopper's spent. That was nice. That was a nice … That was a nice bowl with the grasshopper. This is a [Sativa 00:08:34], though. I can tell because that was a lot of damn sativa with those two dabs. Hot dab. All right, here's the fab egg from Clean Clear Glass with the seed of life perc. Pretty sweet. I got it for $53.00, shipped from China. Link in the description for this one, if you want it.
CCG Matrix Perc Bubbler
CCG Matrix Bubbler: $33-$39
All right, this last piece is another one from Clean Clear Glass. It's just a scientific rig with a Matrix perc. It's pretty simple, just a nice, thick can. It's really thick. It's thicker than the egg. The base is really thick. It's got a really nice oomph to it. The sidecar … Sidecar? Mouthpiece feels pretty secure. I've picked it up by it. I wouldn't be too rough with it, but it feels really nice. It feels better than other cheap Chinese pieces. This is $30.00. I bought this piece for chilling on the couch with a Mighty or a [inaudible 00:09:57]. It's got an 18-millimeter male, so you can get your finger stuck in there, which I don't recommend doing. Since my Mighty is still at [inaudible 00:10:10], seriously, it's been a month, I'm going to be using the Bong CFX, which I think is on. And, oh shit, I need to load it. Hang on. I'm high on sativa. That's 1:25 AM. I don't want to be on a sativa high. How about a cookie monster high? That sounds much better. That sounds like an indica. Smells like a hybrid. Okay, smells fruity. This grinder is the Super Weapon II from Interplanetary Development. There's alike for the grinder and all of this shit in the description, including this little scooper. Isn't this fucking thing so cute? This is from [inaudible 00:11:11] Studios.
All right, scoops, little scoops of happiness go into the CFX. Are you counting them? All right, I forgot to count. That's pretty nice. Felt like, I don't know, six? Six scoops, maybe? Found this water pipe adapter. It's nice because it fits 14 or 18-millimeter male or female. All right, let's turn this bad boy on. Man, I've had this thing for a long time. It feels like I've had this thing for two years, and it's still a champ. Still works like a boss. In 20 seconds it's already heated up to like 430. I've never had it serviced, and I've been using it. Cheers, man. This is … Whatever, all that shit that I just said. Woo. This thing is very throaty. Ooh. Oh, man. CFX fucking rips through the water. I'm going to go off in the corner and finish off this bowl, and then we'll closeout.
The thing about the CFX, it just goes on forever with the vapor. I actually extended the session. I did the whole first session at 430, and then I extended it again because it still actually tasted pretty good. A lot of people don't go that far with their ABV, but with this level of conduction and a little bit of added convection, I actually like the flavor. I usually go pretty dark with the ABV … With the CFX at night. During the daytime, I don't. But right now, after those first two sativa dabs, and the grasshopper sativa bowl, I feel okay going with the high temp extended session on an indica. Yeah, it's working. I feel calmer now. That's pretty cool. I feel calmer now than I did at the start of that session. I'm definitely higher. I'm very not low at the moment. That was a great session, and this is a nice piece. I really can't wait to get the Mighty back so I can put the Mighty on this motherfucker. God damn, that store needs to give me my Mighty back.
What's up, guys. It's Troy with 420vapezone.com. I picked up these three bongs form dhgate.com. They're all made in China, and they're all made from reputable sellers. I've done some research, I figured out there are some sellers on DH Gate where you can buy these quality pieces for about $30.00 – $50.00. A lot of these pieces are the same ones that glass shops will import in bulk and sell these for $100.00 online. If you can get it cheaper buying it directly from China, rather than paying for a margin and somebody else's profit, more power to you. I put some links down in the description in case you want to check out any of these pieces. I found all of these pieces via the sub-Reddit China Glass. Those guys are experts. Those guys buy a lot of pieces and they all discuss which ones are their favorites. Let's go ahead and get these pieces sampled. I'm going to set these off to the side first.
Gentlemen and ladies, I am high as balls, and it is time to wrap this shit up. Remember to support your local glass artists, especially the ones that are active in the community and doing cool shit. Those guys are awesome. I also have American Glass, just not a lot of it because it's too expensive, yo.
Remember to follow me
Instagram — @420VapeZone
Twitter — @420VapeZone
Facebook — @420VapeZone
All right, thanks again for watching, and subscribing. I'm out!