My favorite thing about October is officially THIS. Dynavap is releasing 3 new colors of their popular thermal extraction device, the Dynavap Vapcap M.
1:36 – Actual Unboxing
2:30 – Azurium Blue Dynavap M
4:20 – Packing & Vaping Azurium
5:15 – Still Blue after vaping
5:45 – Orion Induction Heater
6:20 – Still Blue after Induction
7:00 – Brilliant Debowler Decapper
8:05 – Azurium in the Drill
9:25 – Azurium vs Blazer BigShot
10:30 – 2020 RosiuM
11:50 – 2020 PhantoM
13:30 – Azurium vs Blazer Rount 2
This year's new colors bring a new exciting twist to the Dynavap world of customizable vaporizers – Perma Thermo Chroma Canvas. That little tongue twister is the technology behind the customizable color-changing Azurium.
The new colors are officially available Thursday, October 15th. If you're on their email list, you can likely pre-order now!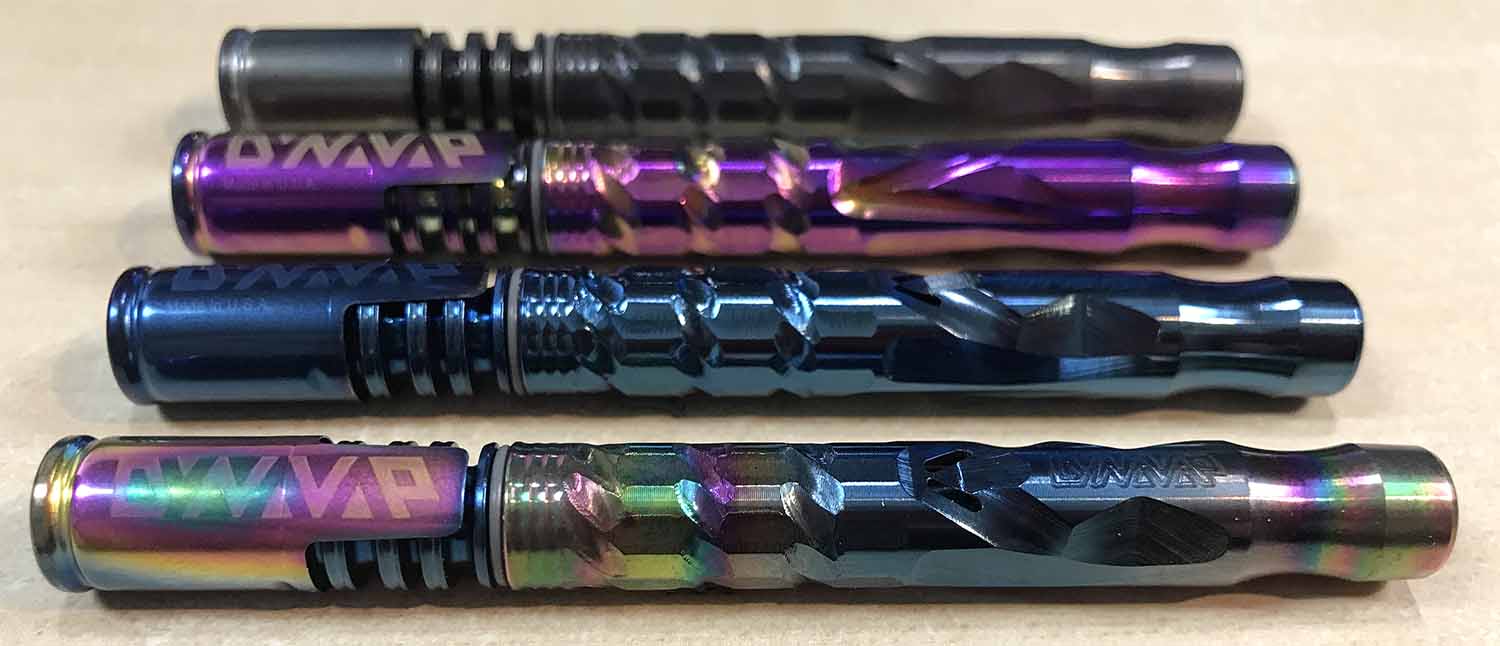 Azurium Dynavap Vapcap M – Customizable Color-Changing
The Azurium Blue Dynavap Vapcap M is a blank canvas just waiting for your artistic touch.
Take a torch to your Azurium tip, stem, or condenser and the heat will turn the beautiful blue into shades of purple, green, pink, and golden yellow.
There's no going back to blue after heating up the Perma Thermo Chroma Canvas.
Strip down your Azurium Vapcap so you don't melt your o-rings first though.
The finish of the Dynavap Azurium cap will fade or wear overtime, but the stem should be good to go.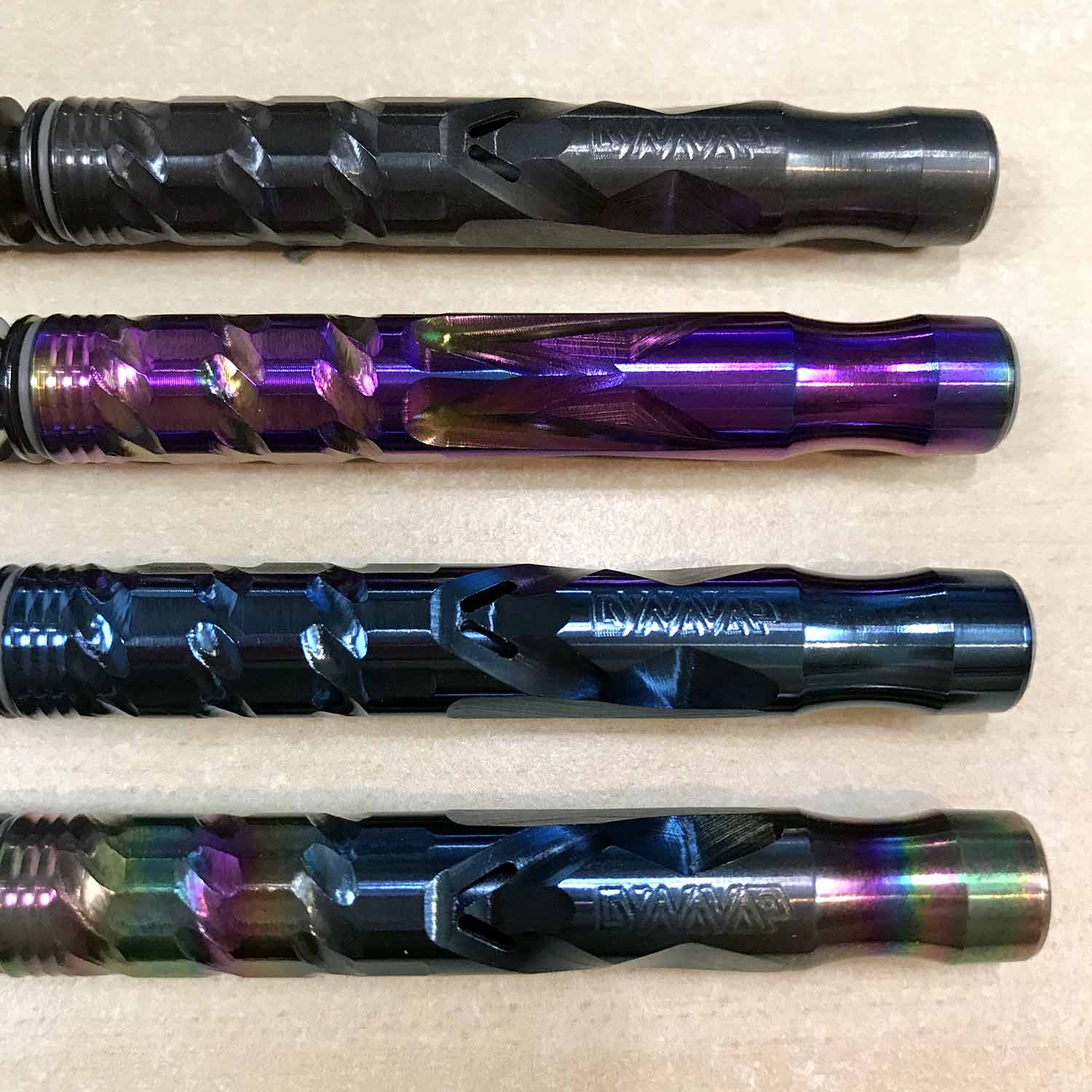 2020 Dynavap Rosium
The Rosium debuted in 2019 and immediately won the hearts of many.
Returning in 2020 with even darker shades of pink and brighter shades of gold underneath, the Rosium brings the BLING to the Dynavap lineup.
The Rosium cap is susceptible to over-heating and will fade or discolor over time. Consider it a journey.
2020 Phantom
Ben Affleck was the bomb in Phantoms, so of course Dynavap will bring back the PhantoM for 2020.
Last year's Phantom was grey and matte finished. It wasn't sandblasted, but it felt similar to the sandblasted Ms that Dynavap put out years ago.
The 2020 Dynavap PhantoM is more of a gun-metal gray or a nickel finish. It's sleek and dark without losing the shine and shimmer – perfect for the contoured edges of the 2020 M.