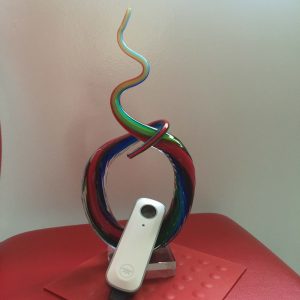 Okay this literally just happened to me… after googling this issue I couldn't find anything about this so I decided to write up a quick guide. It's Friday night and after a long week I just wanted to sit down and get a lil high. Packed my trusty Firefly 2 and when I held the buttons on the Firefly 2 it wouldn't heat up.
Charge It
Let's get the most obvious possible solution out of the way. Make sure your FF2 is fully charged.
Troubleshoot Via The App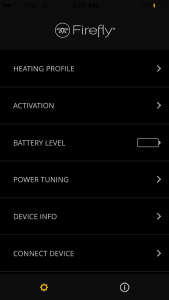 If you haven't already downloaded the app please do so. Fire the application up and make sure the vape is connected by turning on the bluetooth of your phone. Next up check the battery level of your vape and make sure it's charged.
If all this failed to fix the vape the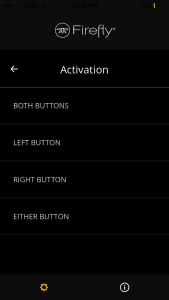 next step is to click the activation tab. This tab lets you confirm which buttons on the vape will activate it. The default setting is set to "Both Buttons"  switch to any of the other 3 options and the light on your FF2 should turn on briefly. If the light turned on but the unit still wont power on then you still have hope! Simply turn it over and remove the battery and put it back in. I don't know how or why this fixes the issue, but it worked for me.
Warranty
If none of the tips above resolved your issue don't give up hope. Firefly offers a 2-year limited warranty on their unit. Like any other warranty they will cover manufacturer defects excluding user error (such as dropping it or misusing it in anyway). Reach out to Firefly by emailing support@thefirefly.com.
**If after sending your unit to Firefly they determine the unit was fine and contained no defect… you will be charged a $30 service fee. If a manufacturer defect is found then your unit will be fixed or replaced at no cost.