The ball-vape revolution continues with this next installment from Old Head Trading Company.
The Freight Train is the latest hard-hitting desktop vaporizer. It's designed to thermally extract THC and cannabinoids from dry cannabis without any smoke or combustion.
The Freight Train is a Titanium "engine" filled with 3mm ruby spheres. Approximately 100 ruby balls convert the heat from the PID-controlled coil to hot convection air as you and your bong suck air through it.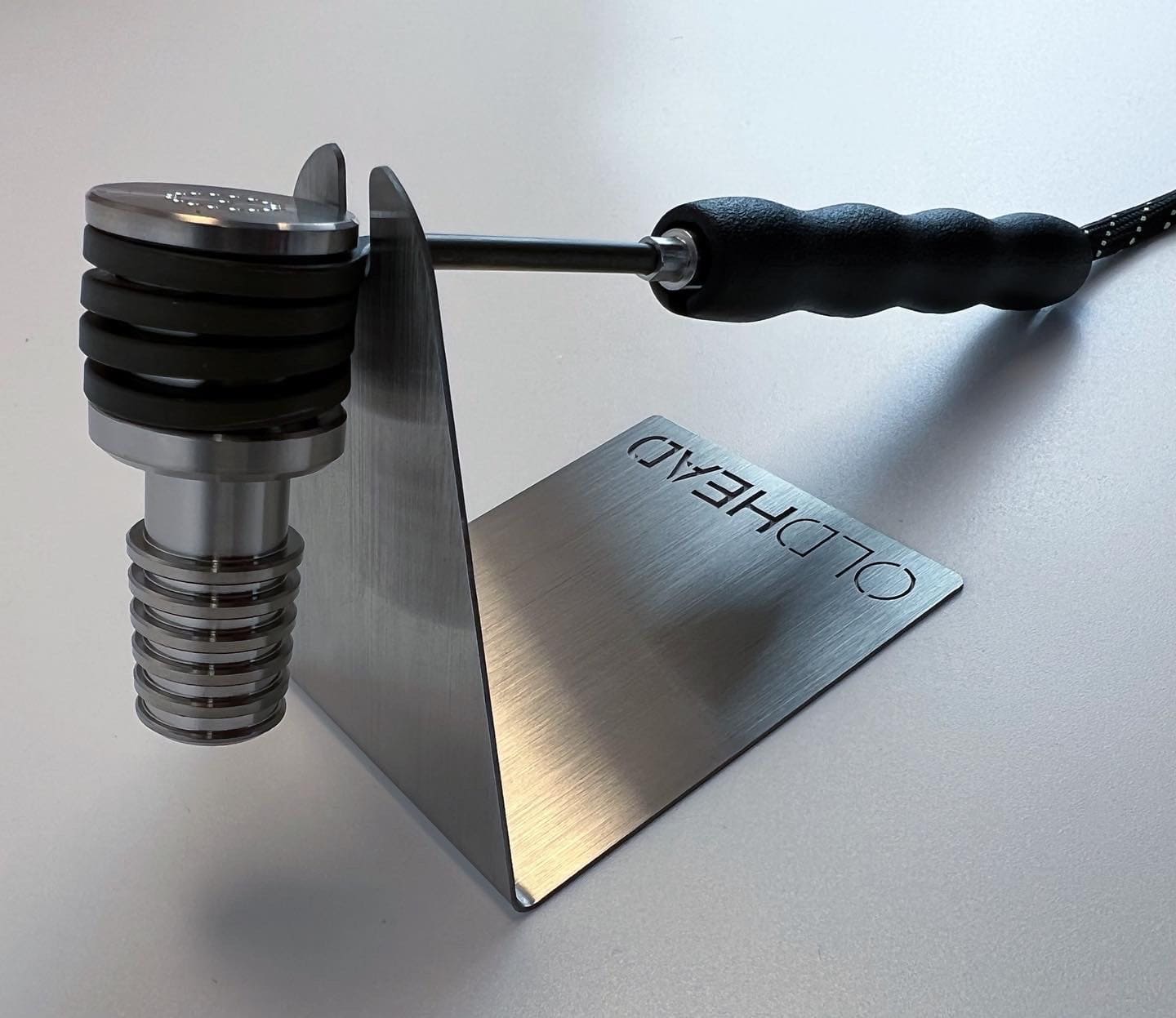 The Freight Train from Old head replaces their previous dry herb vaporizer, the Hot Rod.
The Freight Train performs similarly to the Hot Rod, delivering full tasty terps at lower temps and lower speed draws and unleashing pure power and hard-hitting vapor at higher temps and faster draws.
The Old Head Freight Train comes with everything installed and ready to go. The kit includes the head, coil, handle, balls, stand, bowl, controller, and extra screens.
At a glance, it's comparable to many other ball vapes and more testing is needed to describe more vape comparisons. Hit me up in the discord if you have questions or comments