Grinders for Life has held the title of Best Weed Grinder for 3 years with their Brilliant Cut Grinder.
The threadless design never jams and never needs cleaning. 
Available in 2 sizes, 3 grind consistencies, and 11 beautiful color options, there isn't a lot of room for improvement with the Brilliant Cut.
"Hold my vape" says Grinders for Life, as they blow everyone away with the most beautiful Stainless Steel weed grinder anyone has ever seen!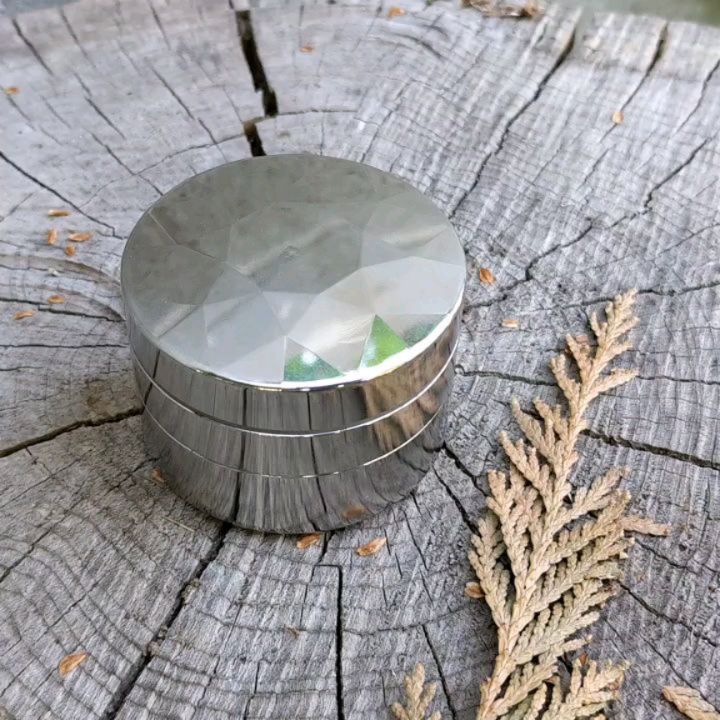 Unforgettable Finesse: Flawlessly Ferrous
The Stainless BCG is crowned with that famous faceted gem-cut top that we're all infatuated with. This new polished Stainless Steel version promises to deliver the same fabulous function that we've all grown to trust.
IT'S SO SHINY!!!!!!!!!!!11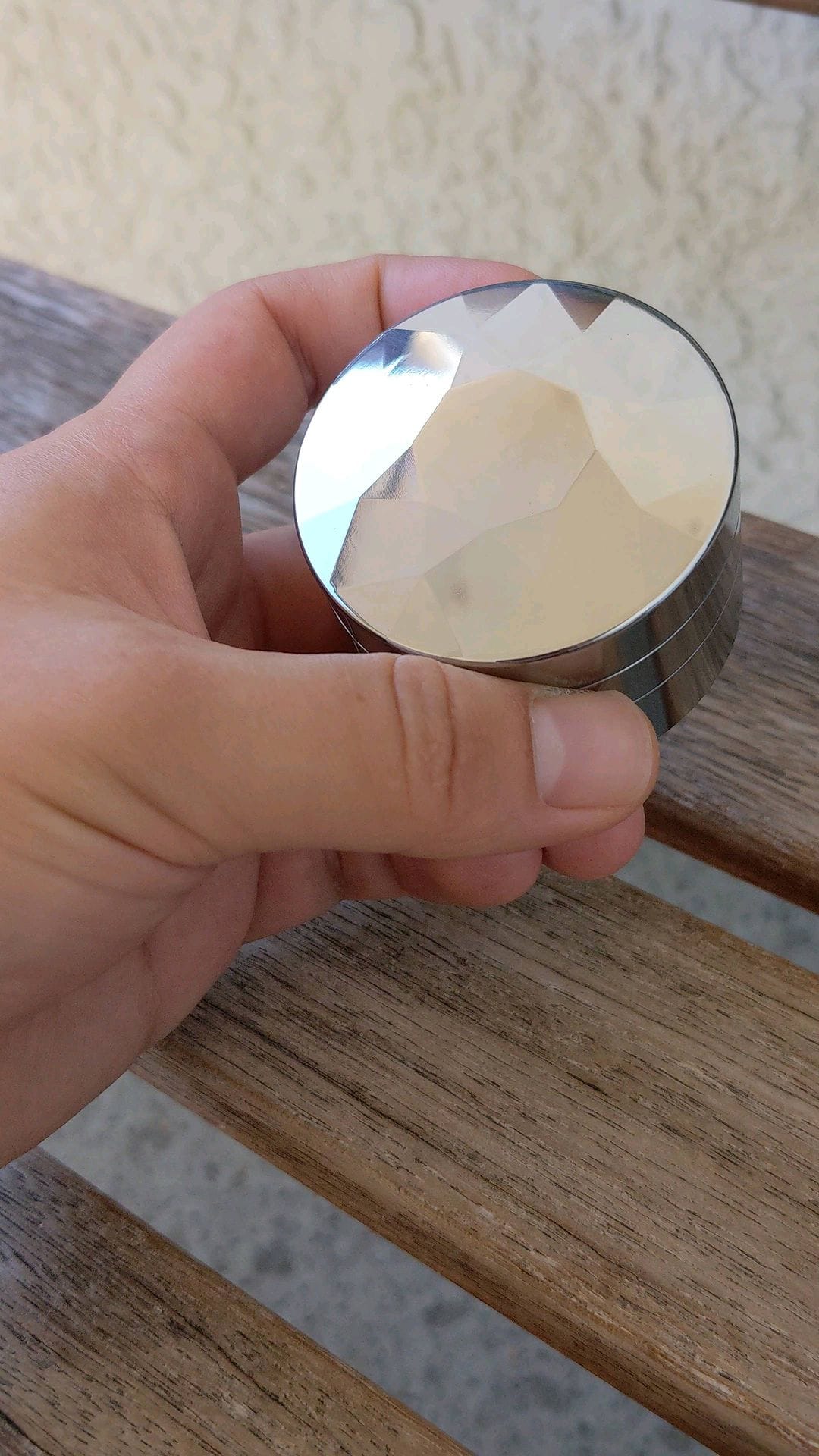 The stainless steel upgrade looks great, but they're not just about good looks!
Stainless Steel is much harder than Aluminum and should never dent, ding, or scratch. 
Aluminum grinders are softer than stainless steel and can be prone to damage if not treated properly.
Stainless Steel weed grinders cannot be anodized the same way aluminum grinders are, so the color options with stainless will be much more limited.
As of October 6, 2022 – I do not have this grinder yet and cannot speak of its function. The above images were released by Grinders for Life's Instagram.