The Yocan Evolve XL is a monster of a wax vape! This vape offers massive hits at a price point your wallet will love: available for $59.99. If you wallet is fat check out my Puffco Proxy Review. This vape has 4 coils arranged in a box format. With Its magnetic cap, it's capable of massive dabs. It functions well and is a very nice feature. Overall it's well made.
Unboxing The Yocan Evolve Plus XL
Cool Box
USB Cable
Lanyard (to wear the vape around your neck)
Dab Tool – Scooper/Poker
1x Extra Coil
Features – Yocan Evolve XL
Magnetic Lid – Rarely do vaporizers get a lid that secures into place as flawlessly as this
4x Coils – The coils are both a pro & con, I'll dedicate a full section to the coils below
Instant Heat Up – From the time you hit the power and place the vape to your lips you can already start taking draws. Doesn't get more instant of a heat up than that!
MASSIVE vapor production – The 4 coils are definitely effective of producing huge clouds
Hidden stash spot – This is my favorite feature of the vape. There's a detachable container located on the bottom of the vape. I'm able to load a full gram of concentrate in it.
$50 Price Point – At $59.99 this vape is definitely a good value
How to Load Yocan Evolve XL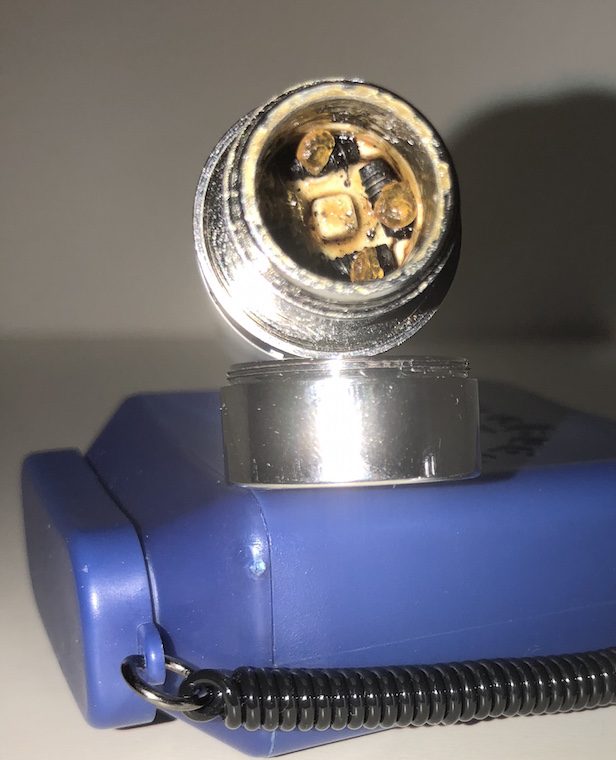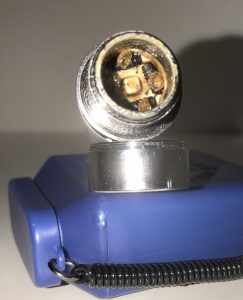 This could be a little confusing to load at first. My initial reaction was to place a glob directly on the center column between all the coils. This turned out to be a complete failure! To achieve the best-tasting vapor and highest performance out of this vape you will need to load all four coils evenly.
I like to roll a piece of concentrate into about the thickness of rice. You can either roll the 4 pieces into little balls, one for each coil, or you can leave them as is. Place one piece of concentrate per coil and enjoy!
Is the Yocan Evolve XL A Good Vape?
My favorite thing about the Yocan Evolve XL is the fact that I can pack 4 rice-sized dabs on the coils and hit it twice a day for 4-5 days without having to repack it!
If you're puffing on this vaporizer here and there like it's an on-demand vaporizer. It will have pretty decent battery life. I've literally gone a week without charging it just hitting it once or twice a day.
One area this vape could be improved on is having some kind of battery indicator. Having an LED or diode indicate when the battery life is below 20% battery would have been nice.
Yocan Evolve XL Canada
If you're looking for where to buy a Yocan Evolve XL in Canada? Your best bet is to visit the following Canadian Retailer.