In this video, I pack head-to-head vape bowls of Blueberry Kush and sit down to discuss the vapor and performance differences between the new Mighty+ and my 4-year-old Mighty OG.
Is Mighty+ Vapor BETTER THAN the OG Mighty Vapor?
In my side-by-side comparisons, the vapor from the Mighty+ and the original Mighty is pretty much identical.
While the bowl surface of the Mighty+ is ceramic coated and the original Mighty is straight Aluminum, the material difference alone doesn't seem to dramatically impact the flavor or thermal performance.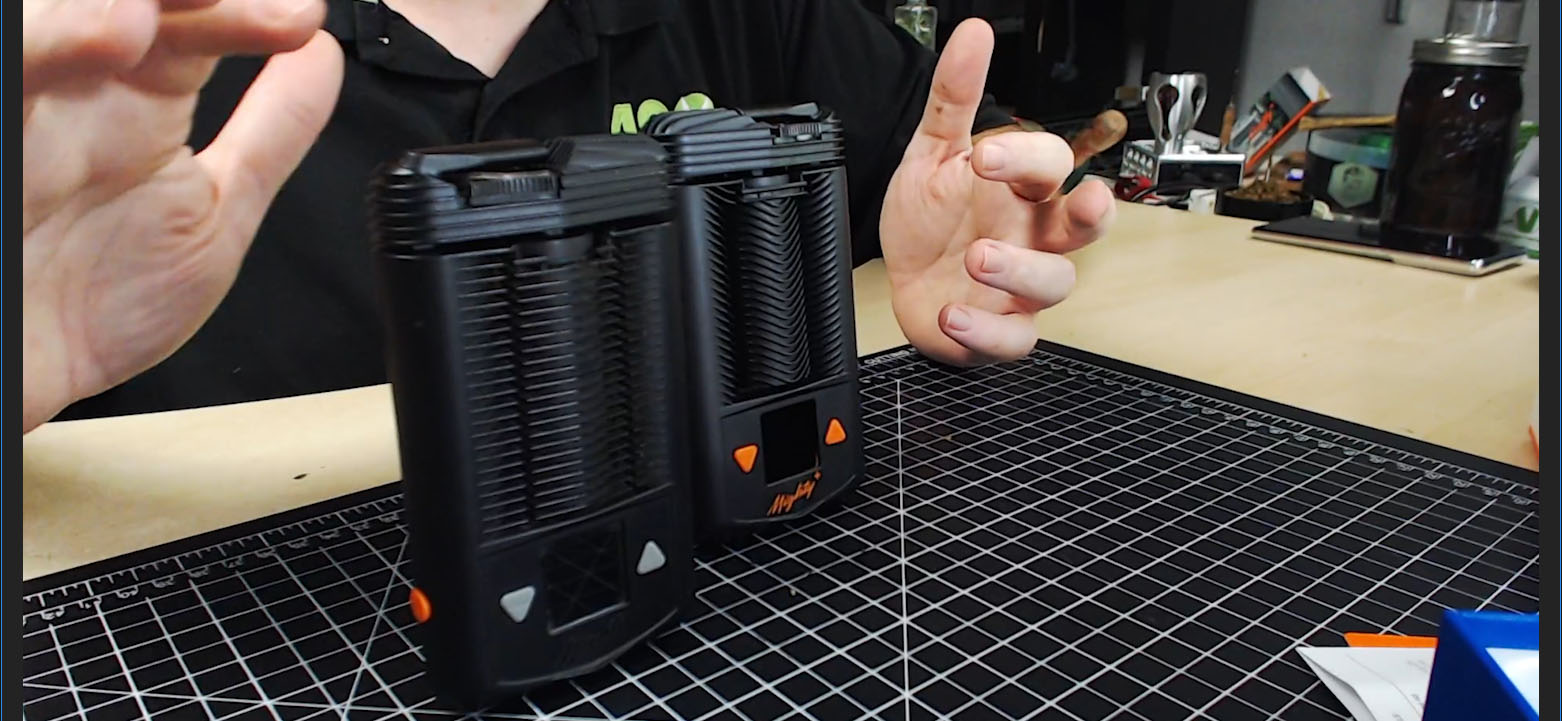 Mighty+ vs MightyOG: Heater Performance
In back-to-back hits, both the Mighty and the Mighty+ produce thick milky clouds of delicious vapor without any loss of performance. Both heaters recover lost heat quickly and have no problems with getting overpowered.
The Mighty+ has an improved heater that could potentially release more convection heat calories than the original Mighty; however, the difference in the vapor is indiscernible.
Pay Big $$ For Mighty+ or Buy Discounted Mighty
I don't envy your buying decision here – but I can help.
The VAPOR is the same. Two weeks ago the OG Mighty was the #1 portable dry herb vape – even after being on the market for 5 years.
The biggest upgrades to the Mighty+ are USB-C, Ceramic Bowl, and the software. You can ignore the feet and the vapor.
USB-C is a great upgrade, but if you don't already have a 45w charging block your Mighty+ is going to charge SLOWER than the Mighty OG ever did. The Mighty+ Fast Charger is an additional $25 accessory.
The Ceramic Bowl update in the Mighty+ is cool – but its benefits and long-term durability have yet to be seen or tested. Storz & Bickel updated the popular Volcano Vaporizer bowl to the same ceramic-coated material about 2 years ago.