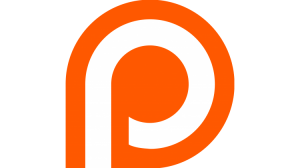 It's been a crazy summer! Youtube deleted my channel back in May and they seem adamant about keeping me suspended – despite allowing toxic cannabis creators to thrive on.
I've since created a new channel; however, I am treating the new channel differently. Expect a variety of content beyond vapes and vape reviews. I plan to cook, grow, smoosh, vlog, etc.
I've also launched a Patreon – I've had a lot of requests from readers and watchers to get this set up. Patreon is a platform built to help support content creators. Thank you so much to all of my supporters. I'll be utilizing more of the Patreon platform starting immediately. Supporters will be receiving 420 stickers as a thank you.
First question (On Patreon, pls answer there):
How important is vape maintenance? I'm currently reviewing the Vivant RIFT and one of my biggest complaints is how involved it is to clean. Am I being a Diva here or does this matter to you as well?
Cannabis Business Advertising
I have always received a lot of inquiries from businesses wanting to pay me to promote them.
THAT'S NOT HOW I ROLL.
420 Vapezone is my outlet to share my objective truths and opinions about weed vapes and other cannabis products. Selling exposure doesn't fit my model.
Instead, I've created something new and fresh. It's bigger than the 420vapezone audience and I'm currently rolling it out to a few advertisers to test the waters. If you're a business owner looking for more exposure (vape or smoke), please email me advertising@420vapezone.com.