Xvape has earned a strong reputation in the cannabis vape scene. Both The Xvape Fog and Xvape Starry are firmly positioned in my Top 9 Cheap Dry Herb Vapes and the Aria has brings the same bold performance of the Starry with a $30 reduction in price!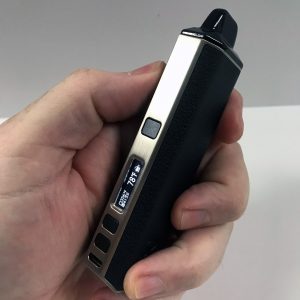 The Xvape Aria is a conduction vaporizer, which means the oven heats your herb directly for the duration of the 5 or 10-minute session. It produces vapor throughout the entire session regardless as to you hitting it or inhaling. Conduction vaporizers are friendly for new users because there is no special draw technique required. Simply put your lips to the mouthpiece and take a hit.
The mouthpiece of the Aria is black ceramic zirconia and attaches with strong neodymium magnets. I love the tight seal of this mouthpiece, it snaps on with a secure sounding and feeling force. The mouthpiece itself consists of two stainless steel screens, a silicone insert, a ceramic insert, and the outer black ceramic shell.
The vapor path of the Aria is rather short, consisting of only the mouthpiece and the minimal components. While the vapor itself does not feel hot or harsh, the mouthpiece itself will start to feel a bit hot during extended and marathon sessions. For most 5-minute sessions, the mouthpiece heat doesn't become an issue.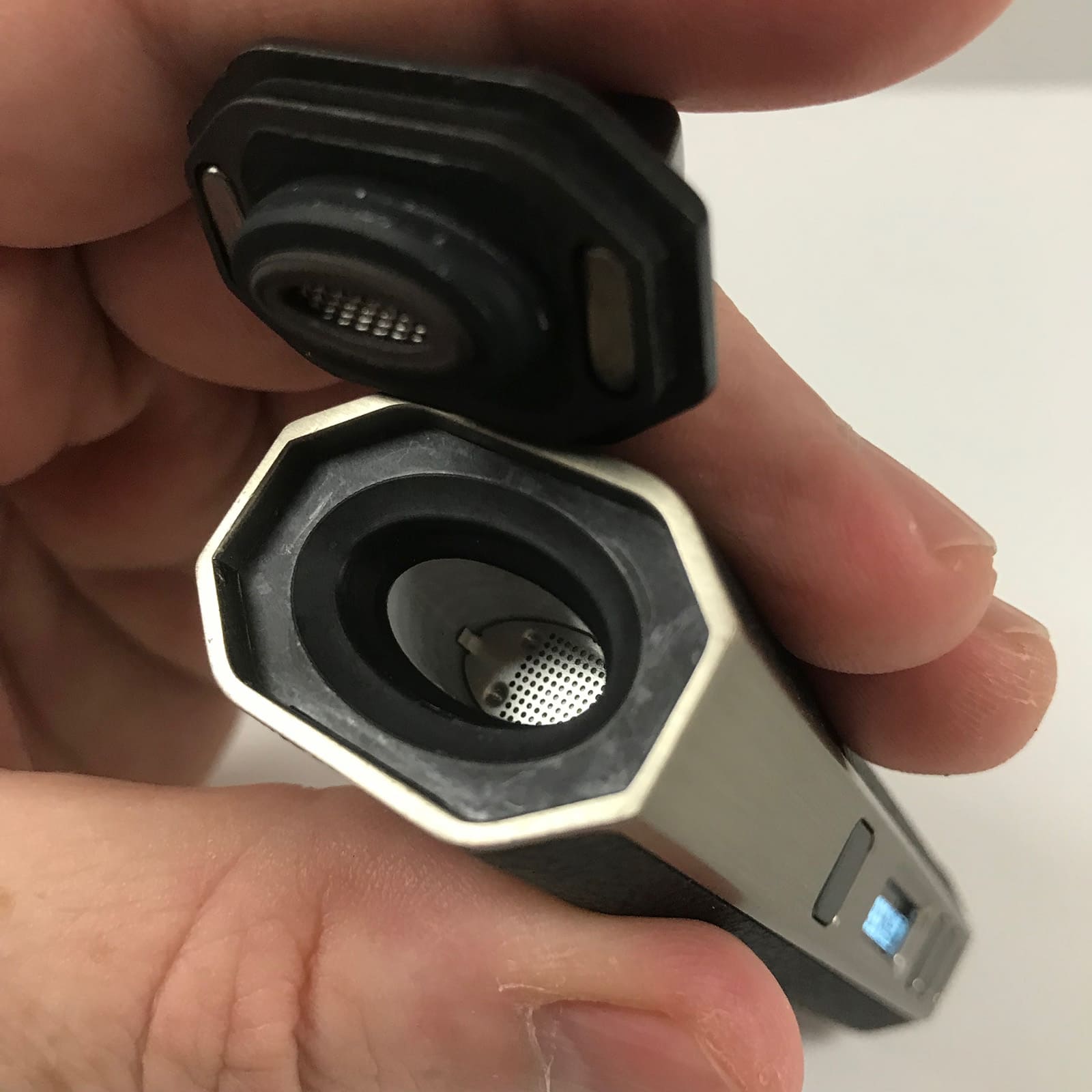 The max temperature of the Aria is 464, which is a bit higher than what I'm used to. This is a nice option for users looking for a hotter, thicker, and faster vape session. I really like this hotter temperature while vaping CBD flower. The higher vape temp with CBD flower makes my lips and tongue tingly from the immediate effects of the CBD. I don't get this effect from CBD at lower temperatures.

The build quality, design, and materials used on the Aria are wonderful. The brushed metal surface is classy and sleek while the black leather-like material softens the silhouette and snuggles the vape nicely into the palm. The OLED screen is bright and informative while the up/down buttons provide the basic adjustment needs.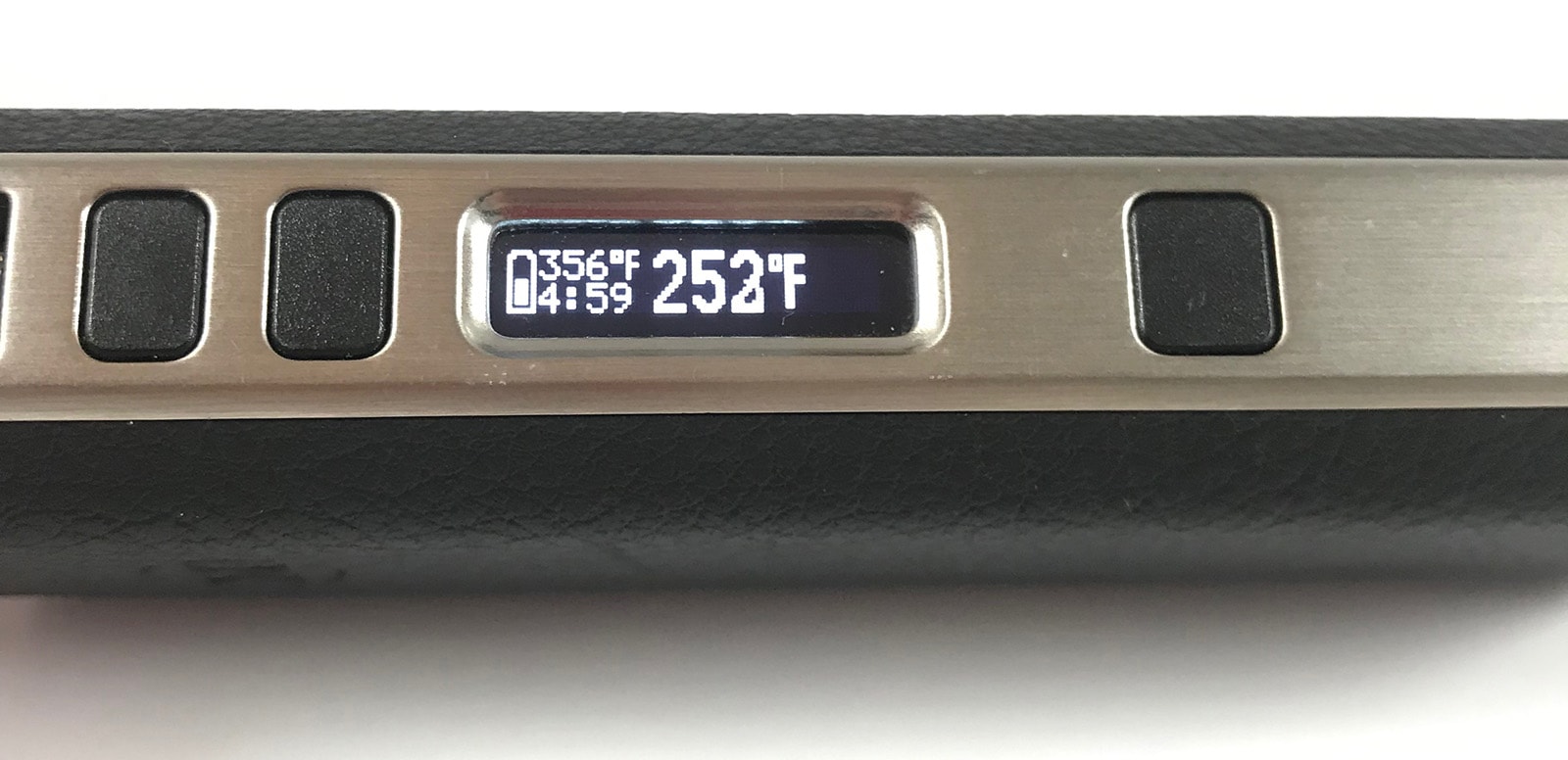 Xvape added the ability to switch from a 5-minute session to a 10-minute session by holding the power button and the UP button.
You can also switch between F/C by holding the power button and the DOWN button.
The Aria DOES NOT have a removable battery, which is a bummer. But it has a stir stick integrated into the bottom of the device which is great for stirring and emptying. The fixed battery is 2600mah and will serve up 4-6 bowls per charge.
Summary
Reviewer
Review Date
Reviewed Item
Author Rating