2023 Guide to the Best Budget Vapes
Weed vapes can get crazy expensive, but you don't need to spend all of your weed money on expensive gadgets! There are plenty of affordable vapes that are high quality and worth checking out.
Best Dry Herb Vaporizer Less than $50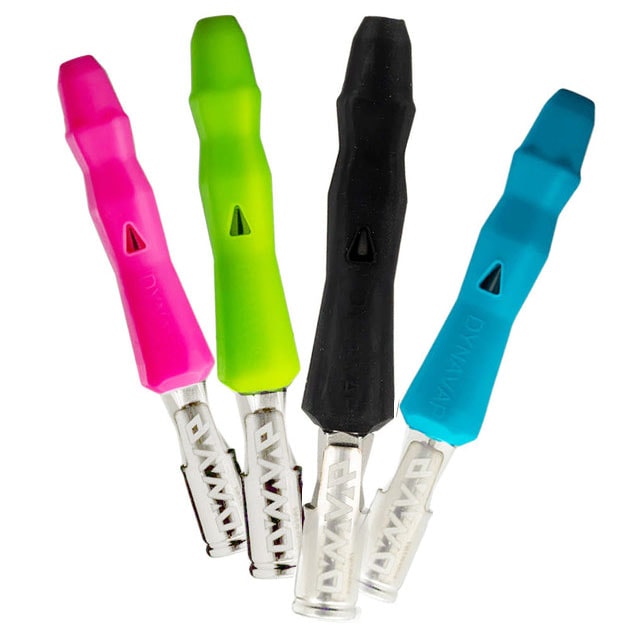 Benefits: 100% stainless steel vapor path, battery-free vape can use torch or induction
Features: stainless steel tip holds .1g or less for microdosing. The silicone mouthpiece and stem will adapt easily to 10mm female bongs 
The Dynavap B is the cheapest vape on this list AND it's the best value as well. The Dynavap B will last a lifetime. Its 5-piece design is simple, modular, and completely upgradeable. The B is a great first vape if you're new to vaping weed and a wonderful entry point to the Dynaverse.
Best Dry Herb Vaporizers Under $100
The Dynavap M is a 100% stainless steel vaporizer and the one that changed the weed vape world forever. It's still budget-friendly at $79 and worth considering for your first dry herb vape. There's also a glass-stemmed configuration cheaper than the M; the BB3 and BB6 Dynavap starter kits are about $63.

PotV One Vaporizer - $79
Planet of the Vapes has its own version of the best budget battery vape, the PotV ONE has a titanium bowl and upgraded glass cooling stem mouthpiece. The One is available in black or teal, and several glass mouthpiece accessories are available.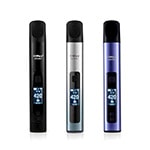 Xmax V3 Pro
The V3 Pro is a full convection portable with a removable battery.  There's a PotV version with an upgraded glass mouthpiece and a bigger battery. This is a nice little starter vape that can put out some big clouds with very little weed.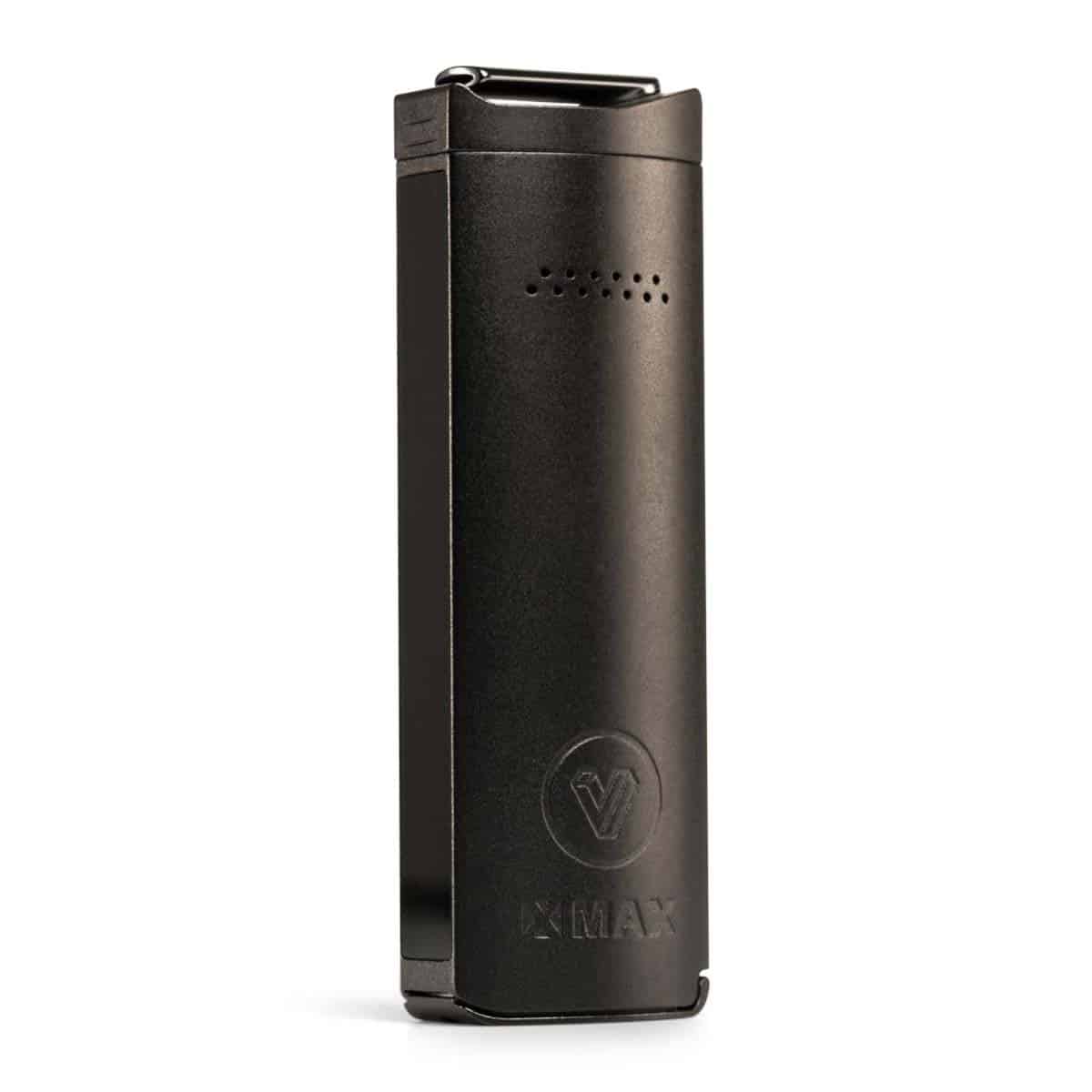 Xmax Starry
The Starry is a conduction vape similar to the Pax, but with a removable battery and digital temperature display. The $79 Starry pumps out great conduction vapor for that stoney high and robust vapor.
This video is from 2018, but it's still surprisingly relevant – the vape industry doesn't move that fast.
Skip the flowermates, they're not aging as well. Healthy Rips has a new Rogue out that's my new absolute favorite budget and starter vape at $169. Arizer Air and Solo OGs are cheap as hell right now, likely being discontinued soon.
Dry herb vapes don't have to be expensive to be good anymore! As marijuana becomes more mainstream, more companies are investing in dry herb vape technology. There are now dozens of affordable dry herb vapes available.
These are all respectable cheap dry herb vapes. There's no junk vapes on this list
Every dry herb vaporizer on this list can be purchased for less than $150. That seems like an agreeable definition of "cheap". The cheapest vape on the list is $59 and it's one of my favorite vapes.
These vaporizers will pay for themselves in cannabis savings and efficiency and you'll be thanking me before you're finished with your first eighth.
9 Best Cheap Dry Herb Vaporizers – Full Review Video
In this video I review and demonstrated the 9 vaporizers on my list of cheap dry herb vapes. This video shows how each of the vaporizers work, how they're loaded, and what the vapor experience looks like. You'll also see the effects of vaping weed in the process.
Best Budget Dry Herb Vapes

[pt_view id="c55671bnvh"]

Cheap DESKTOP Vaporizer
Desktops are typically expensive, with the best desktop vapes often costing more than $400!
The Arizer EQ is the only budget desktop vape I really recommend. It's a convection vape that can be used with a whip or with vape balloons.
Other Cheap Dry Herb Vapes?
There are many cheap weed vapes on the market and most of them are garbage. If it's not listed above you should probably avoid it – but just in case you have your heart set on a Snoop Dog G-pen…
Here's a list of cheap dry herb vapes to AVOID.
Gpen Elite – AVOID! The jury is out on this one. Professional reviewers often recommend the Elite despite countless instances of product failures, defects, melt-downs, etc. Hit up any user-based review website and you'll find thousands of warnings regarding the Gpen Elite. Any positive review of this product should be scrutinized and ignored.
G-Slim Dry Herb Pen – AVOID – "For $25, what do you have to lose!?" the shill reviews often claim. My answer – TWENTY FIVE BUCKS. I got mine for free and it was so bad I went out and bought a 2nd one just to make sure. The regret is very real. Buy a few pre-rolled joints instead.
MegaToke AVOID! – Weedtubers are often recommending this "vape" – which goes to show their lack of credibility. The Megatoke is a combustion device. It heats the weed until it combusts in a controlled environment. Not a vape. Avoid.
Snoop Dogg Gpen – Snoop I love you dog, but this was a tragic error in judgment and a huge step backward for the dry herb vape market. This COMBUSTION DEVICE has left a bad taste in the mouths of eager-to-vape cannabis users who blindly trusted a rapper.
Mig Vapor Dry Herb Tank – Another attempt from someone in the e-cigarette space trying to make money off of cannabis without ever touching it… This one isn't as terrible as the Megatoke, but it's still not worth wasting your money on. If you want something that fits a 510 battery / box mod, check out my list of recommended dry herb vape tanks.
X-vape Avant – I really want to like this one. The interface is nice and the vapor isn't bad, but the airpath isn't isolated and that means your vapor could also contain dangerous toxins from off-gassing Chinese electronics. I prefer my vapor to be 100% THC and cannabinoids, thanks.