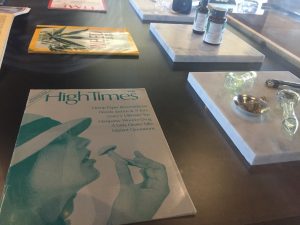 As cannabis shakes off the final grasps of prohibition, the emerging cannabis industry is poised to blast off. Forbes forecasts the North American cannabis industry going from $9.2 billion in 2017 to $47.3 billion by 2027. One of the most well-known industry leaders, High Times, is positioning themselves to take full advantage of this emerging trend.
High Times Moving Away From the Counter Culture
In June 2018, High Times was acquired by a group of investors at a $70 million dollar valuation. The head of the investment group, Adam Levin, released his vision for High Times in the following statement. "We are going to build on the strong base they created to bring High Times from the authority in the counterculture movement to a modern media enterprise."
Levin is making true on his promise of taking High Times from counter-culture to mainstream. A statement released on High Times reads:
"We're making history by becoming one of the first cannabis-focused companies publicly traded on the Nasdaq."
What's An IPO?
When companies list their stock on the Nasdaq, the opening price they list the stock is called the Initial Public Offering or IPO for short. Levin hinted at High Times releasing their IPO* at $12.1.
High Times Crowdsourcing Campaign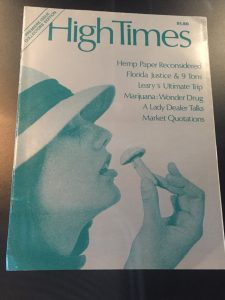 Investors looking to get in early are in luck. High Times has started a crowdsourcing campaign where early investors will receive different incentives based on the size of their investment.
$420 – Framed stock certificate
$1100 – Limited edition High Times investor merch
$5,000 – 10-year subscription to High Times
$20,000 – Limited Edition Cannabis Cup investor trophy
$50,000 – VIP Amsterdam Cannabis Cup Trip for 2
$100,000 – LIFETIME Super VIP Cannabis Cup access
Americans have forgotten how vital cannabis and hemp have been to this great nation. Presidents have grown it, our constitution was signed on it. As cannabis continues to get legalized and go mainstream, so must the publications that provide a voice and face to our industry. For decades, High Times has been one of the most recognized voices of the cannabis community. We applaud and support their efforts to push our industry back into the mainstream.