Updated June 9, 2022
The DynaVap VapCap is a portable dry herb vaporizer with a thriving community of followers. The Vapcap is a simple vape with many varieties and options. Dynavap enables and encourages makers to make custom Vapcap stems and mouthpieces, even offering wholesale costs on raw materials and Dynavap parts!
With so many Dynavap mods, upgrades, and accessories available, this guide will break down my favorites. I'll highlight products from accessory-makers and artisans as well as great convenience accessories available from Amazon!
Dynavap Stems
The ultimate Dynavap upgrade! Since Dynavap tips and caps are universal, there are dozens of Dynavap stem upgrade options. See the FULL LIST OF DYNAVAP STEM MAKERS or choose one of my favorite stems.
Dynavap Stashes & Cases
The Vapcap fits perfectly in your pocket, but that's probably not the best way to carry it. Several artisans and makers sell cases and stashes to make your Dynavap even more portable.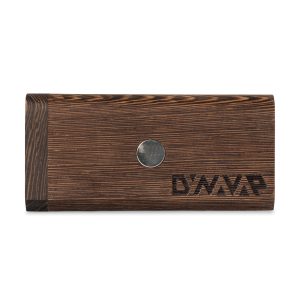 The Dynastash is a wooden carrying case offered by Dynavap. The cleverly named Dynastash is a kickass Dynavap accessory with character and style. The Dynastash is available in a variety of woods and finishes. These cases are perfect for taking VapCaps on the go. They also serve as a base for desktop vape stations.
Also available from Dynavap – use code TROYTIME
These are my favorite tools and vape accessories for the Dynavap Vapcap vaporizers.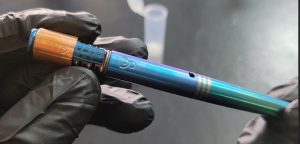 I don't take the words "Game Changer" lightly – but this copper band is absolutely changing the Dynavap experience.
While new vaporizers like The Anvil are borrowing concepts and interfaces from Dynavap while extending and improving the vapor, they're doing so with expenses of clunk and complication. The Simrell FMJ delivers an extended-release experience to the Dynavap with a simple $10 add-on. See the full FMJ vs Anvil 2-fist Tuesday video.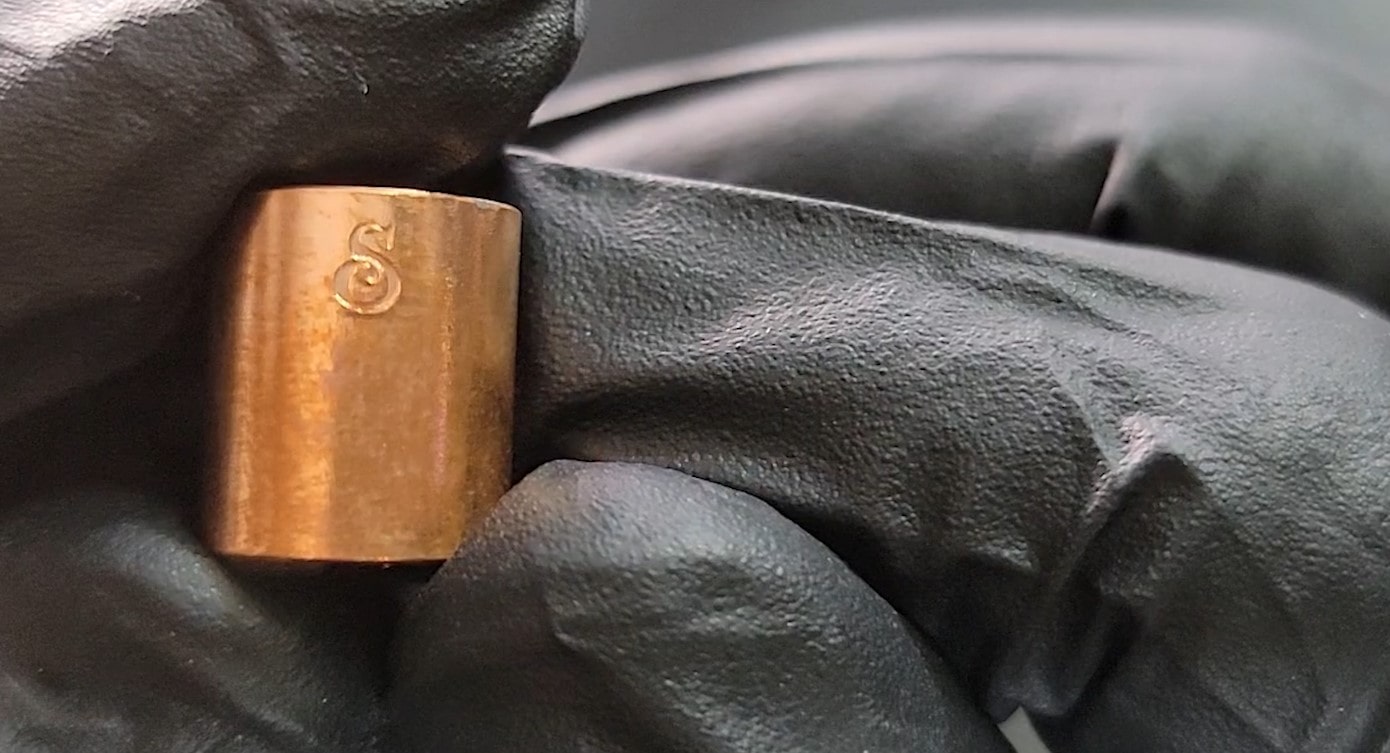 Installing the FMJ
No tools are needed for installation. The FMJ slides over the Dynavap cap and snaps into place.
Captive caps are *highly recommended* as copper holds heat longer and you do NOT want a hot FMJ-wrapped cap falling onto your lap.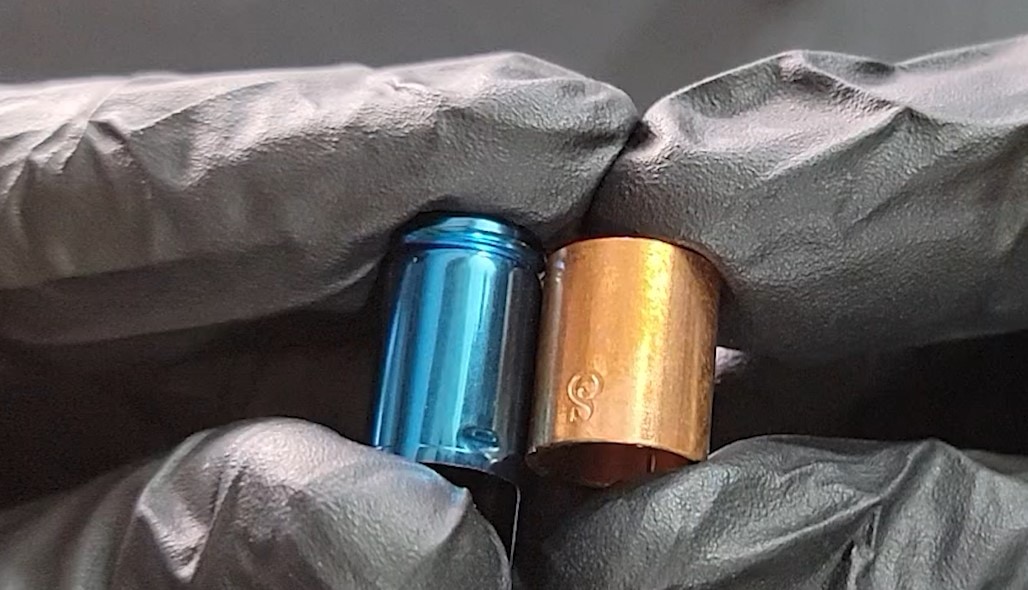 Using the Dynavap with FMJ
Heating the Dynavap just got easier! With the Simrell FMJ installed, aim your torch at the Simrell S logo. The copper band conducts heat much more efficiently than typical Dynavap materials and there is no need to rotate your device as you heat.
Just keep your torch aimed at the S until you hear the click! Once you hear the clicks, it's go-time. Whether you packed tight or loose, your FMJ-enabled Dynavap should deliver a solid 30-60 seconds of satisfying vapor.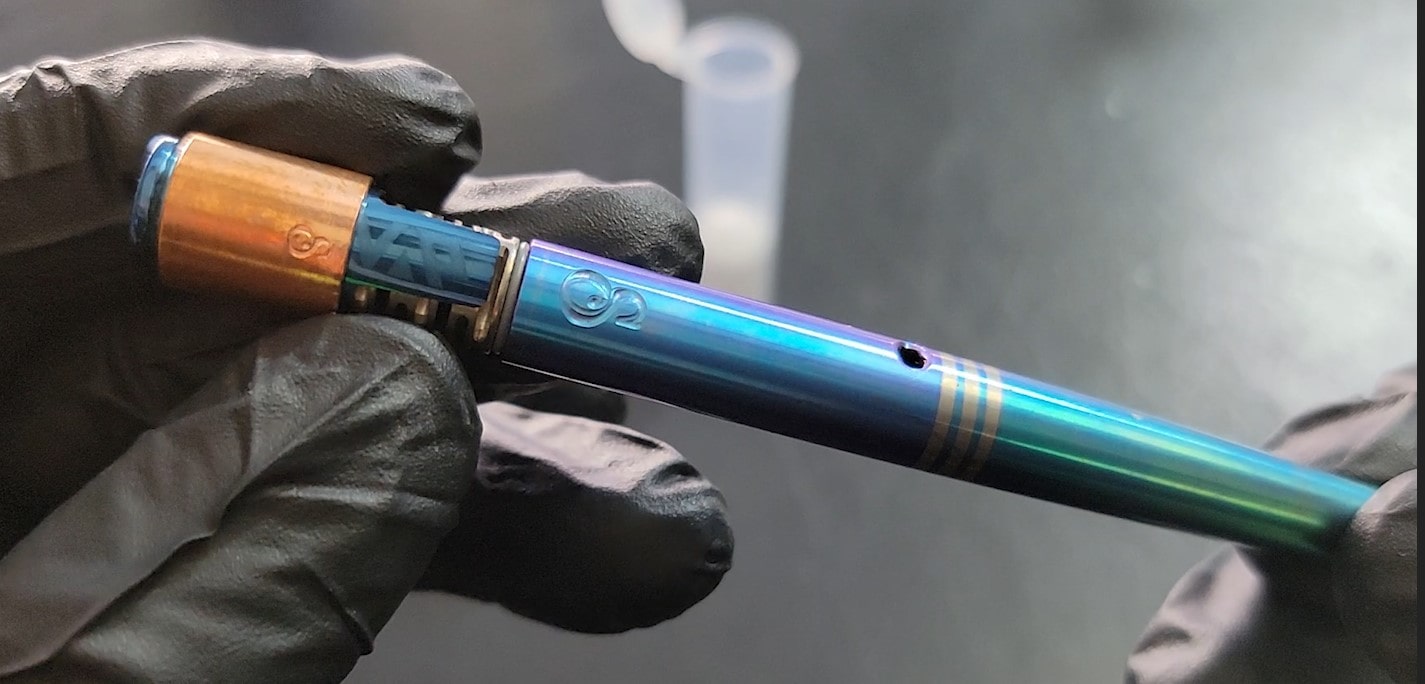 How does it Compare?
Compared to the OG Dynavap tip, the FMJ is like the Iron Man suit.
It turns the Tony Stark Titanium Tip into a Copper Clad Cannabis Champion.
It completely kills the agility, but the Dynavap wasn't really a scalpal type of a tool anyway.
See my Anvil vs FMJ comparison to see how it compares to the Vestratto Anvil.
Removing the FMJ
If you ever decide you don't like the FMJ and want your Dynavap's thermal agility back, the copper sleeve can be removed by simply prying and separating the small opening in the back. A flat screwdriver works if you don't have a spudger.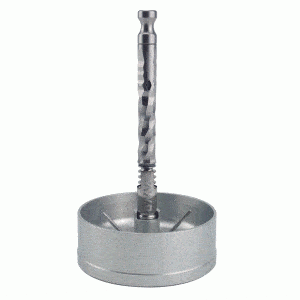 Holy shit. This is a revolutionary accessory for the Dynavap. The magnet has a clever little hood that latches onto the lip of the Vapcap tip and holds it tight.
This makes slipping the cap off and emptying your Dynavap Vapcap EXTREMELY quick and easy.
It has two de-bowling needles, perfect for both left and right handed use.
Brought to us by the makers of the best weed grinder, Grinders for Life.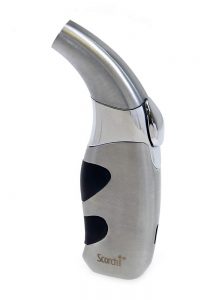 This is my goto torch. Perfect for Vapcaps and Sticky Bricks. My first one held up for 3 years before developing minor issues (requires a *slow click* to light).
Use premium butane and purge your lighter ever 3 refills and this lighter will last you several years.
If you're looking for a solid upgrade to the VapCap, DynaVap has you covered. The deluxe kit comes with all the basic replacements and maintenance tools you need.
The kit includes DynaWax, 5 Cotton Pipe Cleaners, 3 Condenser O-Rings, 5 High-Temp O-Rings, 3 Stainless Steel CCD Screens, Fat Mouthpiece, Green Storage Tube, Purple Storage Tube.
*not for all VapCaps – Be sure to double check the compatibility of each part with the VapCap setup you have.
If your VapCap gets even half as much love as Troy's does, then I highly recommend picking up some spare parts so your VapCap doesn't suddenly go out of commission due to a blown o-ring. Some spare parts I would suggest picking up include: o-rings, mouthpieces, condensers.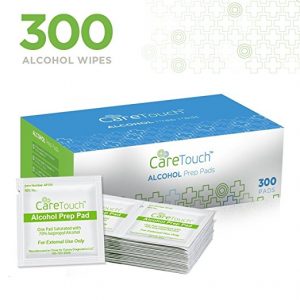 Isopropyl alcohol (rubbing alcohol) melts built up reclaim the same way water melts to the wicked witch of the west from the Wizard of Oz. These handy pre-packaged Alcohol Wipes allow you to have the awesome power of alcohol while on the go!
All vapes require routine maintenance, these pipe cleaners items take almost all the hassle out of the process. These pipe cleaners are freaking amazing! Not only do the little fibers grab onto the tar built up inside vapes, the Zen pipe cleaners also have fine wire fibers that breakthrough hardened reclaim. These work well for Pax vapes as well as Dynavap.
Never look for your VapCap again by purchasing an Interplanetary Development Launch Pad. This hockey puck looking base offers a budget friendly place to secure your VapCap.
Whether you're looking for an ultra slim container to carry your VapCap in, or a slim container to carry ground up weed. These purple storage tubes from PuffitUp are perfect! These tubes also work really well for cleaning your vapcap – just fill with iso alcohol and soak your parts for a few minutes.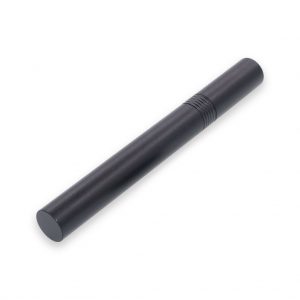 This unique case allows one to store and carry the VapCap inside, similar to the purple case mentioned above, but better! For starters this case comes equipped with o-rings around the seals to ensure a truly smell-proof case. The Silo also features dual storage compartments: for your vape and herb.
Dynavap Torches
VapCaps don't run on batteries, but torches make all the difference. The dual torch insert for Zippos is a fan favorite on Reddit's Vaporents forum.
Single-Flame Torch vs Multi-Flame Torch
I could dedicate an entire blog post to this topic. Either type of torch could be used with the VapCap. Single-flame torches offer more precision whereas multi-flame torches work better in windier conditions.
Vapcap Induction Heaters
Several Dynavap community members have created induction heaters to heat the Vapcap. These heaters forego the torch and use electrical current and induction to heat the tip of the Vapcap. No torch, no butane.
I own a few induction heaters, including the Dynavap Apollo and both portable and plug-in options from JoJo's Creations. I highly recommend both. JoJo's portable is AMAZING and has very good battery life and heater performance..
A few other induction heater options that I do not have experience with.