Released 7/10/2022, just in time for 710 celebrations, the FUSION ENGINE is an upgraded Freight Train with an added quartz dabbing surface.
The Freight Train Fusion Engine is a true dual-purpose vaporizer, capable of extracting dry herb and concentrates, both together and separately.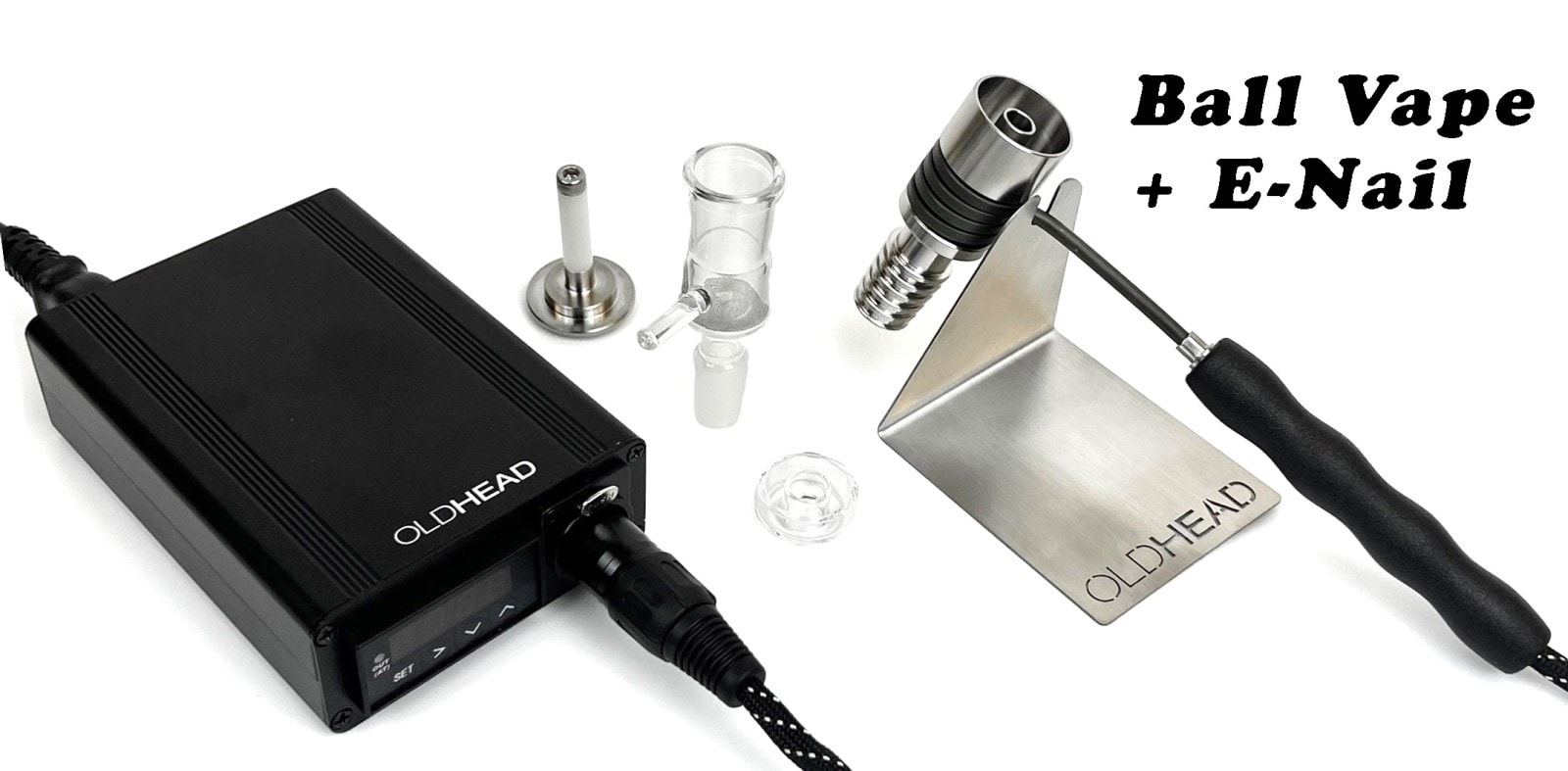 Hardest Hitting Dry Herb Vaporizer + Dabs = DOUBLE DECKERS
Let's cut the crap – Double Deckers are what you're here for and that's what the Fusion Engine is all about.
A Double Decker is a dab and a vaporized flower bowl at the same time. It's an intense high and an extremely large dose of THC.
The Fusion Engine uses the same ball-vape and injector design as the Freight Train, an all-titanium injector housing powered by an e-nail coil and several dozen 4mm ruby spheres. But unlike the smooth top of the Freight Train, the Fusion Engine features a drop-in quartz dabbing dish that enables both dry herbs and concentrates capabilities.
The Drop-In quartz dish functions similar to a traditional e-nail, allowing you to dab while vaping flower or independently.
The Freight Train and the Fusion Engine are rated at the top of my Best Vapes for Bongs list and my Best Vapes for Heavy Smokers list.
First-of-its-kind Dual Purpose Vaporizer
The Fusion Engine makes the Freight Train the 2nd desktop vaporizer capable of the true double-decker, and the first desktop enail to utilize a hot-swappable drop-in dab dish as a dabbing surface.
Dabbing with quartz inserts is no new thing, but combining this cannabis connoisseur's dabbing ritual with the convenience of an always-on e-nail adds a new level of value and performance – especially as a desktop dry herb vaporizer!
The updated Fusion Engine can be purchased as a Freight Train bundle or as an upgrade.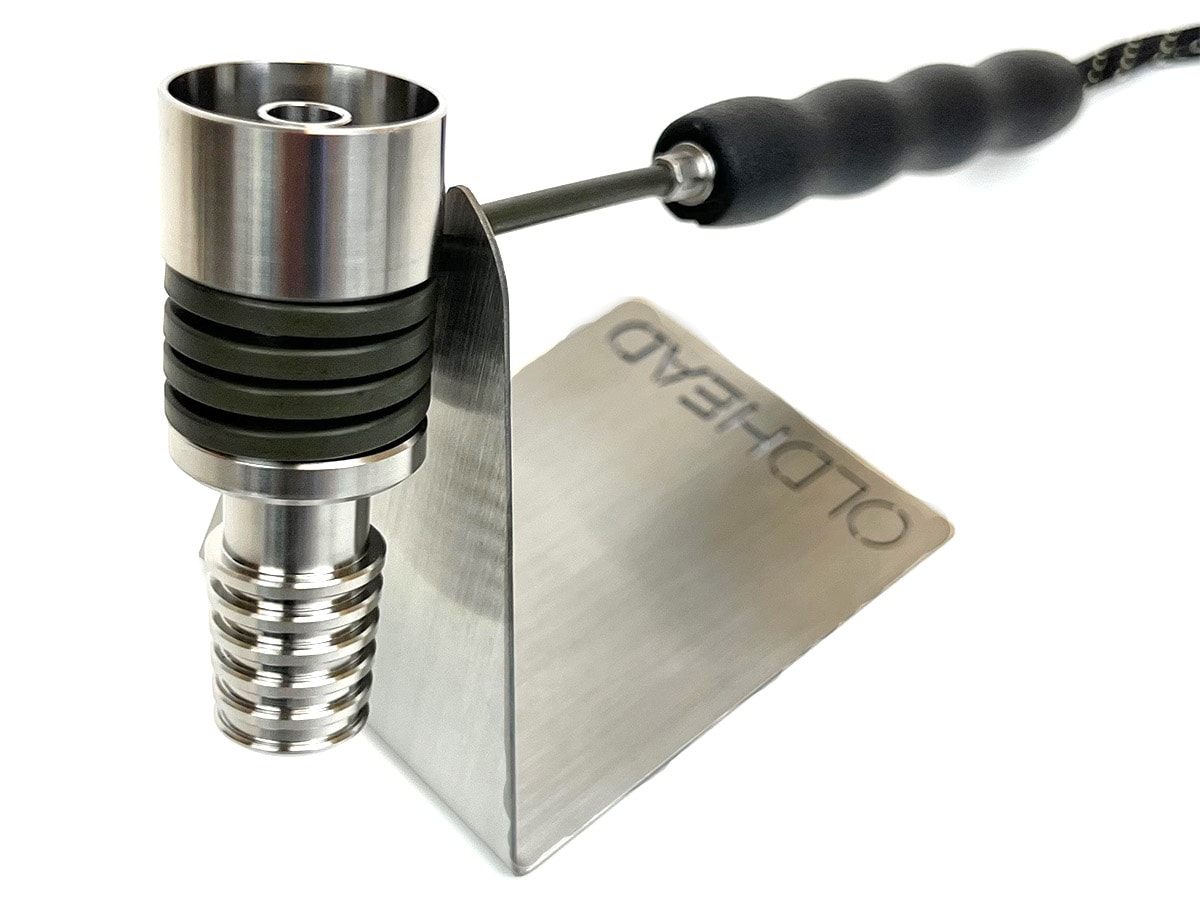 Drop Tech Dabs & Double Deckers on the Freight Train
Using the drop-tech method, the quartz insert is cold loaded with your dab and dropped into the hot titanium housing when you're ready to vape.
The quartz surface comes up to vaporization temperature in about 15 seconds and is ready to vape.
With my PID set to 690F, I found my dab temp perfectly reasonable and the ritual quite enjoyable.
Cold start dabs are efficient and enjoyable, as long as you have the space and attention for the ritual.
Leaving the quartz dabbing dish installed is entirely possible and usable at temps lower than 690F. At 690 and above the left-in temperature of the quartz becomes too hot for most dabbers.
I've found that the Freight Train functions best at 690F, but works just fine as low as 590 and as high as 790.
The Fusion Engine bundle is available now from Old Head Trading Company.
I'm currently still testing and preparing my official review, but I've already added this vape to my trusted list of hardest-hitting vaporizers. The Fusion Engine is $75 more than the standard Freight Train and is a top pick for the best desktop vaporizer.