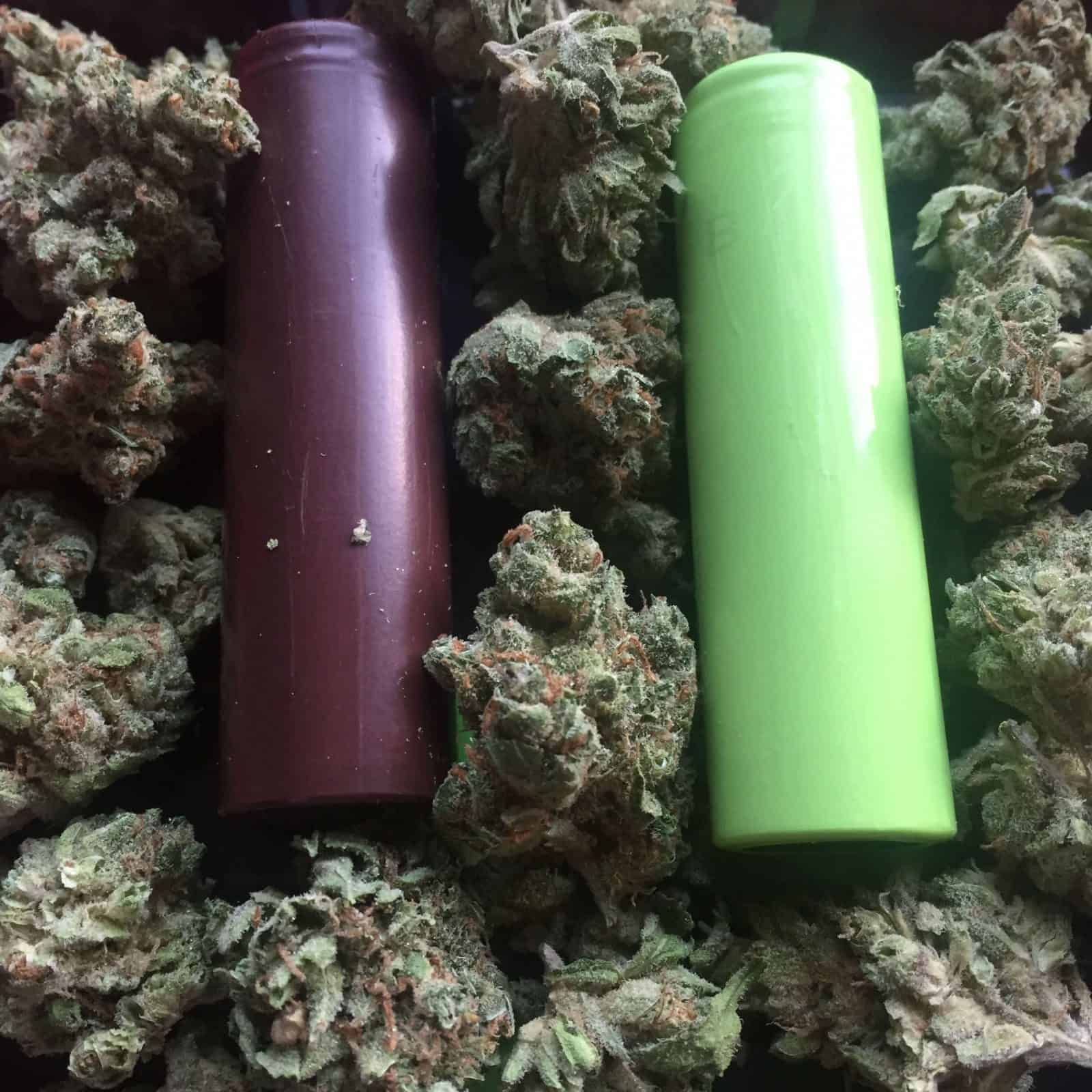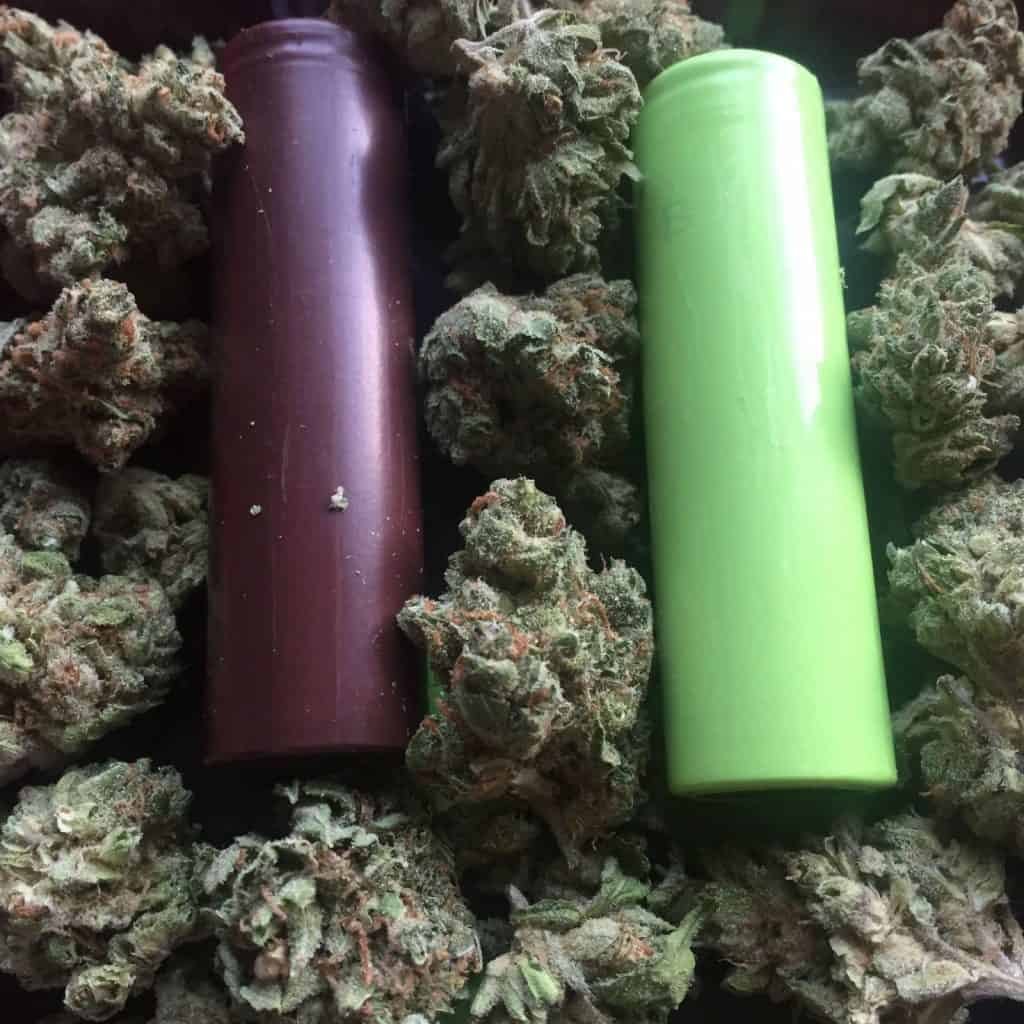 Weed Vaporizers That Use Removable Batteries
Arizer Air 2, Argo, and Air Max all have removable batteries. The Air and ArGo use 18650 and the Air Max uses a larger 21700.
The Angus – Angus uses TWO 18650 batteries to power it's halogen bulb heater.
Boundless Tera – heavy-hitting portable convection vape with 2 removable 18650s.
Flowermate V5 Nano – Removable 18650
MFLB (Magic Flight Launch Box) – uses a single rechargeable AA battery I started averaging 1 bowl per charge. So I would highly suggest picking up a couple extra for your MFLB.
Davinci IQ/IQ2 – uses single 3500mah 18650 (Davinci IQ Review)
Davinci Miqro – single 18350
FireFly 2 – uses 7.4V Li-Ion battery (FireFly 2 Review)
TinyMighty and Tinymight 2 – Removable 18650
Haze 3 (Out of Business) – uses 18650 rechargeable battery (Haze 3 Review)
7th Floor Sidekick – 2 sets of rechargeable 18350 batteries (7th Floor Sidekick Review)
Milaana – (out of business) uses a single 18650 Battery
FireWood Vapes (Firewood 4, 5, 6, 7) – single 18650 battery
Xmax Starry – removable 18650 battery (Starry Review)
Grasshopper – (out of business) nonstandard slim expensive battery
Vivant Alternate – standard 18650 battery (Alternate Review)
CF Hybrid (no longer available) – replaceable High-Drain 18650 Battery
XVape Fog – single 18650 battery
Ghost MV1 (Out of Business) – 7.2v /2600mAh battery pack
Tubo Evic/Tetra Dual – removable 18650 battery
We Want to Hear From You
What other factors besides removable batteries do you look for when deciding on a new vape? Leave a comment below, we would love to hear from you!