On-Demand Vaporizer List Updated: June 29, 2022
What is an On-Demand Vape? An On-Demand vaporizer heats your dry herb / cannabis from a cold start to a vaporization temperature quickly. This luxurious convenience is perfect for sneaking a toke and putting the vape away before anyone notices.
While session vapes heat your herb and typically continue to cook your cannabinoids away in-between hits, on-demand vaporizers only heat up your bowl during your actual hit.
On-Demand vapes use higher power to heat the weed quickly, often sacrificing total bowls per charge as a trade-off.
Some vapes on this on-demand vaporizer list are both session vapes AND on-demand. Other vapes may be a stretch to even consider an on-demand experience. This list is currently in no particular order.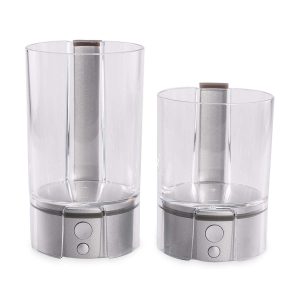 Don't let the cup shape fool you, this is a serious vaporizer capable of super potent vapor within seconds of pushing this cup's buttons.
Concealed within the camouflaged components of the cup is a very capable cannabis consumption device.
The Tafee Bowle is a push-button on-demand vape with four different temperature settings.
This is my favorite vapor compared to the other on-demand dry herb vapes.
See my Tafee Bowle review or just go buy one.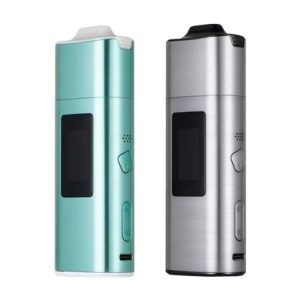 The new Xlux ROFFU by Xvape is another full convection on-demand vape made for dry herb.
This portable vape includes two different herb chambers for added user customization.
The Roffu has an in-depth software that tracks usage and graphs your vapor experience on a full-color display.
Both Sesh Mode and On-Demand produce wonderful tasty vapor using full convection.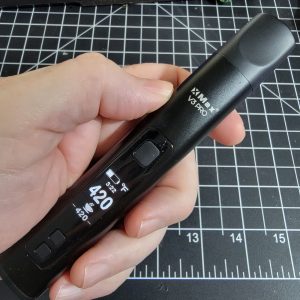 This budget vape does it all!
Ultra-fast on-demand heat up, removable battery, super slim pen-vape shape.
The Xmax V3 Pro packs a lot of features into a tiny and affordable weed vape.
For less than $100, this vape cranks out quick delicious clouds of cannabinoids.
The new 2022 Airvape Legacy Pro has both on-demand and session modes.
The On-Demand mode heats up in about 10 seconds and has no problem producing thick tasty clouds on the very first hit.
The Legacy Pro has full temperature control, full convection heating, a gold-plated chamber, wireless charging, ceramic zirconia mouthpiece, and a removable 18650 battery.
This is a dry herb and concentrates vaporizer.
See my Airvape Legacy Pro Review
or go buy one.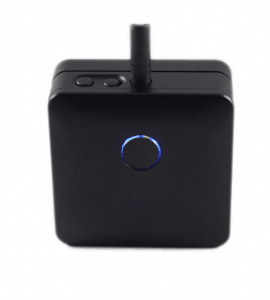 The Haze Square is no longer available as Haze Vaporizers is no longer in business.
The Haze Square has been anticipated for nearly 2 years now. The Square is a unique full convection on-demand portable vape with FOUR enclosed bowls tucked away inside.
You can pack each of the 4 bowls with your choice of dry herb or concentrate. The bowls are selected and vaporized individually by rotating the bowl selector and simply holding the power button.
The Haze Square is a fully capable vaporizer at $189. It's enjoyable to use and carry; however, there are still some learning curve and potential inconsistencies in manufacturing that carry a *caution* sign for anyone looking to pick up this vape. In other words: I love mine, but it's been a hassle. Most people like theirs, but they've also had to send it in and/or fuck with it to get it working right.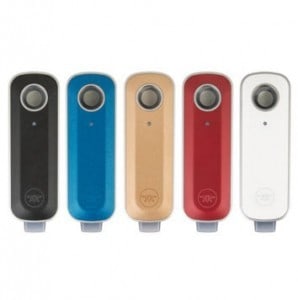 The FireFly 2 is one of the best on-demand vapes available. It produces extremely tasty and pure vapor, but it requires a very specific method of use. Most users figure out how to use the FireFly by the 3rd bowl, but it takes a week or two of daily use to truly master the FireFly. The steep learning curve and the $330 pricetag of the FireFly make it less-than-ideal for all but the truly committed.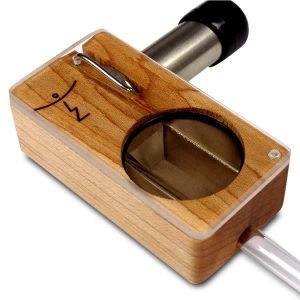 The MFLB is one of the oldest weed vapes still on the market. Powered by a rechargeable AA battery, the compact wood bodied MFLB delivers up on-demand vapor and quick reloading. The trench/oven of the MFLB holds .15 of finely ground dry cannabis and can fully extract in about 4 hits. The learning curve and user experience of the MFLB has earned it much hatred in most of the weed vape forums. I no longer recommend this vape.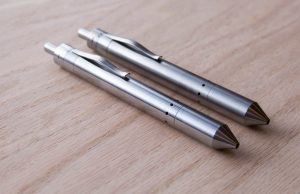 The Grasshopper is a pen-sized and pen-shaped dry herb vaporizer. It's full convection and push-button on-demand. With a loaded and charged Grasshopper vape in your pocket, you're always 15 seconds away from a dense and powerful vapor. The Grasshopper includes a lifetime warranty – and chances are you'll need it. I've my THREE grasshoppers, all have been warranty serviced MULTIPLE TIMES. Two of the 3 have been functioning for 12 and 10 months straight. Available starting at $225.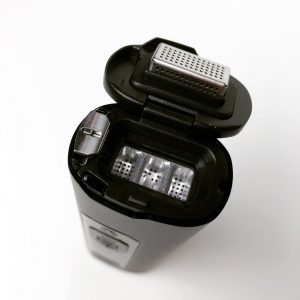 The Vivant RIFT is the latest on-demand vape to hit the market. The RIFT is another vape that functions as both on-demand and session. The RIFT has a tri-bowl design capable of vaporizing dry herb and concentrate. This vape is currently being tested by the 420vapezone beta testers and will have a full review soon. The RIFT is $199 direct from Vivant. I have also published a preview video and demonstration.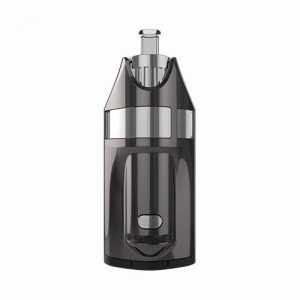 The Ghost MV1 vaporizer is no longer available as Ghost Vapes has gone out of business.
The MV1 takes most of the learning curve out of the experience and replaces it with silicone and a cumbersome loading/unloading process. The MV1 is a connoisseur vape, offering some of the biggest and tastiest hits if you're willing to deal with the price and the interface. The MV1 is $400 with the crucible magazine, extra battery, and fast charger.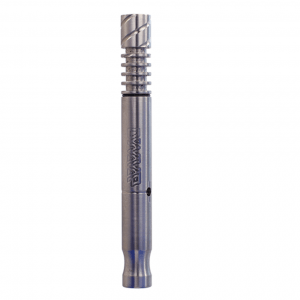 Some may not consider the Vapcap a portable on-demand vaporizer because it uses a small butane torch to heat. This is understandable, as some settings make using a small torch VERY impossible. While the Dynavap Vapcap may not be the ideal on-demand style vape for all users, it's absolutely PERFECT for many. Vapcap vapes produce rich and hearty vapor without the use of batteries. An expert user is always 20 seconds away from milky bong rip. If you're not afraid of pocket torches, I consider the Vapcap M a MUST OWN VAPE.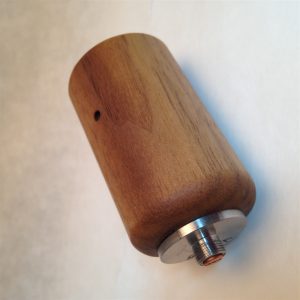 The RBT Splinter is similar to the Milaana in terms of power, flavor, and function.
The Splinter is a 510 threaded, full convection dry herb vaporizer. The Splinter attaches to a 510 e-cig battery and turns any mod into a dry herb vape. The new cooling mouthpiece upgrade makes the Splinter one of the hardest hitting on-demand vapes available. The Splinter can be found on RastaBuddhaTao.com.